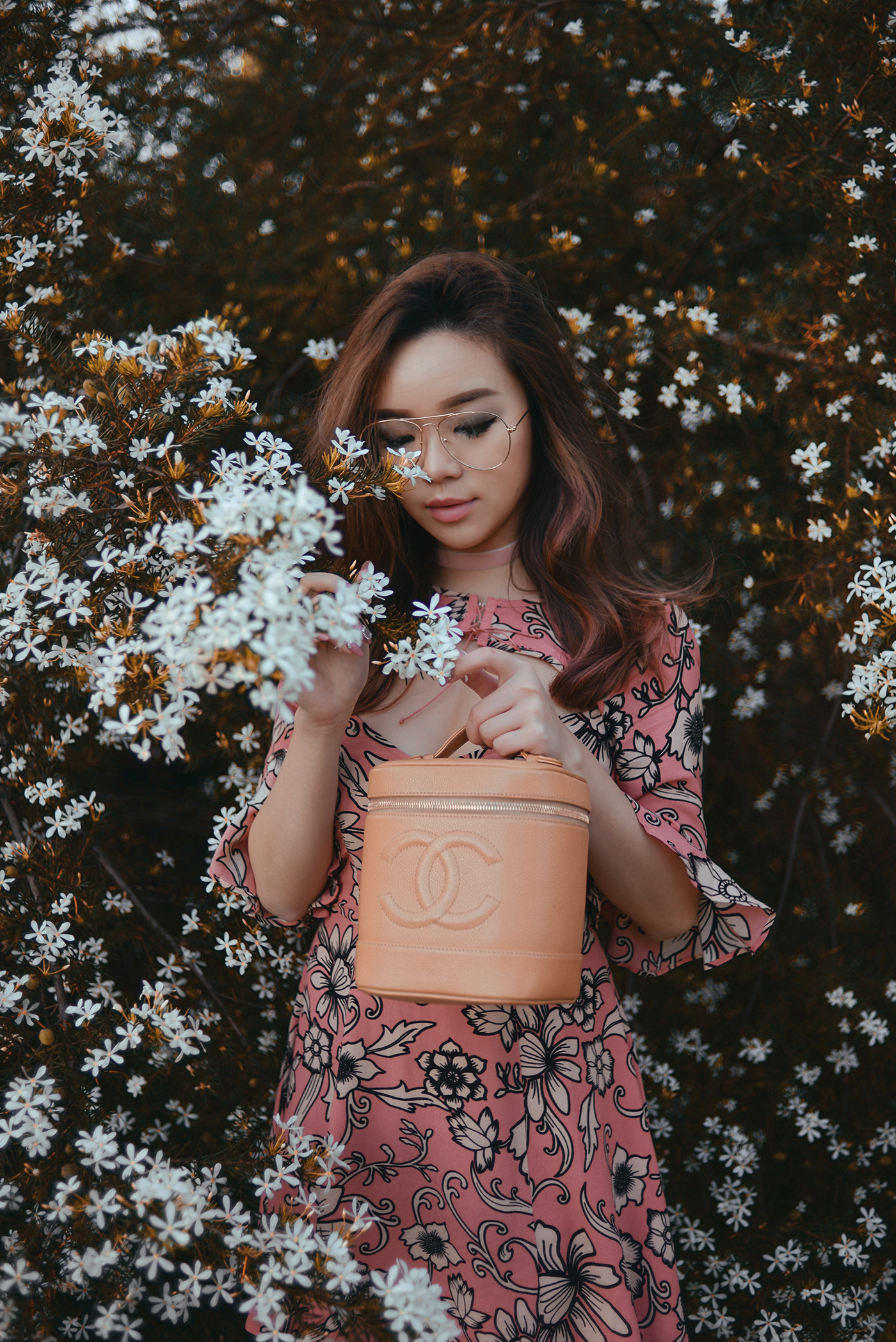 If it seems like I'm permanently in the outback, manoeuvring around a quarry or hiding in a bush, then I am. Western Australia is peppered with a spectacular amount of scenic spots and my growing interest in exploring our backyard stems from my family's belief in hitting the road and seeing where it'll lead us. Over the weekend, we visited another quarry and this time I got to
play peekaboo
 with this
super sweet dress
that is flirty and fun in many ways. I'm a huge fan of spring because the weather is simply perfect all season and I can sport my favourite floral printed minis. The big bonus? Every shrub we pass by is always coincidentally an outfit-worthy backdrop. C'est la vie.
On this particular day, we drove towards Gosnells down under for a meeting and found this beautiful spot along the way. The spring weather has been kind enough lately, with temperatures chilly enough for a
feather bolero
and balmy enough for a 
lace dress
. That said, Mum and I were really excited about the location, and we ran along the blooming orchard for a few minutes before stopping by and snapping these shots. Simple things like quality time spent with my family on a lovely day makes me happy, seeing that I don't get to see them much because of the clash in our travel schedules.
Anyway I chanced upon another fantastic quarry today and can't wait to share more photos with you guys! What have you all been up to? I'd love to know.