Beijing 北京, China
30/12/13 – 1/1/14
Never thought that I would've spent my New Year's in Beijing, away from family and close friends, but it's been the best one yet. Happy 2014, thank you all for continuously following my journey!
Day 1 | First Time
Fresh off the plane and en route to Shangri-La's China World Summit Wing, Beijing – conveniently located in the Central Business District so I was questioning our driver on where to shop and eat at unearthly hours. Little did I know that one of Beijing's biggest shopping malls was located right below the 5-star luxury hotel.
Checking in at the hotel lobby where fine-dining standard refreshments are provided at any working time of the day. Food almost 24/7? I'm convinced and already loving my stay above the clouds.
Shangri-La's China World Summit Wing is the tallest building in Beijing so, totally not exaggerating or anything but it is a must-visit destination! Waking up to this view really makes your morning, especially when you're all hungover and groggy from a long night out – but we'll cover this later, maybe. The room is a dream – massive bed for me and only me, the chance to plaster myself all over the window in awe, huge bathtub to soak in and enormous mirror for nothing… But that's not all, my second bathroom mirror has a television.
Get this – a television in the bathroom mirror. So did I use it? Yes, every morning.
The indoor pool is impressive – I can sneak glances at the landscape of pimpled lights while attempting to float in clear water. Swimming during winter? Indoor anything means no problem.

Nadaman
First dinner at Nadaman, a Japanese restaurant with rich traditions and a 21st century decor in the premises of the hotel.

Boiled greens and white asparagus curd with crab meat and fish roe / Assorted of tuna belly, flounder and scampi

Lobster with julienne leek with graze sauce / Seafood and chicken clear soup served earthen ware tea pot container

Assorted five kinds nigiri sushi / Thin sliced of prime beef with teri sauce garnished baked vegetables

By the end of our eight course (not all dishes pictured), I could've sworn by Nadaman as one of my freshest sashimi experiences – something I would never have expected from dining in China. Of course, it's no surprise that all the best restaurants are located in Shangri-La's China World Summit Wing building, and a SGD$400+ per pax dinner at that.
And as if I wasn't feeling spoilt enough during the first few hours of being in Beijing, I was transported into a languid state of bliss at the crimson and gold-spun cocoon of CHI, The Spa.
I had their signature full-body massage and was told somewhere in a state of half sleep that my body would be healed of energy imbalance and blockage. Needless to say, my first night at Shangri-La's China World Summit Wing was more than I could've asked for.
Day 2 | New Year's Eve

New Year's Eve – I woke up in annoyance to my alarm ringing and head spinning, but even that was soon forgotten when the city greeted me with gleaming luminescence. I must've stared at the spectacle for the longest time, because when I was fully awake I realised I only had an hour left to rush breakfast.
But anyway I made it to Grill 79, and almost attempted to order everything on the menu. Truly breakfast with a view; I had to stop myself from constantly ogling at the cityscape, embarrassingly enough.
The driver and tour guide got us (the other blogger Nadia, her husband and I) at 9am sharp, the weather all frosty and calm since it was early – and I assumed it would warm up by noon but that didn't happen. It goes without saying that my face and palms were numb throughout the entire Forbidden City trek. Not complaining though, 'twas a beautiful day.
Thankfully, this tourist-flocked place wasn't as crowded as compared to warmer seasons so it was a nice morning walk. A great photo opportunity background for OOTDs, though a tad creepy when the locals were eyeballing my bare legs and feet – really, is it that weird to be sans pants and in flats during winter?

Temple Restaurant Beijing

Foie gras terrine, fig chutney, toasted brioche

Velouté of cauliflower, hokkaido scallop, smoked avruga caviar / All day braised short rib, caramelized carrots, bread dumplings, burdock chips

Butterscotch budino, bourbon caramel, bacon, celery / Tiramisu
NYE champagne lunch was set at one of the city's most elegant venues – a 600 year old temple converted to a modern dining space. We had a remarkable wine enthusiast of a waiter who explained every course in detail and brought out all the final notes in our desert with sweet alcohol.
We paid Silk Street a visit after, where I bought a coat in a moment of hesitation and apparent regret because the saleslady was over pushy and kept demanding for my credit card. Though I did try it on when we got back to the hotel, and to tell you the truth, it is now one of my favourite coats… No regrets.
NYE dinner at Grill 79, the hotel's award winning contemporary steak house with the largest selection of beef offered in Beijing, as well as unique views from the 79th floor.
Grill 79

Ossetra caviar, cauliflower panna cotta and sea urchin / Seared scallops and black truffle with caper and raisin vinaigrette

Foie gras pot-au-feu, beef consommé with seasonal root vegetable / Black truffle ravioli, madeira cream with veal essence and thyme

Stockyard grain-fed tenderloin, confit shallot with organic carrot and ricotta / Dark chocolate and oolong cake with berry compote and raspberry tuile





What I wore for the NYE Gatsby's Party at Atmosphere, the highest and trendiest bar in Beijing on the second highest floor of the hotel.
Counted down to 2014 with the well and over-dressed, and headed out to explore Beijing's nightlife with the extravagant spenders and ostentatiously decorated clubs. I will never forget the first few moments of 2014 where we waited in the chill because no cabs would take anyone, but finally found a trishaw uncle who accepted the challenge of cycling four adults back.
Day 3 | New Year's 2014

The first day of 2014 and the last morning (for the trip) to take in the view, and so I did, even with 2 hours of sleep.
We visited 798 Art District – regarded as the spiritual promised land for Chinese contemporary art. Honestly, I imagined full-blown boredom throughout the tour but the place has an obscure charm that kept me fascinated at every corner (no really, I promise).
On site were ancient looking factories, some other-worldly statues and representations, obese felines roaming the streets, local children tampering with the frozen waters, an abandoned railway and train, quirky telephone booths and bizarre animals set in stone.
What a queer yet compelling district to explore on New Year's morning. Then it was literally rush hour packing my luggage, and silly me left my stack of Benefit make-up in the hotel bathroom (this I only realised on the plane, unfortunately).
Farewell lunch at The Red Chamber, the hotel's contemporary Chinese restaurant. I mean, it's only apt to welcome 2014 with China's famous peking duck.
Marinated tomatoes with plum, spicy mushroom, crispy pork belly / Double boiled pigeon and braised sliced turbot in superior soup
Fish and bundled rice noodles / Sautéed asparagus with yam
Steamed 小笼包, Pan-fried shrimp with mushroom and vegetable dumpling, Beancurd skin roll with shrimp and cheese / Peking duck



China World Summit Wing, Beijing
1 Jianguomenwai Avenue, Beijing 100004, China

My hideaway among the clouds – soaring eighty-one storeys above the China World Tower, I wouldn't have spent my New Year's any other way. Thank you
Shangri-La's China World Summit Wing Beijing
for having me, and for the privilege of observing the world beneath and beyond the city's structured splendour.
And just for that panoramic
view
I've been itching to relive, I'll be back.
PREV. ITEM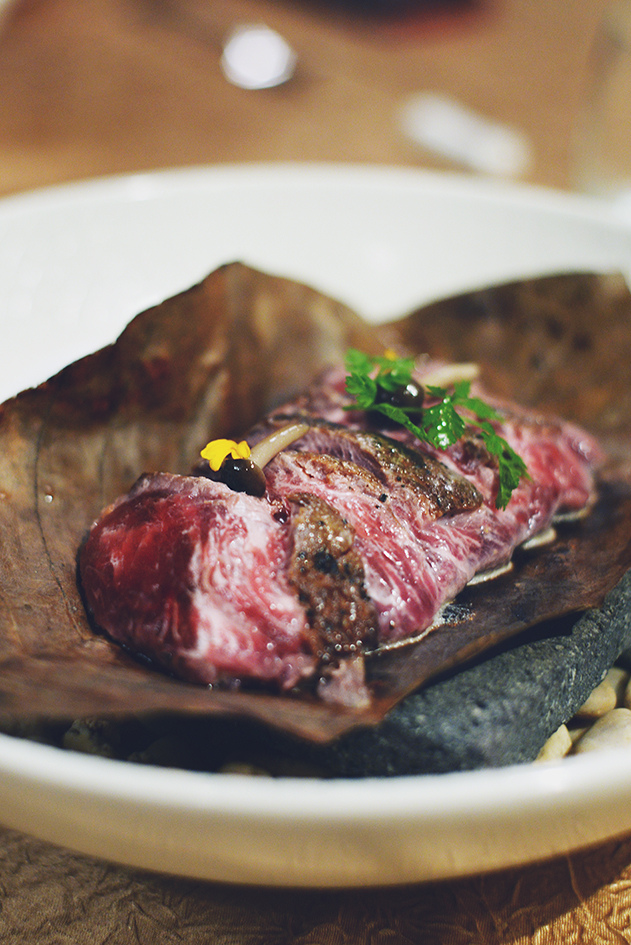 NEXT ITEM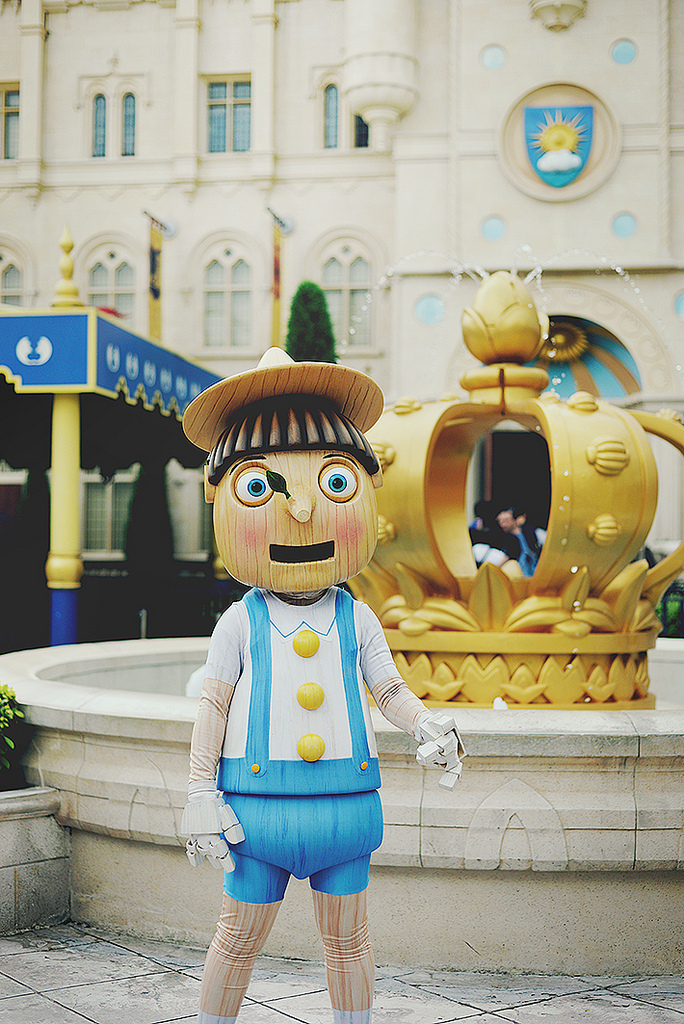 READ COMMENTS -
0 COMMENTS