I don't think I need to make an introduction to my sentiments regarding menswear.
On this particular day, my suit enthusiasm had clearly gotten the best of me – I was so desperate to adorn my shoulders with a blazer that the warmth was no longer a concern.

Combination sashimi, Unatama don

Sashimi and chilli don
Is Donburi
10/189 William St, Northbridge, Western Australia
Aside from the disappointing fact that authentic sushi rice isn't used, the menu is affordable and the portions are generous. Service was barely there and the continuous prompting for tea was burdensome with a 36°C heat. But their saving grace, if there is one, is the sashimi and chilli don – cubed pieces of fresh sashimi always deliver, right?
With that many pockets in an ensemble, who needs a huge leather tote?
Happy last week of February – back to class (for me) tomorrow.
PREV. ITEM
NEXT ITEM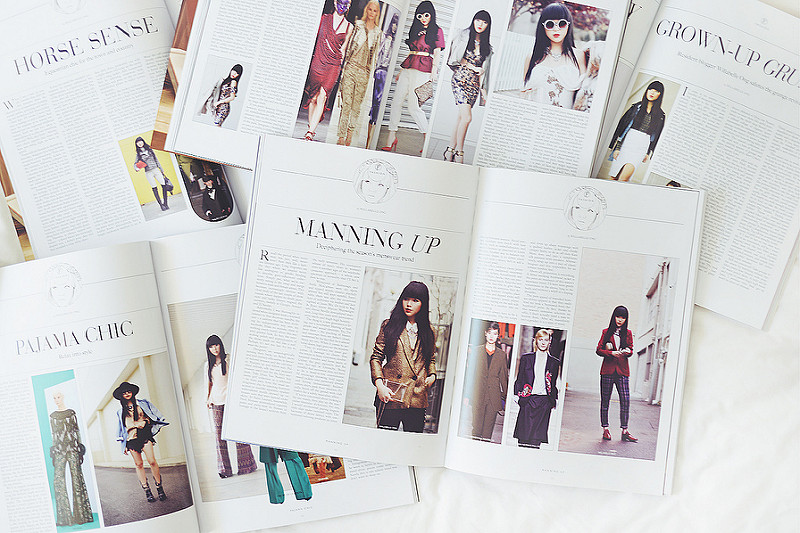 READ COMMENTS -
0 COMMENTS