Singapore
There were no second thoughts when dear mother asked which color I'd like to sport on this particular day.
As we all know — on Wednesdays we wear pink.
So somewhere in the middle of a sneaky alternation between magenta, pastel pink, black, and a little bit of silver, we have a perfect home for a candy floss head-to-toe, and my favourite lip gloss of all time.
Those of you who hang around Facebook, Instagram and Twitter will know my outfit choices for the week can differ quite distinctively — and most people think I'm wacko for that. Leather skirt to brave the 30°C heat, check. Now I can finally cross off the leather outerwear entry on my summer to-wear list.
What do you think of the magenta with the jacket? It's a combination I never wanted to break up, but the shower waited long enough.

PREV. ITEM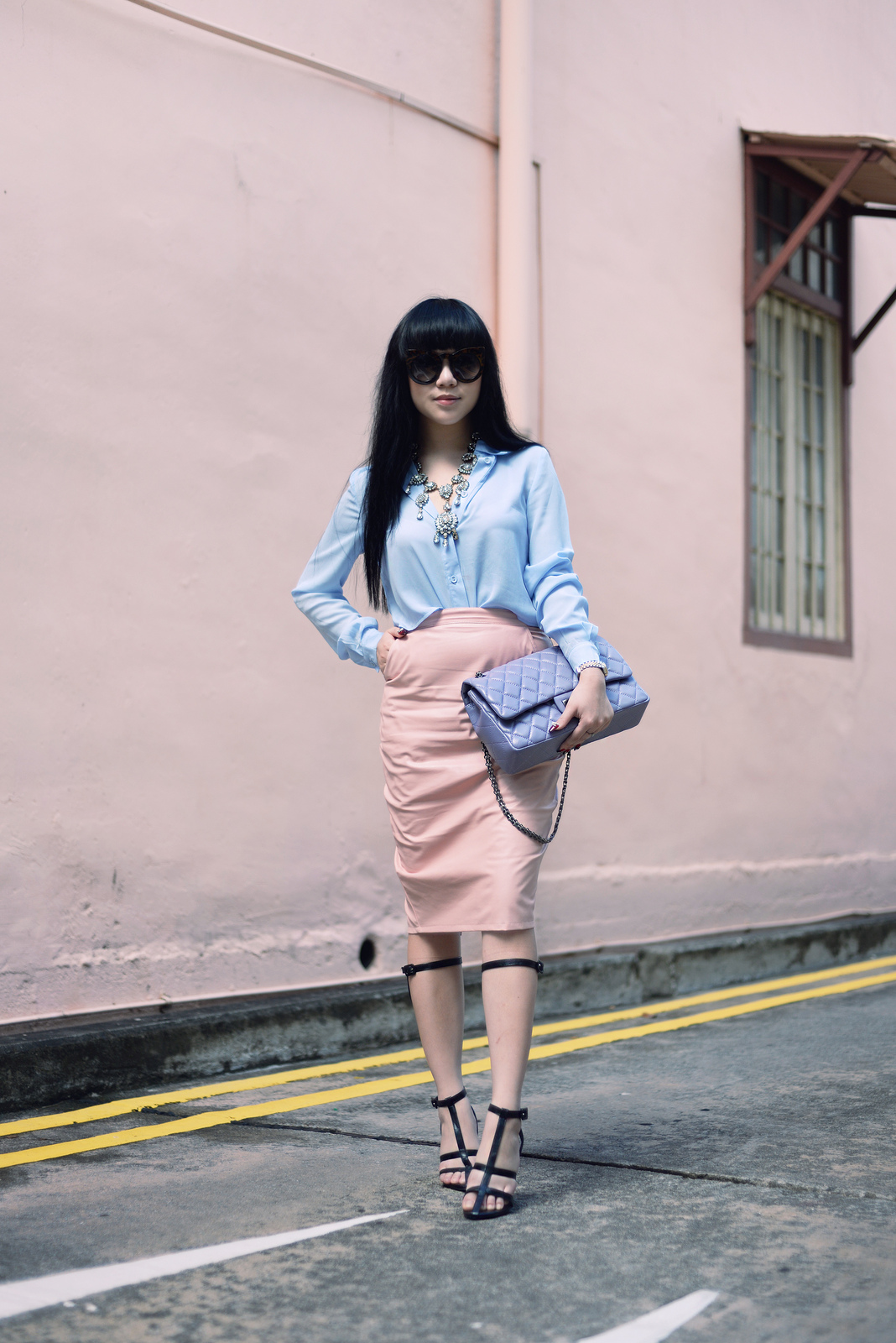 NEXT ITEM
READ COMMENTS -
0 COMMENTS