January: Beijing, China / Bangkok, Thailand / Singapore
Spent New Years alone in Beijing above the clouds, was briefly charmed by Universal Studios Singapore and did Bangkok in a day. In essence, I spent the first month of the year simply kicking back.
"Come to me, all you who are weary and burdened, and I will give you rest." Matthew 11:28

February: Perth, Australia
After two months away, I finally returned home in a mad scramble to prep for my final year at University. I still layered up in summer and wore too many hats.
"Don't settle for less than what you deserve. Cultivate your value, love your worth, never let disrespect diminish your profit."
March: Perth, Australia
Took the plunge, channelled Barney for a day, had way too much Japanese food and chanced upon a movie screening in the woods of my University campus. Also played judge for Nylon magazine's beauty awards and came to realise that opposites attract.
"Our talents are the gifts that God gives to us. What we make of our talents is our gift back to God."

April: Perth and Sydney, Australia
Went on a picnic date with Lenovo, fell in love with YSL, and declared LRD as the new LBD. Tee off Thursday was made official and I was still perpetually obsessed with my previous shoe army — and everyone was obsessed with this wrap blue dress. Meanwhile, Longines flew me over to Sydney for their Queen Elizabeth Stakes where L'Officiel and I interviewed Simon Baker of Mentalist fame.
"Don't wish it were easier, wish you were better."

May: Perth, Australia / Singapore
"We are what we repeatedly do. Excellence, then, is not an act but a habit."
June: Perth, Australia / Paris and Chantilly, France
After a peek into my wardrobe, June found me windswept and on a plane to France. I stopped by sweet, sweet Paris in lace and tulle before Longines whisked me away to charming Chantilly where I stayed in this dream of a castle and personally interviewed Titanic's Kate Winslet who stopped the session to admire my tricked out nails.
"How you make others feel about themselves says a lot about you."

July: Singapore / Tokyo, Japan
Shiseido and I embarked on an adventure and lived to tell a Tokyo tale with me falling in love with Shibuya. And if you thought my nails couldn't get more fancy…
"It is the mark of an educated mind to be able to entertain a thought without accepting it."
August: Perth, Australia
In August I rocked my first pair of denim jeans for the year, read between the lines, and discovered my love for the mermaid silhouette with Topshop. Also, I revealed my skincare secrets and covered some SK-II eye talk. For my 20th birthday, I got up in some criss cross business and did Herrera for a day. Of course I was smothered with an overwhelming amount of love and felt so blessed.
"You can be told the same thing every minute of every morning but one night you will hear them in the voice you love most. And suddenly you will remember how to listen."

September: Perth, Australia / Singapore
Tickled pink was I throughout September when I wasn't styling four looks with one bag or seeing double. Everything is mind over matter, I say. Took off to Singapore for a day to make flip books with readers, and came back just in time to kick off the FIDe World Tour at Telstra Perth Fashion Festival in gold.
"For you to insult me, I must first value your opinion."

October: Munich, Germany / London, United Kingdom / Milan, Italy / Melbourne and Perth, Australia
Munich, Oktoberfest and heavy lifting memories; London, pastries and its grandeur of museums; Milan, ham galore and its gothic cathedrals — all I did in less than two weeks. Subsequently I flew again, this time to Melbourne for Jean Paul Gaultier's first international exhibition, before returning home to Perth to demolish my pile of university assignments and prepare for the race season. Oh, and I finally wore my Levi's shorts and celebrated Halloween.
"It must be hard for you, but there is a right time for everything. When it is time to wait, you must wait."

November: Singapore / Bangkok, Thailand / Perth, Australia / Seoul, Korea
Fell in love with romantic lace and became a unicorn for Singapore Digital Fashion Week and Bangkok International Fashion Week. I could be anything I wanted, they said. After fashion madness, I rushed back to Australia, crammed six months' worth of university everything and knocked out my final exams, ever. I flew to Korea right after and did some Seoul searching. Thereafter, I took a plane to Singapore for the Asian Couture Federation Awards Gala where I was so humbled to receive an award amongst major international fashion players. Having said that, I also wore a sumptuous royal gown and did my own make-up for the night. In the same month, I styled many peeptoe pumps and wore too much Swarovski — not a bad thing, right?
"You're going to come across people in your life who will say all the right words at all the right times. But in the end, it's always their actions you should judge them by. It's actions, not words, that matter."
December: Singapore / Ho Chi Minh City, Vietnam / Perth, Australia / New York City, Aspen, Colorado and Los Angeles, California, United States of America
Finally to conclude the year, I donned sweeping organza for Vietnam's first ever International Fashion Week and had lunch atop the highest building of Saigon. Summer was upon us down under but I never accepted it, still choosing to wear blazers, layers and ripped jeans. Following a seaside theme of being under the sea, I released an editorial with Canon before taking off to another country, and in the season of giving, I also held a giveaway for my luxe notebook collaboration and received over a thousand entries. I spent a few days in New York City engulfed in neon lights, celebrated white christmas in Aspen, Colorado where the stars sparkled oh so brightly, and am headed towards Vail tomorrow. And in exactly a week, I will find myself in Los Angeles. Square updates to come, obviously.
"Sometimes the longest connections yield very little growth, while the briefest of encounters change everything."
Thank you for accompanying me on this incredible journey of 2014, and what a wonderful one it truly has been. Hope you enjoyed the year's round-up, and my favourite quotes for each month.
Happy new year all! Here we go again.
PREV. ITEM
NEXT ITEM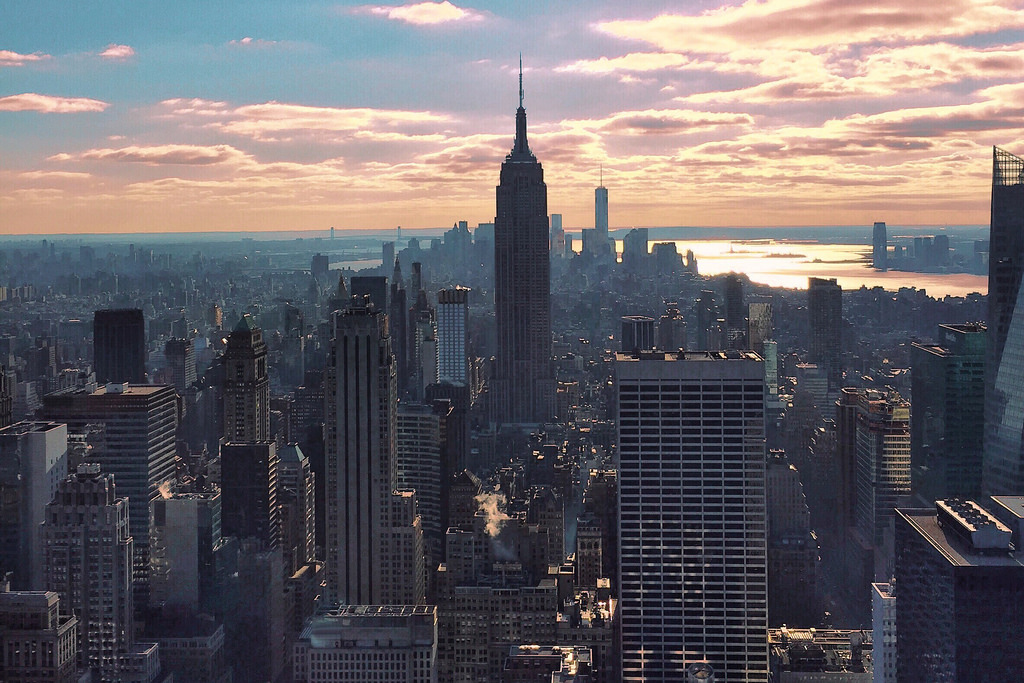 READ COMMENTS -
0 COMMENTS