So here's something I've been wanting to share since the Asian Couture Federation Awards Gala where splendour was aplenty, and we diligently dined on Hide Yamamoto and watched in awe as Rain performed from less than a foot away.
Alors, I believe the best way to secure a decadent evening is to make sure you're wholly comfortable with how you look for the night — and as far as I was concerned, that meant going all out with the exaggerated eyeliner.
For the lips, I settled on a creamy peach-beige to downplay the rest of my face. Edward Bess lipsticks are deliciously fig-fragranced and are not only extremely luxurious, but incredibly long-lasting and extremely wearable. Imagine this effortless shade with off-duty, everyday pieces like loose-fitting tees and slouchy denim.
Admittedly I have never been a makeup brush kind of person but remarkable revelations do happen, and this is now my official go-to travel kit. The brushes are impossibly right on versatility and softness, and they pick up just the right amount of product. Of course the F60 Foundation brush, as pictured above, is the one I use the most, but my favourites of all: the E40 Tapered Blending brush for a diffused and blended finish around the eye crease, and the E55 Eye Shading brush for an even application of colour. Never again will I use the foam applicators that come packaged with eye shadow palettes. Seriously, never.
This highlighter stick is a godsend for day-to-day, night-to-night endeavours. For the record, I am all about the illumination and freshness that come with a few dabs on the apple of your cheeks, the tip of your nose, and the cupid's bow of your lips.
This one is also a brilliant eyeshadow substitute on the inner corners of your eyes, and if you're feeling extra fancy, add to your collarbones for that golden midas touch.
More on flawless face talk, I find the coveted Beautyblender unbelievably useful when I don't have my brushes with me. Dampened with water, the egg-shaped applicator provides a dewy, fresh faced finish that I adore.
In this ball gown corner of the world, I had the ultimate pleasure of donning this exquisite blue beauty and was careful not to scamper across the stage too quickly — if the oversized dress looks notoriously heavy and difficult to get into, it was. I'm no minimalist, however, and an elaborate confection of umpteen yards of sapphire duchess satin molded over multiple petticoats, padding, and boning, is a Disney princess dream come true for me.
While the Edward Bess lip paint tides me over pretty well, the Dr Hauschka is a hybrid in which it moisturises and works beautifully as a natural nude color. Its subtle herbal medication scent is not a huge deal to me, but might be a point to note for the smell-sensitive. And if it's hard to pick just one to wear throughout your life, feel free to artfully combine the two.
Singapore
With two more sleeps to snowy America, I am almost raring to go but my overflowing suitcases say otherwise. Obviously I need to reconsider my life choices, and additional check-in luggages are not an option. But for now, I'll just distract myself with
shameless selfies
…
Before it slips my mind, do use code 'BLX-ONG' at checkout to enjoy 30% off on all first time orders* on Luxola — valid till 20 December 2014. I'm told makeup is always a good stocking filler.
Happy holidays!
Disclosure: The opinions expressed are authentically mine and are not indicative of the opinions or positions of Luxola.


* Discount not applicable on brands: Dercos by Vichy, Dr. Wu Clinical Skincare, Real Techniques, SkinCeuticals, Sigma Beauty, Vichy, ZOEVA, Origins and Sachajuan.
PREV. ITEM
NEXT ITEM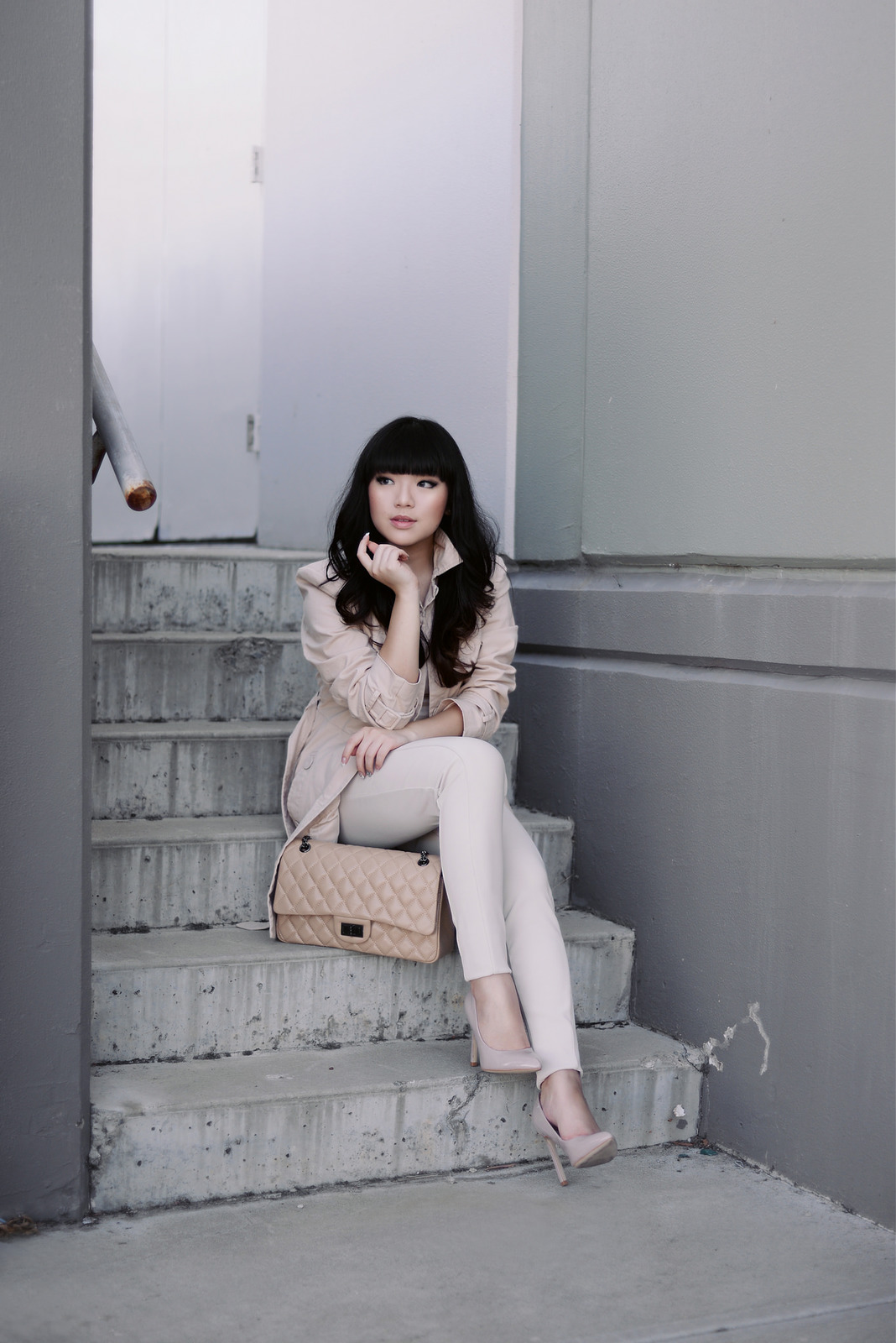 READ COMMENTS -
0 COMMENTS