Here's something I've been wanting to share since October.
The moment I landed from Thailand, I dived right into producing some new content to escape the distress of exam studies then. This particular series of photos is brought to you in creative collaboration with Canon, and as always yours truly played creative director, model and stylist – and embraced every moment of it.
Every shot was so spontaneously genuine. The Canon EOS 700D, which my photographer and I had used throughout the day, is perfect for anyone ready to explore the world of DSLR photography. The camera thrives on superb image quality from a 18.0 Mega Pixel Sensor, and its 9-point AutoFocus system guarantees super sharp images.
Certainly, my first DSLR was a Canon – and I think that says a lot.
These looks were photographed underneath the sparkling spring sun, and I had wanted the overall perspective to be as Australian as possible, so Scarborough Beach, perched on the coastlines of Perth, was very much the ideal landscape for a seaside editorial.
Indeed, when you work with the same camera over time, you build a relationship. You commit to taking better and more powerful images in an attempt to bring the product to life. There is also the possible vow of capturing moments that will be remembered forever – weddings, birthdays, travels… In essence, Canon enables anyone to create compelling images with a camera entirely perfect for everyone.
In point of fact, I'm neither a beach person, nor a mermaid (though I would gladly swap for scaled fins any day), and getting drenched really is not my thing, but photographing this story with Canon was such an enormous joy so naturally I have no complaints.
As seen, Canon makes creative ideas come to life. For one thing, we shot from different angles – from lying down in the steamy sand, clambering across uneven rocks, and finally getting into the warm water. It always surprises me how useful it is to move around a subject so that different compositions can be produced.
Here, the EF-S 10-22mm f/3.5-4.5 USM is the ultimate travel lens with an ultra-wide angle zoom. Sometimes, anything zoomed in too far can leave me frustrated at my inability to capture anything but close details of the location. And because of this, I honestly found it exceptional that the dramatic seaside panoramas were captured in a single shot. A good wide-angle lens should always do that – enable you to really take in the sights and capture the essence of the scenes before you. Truly, Canon precision optics provide quality output when you need it most.

Thank goodness for the EF-S 60mm ƒ/2.8 macro, an up-close lens with a habit of creating beautiful background blurs and a narrow depth of field. It has a minimum focusing distance of 20cm and its near-silent USM provides super-fast precision auto-focusing. What you'll also notice is high corner-to-corner resolution, contrast and balanced colour reproduction in all your photographs.
The idea is to take the time to get close up and really try to observe your surroundings on a micro level. Practice focusing on subjects and most times, it's just a matter of physically moving closer or further away to get the focus to work right. I usually have my camera set on continuous mode for capturing sequential shots, as I welcome a higher chance for in-focus images in low light conditions.
In the same way, the quality of available light plays a significant role in close up photography. The right lighting will enable you to fully capture the finer details and textures, while harsh lighting will result in an increased contrast that will block the same detail. Early mornings and cloudy days are my favorite as they provide a much softer light, which in turn allows all of that detail and texture to shine through in the images. You'll usually find that overcast or shade is ideal for taking portraits and outfit shots.
So after all my actual seaside frolicking, I'd like to welcome you into the inspiring world of Canon through my perspective in a toast to the #HumansOfCanon. One thing is for sure, this camera love goes deep sea baby.
In other news, I'm now in America! New York has my heart, and I couldn't be more happy to be here. Every corner seems magical during the festive season…
And so I'd like to know, what is your photography weapon of choice?
PREV. ITEM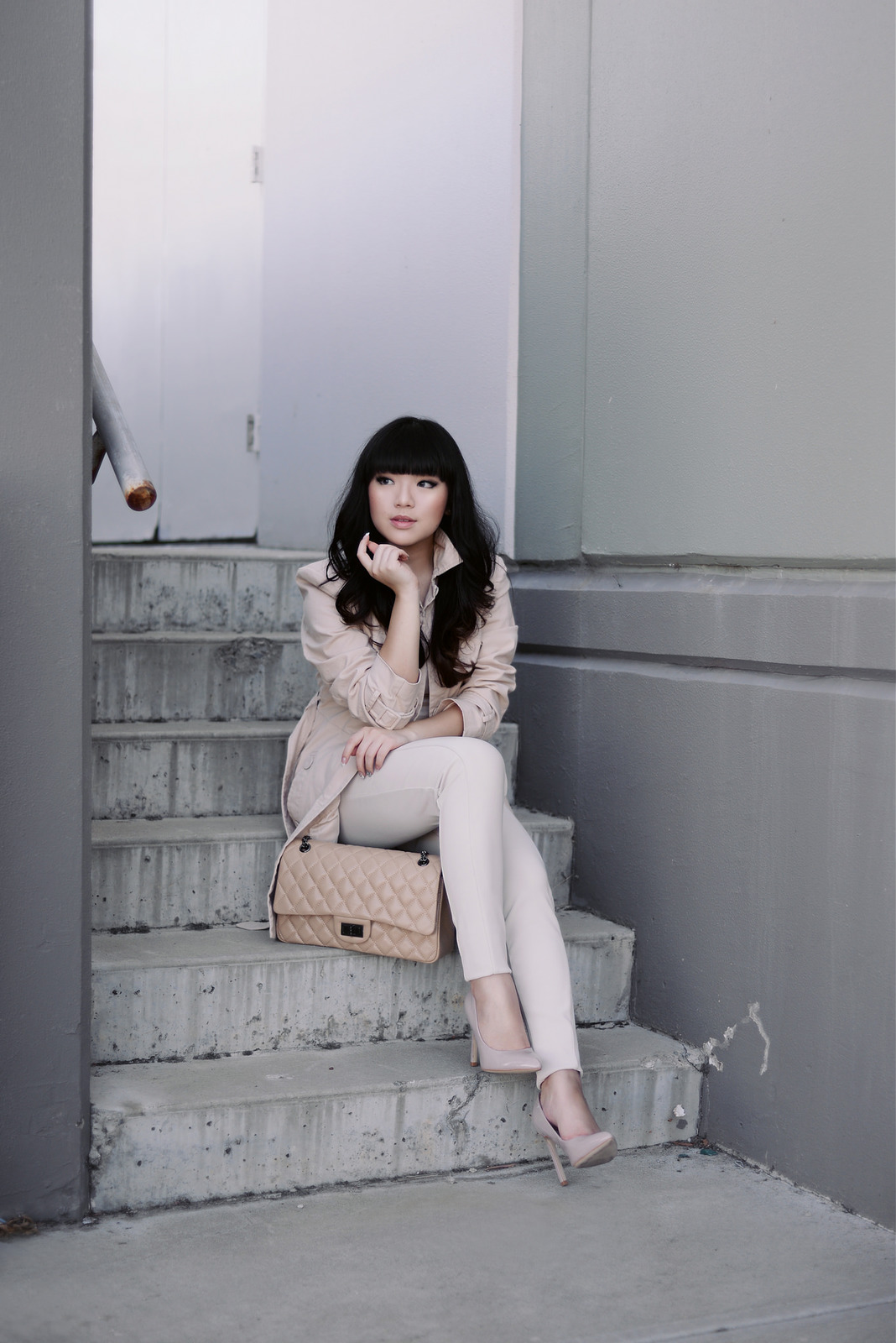 NEXT ITEM
READ COMMENTS -
0 COMMENTS