After some frantic
shopping in Shanghai
, it only made sense to stop by the extravagant
Fairmont Beijing Hotel
for its
Silk Market Insider
shopping package. When it comes to breaking the bank, I'm always up for a challenge.
As a second-timer in Beijing, the city still comes across as charming as before. Whether its the neon lights flickering alongside swinging lanterns, the deafening car horns and catcalling from market sellers, or the ridiculously congested streets in every corner, there is something slightly bewitching about the Beijing hour.
Fairmont Beijing, opened in 2010 and located in the ultramodern Central Business District, is a futuristic glass construct that towers over the landscape like an angular bag handle. Admittedly, its design is unusual as it is equally eye-catching, and during my stay I learnt that it was meant to resemble an ancient China city gateway – apparently they are big on these in Beijing.
The lobby opens up in an impressive riot of rose gold textures, tiles and patterns. And the sophisticated sun-drenched bedrooms don't disappoint either – dark wood furnishings are set off by bright cushions, a work desk and plenty of stretch space, while the look-in glass-wall bathroom serves up an oversized soaking tub and a walk-in rain shower, as well as an electronic toilet seat. Fairmont Gold Rooms also have lavish 24K gold shower heads. Enrapturing, to say the least.
Serving an international clientele of business and luxury travellers, Fairmont Beijing offers both Chinese and Western options for dining – Lunar 8, a classic cantonese restaurant that presents wood-fired Peking duck and notable dim sum dishes, and my preferred option The Cut, ranked as Beijing's best dining destination for steak and notoriously known for its gastronomic contemporary cuisine. After all, I did enjoy the finest foie gras here, courtesy of chef de cuisine Christoph Zoller, and that is no lie.
But before I dive into an endless escapade of food mentions, let's tackle Beijing's best shopping spots.
Silk Market
Bustling Beijing is a city of contrasts as they say, and the first mall you should conquer is the well-known 6-storey Silk Market directly across Fairmont Beijing Hotel. Surely the place is more upmarket than it once was, but remains crammed with counterfeit clothing, electronics and jewellery. But this is a good place for cashmere, tailored shirts, ties, and of course silk (3rd floor) – one of the few genuine items on sale here. Another thing to note is that the salespeople are extremely pushy and the initial prices they suggest are awfully high, so be sure to bargain.
Nanluogu Lane and Drum Tower Area
If you're looking for ancient style buildings to serve as nifty outfit backdrops, you'll find them around the Nanluogu Lane and Drum Tower area. The lane stretches up to 800m and features an assemblage of unique little shops selling authentic Beijing snacks, characteristic Chinese trinkets and many random bits and pieces.
Qianmen Street
Located near Tian'anmen Square, Qianmen Street is also full of traditional buildings housing modern shops. An old-style Chinese tram runs on the street between the swaying vintage lights, and frankly the entire scene becomes more picturesque as the sun sets. Here you'll find clothes, shoes and more local food. Do give the Quanjude Peking Roast Duck Restaurant a go, for the place swarms with customers almost every day. Beside Qianmen Street, you'll also discover two tiny lanes called Xianyukou and Dazhalan – typical Beijing snack streets for interesting eats.
798 Art District
One of my favourite areas in Beijing, the 798 Art District is a vast region of disused factories and warehouses converted into art galleries, boutiques, coffee shops and restaurants. As it happens, the place is also photo-opportunities aplenty – characterised by its speckled red-brick walls, tidy industrial plants, intersecting pipelines and creative slogans of different ages across patchy dividers.
Sanlitun Village
This open-plan mall is comprised of two parts – the north and south. The newer, northern half is more high-end, housing a number of upscale labels and local designer boutiques from Alexander McQueen, Balenciaga and Emporio Armani to Diesel, Maison Martin Margiela and Montblanc. The southern half, meanwhile, is the haunt of high street brands like Nike, Reiss, Steve Madden and Uniqlo – and is also home to Beijing's first Apple store, the world's largest Adidas shop, over thirty restaurants and a multiplex cinema MegaBox.
Wangfujing Shopping Street
An ancient and famous pedestrian shopping street in Beijing, Wangfujing Shopping Street is where prominent large shopping malls are located. Here you'll find Sun Dong An Plaza, Beijing Department Store and Oriental Plaza that sell designer clothes, jewellery and makeup, and also feature a wide array of Chinese and Western fast food restaurants. Anything else you might want to buy is available on the rest of the street, including book stores. A side street, west of Wangfujing, is the Wangfujing XiaoChiJie (Wangfujing Snack Street) that is world-famous for its authentic Beijing snacks and food, as well as various sorts of souvenirs. The food market, Donghuamen Night Market, shows its best side after sunset in all its neon lighted glory. Here you can taste scorpions, octopus and other bizarre food, but also safer edibles like dumplings, fried bananas and exotic fruits.
The Place
For luxury shopping and gourmet experiences, The Place is a blend of both. Notably, there is a huge screen in the middle of two opulent buildings, and people walk under this screen enjoying the space art, high technique and lighting. There are several open-air bars for relaxing, and the two malls house brands like D&G, Ferrari and English-language bookstore Charterhouse.
Xidan Joy City
A 13-story complex equipped with the world's longest escalator, Xidan Joy City stands as the biggest shopping mall in Xidan. The mall also boasts the largest digital cinema in China, as well as the largest cosmetic shop in Beijing. Here you will also find high-street identities like Zara, Uniqlo and Next.
At the end of the day, don't forget to slow down and treat yourself to Fairmont Beijing's
Willow Stream Spa
that is enveloped in the glow of the hotel's rose-gold façade. The three-tier tranquil urban oasis overlooks the buzzing city from the 21st floor and accommodates an immense fitness center, swimming pool, yoga room and tai-chi workout area. Above all, the spa sanctuary offers a first-class treatment menu with both Eastern and Western possibilities – and my hero choice would have to be the 'Travel Relief' body massage.
Without a doubt, Fairmont Beijing Hotel brings unprecedented luxury and hospitality to travellers, offering a distinctive stay right in the heart of China's modern capital business centre. And if you have a fair amount of time to spare, the Forbidden City is extremely accessible from the hotel, and is honestly rather enchanting come dusk.
Follow my #FairmontInStyle adventure on Instagram, Facebook and Twitter!
PREV. ITEM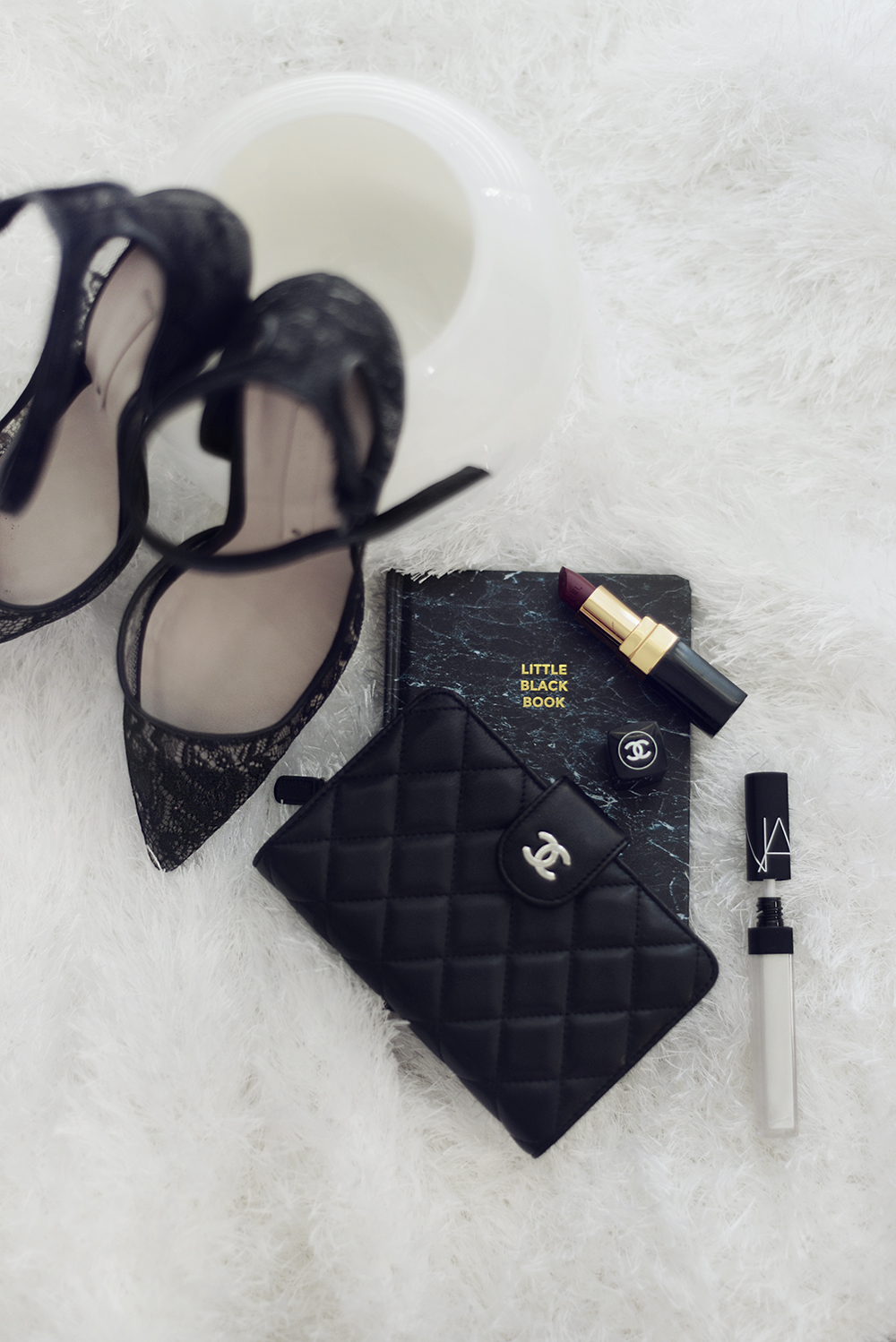 NEXT ITEM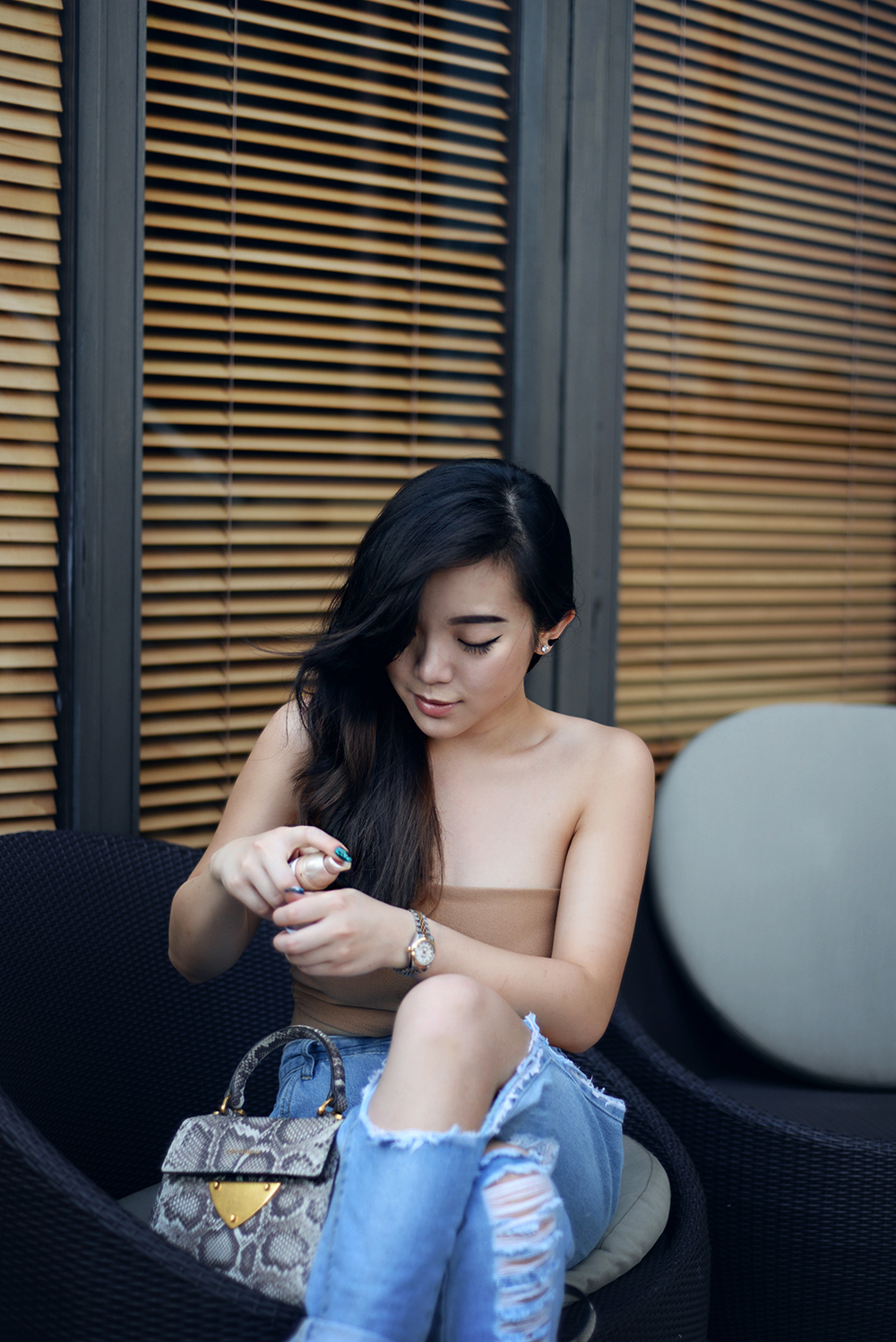 READ COMMENTS -
0 COMMENTS