The first thing you notice when you step into the luxurious
Fairmont Peace Hotel
is how much you actually want to live in their masterpiece of a
lobby
. Old-fashioned glamour with a new lustre is always a yes from me, and I had thought I would bump into the Great Gatsby somewhere in the
Jasmine Lounge
.
After all, the Peace Hotel is undoubtedly one of Shanghai's landmark buildings – it served as a enchanting playground for the elite before 1949, where every night was an extravagant gala event and a veritable Parisian fashion show. And if that's not enough of a reason to visit the historic hotel jewel, then I'll bet that their beautifully done guestrooms with original dark wood fittings and bronze colour schemes will change your mind.
Situated at the famous Bund promenade and unrivalled shopping at Nanjing Road, the Fairmont Peace Hotel is the perfect location to explore Shanghai's spectacular scenery and vibrant lifestyle.
In fact, Shanghai is fast becoming a bona fide shoppers' paradise as luxury brands court eager mainland consumers with prestigious flagship stores and China-centric product lines. From the former French Concession, Xintiandi to the Bund, local designers present their wares in tucked away retail enclaves, offering handmade silk slippers and contemporary ceramics to organic cotton kimonos.
Nanjing West Road and Huahai Road
Shanghai's two main boulevards, Nanjing West Road and Huahai Road, are punctuated with some of the city's best shopping malls packed with luxury labels and high-street brand stores.
Reel Mall features designer threads by the likes of Alexander McQueen, Marni and Stella McCartney, with other levels stocked with cosmetics and footwear, while boasting stylish spots for lunch and dinner at Henkes and Sushi Raku.
Connected by marbled underground shopping corridors, simply walk from Reel Mall to Jing An Kerry Centre. The new shopping complex comprises of luxury shopping, dining and a small preserved house-museum that was supposedly where Chairman Mao used to live. Here you'll find international flagship suspects like Burberry and Abercrombie & Fitch, and an impressive supermarket, movie cinema and excellent dining options with outdoor piazza seating.
Yuyuan Gardens
A few blocks south of the Bund is a place known by lots of different names such as Yu Gardens, Yuyuan, Yuyuan Bazaar and Old Town. With its shaded alcoves, twinkling pools tossing with fish and wandering packs of tourists, the area that surrounds Shanghai's most famous classical garden can become overpoweringly crowded on weekends. The neighbouring bazaar may be tacky, but it's not bad for a browse if you can manoeuvre the masses and vendors. Also just outside the bazaar is Old Street, commonly termed as Middle Fangbang Road, a busy street lined with curio shops and teahouses.
IFC Mall
For luxury travellers, the IFC Mall boasts plenty of upmarket shopping, as well as restaurants and terraces that offer fantastic views over the Pearl Tower. Head down to the basement to grab desserts like matcha ice cream or savoury crepes, and shop foreign imports from their exceptional grocery store.
Nanjing West Road and Huahai Road
Stop by Plaza 66 for their marble-clad levels of luxury from Louis Vuitton and Dior to Chopard and Cartier. Try out popular local restaurants like Pin Chuan (modern Sichuan) and Simply Thai, or opt for European cafe offerings at Alfie's by Kee.
Huaihai Middle Road is another prime shopping street brimming with European fast fashion flagships Zara and H&M, along with random clothing labels from China, Korea and Japan. Seek out the revamped Hong Kong Plaza that is also home to an enormous Apple Store, Coach, GAP and the world's first Shang Xia boutique.
Be sure not to miss Shanghai Times Square, home to the China flagship of Lane Crawford, boasting more than 500 fashion, beauty, jewellery and lifestyle brands across four opulent levels. The shopping destination is anchored by another branch of Marks & Spencer, too.
And at iAPM, admire its incredible architecture and take a whiff of its signature scent while roll-calling the top fashion names across five levels. Here you'll find Jones the Grocer, Din Tai Fung and famous Beijing chain Da Dong Roast Duck amongst various dining options, and if you're more into an international selection, check out Bang helmed by Australian chef Mr Willis, and French joint The Cut.
Xintiandi Lanes
Travellers flock to the refashioned traditional lanes of Xintiandi for its wide array of high end shopping, dining and entertainment options. And at the Xintiandi Style concept mall, fresh local labels reflect the cutting edge of China's contemporary fashion.
Taxis in Shanghai are plentiful, cheap and easy to spot. During my trip, Fairmont Peace Hotel's helpful concierge always called for one by phone, but you can really simply hail one on the street. Majority of taxi drivers don't speak English, so it's best to show them the destination written in Chinese, and do keep a card with the name of your hotel for the return trip.
Strolling the streets of the Bund at night is one of my favourite things to do in Shanghai. This view is literally five minutes in from the moment I stepped out of Fairmont Peace Hotel, and surely my photographer Ryan is enjoying himself.
The Bund
Shanghai's iconic Bund features a great deal of luxury brands – Omega and Blancpain across Fairmont Peace Hotel, Chanel and Prada at The Peninsula Arcade, MCM at Three on the Bund, and Cartier and Zegna at Bund 18, just to name a few. These are dotted with local designer boutiques on the side streets, so exploring by foot is highly recommended.
Fairmont Peace Hotel overlooks The Bund and Huangpu River, so when you're exhausted from all the frantic Shanghai shopping, treat yourself to a fine European dinner at the Cathay Room that has the most spectacular view of the city.
And when you've finally worn out your soles and wallet (this is a
Shopping Extravaganza package
after all), pamper yourself in Fairmont's opulent
Willow Stream Spa
that prides itself on its inviting sauna and steam rooms, spa swimming pool, and experience showers. I was treated to one of their classic massages 'Find Your Energy' and was raring to go soon after. This option is really great for combating fatigue as its luxurious East-meets-West massage uplifts the mood and heightens energy.
As a bonus, I also get to lounge on the Fairmont Gold executive floor that highlights a private check-in, continental breakfast and afternoon canapés. Score!
From the exquisite décor to the outstanding service, Fairmont Peace Hotel is an extraordinary hotel jewel in Shanghai, and truly a luxury lifestyle destination that offers every indulgence.
Follow my #FairmontInStyle adventure on Instagram, Facebook and Twitter!
PREV. ITEM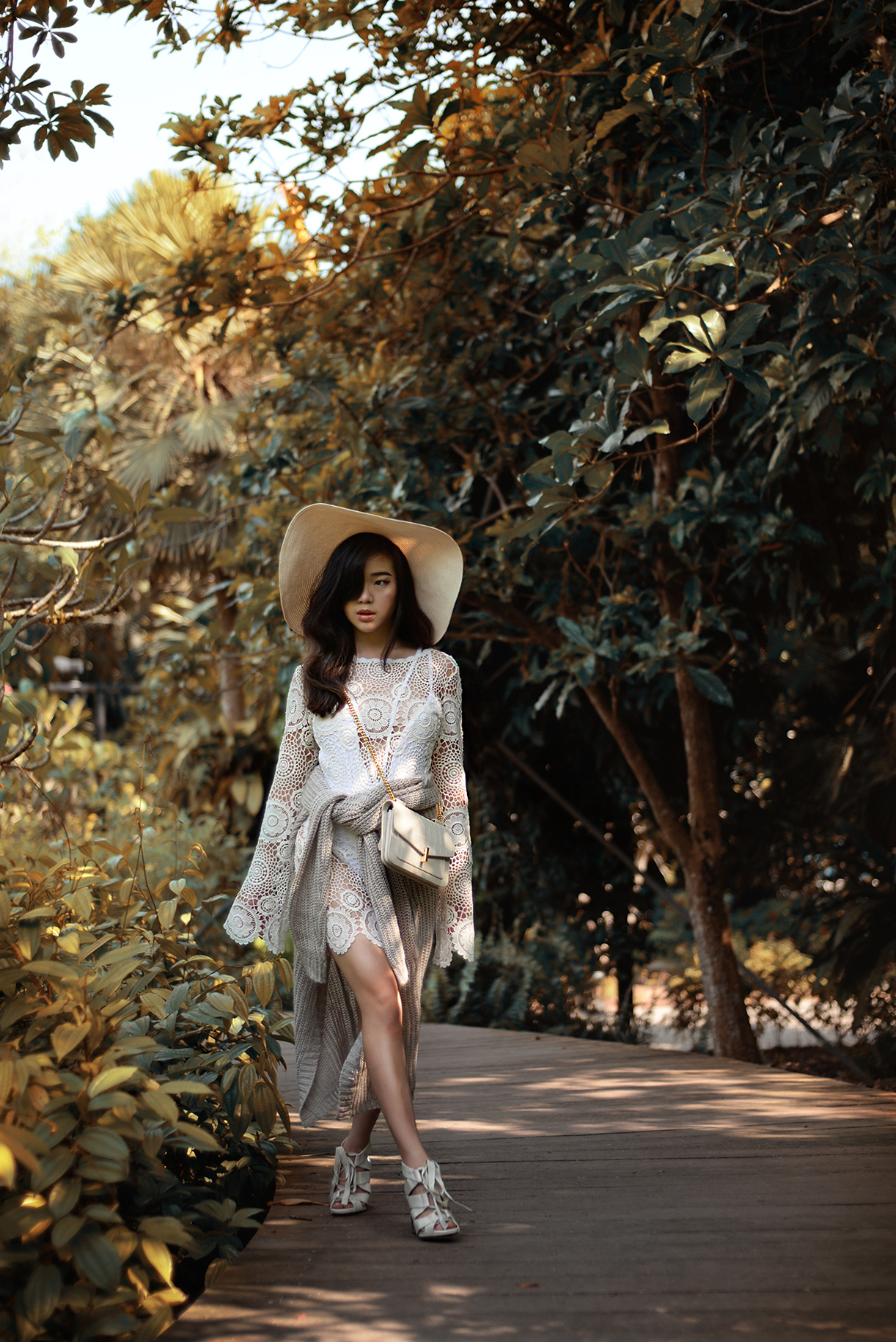 NEXT ITEM
READ COMMENTS -
0 COMMENTS