The Menjangan, West Bali National Park / The Bal
é
, Nusa Dua Bali
Bali is best armed for its magnificent landscape and nature, and what better place to feast on the mind, body and spirit than at 
The Menjangan
, straight after the peaceful
Santai
and
Amala
. Just a five hours drive away from Seminyak, the perfect nature hideaway is tucked in one of the most beautiful parts of the wonderful island of Bali – I can wholly attest to this. Space is always better, so naturally we stayed in the very luxurious Menjangan Residence, a private estate tastefully designed with modern Balinese interior and where each bedroom offered incredible panoramic sea views.And as the entire retreat's area was especially huge, we had to call for the driver each time we wanted to leave our Residence, and of course our dedicated in house butler was always available to attend to all our needs. Also I must say, living amongst deers and going horse back riding at the earliest light of day is quite the memorable experience. But above all, our huge pool perched right on the edge of a cliff was the most extraordinary, for we could take in the whole of wonderful Bajul Bay during sunrise and sunset in the comfort of our swimsuits.
We then made a sensual escape to The Balé, a gem of a tropical retreat dedicated to revitalizing the soul in style. This time, we took residence in the immaculately designed Double Pavilion that boasts a sleek modern interior and simple garden, blissful daybeds inside and out, and a private swimming pool – truly a clean cut palette on an impressive scale. What's brilliant is how they've married the seclusion of private walled enclosures without losing a sense of open space. You can look out, but nobody looks in.
The trip was then topped off with a delicious candlelit dinner in the privacy of our own pavilion, with an authentic Balinese menu thoughtfully prepared by their culinary team and as always the service is first class.
Conclusion is this: after a stay at one of Lifestyle Retreats', you wouldn't want to experience Bali any other way.
PREV. ITEM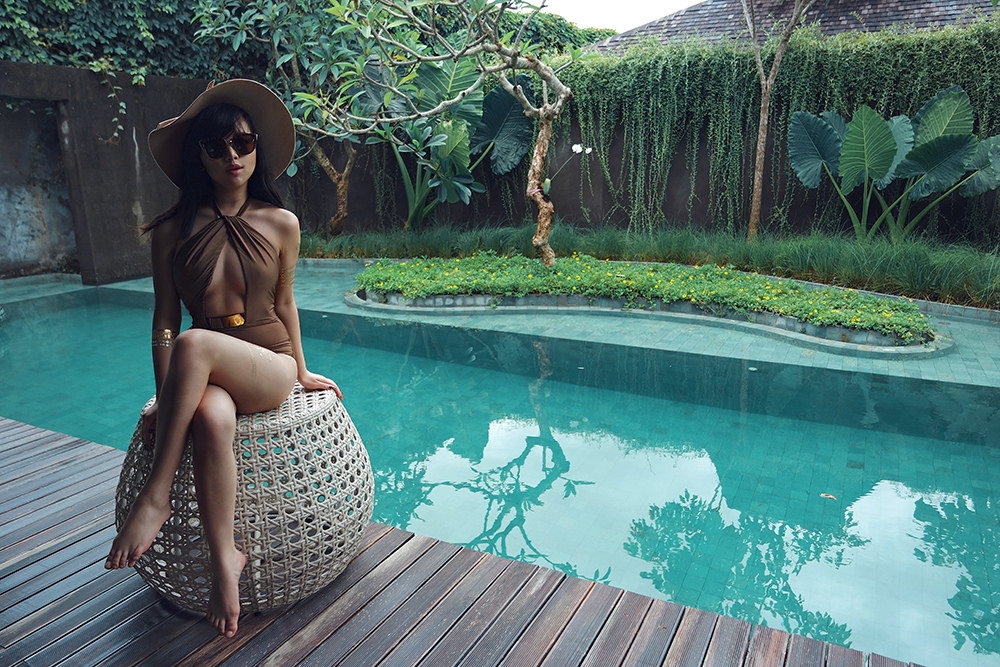 NEXT ITEM
READ COMMENTS -
0 COMMENTS