Brought to you by Nuffnang and Lipault
During a weekend in which I had successfully managed to take my mind off work, Lipault – one of France's leading luggage brands ¬– whisked me away to the sumptuously furnished Crown Metropol Perth, where the city skyline looks infinitely better from the guest rooms.
Needless to say, I brought along my go-to tote, Lipault's Lady Plume Weekend bag, in the most gorgeous duck blue shade, and by a stroke of luck it color coordinated with all my packed outfits.
Of course the first thing I did upon arrival was to check into the room, and check out the world-class pool. Lipault made no rookie error in ensuring my stay was as comfortable as it should be, and most pleasant it certainly was.
For the record, I did watch the sundown situation across Swan River from my deep soaking bathtub, and have come to the conclusion that Western Australia boasts some of the most spectacular sunsets in the world. Surely you can't deny the rich tableau of colors that come with each evening.
And quite naturally too, you can't deny the perfect pair that the Lipault Lady Plume Weekend Bag and Luggage Spinner make. As far as I'm concerned, these two are on point in terms of how versatile and matching they are with personal style, and are undeniably perfect for the globetrotting chic traveller. And because the Lady Plume comes in a range of bright and vibrant colours – Chocolate, Violet, Duck Blue and Orange – you can now seamlessly travel with a dash of panache.
I had packed my fair share of knits, trousers and faux fur goodness in preparation, and yet
Lipault's Lady Plume Weekend bag
remained lightweight. Clearly the carrier's durable, silky nylon fabric is doing its job, and looking luxurious at that too.
My getaway with Lipault was excellently topped off with a classic relaxation massage at Crown's ISIKA spa, where I was booked into an opulent riverside couple's suite with views of the Perth city skyline. Not to say that I paid no attention to the marvelous rubdown, but watching the close of day in its entire indigo tinge glory, made for a truly enchanting sight.

Hervey Bay Scallops with pea, bone marrow and pea tendrils / Cape Grim Beef with parsni, artichoke, mushroom and spätzle
A weekend escape is never complete without a fine meal, and Lipault seemed to read my mind – a Black Truffle Winter Menu at the plush 1907 Restaurant was the perfect way to cap off the day. Infused with the exquisite Manjimup Black Truffles, the degustation was as heartwarming as I expected it to be, and more. A wonderful, wonderful encounter.
The next morning I woke up to the most brilliant sunrise, and by then I had fallen in love with the soothing glow of Perth's first light. It was one of those rare instances in my life where I was so breathlessly in awe that I wanted to hug something, anything – my Lipault bag, maybe.
After that moment passed, and when I had finally gotten over it, I went for the hotel's buffet breakfast and lounged by the pool. On that note, I am usually quite the rockstar at all-you-can-eat affairs, but I was so stuffed from the previous night's plentiful dinner that I, in fact, did not eat all I could. The more you know.
And when it hit me mid afternoon that I had an overflowing inbox of unanswered emails and a brimming to-do list of incomplete drafts, I dragged myself out of Crown Metropol in the most stylish way I could manage – with my head in a daze, and my hands on my Lipault bag posse.
As we're speaking, work mood resumes in full force, but sometimes a break is much needed. Merci, Lipault! The weekend getaway was so worth it.
Here's the best part: to celebrate Lipault's Parisian origins, we want to send you and a friend to Paris! Enter now and snatch up the dream –
Pack Your Plume for Paris
!
PREV. ITEM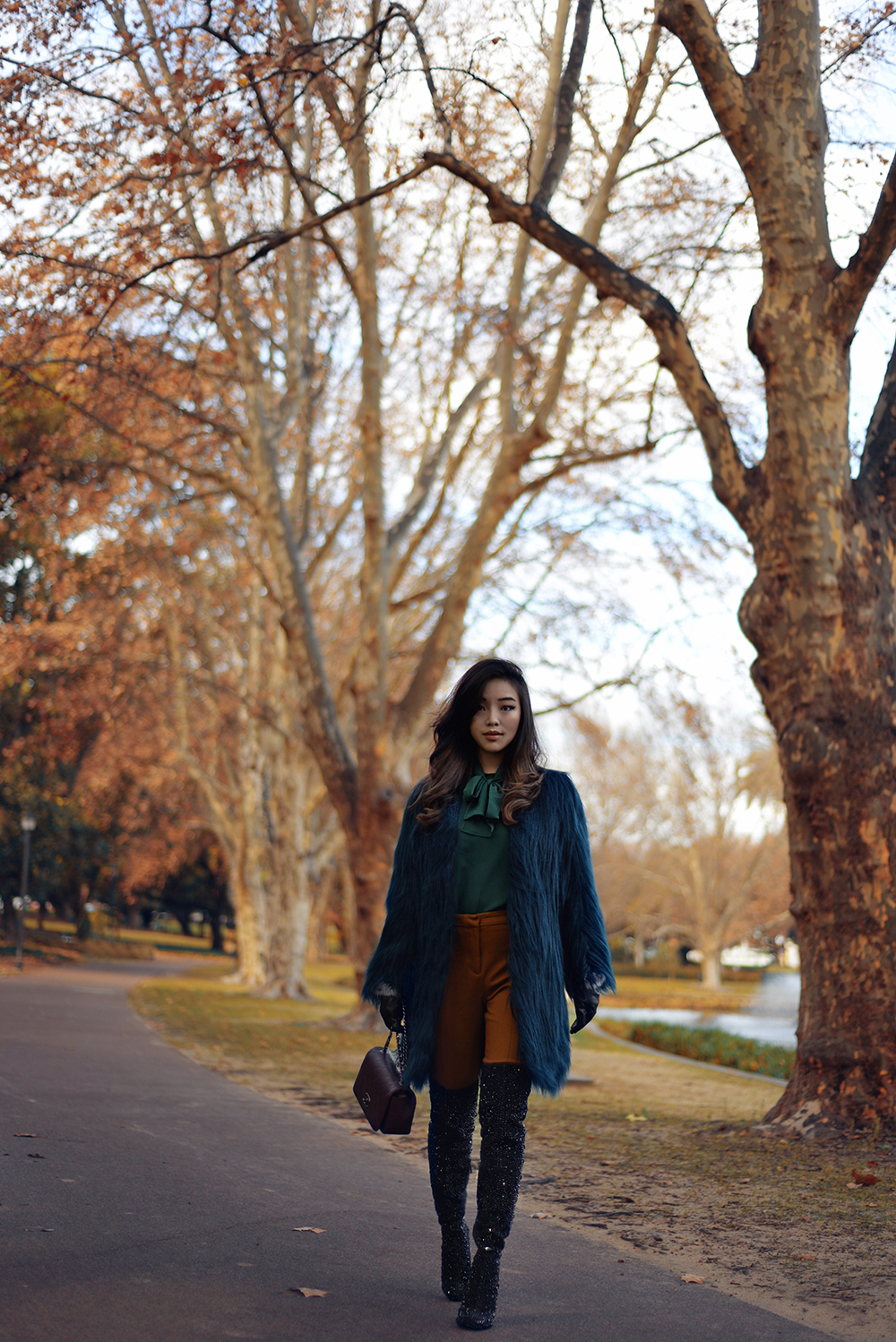 NEXT ITEM
READ COMMENTS -
1 COMMENT