Truly, I stuffed myself silly in
Shanghai
,
Beijing
and
Manila
, and how else to top off an incredible journey of sensory delights than with a stopover at the beautiful
Fairmont Singapore
to explore their 15 distinctive restaurants and bars.
From exquisite signature Japanese offerings at Mikuni, authentic Italian dishes at Prego to traditional Chinese cuisine at Szechuan Court and healthy affairs at Alligator Pear, indulge in pure gastronomic pleasures in the heart of this lion city.
The Anti:dote Tea: Savouries in the top drawer, fruit scones in the middle, and clotted cream, jam and lemon curd in the lowest drawer

Anti:Dote
Level 1, Fairmont Singapore
The very swanky Anti:Dote sits around the lobby area of Fairmont Singapore, and on first impression it strikes one as a modern cocktail bar instead of a space for good food. The verdict is, however, that they do serve wonderfully good food, and I would go back again and again for their delectable Afternoon Tea.
To share, I ordered both the Anti:Dote and Oriental tea set. No regrets.
Piping hot black truffle bao stuffed with braised veal cheek, foie gras, black truffle and caramelised shallots
Here's my favourite part: you'll smell the black truffle bao before it actually comes into sight. Unfortunately, the dish is not included in the Afternoon Tea set, but I would highly recommend for you to try it. You really must.
Appetiser of black truffle scrambled eggs with crispy bread soldiers
The truffle cream found atop this egg dish is honestly fantastic, and I had liked this more than I thought I would at first glance. The rich intensity and consistency surprisingly played well together, and did mix quite delightfully with the scrambled bits.
Anti:Dote tea set of food drawers / Oriental tea set with dim sum for appetiser
Although the tea set may have appeared tiny initially, we were absolutely glutted by the time we moved on to dessert. But we finished them all – from the lovely strawberry gateau and chocolate dipped strawberries to the earl grey eclair and ginger scones – everything was perfectly delicious and that is no lie!
Mikuni
Level 3, Fairmont Singapore
Japanese is undoubtedly one of my favourite food cuisines and Fairmont's Mikuni offers a culinary tour through exquisite creations from its three stunning Teppanyaki, Sushi and Robatayaki live stations, each helmed by a master chef, that highlights the most premium of seasonal Japanese produce. Be delighted with Mikuni's multi-sensory dining experience complemented with signature creations by Executive Chef Moon's novel and exciting modern kaiseki dishes that seamlessly blend modern and century-old Japanese culinary techniques with a dash of theatrical humour.
Don't forget the world-renowned JAAN and Equinox restaurants, and one of the best bars of the world, New Asia – all situated at Fairmont Singapore. If you decide to venture out, however, rest assured there are plenty of super dining options too.
Afternoon tea at Arteastiq / Crab pasta at Au Petit Salut
For sipping on tea and munching on canapés, I mainly love Antoinette, Arteastiq, Museo, Pantler, PS Cafe and TWG. In particular, Antoinette's Brittany savoury crepe is a pleasant order that comes with a pot of seafood delight of scallops, prawns and mussels sautéed with white wine and cream, perfumed with aromatics.
For French, JAAN really needs no introduction. It is the ultimate blowout French meal and Chef Kirk Westaway has truly perfected gastronomic platings with seasonal produce like root vegetables and fancy meats. Other noteworthy French spots include Au Petit Salut, L'Atelier de Joel Robuchon, Restaurant Andre, Gunther's Modern French Cuisine, Les Amis and L'Entrecote.
Brittany savoury crepe at Antoinette / Red velvet cake at The Fabulous Baker Boy
For pastries and cakes, I frequent Henri Charpentier, Lady M, Lynn's Cakes and Coffee, Cake Spade, Mad About Sucre, The Fabulous Baker Boy and L'Atelier Tiramisu.
For Japanese eats, my favourites would be Aoki, Tatsuya, Waku Ghin, Fat Cow, Ki-Sho, Chikuwa-Tei, Sun with Moon, Ippudo, Shimbashi Soba, Rakuichi, Izy and Teppei.
For mean Italian meals, check out Otto Ristorante, Osteria Mozza, Oso Ristorante, Ristorante Da Valentino, Pasta Brava, Alkaff Mansion, La Strada, Etna and Forlino.
Chocolate Fondant
caramel core, banana and rum ice cream at The White Rabbit
For European cuisine, make your way to The White Rabbit, Table At 7, NOX Dine In The Dark, Level 33, Tippling Club, Stellar at 1-Altitude, Iggy's, and The Disgruntled Chef.
For steak lovers, pay a visit to
CUT by Wolfgang Puck
,
Bedrock Bar and Grill
,
The Prime Society,
Morton's Steakhouse
,
Lawry's The Prime Rib
,
SKIRT at W hotel
,
Luke's Chophouse & Oyster Bar
,
The Royal Mail
and
Wooloomooloo Steakhouse
.
Local and Asian food wise, do try the eight-flavoured rainbow soup dumplings at Paradise Dynasty, the peking duck at Imperial Treasure Super Peking Duck, bak kwa at Bee Cheng Hiang, cereal prawns and chilli crab at Jumbo Seafood or Roland, chicken rice at Tian Tian or Boon Tong Kee, and the kaya toast and soft boiled eggs at Ya Kun or Killiney.
Embarking on a gastronomic journey will sometimes tire you out, so make sure to unwind at the
Willow Stream Spa
. The prestigious Fairmont Singapore is truly excellent for those who value an outstanding combination of unparalleled luxury, service and convenience. As I mentioned previously, it is certainly one of those hotels you return to time after time.
I hope you enjoy my humble food recommendations, they are simply based on what I've tried and loved so far. Singapore is an exceptional hub of eating and shopping after all, and with new cafes and restaurants constantly popping up all over the island, it's definitely hard to keep track.
Do share! Where are some of your favourite eats?
P.S. Follow my #FairmontInStyle adventure on Instagram, Facebook and Twitter!

PREV. ITEM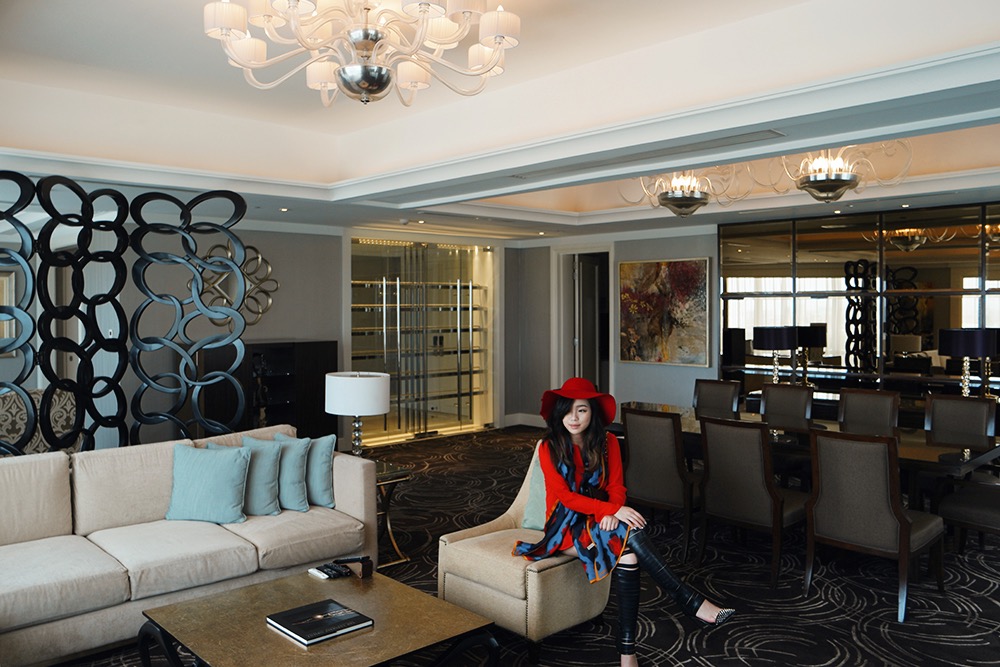 NEXT ITEM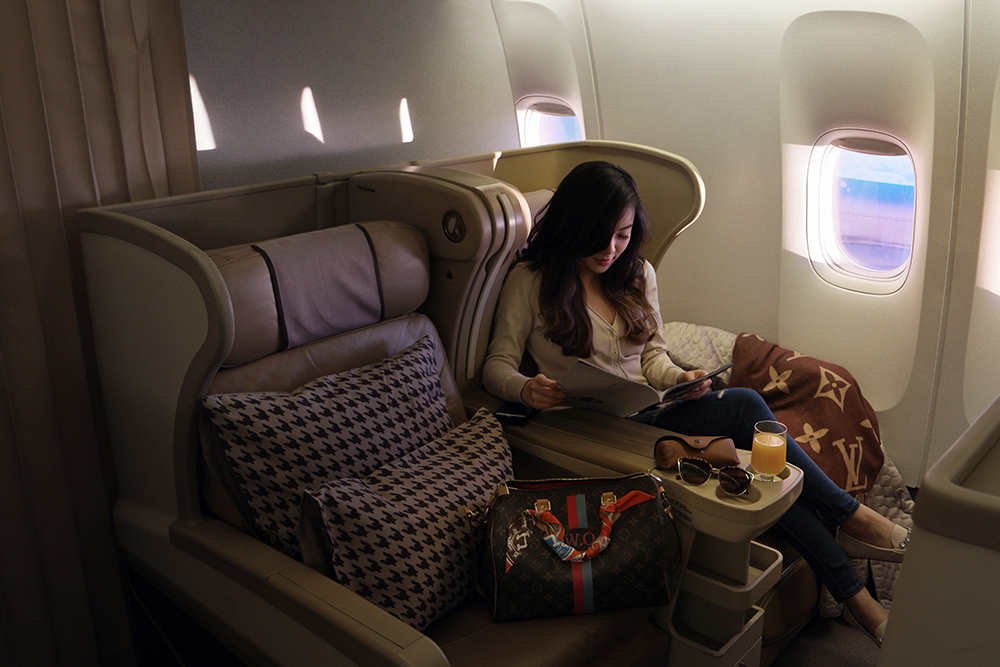 READ COMMENTS -
0 COMMENTS