Arguably in today's modern world, the ubiquitous smartphone has become our go-to time-teller, and the omnipresence of synchronised, digital devices suggests that the wristwatch is no longer a necessity. I still find, however, that the modern ticker hits the mark for a tasteful and elegant effect in any outfit, and that no level of technically important electronic watch will ever come close. Perhaps then, the appeal of a wristwatch may now lie more in it being a statement accessory than an essential time tool. Simply put, we wear fine mechanical watches because we have an appreciation for things handmade and precise.
My relationship with watches was first fuelled by a self-winding timepiece boasting a silver and gold bracelet, one gifted by my parents for my eighteenth birthday. To tell you the truth I had thought nothing of it, until my brother discovered the riveting world of horology and shared his knowledge and experiences with me.
So then, my love affair with timepieces can be considered very sacred. After all as you age, time becomes a precious thing. And Nicole Kidman, who represents the Omega Ladymatic line, agrees, "you can't buy it, you can't get it back, and how you spend it becomes the most important thing."
In like manner, Omega recognises the importance of time, and a visit to their prestigious boutique entails the team and I laughing over high tea and superb champagne, walking through the brand's rich history, and trying on a variety of options in pursuit of the right one.
The aptly titled Ladymatic Luxury Edition watches are exquisite expressions of fashionable watchmaking. As seen above, the Ladymatic "Luxury Dial" in 18K red or yellow gold features an imaginatively designed dial with mother-of-pearl marquetry and diamonds. The result is enchanting, and surely it continues to define feminine grace and elegance in another era.
If you invest wisely and style it right, a timepiece can look right at any given time. One of my favourite accessories to incorporate into an outfit is well, a watch, and punctuating a full white on white ensemble with a 184 full-cut diamond-paved bezel ticker will surely take you from dawn to dusk. Best appreciated at face value, the traditional evening watch is now timely for daytime, and remains just as brilliant and lustrous come night.
On another note, it was most fascinating for me to learn that Omega created pieces of jewellery with a watch hidden inside because it was once considered rude for women to look at their watches.
My escapades with a timepiece are some of the best escapades I've ever had. Truly, when your watch is as grand as the backdrop, it's hard to forget the moments that gave you so much to remember.
Straight out of a fairytale, the opulent, Bavarian-style castle hotel sits majestically atop a mountain and overlooks the luminous Yellow Sea – and is every bit as stunning as the 18K yellow gold Omega timepieces.
This 18K yellow gold model is my inseparable friend, for it drips gold from the case to the bracelet, to the polished alpha-shaped hands, as well as 11 indexes, which are all stunningly set with diamonds. Over and above, the bezel, also paved with snow-set diamonds, radiates around a white pearled, mother-of-pearl dial, and within the polished crown sits an extra "Brilliant OMEGA cut" diamond.
It is a watch that implies you have classic taste, a sense of timelessness and a keen eye for detail.
Sure, the Omega Ladymatic collection of watches might just encourage you to dress up more often, and that can only be a good thing.
Another favourite of mine, this model also boasts a white mother-of-pearl dial with a diamond-paved bezel, and uniquely features 18K Sedna gold employed to create both the case and waved links of the leather strap. Inspired by the curves of a woman's body and flowing hair in the breeze, the watch designers chose waves as a primary motif, artfully echoing the pattern from the dial design to the sides of the case and even the diamonds on the bezel.
Omega is among a number of prestige brands that encourage women to seek quality and craftsmanship of mechanical movements over the past decade. Truly, at the heart of the Ladymatic's soul is its certified chronometer movement, highly commended for reliability and accuracy, and backed by a four-year warranty.
Certainly, timepieces are accessories, statements of style and personality, an anachronistic nod to classic qualities. The feminine interpretation of mechanical watches have now open a fine watchmaking world to women who have become fine connoisseurs.
The Omega Ladymatic is the acquisition of craftsmanship, of the essence of beauty married to the mechanical expertise.
You'll see why the Ladymatic is so highly regarded. With you, it travels and flies, graces events and openings, wine and dines, but above all it stays close to your heart, constructing that connection you have with the watchmaker who assembled and adjusted it, and perpetually building on the human interaction required in its winding and setting.
Taking luxe to the next level is the Ladymatic Pearls and Diamonds model, distinguished by a bracelet unlike any other and a seemingly random array of snow-set diamonds. The watch's mesmerising blend of extraordinary design and truly innovative watchmaking is crafted for the woman who cares as much about the technology in her timepiece as she does its appearance.
Its exquisite dial is visible through a scratch-resistant sapphire crystal, and its diamond-paved bezel is mounted on an 18K Sedna gold case. Most of all, the timepiece highlights a spectacular jewellery bracelet with white Akoya pearls, 18K Sedna gold pearls and 312 full-cut diamonds.
The adorned watch is fascinating to observe, desirable to own and altogether elegant in its entirety.
Another classic example of fine watchmaking combined with exquisite design is this seductive and dark Ladymatic. Its stainless steel case is enhanced by wave links, connecting it to a brown leather strap, while the polished alpha-shaped hands have been crafted with white gold, along with 11 indexes that are set with diamonds. To note, the stunning dial is an enthralling addition to the many attributes of this timepiece: it is crafted from luminescent black Tahiti mother-of-pearl, and intense and shimmering it most definitely is.
So let's be clear: The revamped Omega Ladymatic is made for the 21st century woman, and is more classic and timeless than ever.
I'm big on pearls and diamonds. Which is your favourite?
PREV. ITEM
NEXT ITEM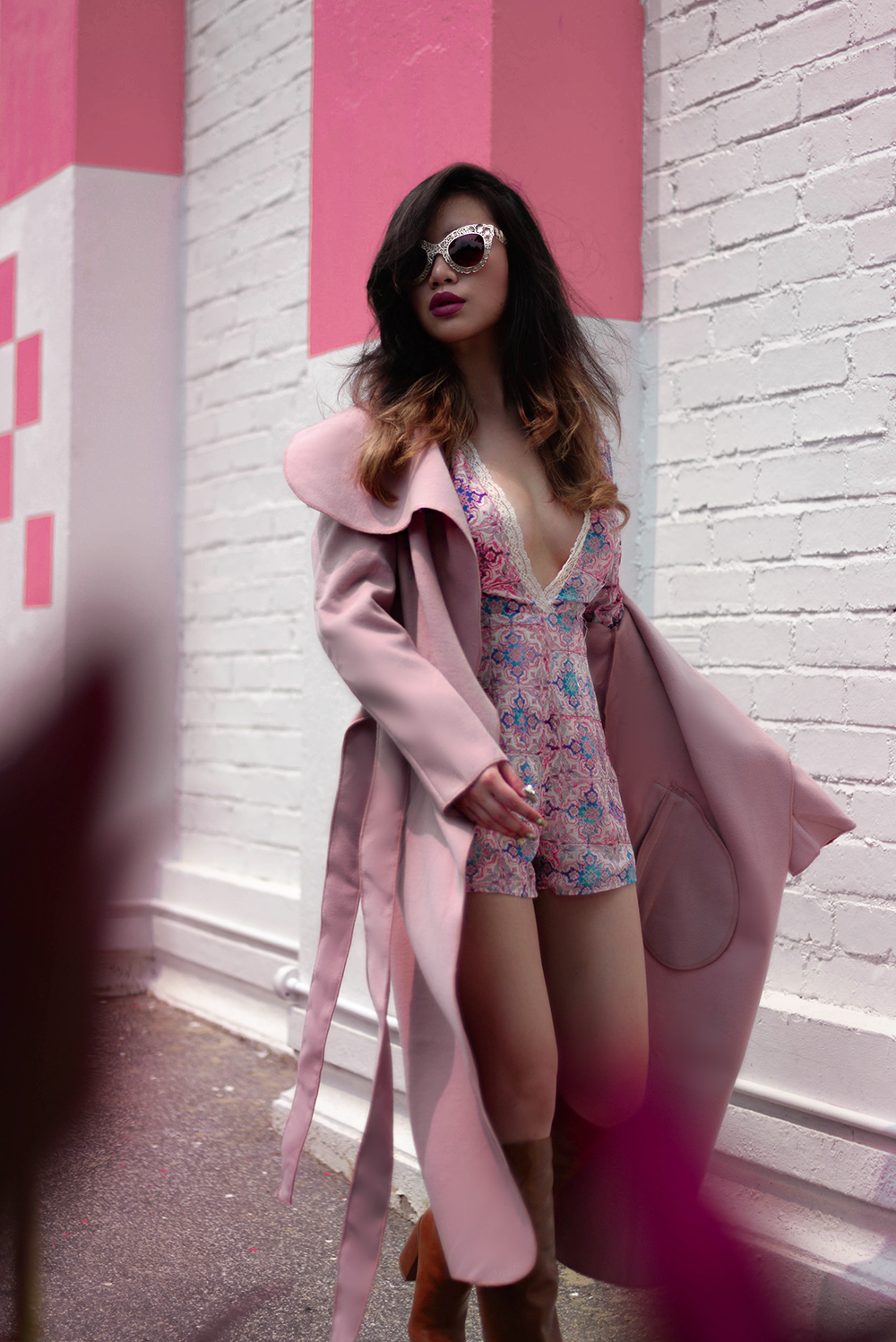 READ COMMENTS -
0 COMMENTS