Imagine what it'd be like to carry a piece of history upon your arms. Undeniably, there are only so many design labels that have a craft story dating back to the 18th century. Borbonese is one of them; with a cultural heritage hailing from Turin, Italy, in 1902, the jewellery and accessory line catered to the bourgeoisie and intelligentsia. You could say it was the go-to boutique for ladies of upper class in society.
So for the upcoming season, Borbonese has reinvented and amped up its iconic Luna bag designed in the late 1970s into an exclusive piece, marking the brand's centenary. And with good reason too – the Luna bag's distinctive shape drew much love from the fashion industry, with its unstructured style, sartorial stitching and lightness.
I had the pleasure of viewing the gorgeous collection at Borbonese's book launch in Singapore. And in that intimate session, Borbonese's Marketing and Communications Manager, Michela Zavka, shared about the brand's rich history and identity. It was at the preview of its limited edition Spring Summer 2016 Luna Bag collection that I got to gawk at an amazing array of arm candies, and also struggled to convince myself I didn't need to own all of them.
What you notice first is how the eclectic and inventive colour schemes redefined the classic Borbonese moon bag design. Utilizing the finest handcraftsmanship and top-of-the-range materials, the brand's close attention to detail is evident from its delicate hand-application of golden micro-sequin, studs and rhinestones onto the array of fabrics. All these featured designs are highly exclusive, and only one piece per design will be made available in Singapore next season.
Borbonese's mark of distinction is the O.P. or Occhio di Pernice (partridge eye) print, the result of a brushing technique on the lamb's leather that naturally arises a delicate motif, and is the iconic texture given to many of its collections. Needless to say, I chose to style its classic O.P. suede bag in warmer pecan browns paired with matching textures in a much darker hue for my day out. The bag is, after all, a statement piece that wouldn't need to compete for attention, and is also one that wouldn't ever let you down. Take it from me: the versatile piece can be slung casually, hand carried or hooked at the crook, making it just the perfect bag to leave the house in whatever season.
Borbonese is available at Robinsons @ The Heeren, Takashimaya department store, and Julie Nicole @ Capitol Piazza.
PREV. ITEM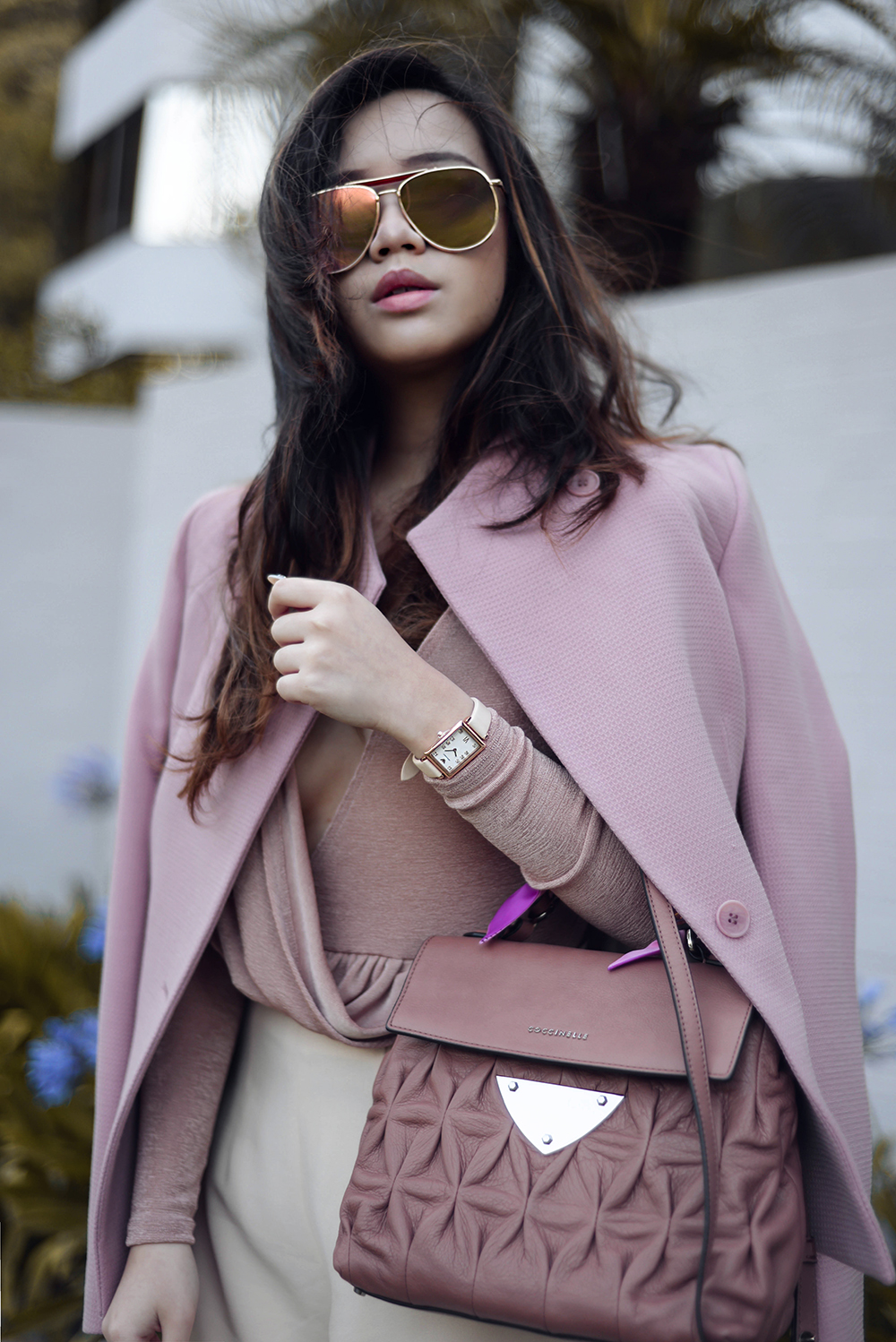 NEXT ITEM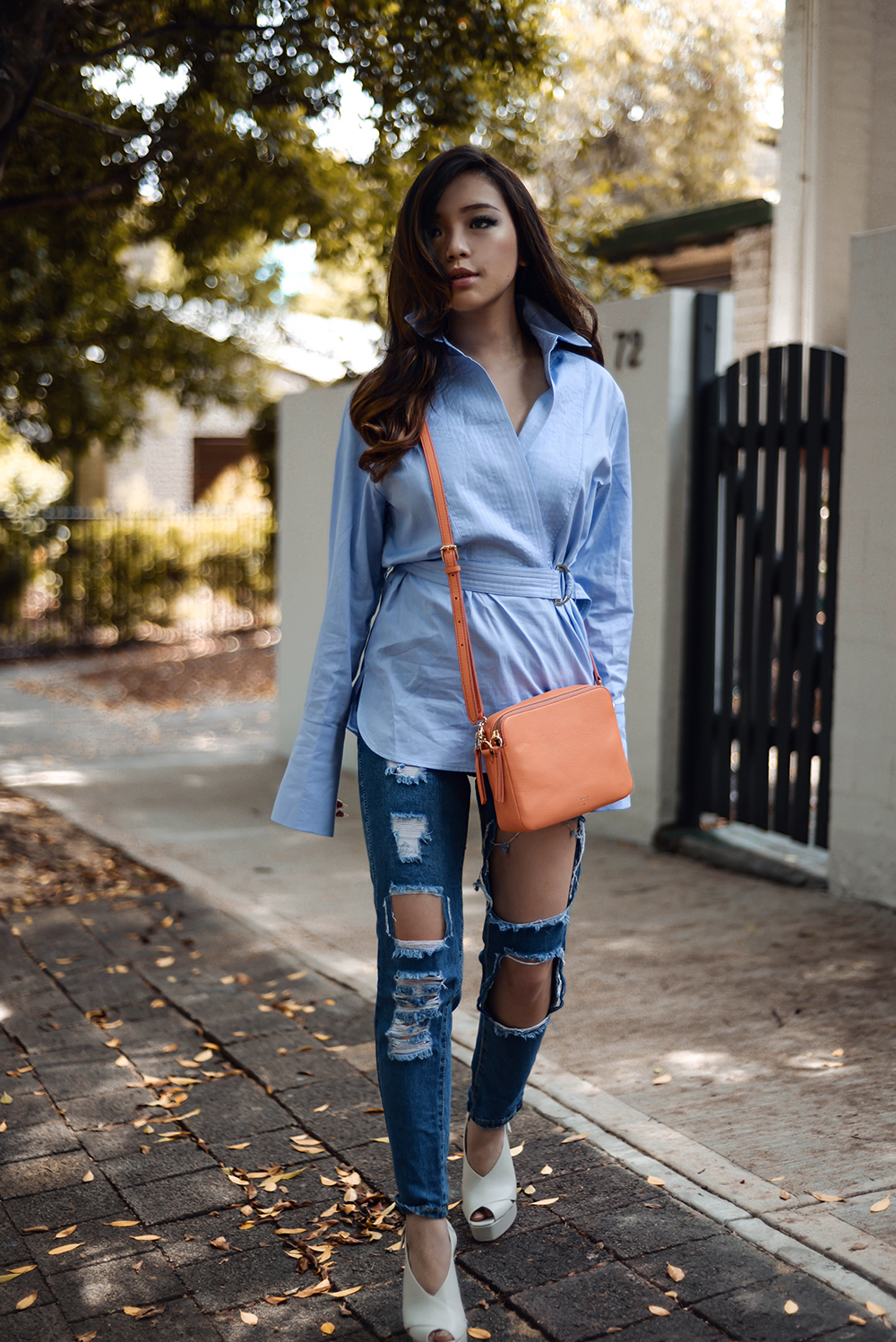 READ COMMENTS -
0 COMMENTS