When you find a contemporary watch that combines both classic British aesthetic and Swedish minimalistic design, you know you've hit gold. Or rose gold, for that matter. Established in Stockholm and London, Larsson & Jennings is an Anglo-Swedish label creating unisex watches that modernise classic style and take design inspiration from their Swedish and British roots.That is, they exist at the joining of the two; where Stockholm meets London, where classic meets contemporary and where minimalism reigns.
Larsson & Jennings chain metal 40MM watch in rose gold
And so it goes without saying that my favourite may just be their rose gold collection. I mean, how highly covetable is this, this and this? It's much softer than yellow gold and makes more of a statement as compared to silver, so treat the blushed metal like a neutral and you'll be surprised by how well it goes with everything.
As you've all noticed, or not, I've been over-wearing white lately and even though what probably comes to mind is an array of crisp and polished attire, it's really not. I've instead opted for weekend appropriate pieces, like a cap, cardigan and some distressed jeans, because of all the intense errand-running I've had to do before taking off to my next destination.
What truly adds high shine impact and really takes the look to the next level though, are my glossy nail boots and the brilliant rose gold accessories, wouldn't you agree?
Larsson & Jennings chain metal 40MM watch in rose gold
Whether allowing the ticker to contrast and stand out in an all-white ensemble, or simply letting it complement delicate textures and denim blues, you can't deny the timeless elegance it lends to any outfit.
Finally, at a respectable 40mm, the large-faced watch fits most wrists and still remains svelte. Your basic principle should be that if the lugs overhang the side of your wrist, the watch isn't suitable.
So before you sniff out every rose gold watch ever existed to see if they fit, do realise I've made it real easy for you: here's
 one
to tick off your wish-list.
PREV. ITEM
NEXT ITEM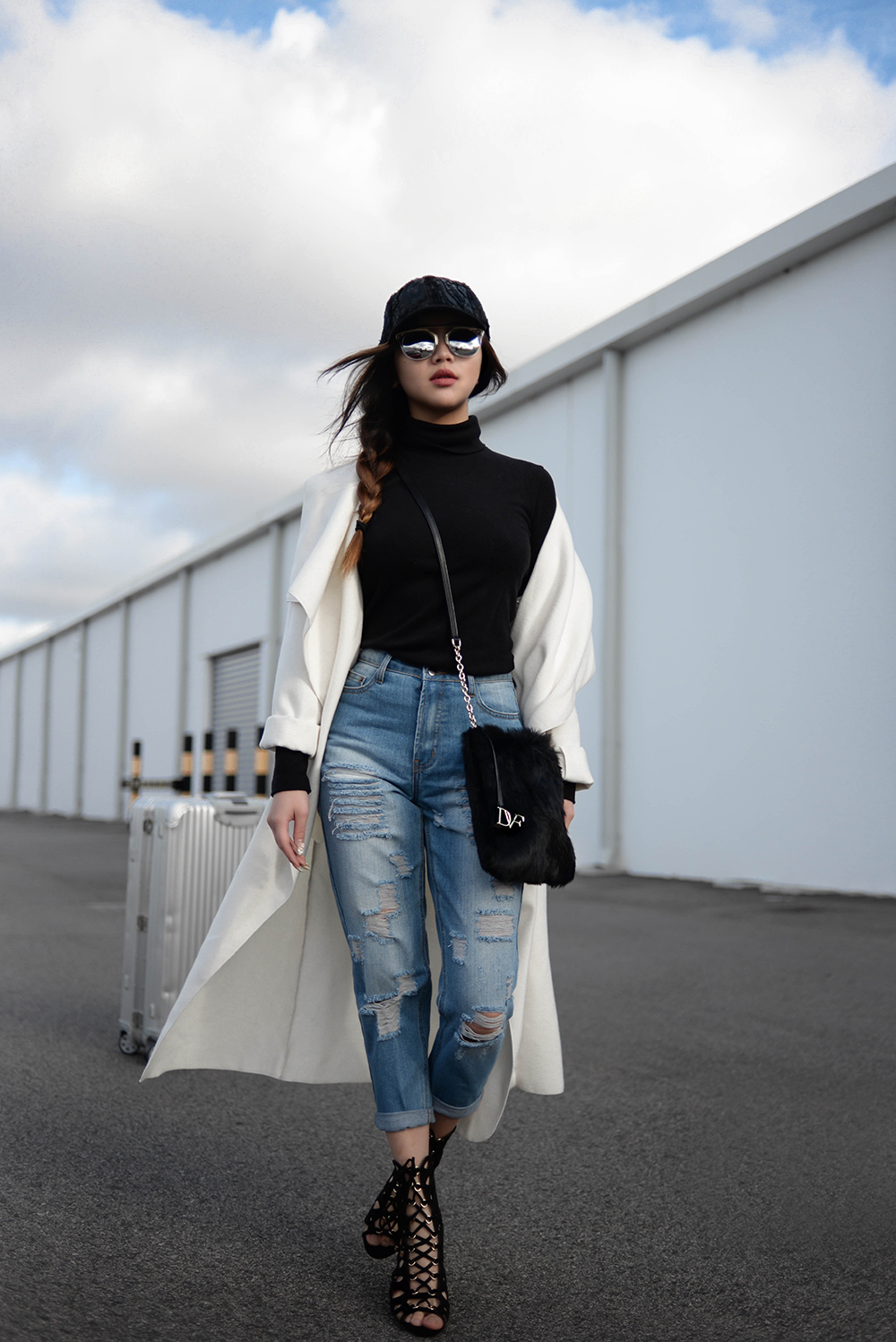 READ COMMENTS -
0 COMMENTS