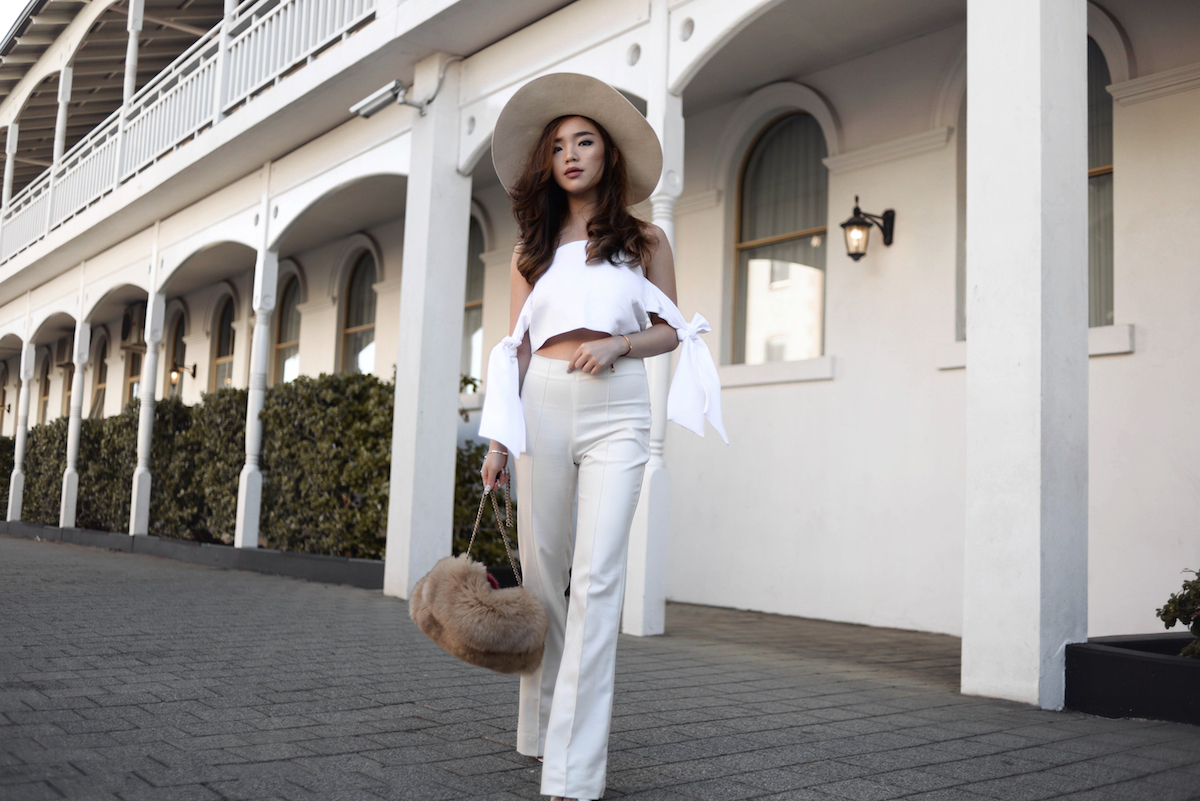 In collaboration with Monica Vinader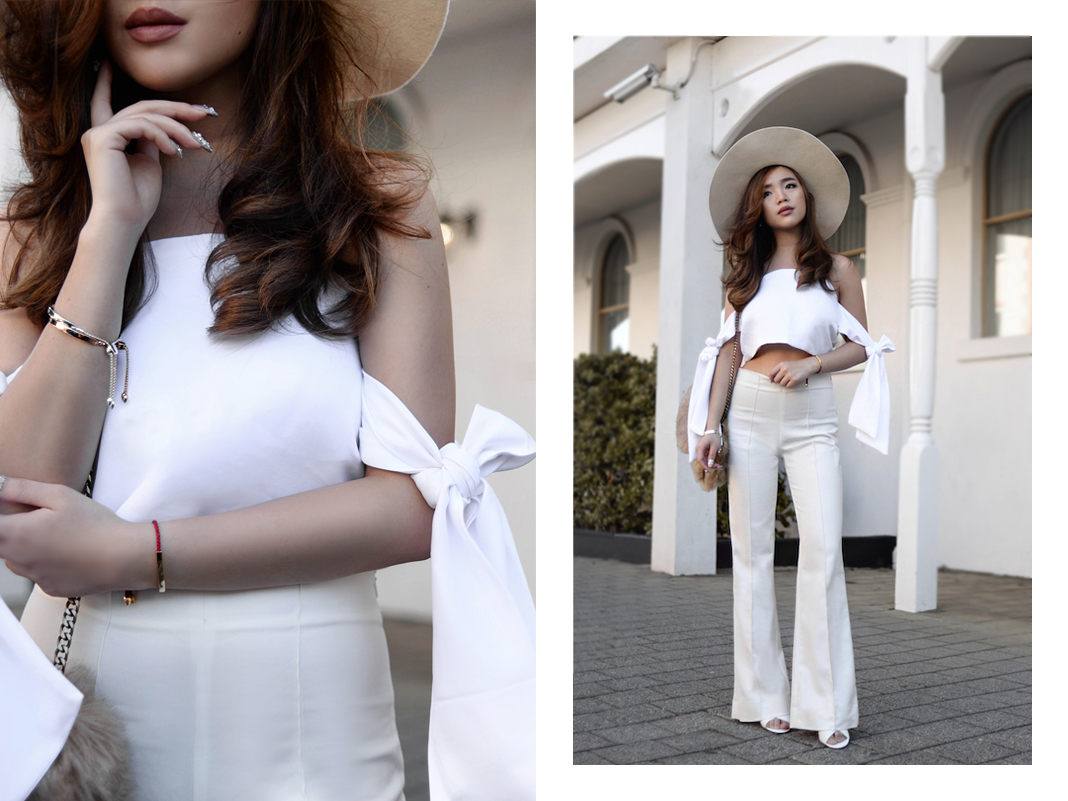 Monica Vinader
personalised Fiji chain friendship bracelets in rose gold and silver, and linear friendship petite bracelet in exclusive red metallica / Eight Slate
valentine bow tie crop top in white
/ Wide brim hat in white – similar
here
and
here
 / High waist flared trousers in white – similar
here
and
here
 / Faux fur bag – similar
here
and
here
Just like that, I'm back in Perth after a whirlwind of a trip. It seemed like a good idea at the time that both Taipei and Singapore were jam-packed with meeting after meeting, but surely two weeks running low on sleep is beyond what I would call fun. Nevertheless, it was a productive run and I finally got around to ticking things off my to-do's and seeing my favourite bunch of people. All is good, and life goes on.
Today, I took it easy with an ensemble of all-white, bow ties and some simple chain bracelets. Easy, breezy and so apt for sitting on the beach watching the sun set into a sea of soft pinks and blues (after strolling past a handful of cafes and deciding I wasn't that hungry yet anyway). If you're up to date on
Instagram
, you'll notice I've been over-wearing these chain bracelets from 
Monica Vinader
 just because they are seriously that simple to put on.
To say they go well with everything is almost an understatement in itself, and not to mention the personalised engraving that makes it truly unique. On my rosegold, I confess to being 'Greatly Blessed, Deeply Loved', and on the silver, you probably already predicted that I penned my initials. Or something.
What's your favourite quote?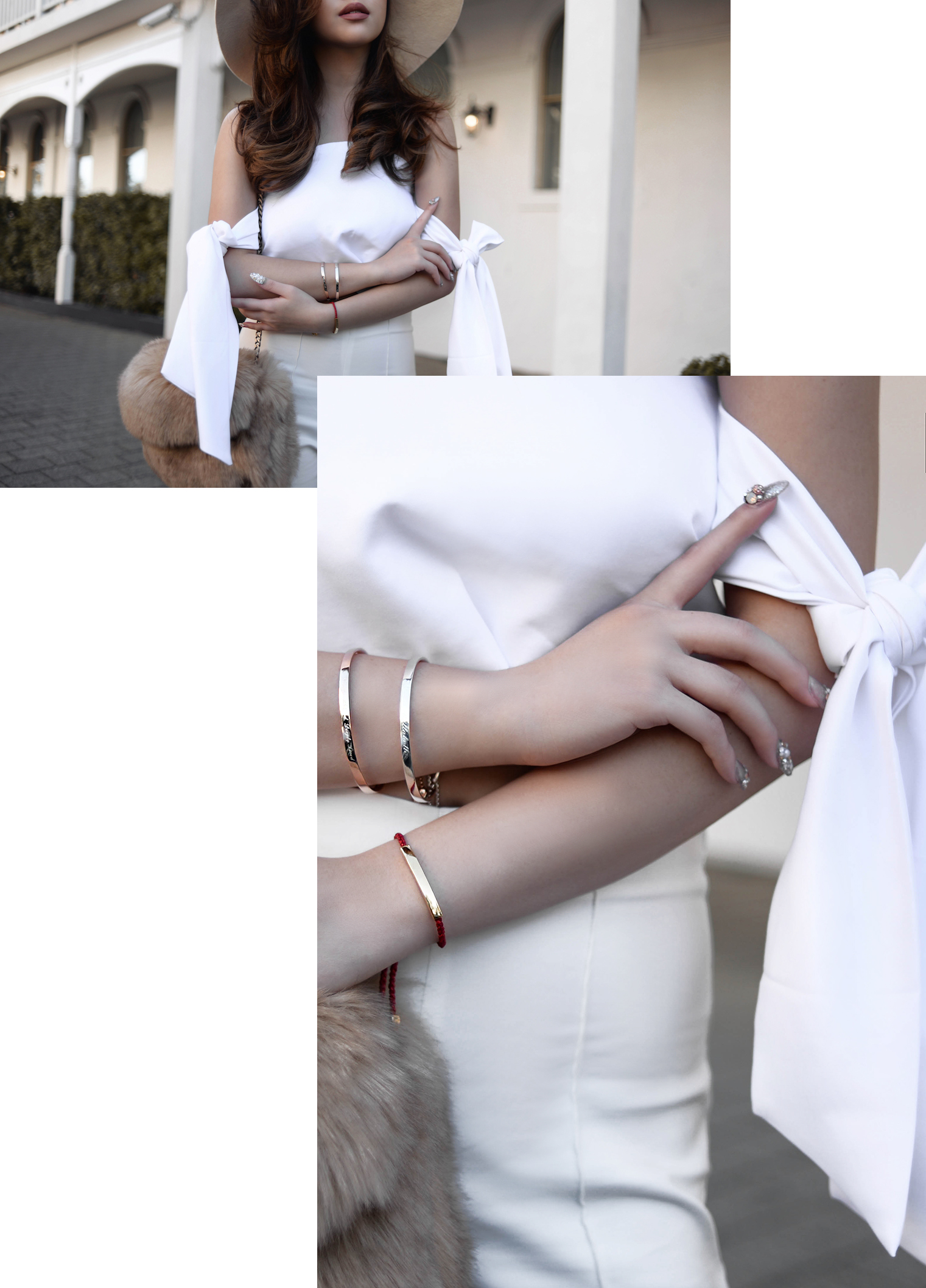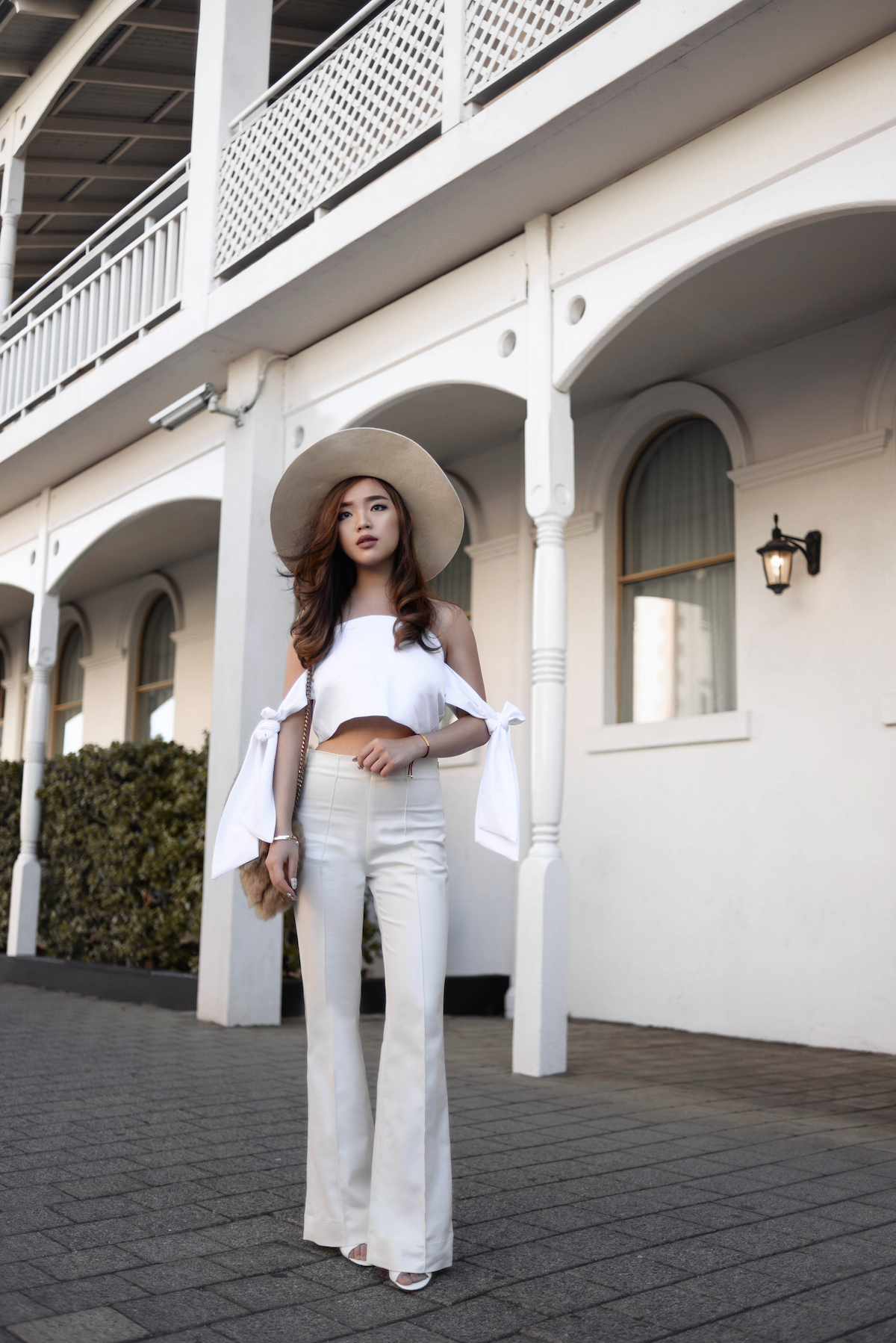 PREV. ITEM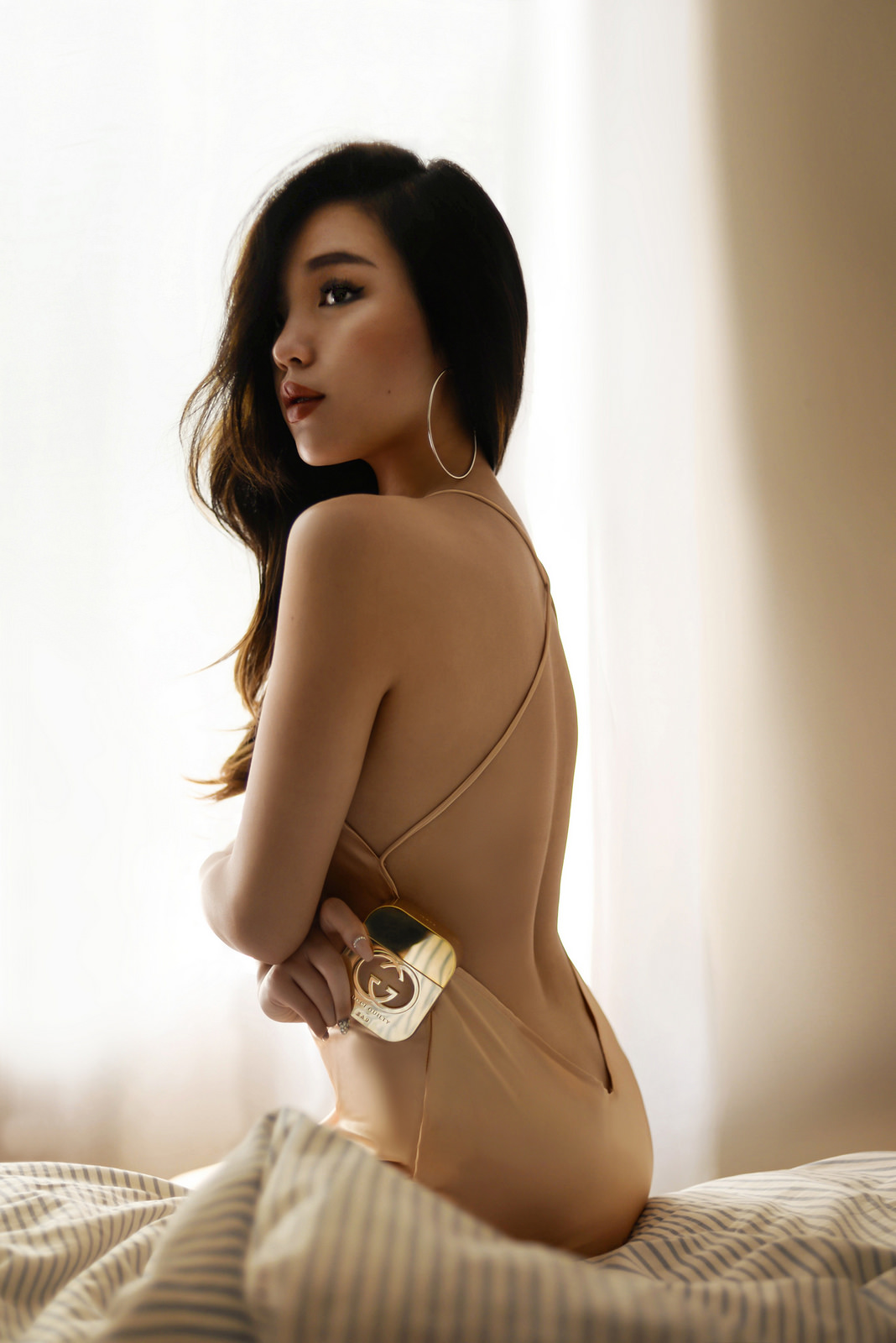 NEXT ITEM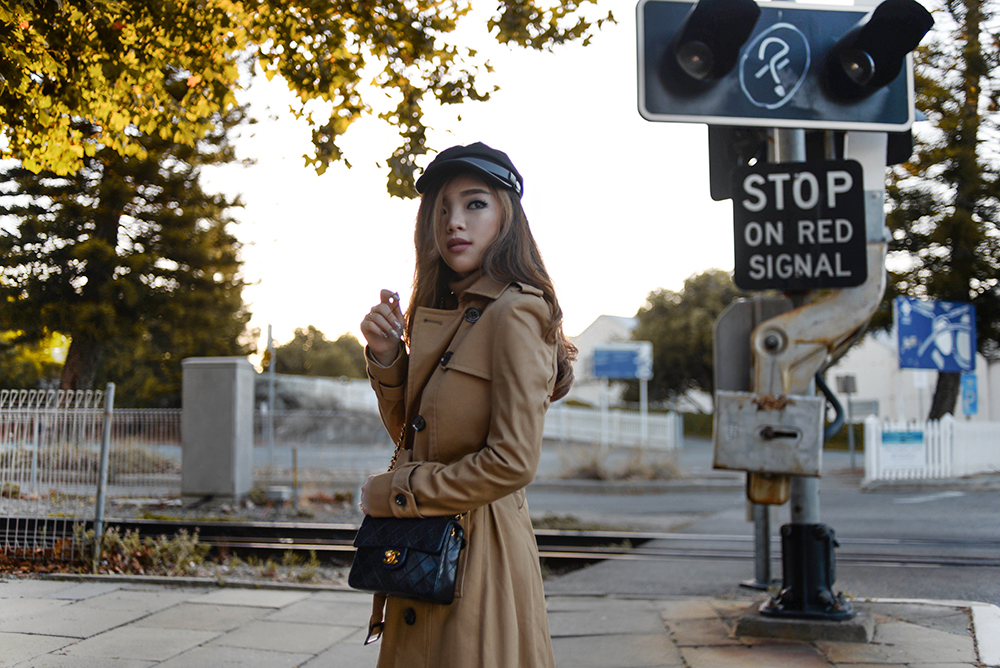 READ COMMENTS -
1 COMMENT