Wearing – Newsboy cap – similar here and here, Camel turtleneck top – similar here and here,  Trench coat – similar here and here, Distressed denim boyfriend jeans – similar here and here, Charles & Keith two-tone pointed flats, Chanel quilted mini chain bag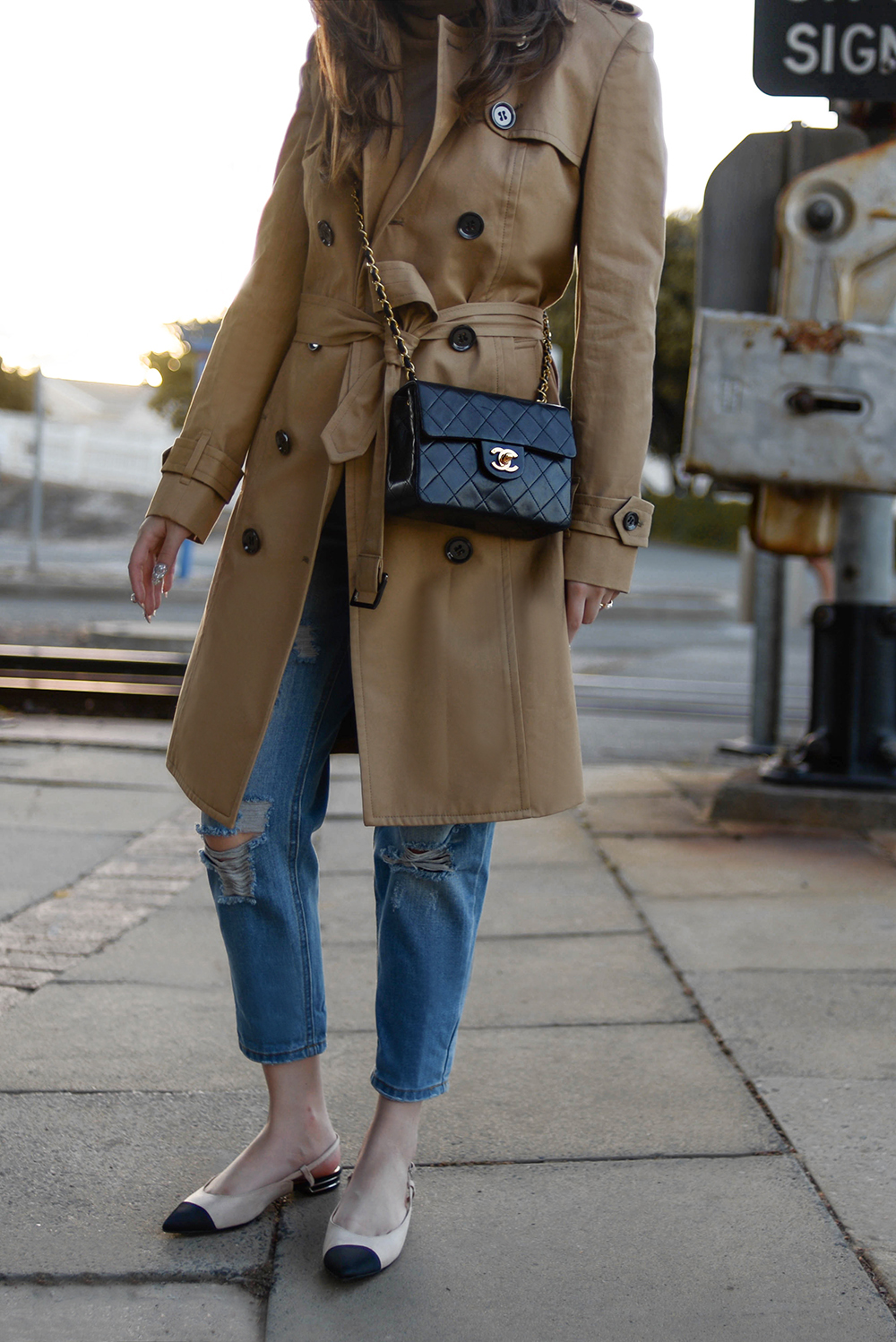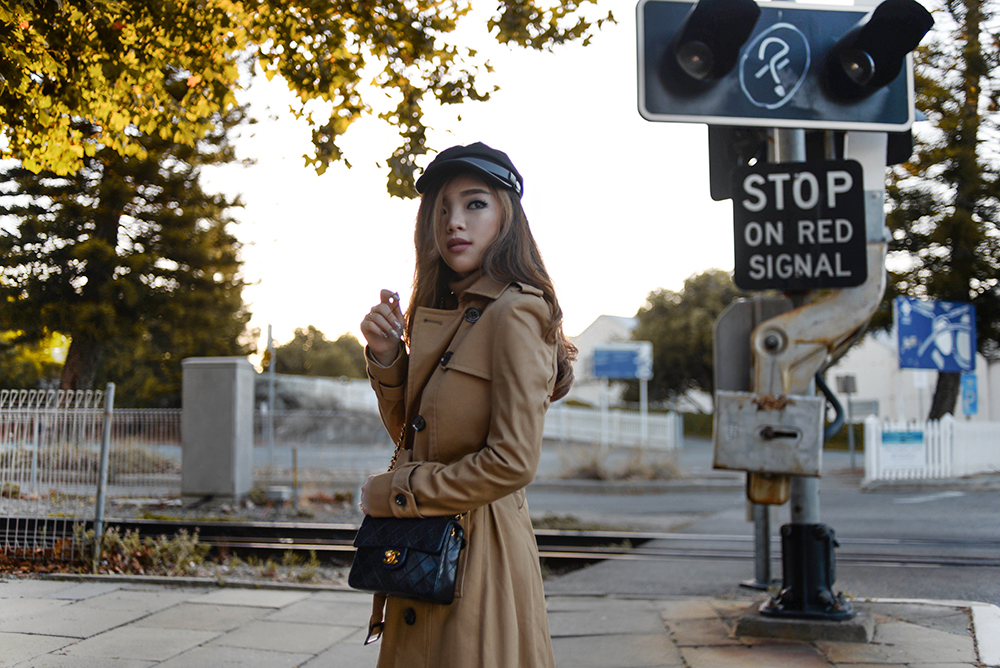 I am a classified denim junkie. Certainly, nothing reflects off-duty style like the abundance of frayed and faded blues – whether the world's supermodels are stepping off a yacht or running errands in the city, the key is to always look effortless in denim. It is almost impossible to hark back to a time before street style as we know it now, and the simple treat of seeing models caught undone stems from the theory that their personal sartorial choices reflect inner selves the public rarely sees. Case in point: models prefer comfort to couture – a look highly coveted and an aesthetic well-documented – so it is evident that the DNA of great off-duty street style is all in the jeans.
For one, I love pairing beyond battered blues with neutrals like camel or grey. The combination is a surefire way to look relaxed and yet put together at once, and I find that if you leave certain elements undone (i.e. simply leaving a lace up top untied, or tying a coat at the waist), it can give the ensemble what the French may call a certain je ne sais quoi.
Lack of Color montana mirage wide brim fedora hat / Waterfall wrap trench coat – similar here and here / Missguided grey lace-up ribbed knit sweater – similar here and here / One Teaspoon distressed denim shorts – similar here and here / Patent leather boots with perspex heel – similar here and here
The cool, carefree credentials of denim jeans will always reign supreme when it comes to casual days off. So whether you have a textured knit peeking out over, or a roll-neck top tucked into and under a jacket, denim can be juxtaposed with an endless array of separates sure to whet your appetite.
PREV. ITEM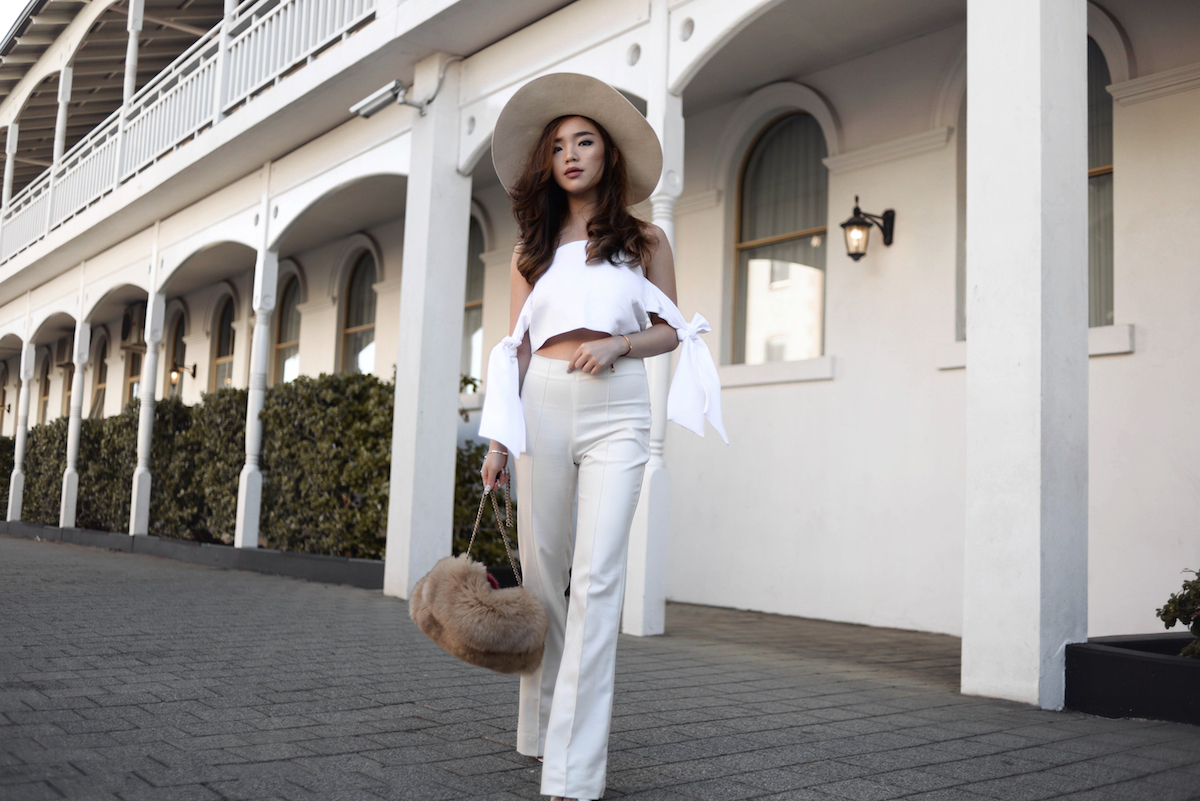 NEXT ITEM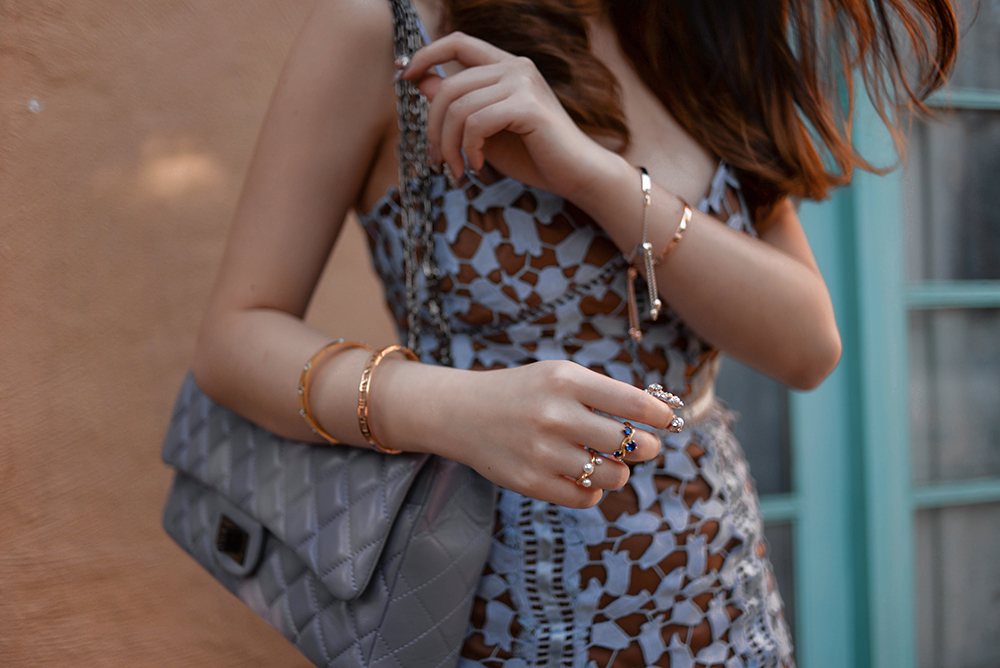 READ COMMENTS -
0 COMMENTS