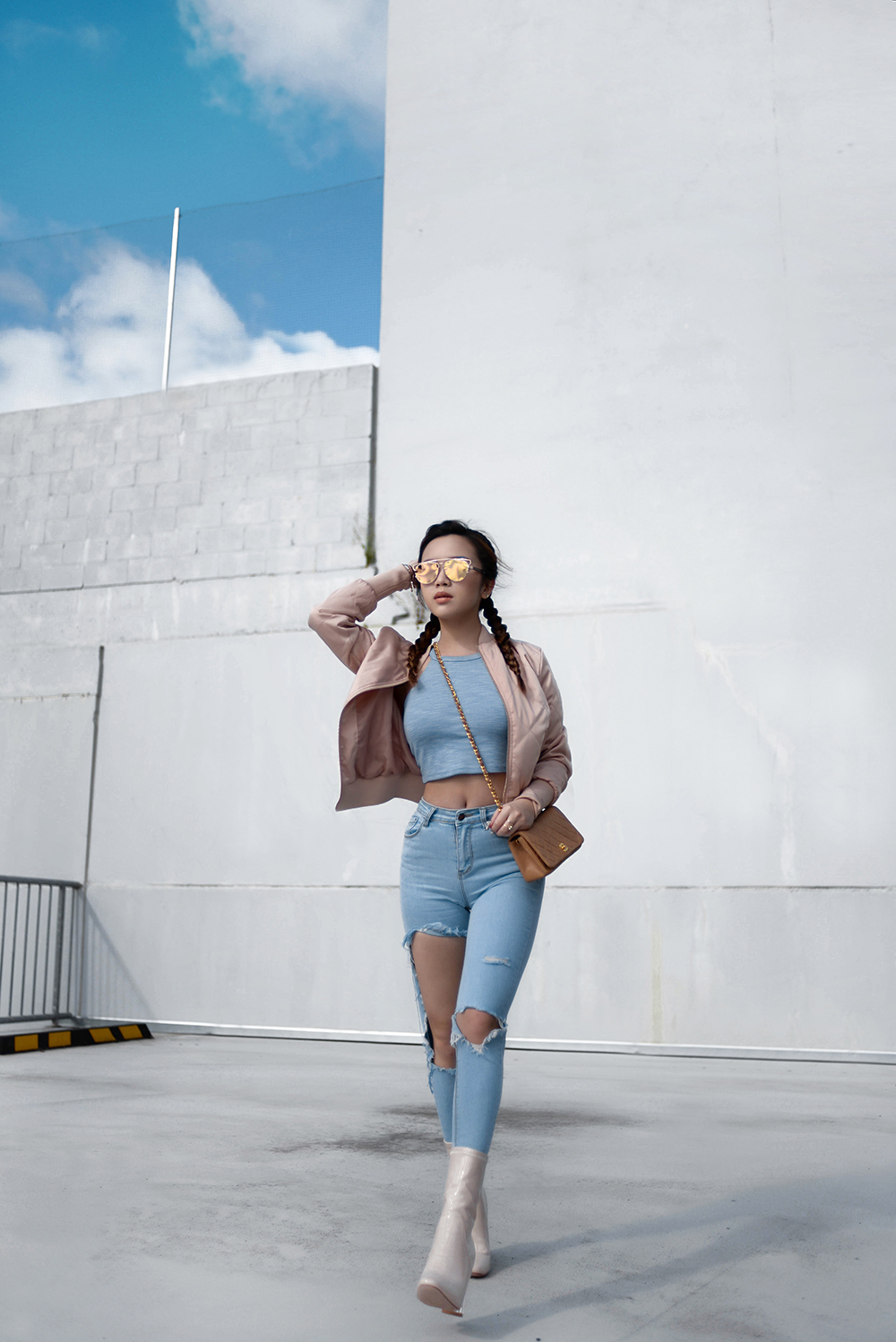 In collaboration with Reebonz
As a new season bids a fresh start, so should our wardrobes. Surely by now we've all spotted hints of spring/ summer trends from different parts of the world, whether through the lens of your favourite street style photographer or from the many trend report snippets off a fashion bible's social media, we know that the runways from New York to London and Milan to Paris brought something distinct to each and everyone of us.
Think mega-ruffles, swingy fringe and a blown out 90's revival. No doubt the key highlights were major, but the few denominators that resonated with me most were lightweight denim fit for the warm weather, off-the-shoulder necklines that have been amped up to look sexier and slinky slips that were once confined to just bedrooms.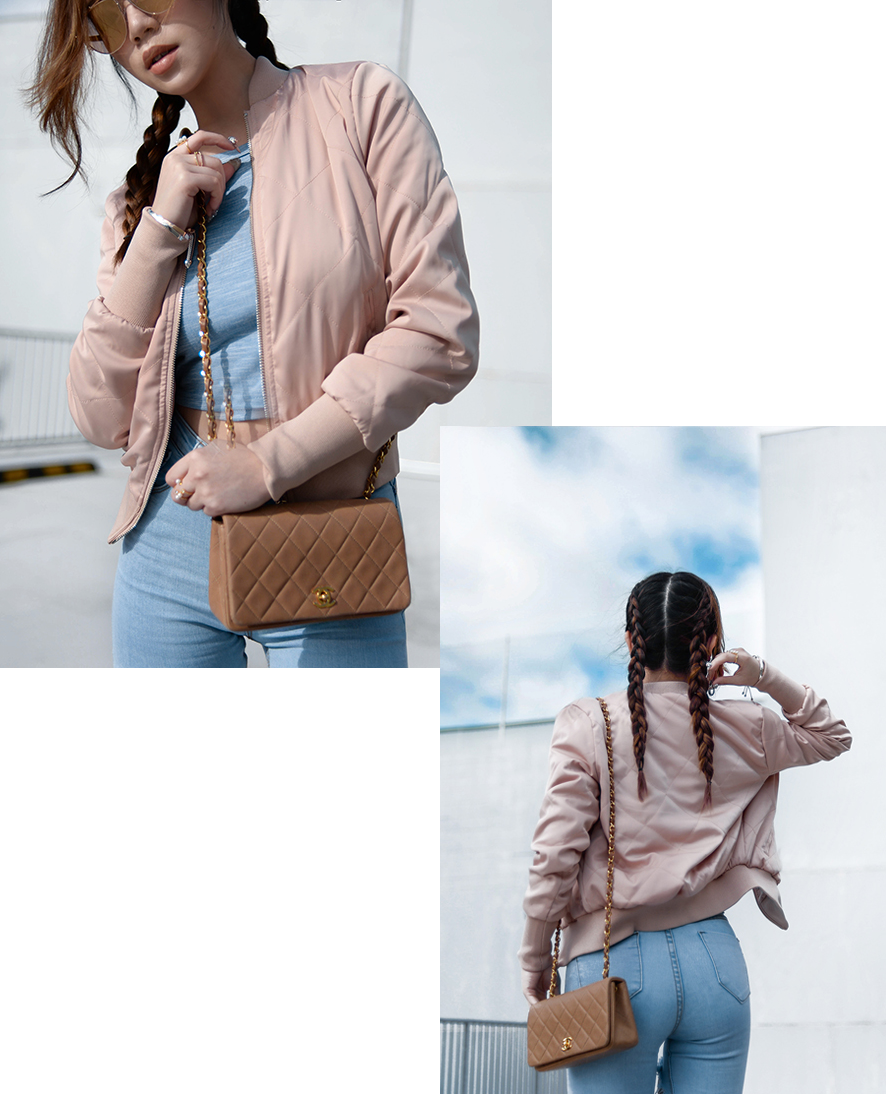 Certainly lightweight denim is nothing new to the fashion pack, and in truth my top isn't even completely made out of the textured blues but it looks very much like the real deal, so let's take it as that. The present day's breed look is achieved with admirable ease – simply throw on a pastel bomber to the denim coordinate, clean up with a pair of braids and accessorize with some high shine sunnies and shoes. The It-bag to top it off? Everyone's favourite quilted Chanel crossbody.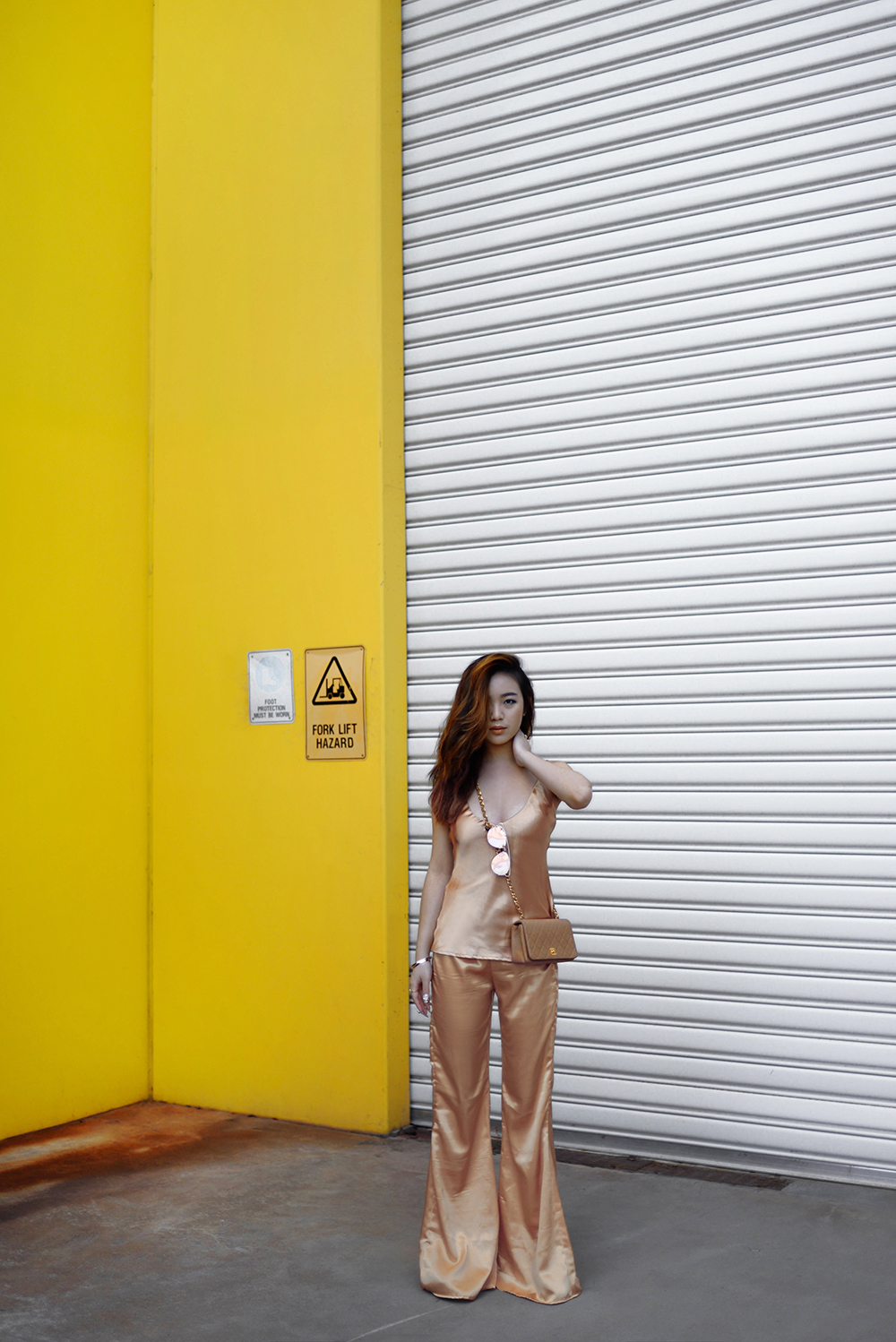 You know you'll want to slip into a lingerie-inspired look for spring. Tried and true, they are heavy with languor and easily the sexiest piece out of the bedroom. But do as designers do and stick with suit material: you want glossy, slippery silk or fuss-free satin. Finally, nail the bed chic ready attire with sleek bracelets and rings, and we all know a vintage Chanel always puts the cherry on top – but remember to keep a look out for these things when buying vintage. Take it from me, this isn't a trend you want to sleep on.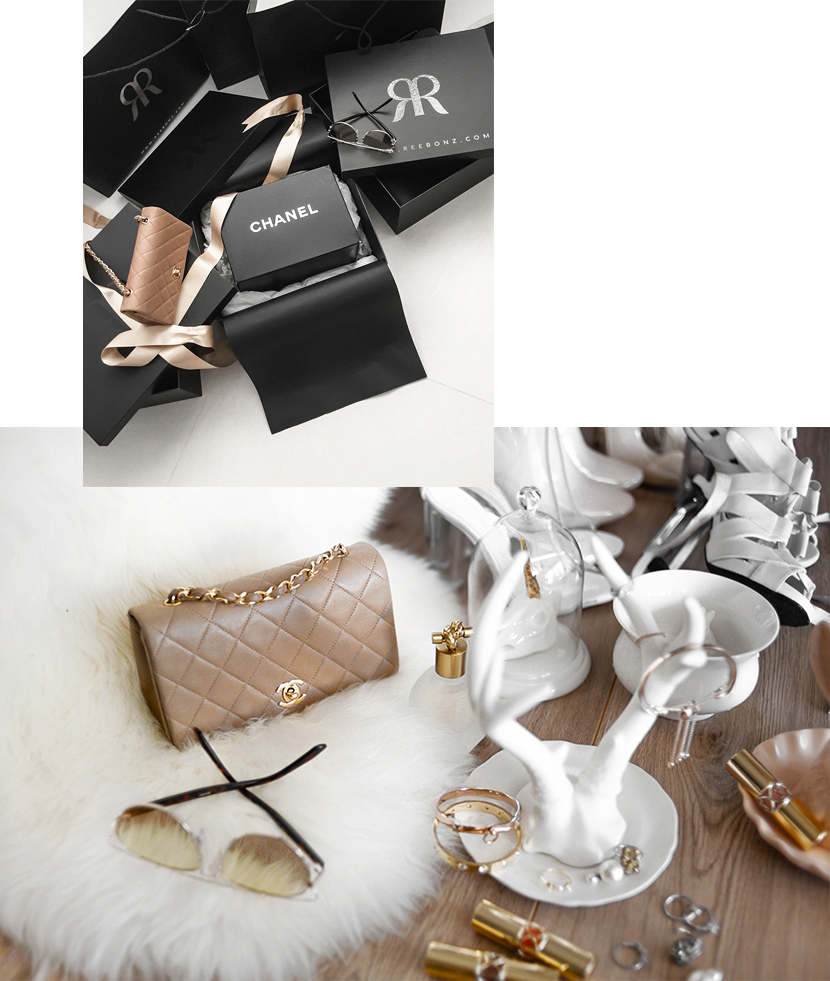 Find more Chanel at Reebonz

So for those of you who aren't already familiar with Reebonz, I'll give you a quick run-down. Basically Reebonz is Asia's trusted destination for buying and selling of the widest range of luxury brands like Chanel, Louis Vuitton, Celine, Fendi, and so on. With authenticity being one of their promises in the business, their in-house atelier team certifies all items so rest assured; you're getting the real deal. When you sign up as a member, you can not only buy but also sell or consign your pre-owned Reebonz purchases to them. Last but not least, Reebonz is also an editorial page brimming with fashion know-hows and articles on the latest trends, such as how to get more style mileage from your Chanel, or handy care tips for your investment purchases. Talk about being multifaceted.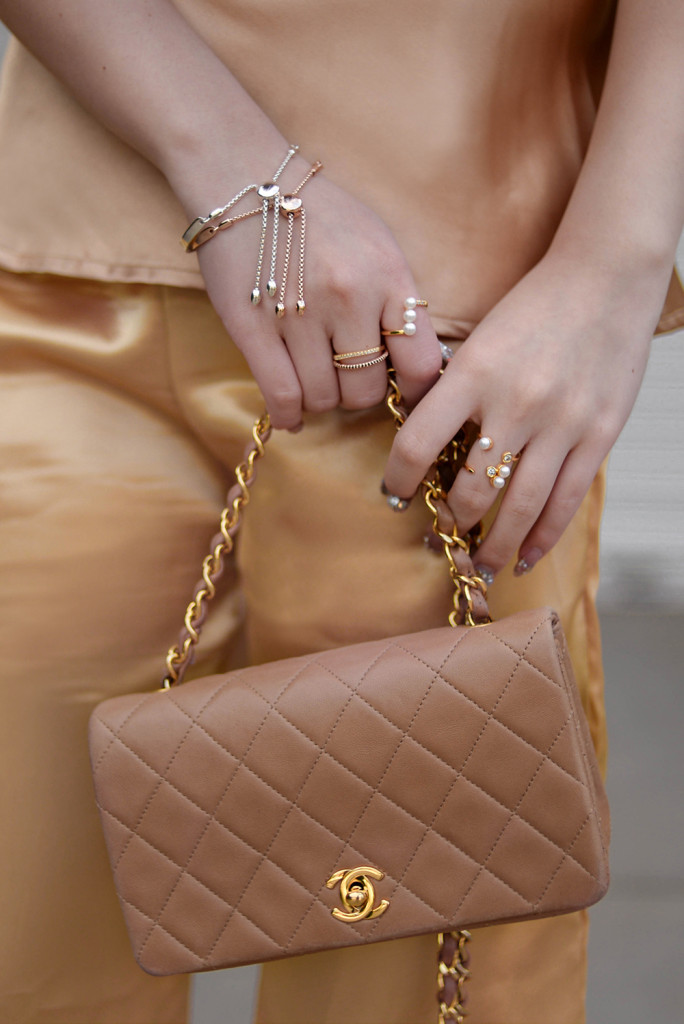 This is what it is: we love Chanel for the brand's ability to retain classicism and elegance throughout seasons and fads. Have you ever met someone who wished they never bought that particular Chanel handbag?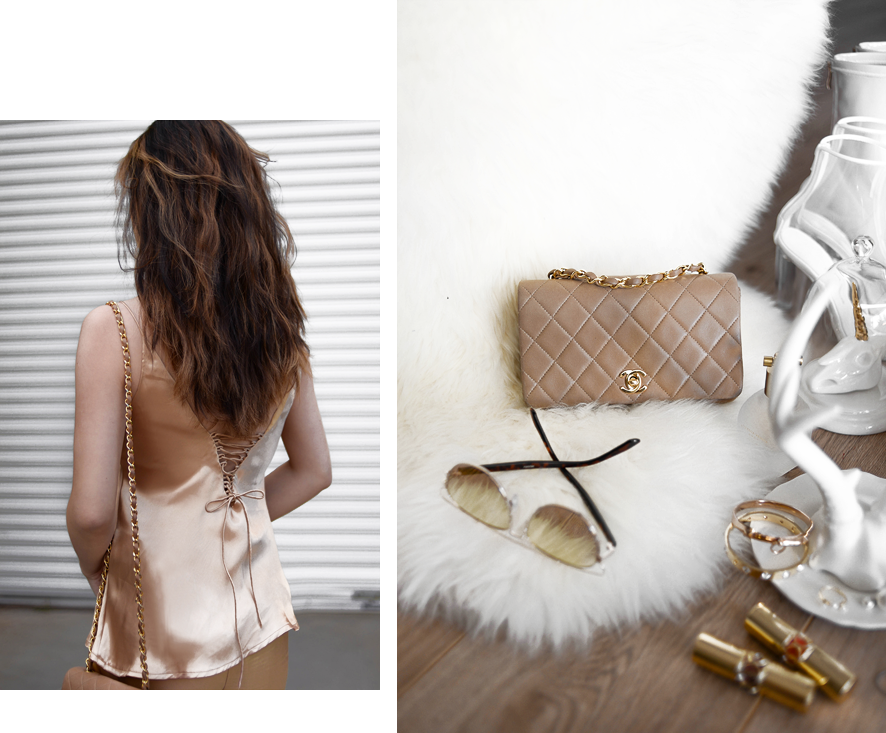 Given my predilection for anything off-shoulder, I'm already in about it – and perhaps just slightly swayed by the fact that the runways were overwhelmed with impressive examples of the bare shoulder silhouette from the basics to the twisted, to the long and the short, to the cropped and the cutout. For one, this bow tie top is both sweet and sexy, so I've gone ahead and paired it with the on-trend flare and a dash of reflective jewellery. Shoulder-showing pieces are always fit for a summer soiree, and are perfect for that minimum effort, maximum impact look.
And once again we prove that the timeless Chanel goes with just about anything and everything. See more at Reebonz and make sure to follow both my Instagram takeovers on Reebonz Australia (11-13 April) and Reebonz Singapore (14-16 April)!
PREV. ITEM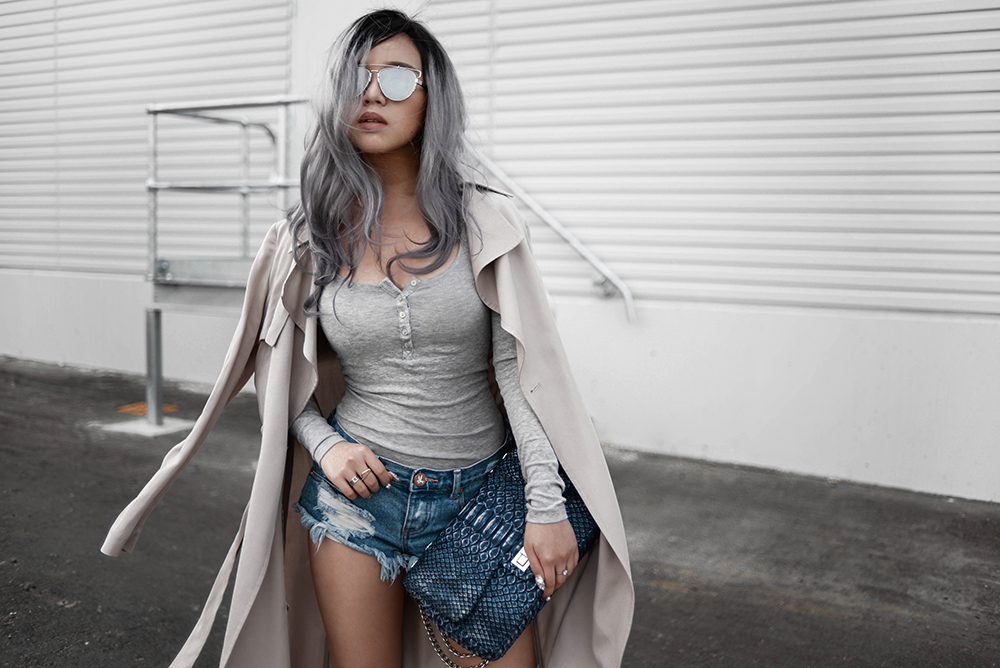 NEXT ITEM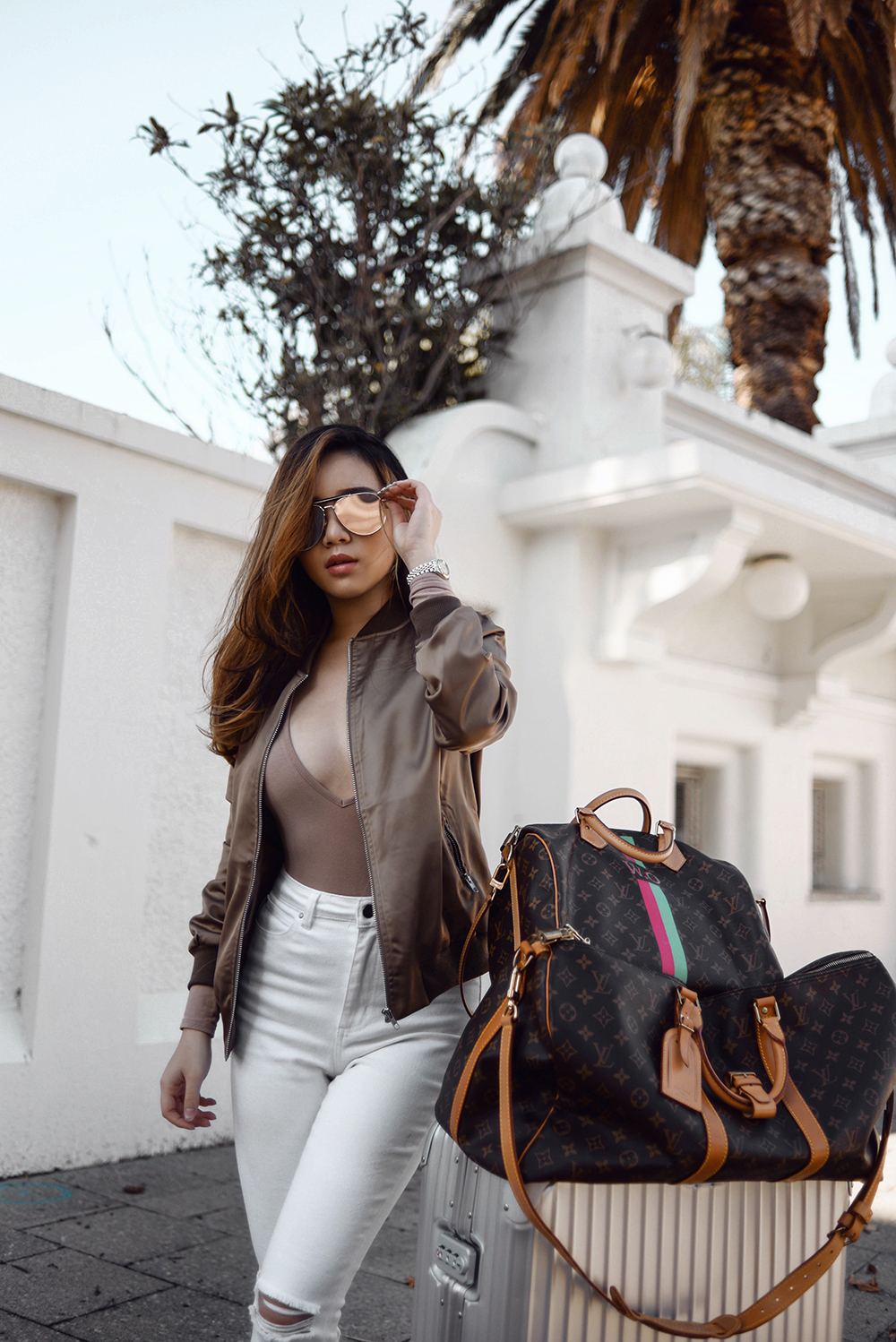 READ COMMENTS -
2 COMMENTS