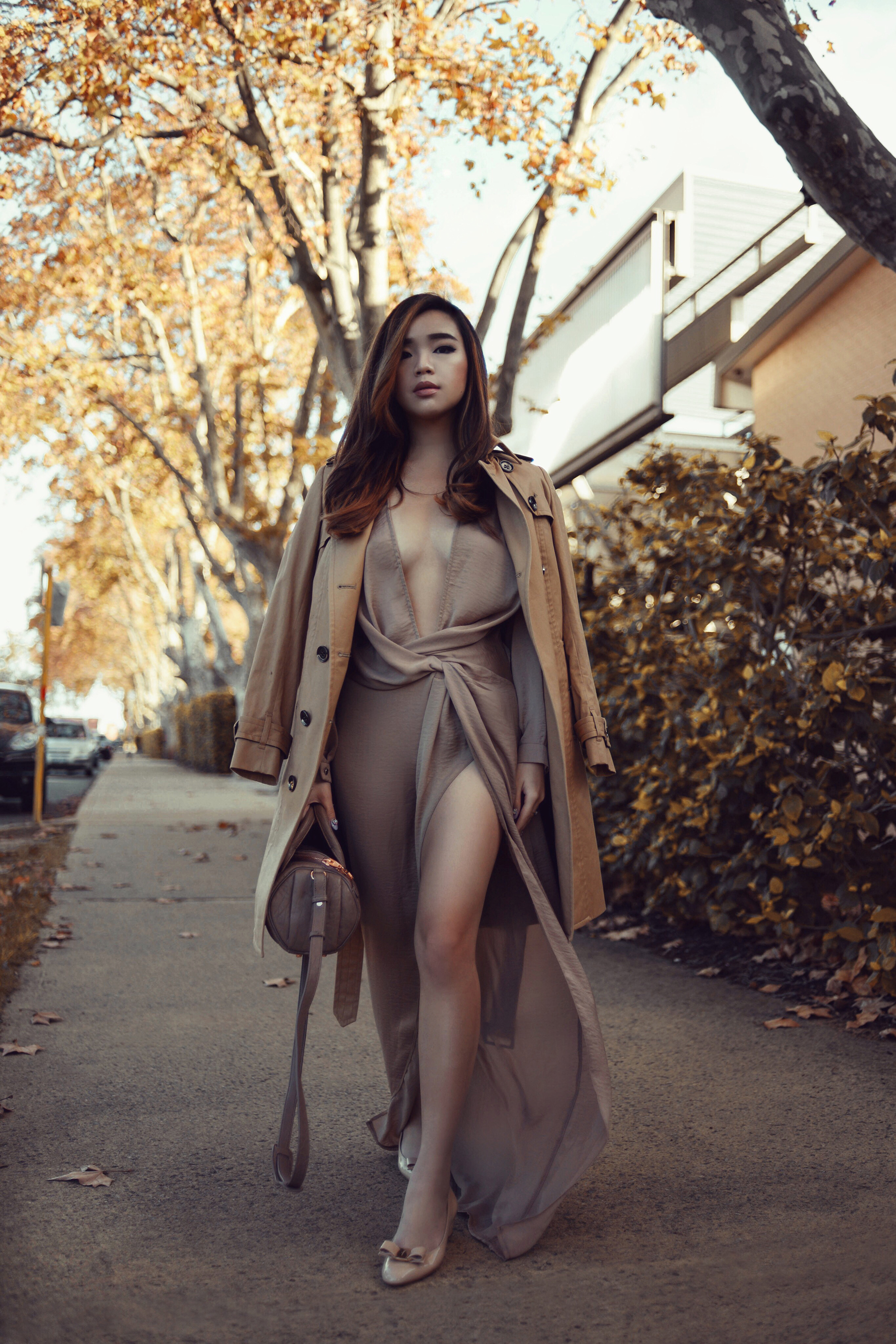 In collaboration with Shopbop
As a new month approaches, I find myself slowing dipping into soft nude hues, taking inspiration by adding new pairs to my shoe collection, and incorporating bits of grounded hazy taupe into the spectrum.
On this particular evening, I broke into these flesh-toned vara pumps by baring even more flesh, much to my mother's dismay. But I managed to convince her the relatively modest slit is all in good cause – fashion, and that as they say, the thigh's the limit.
In other news, I've been feeling fresh-faced – and I talk about beauty, skincare, and my confidence growing up in the June 2016 issue of Her World magazine, so download or grab a physical copy, and let me know what you think!
PS. Off to Berlin, London, Paris and Asia in the next few weeks, let's keep in touch: Instagram / Facebook / Twitter
Wearing – Salvatore Ferragamo vara low heel pumps in new bisque – shop more shoes / Double breasted trench coat – shop trench coats / Alexander Wang mini rockie bag in latte and rose gold – shop bags / Missguided peace + love wrap front shirt maxi dress in nude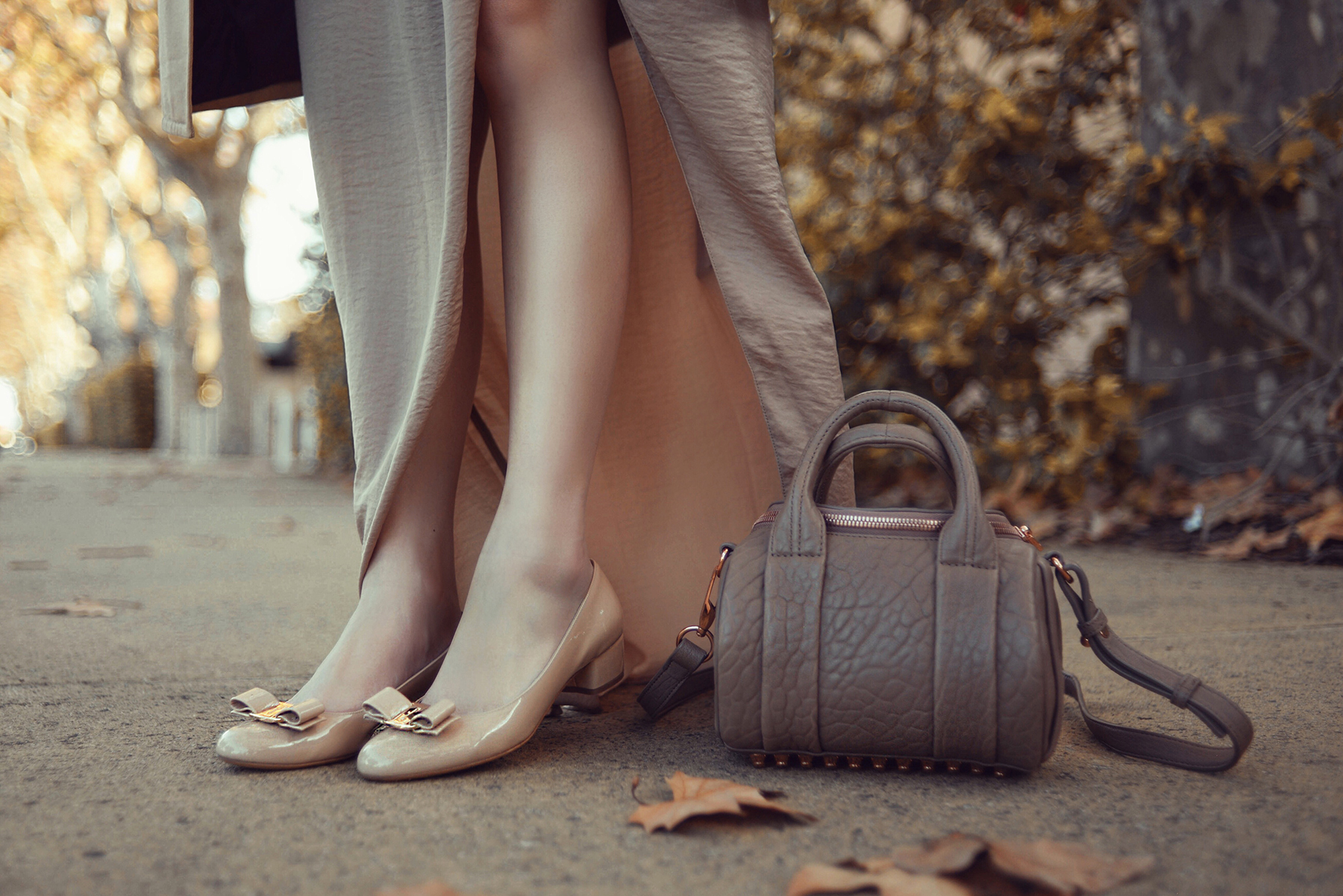 PREV. ITEM
NEXT ITEM
READ COMMENTS -
13 COMMENTS