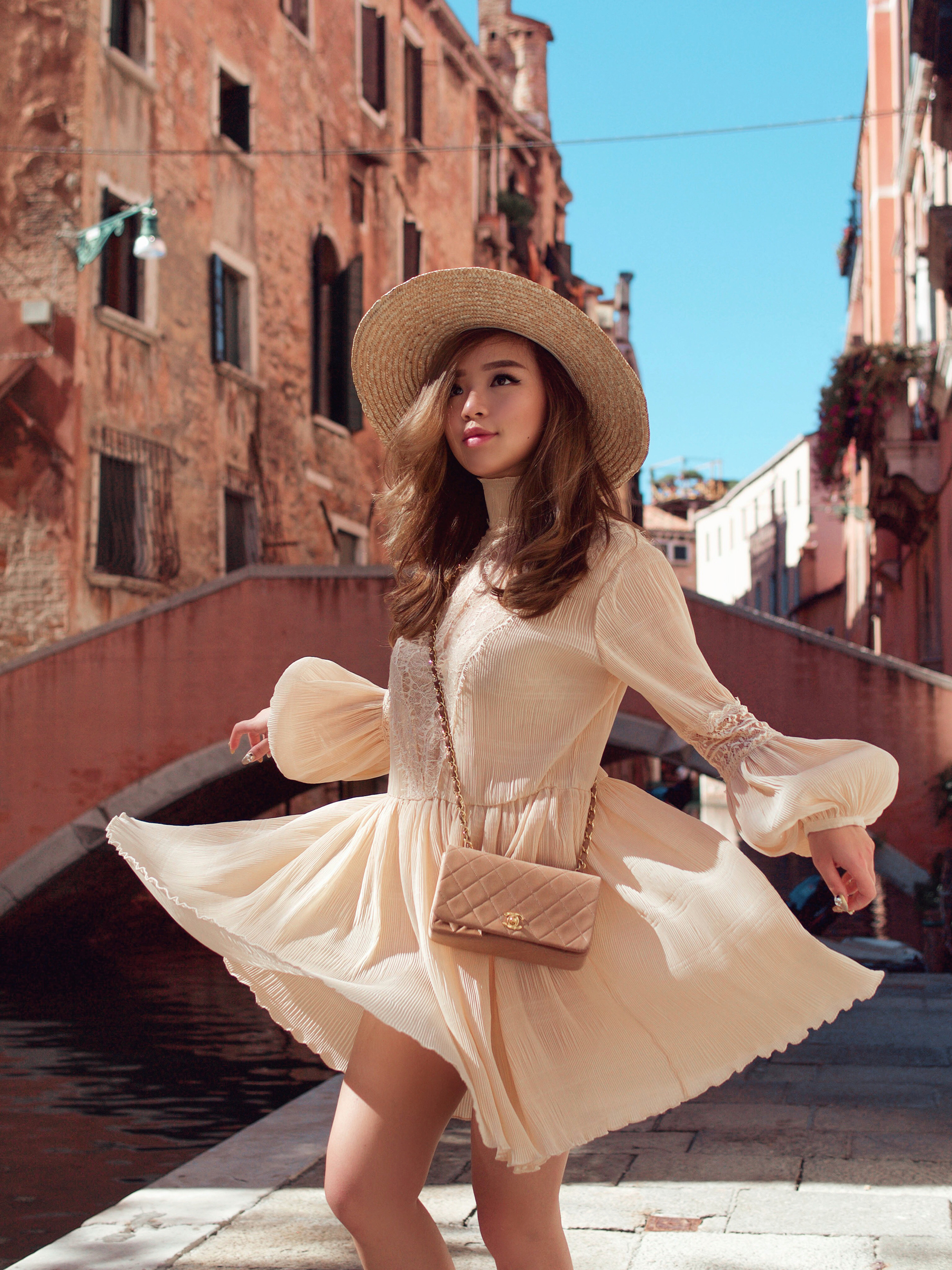 If you haven't already
noticed
, I have fallen in love with Venice and their intimate gondola boat rides through romantic canals. But the island of Burano is truly a photo-lover's paradise where every house is painted a different shade of the rainbow!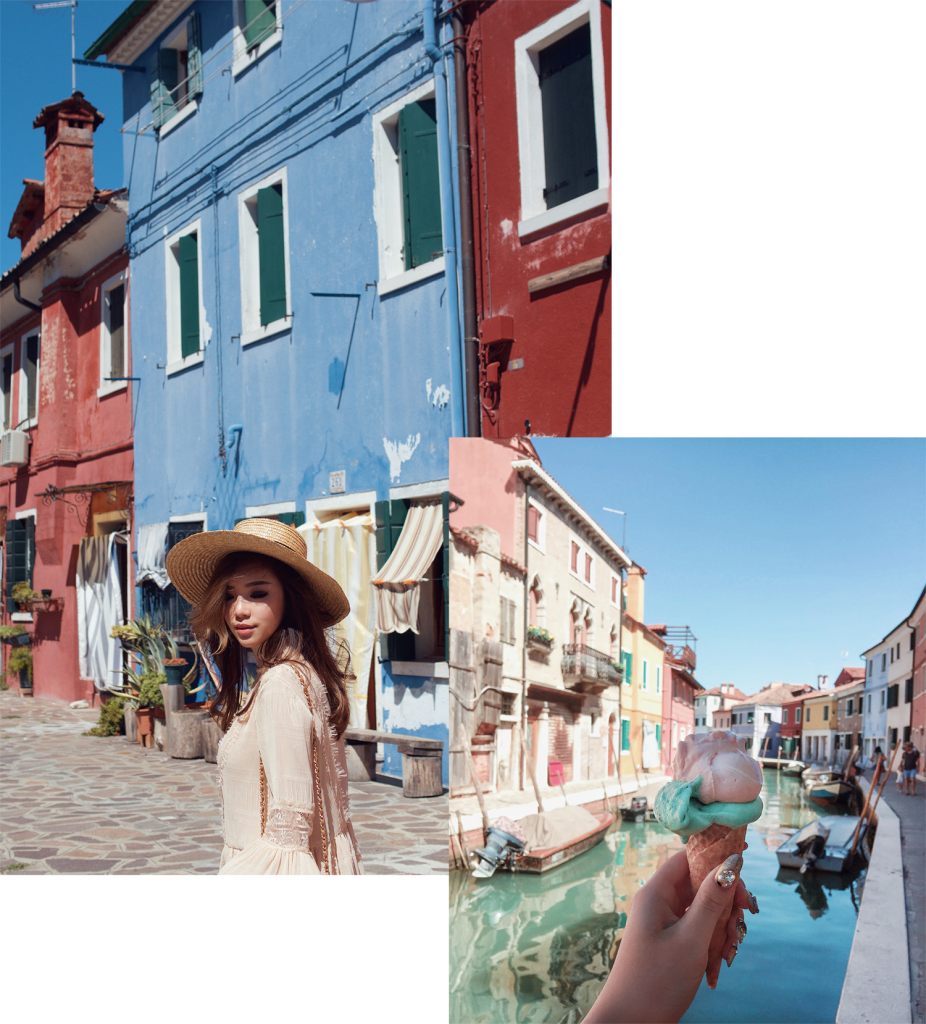 The easiest way to get to Burano is by ferry from Venice. With that said, we wanted to finish the journey on foot and thus alighted at the island of Mazzorbo, the stop before Burano, and took a quiet scenic stroll to our colourful destination.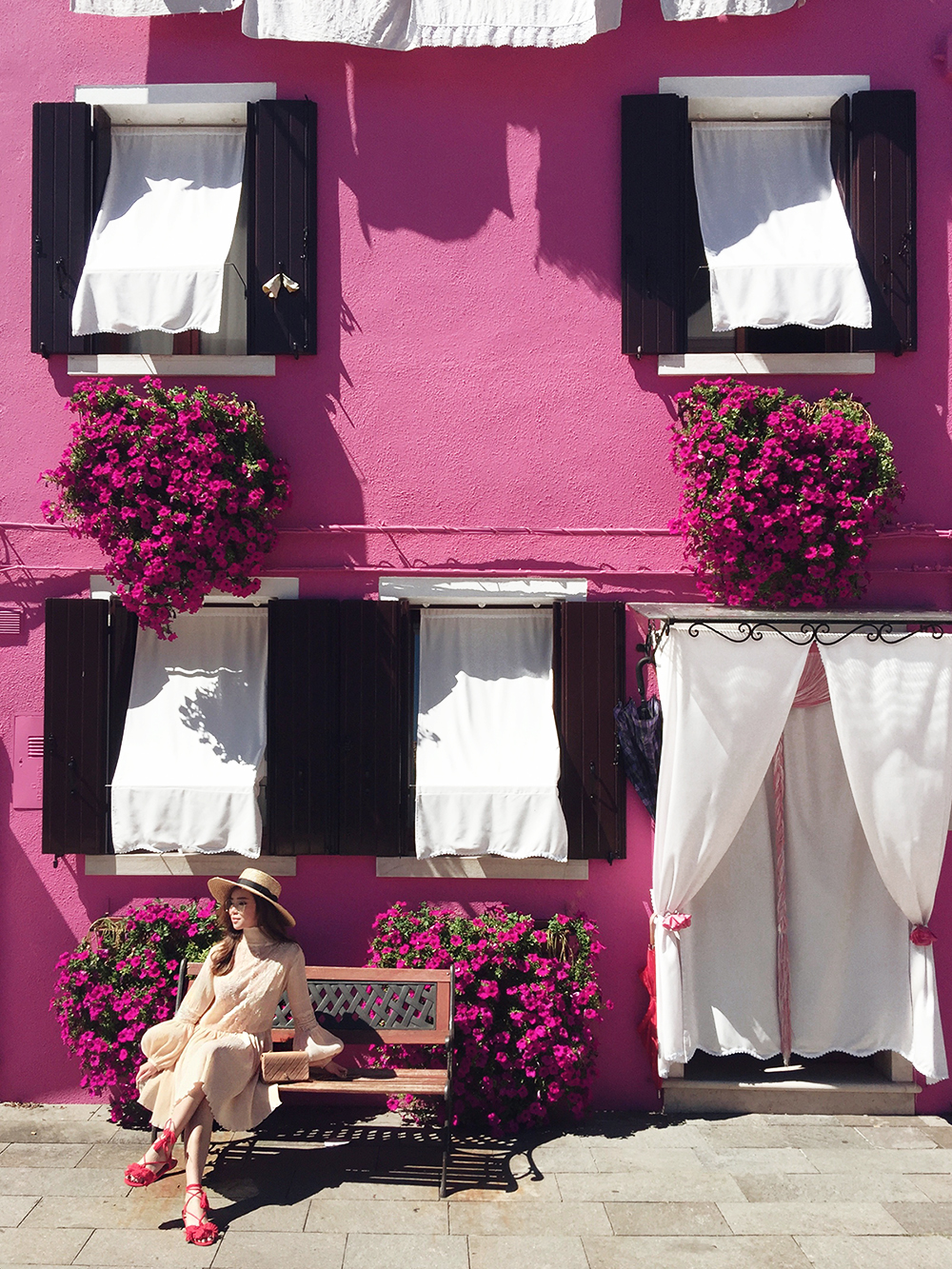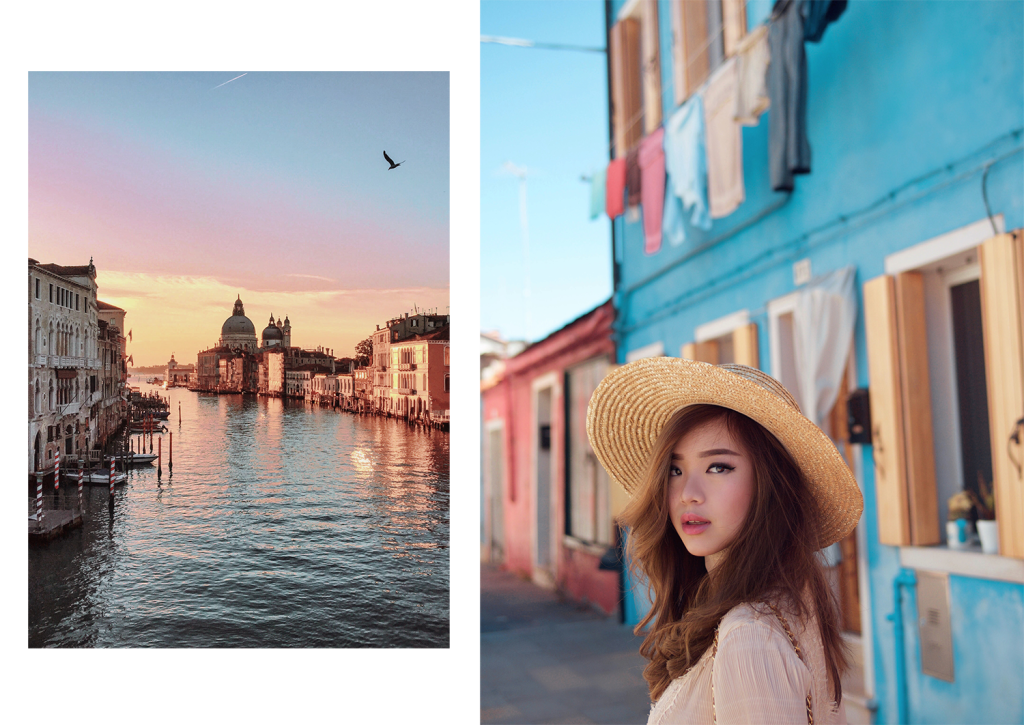 We had a quick pasta lunch at one of the restaurants we chanced upon, feasted on watermelon and mint-flavoured gelato cones and wandered around the smaller, discreet lanes looking for pastel coloured houses to photograph. My favourite was this
pink-blue building
that many tourists kept taking a selfie with, but who can blame them? This island makes me smile so much and I would definitely recommend a visit!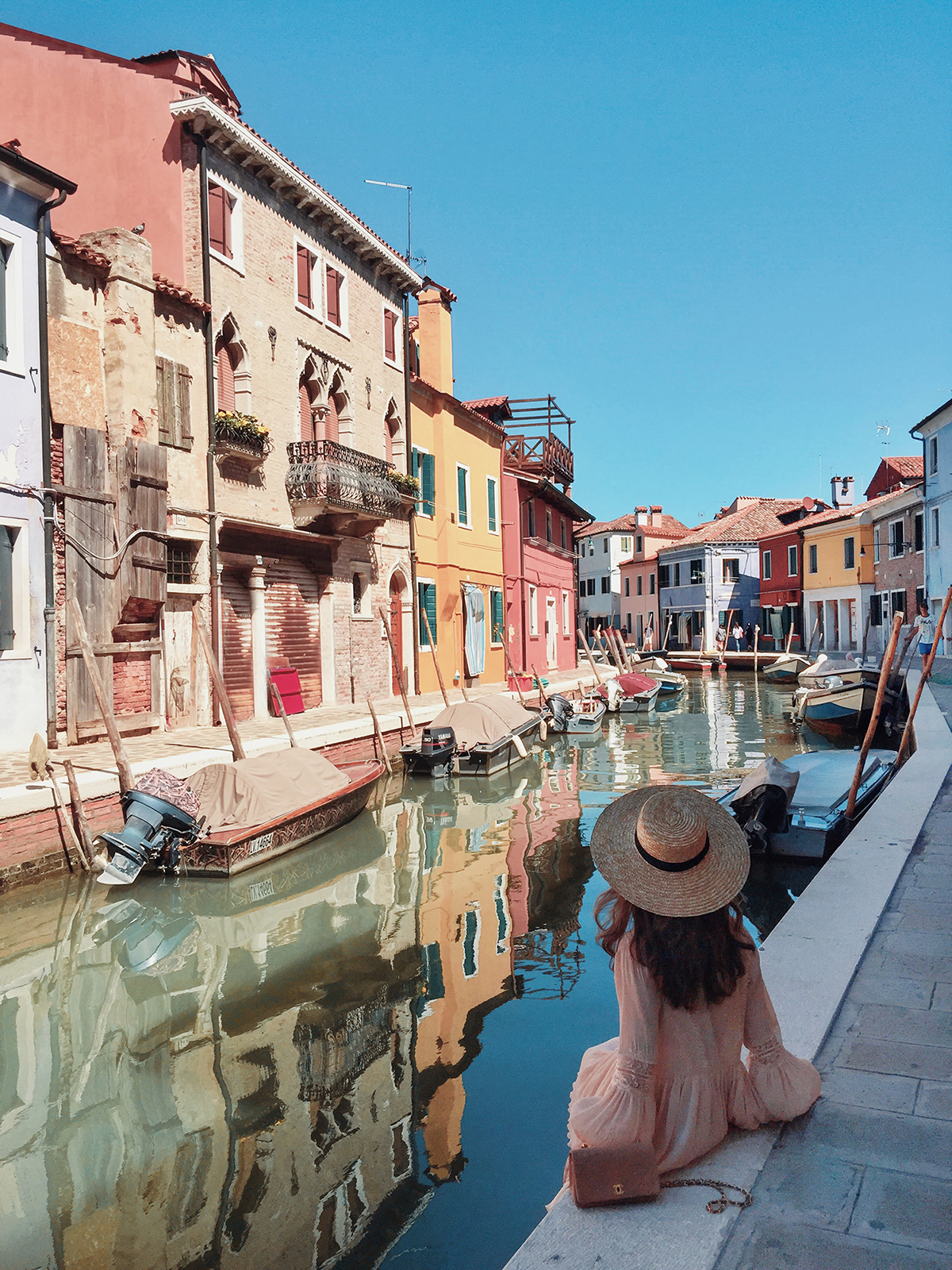 PREV. ITEM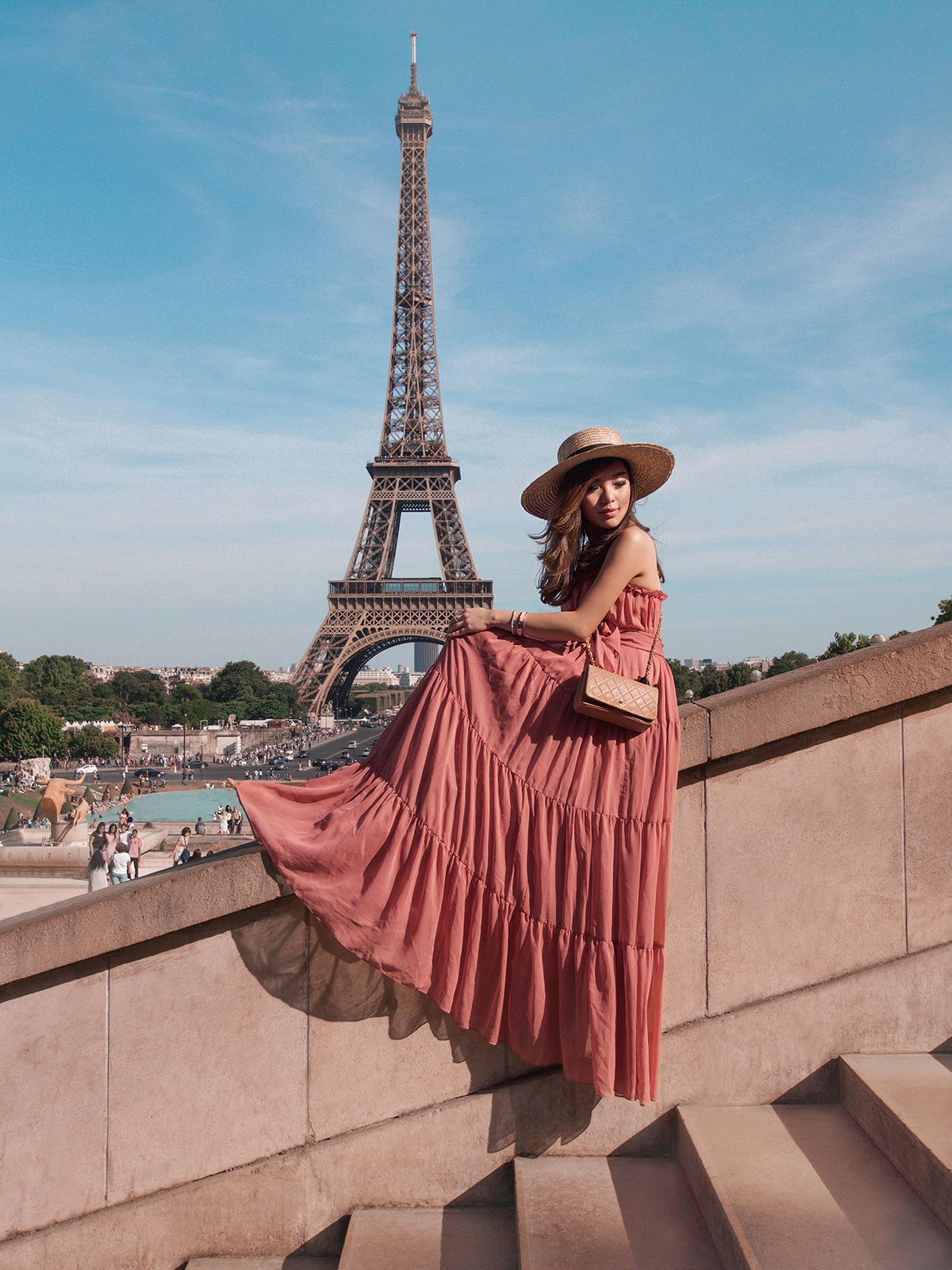 NEXT ITEM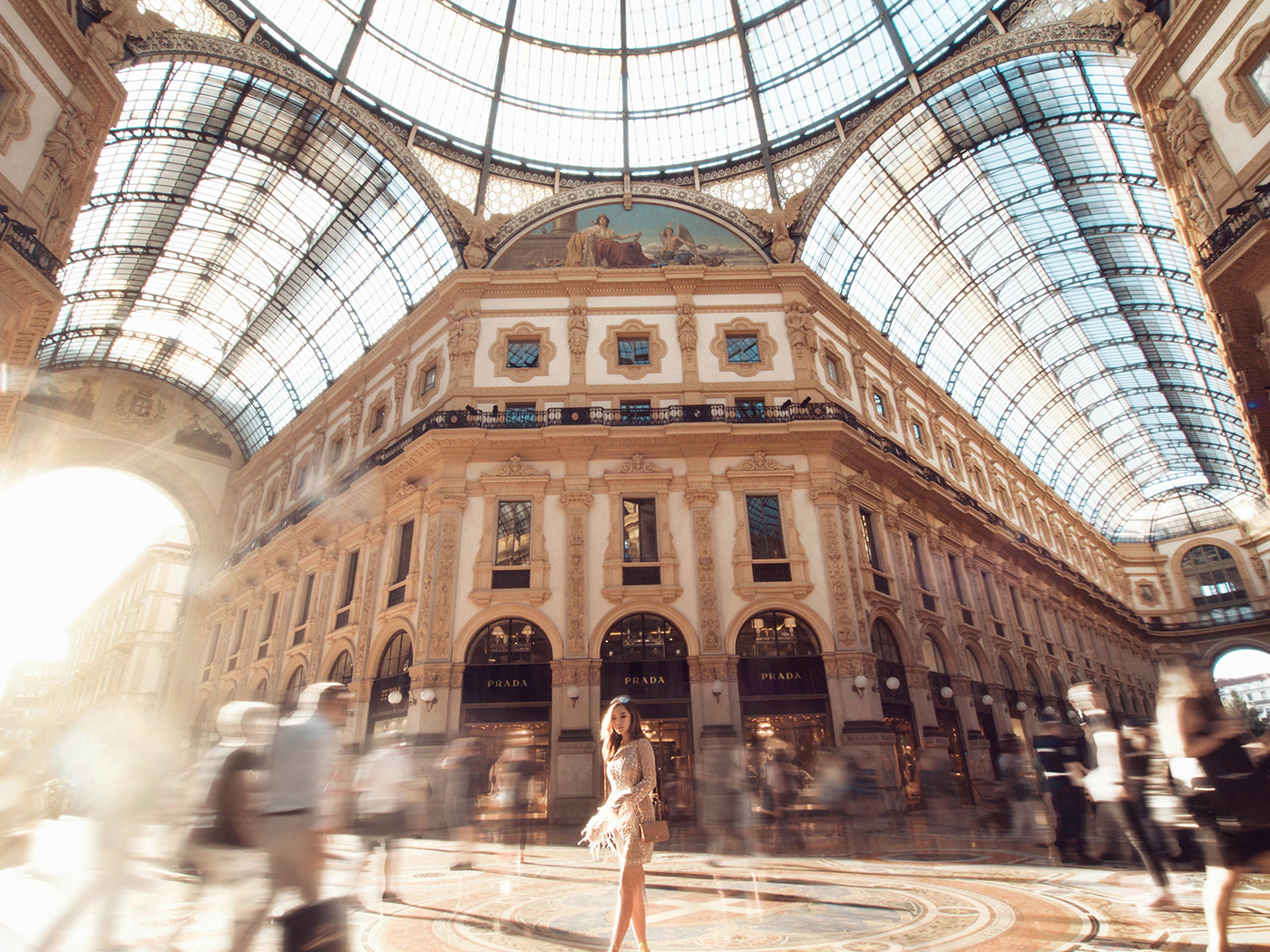 READ COMMENTS -
3 COMMENTS