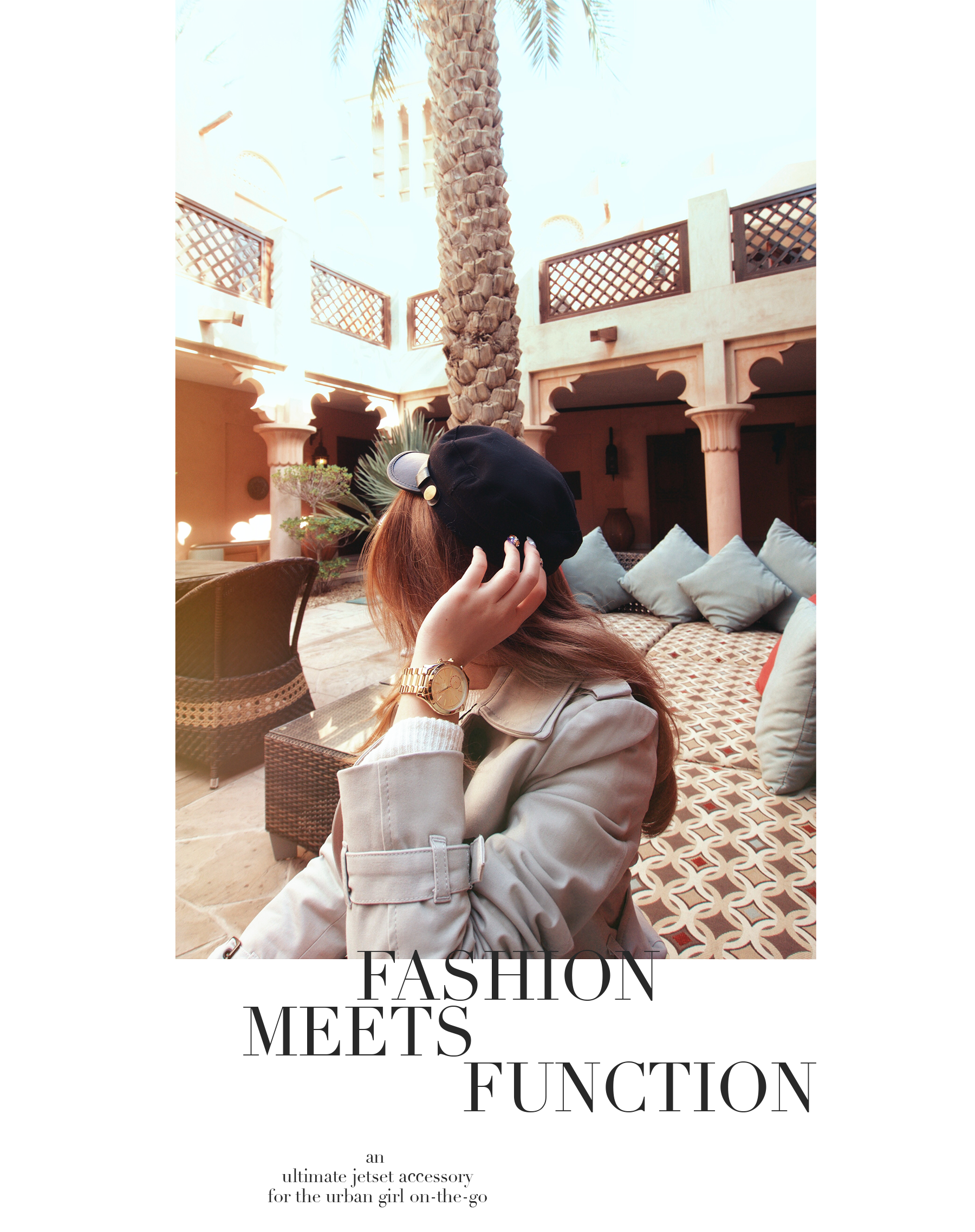 In collaboration with Michael Kors
Everyone is clearly jumping on the smartwatch bandwagon, and if you haven't already, you probably should. It's worth noting the new generation of wearable tech is a complete different kind of hybrid, that is to say they are analog watches with some smart functions added, and not the usual touch screens you see on everyone's wrists nowadays. And here's a major spec to keep in mind: these watches do not need to be charged regularly. Instead, they take cell batteries and Michael Kors has mentioned they will last up to six months. This clearly sets the Hybrid Smartwatch apart in a sea of similar products that require being plugged in on a daily basis.
When you wake up on the red eye just as often as you do in your own time zone, you need a travel companion that keeps you on schedule. Here's where the Hybrid Smartwatch comes in – the minute you land in a new city, your watch automatically adjusts to your current time zone so you can too.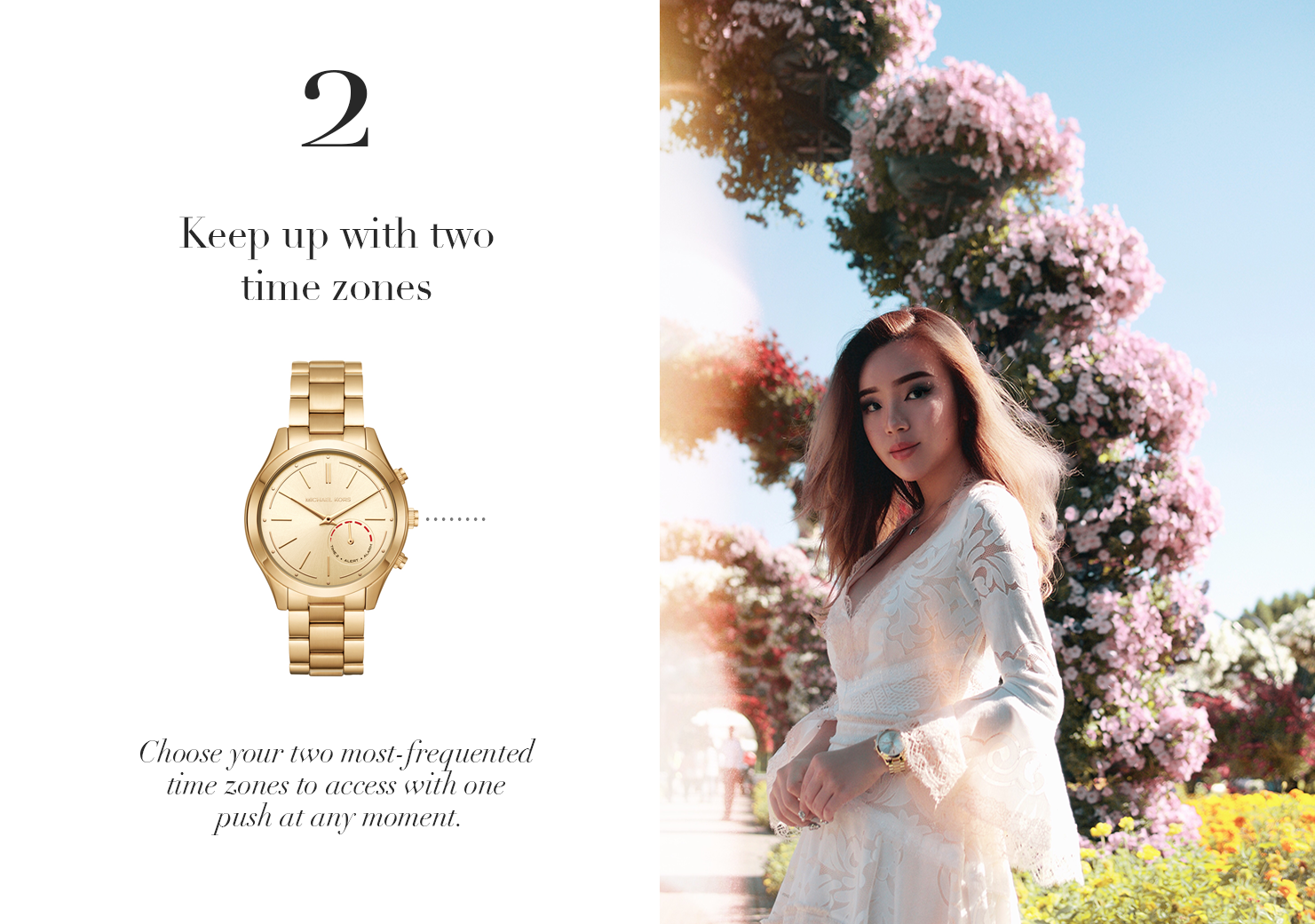 You can never have too many conference calls in a day, especially when you're on the road. Keep track of two of your preferred time zones with one push at any moment and you'll never miss another to-do. Style tip: pair your Hybrid Smartwatch with Spring's most flattering runway looks inclusive of my favourite trench coat and some billowy sleeves.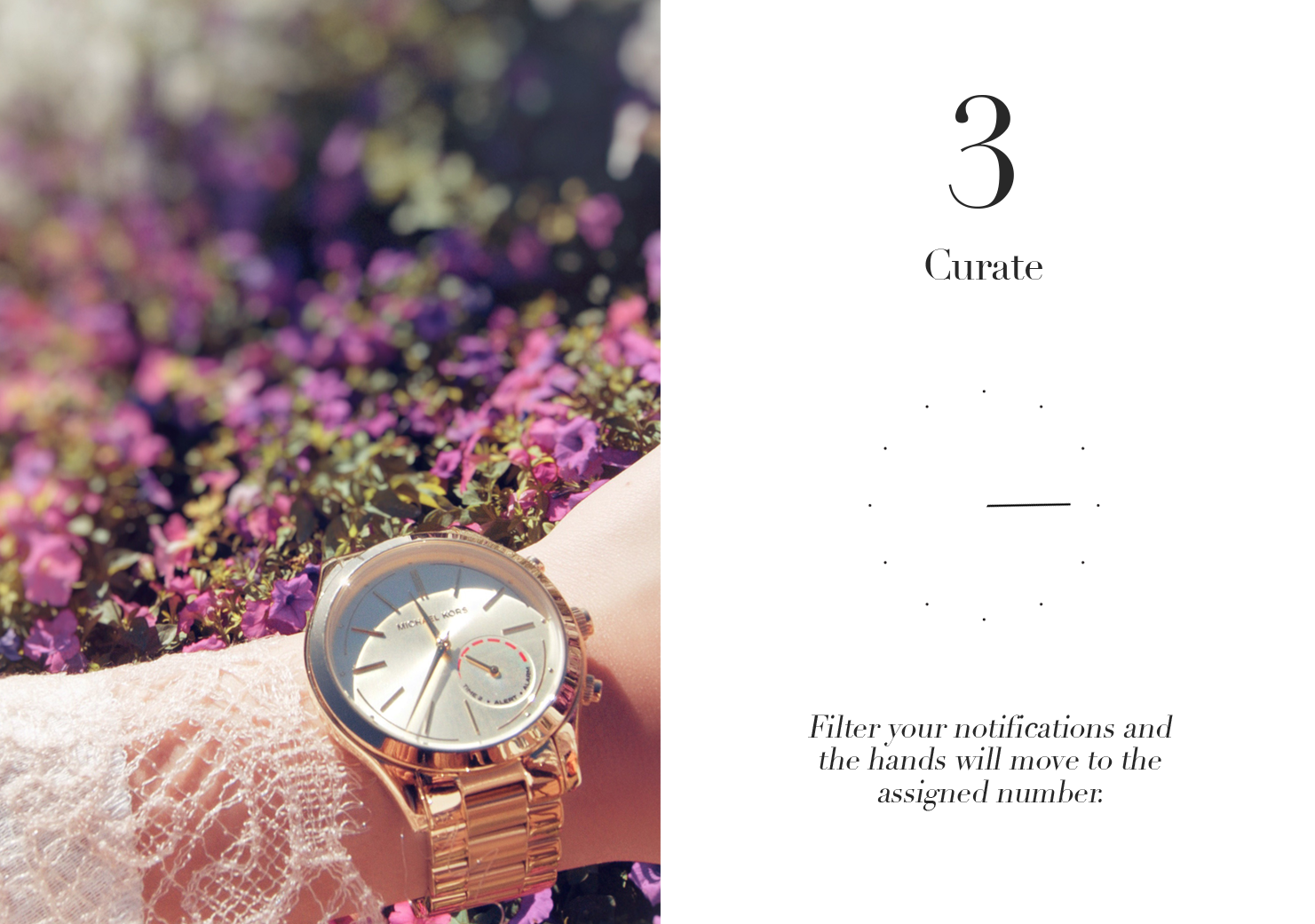 Slide on your Hybrid Smartwatch and choose to filter your smartphone notifications, putting what's important front and centre, and tuning out everything else. The watch syncs with both iOS and Android, and instead of a screen, the watch uses vibrations and movements of the hands to convey information to you. This is extremely handy on days where I'm lugging around a huge bag and only need simple indications, like whether I have new mail or a WhatsApp message, to decide if it's worth digging up my smartphone for.
When you think it doesn't get any better, it does. Hear hear, the gold-tone Hybrid Smartwatch is a stylish timepiece and an activity tracker – all in one. Don't let its sleek and slim exterior fool you. The watch keeps you on your toes by tracking your daily steps and activity, and even has a built-in sleep tracking function. Powered by the Michael Kors Access App and wirelessly connected via Bluetooth, the watch gives you instant remote access to taking selfies, changing up your music, ringing up your phone and tracking fitness goals – perfect for the urban girl on-the-go. 
PREV. ITEM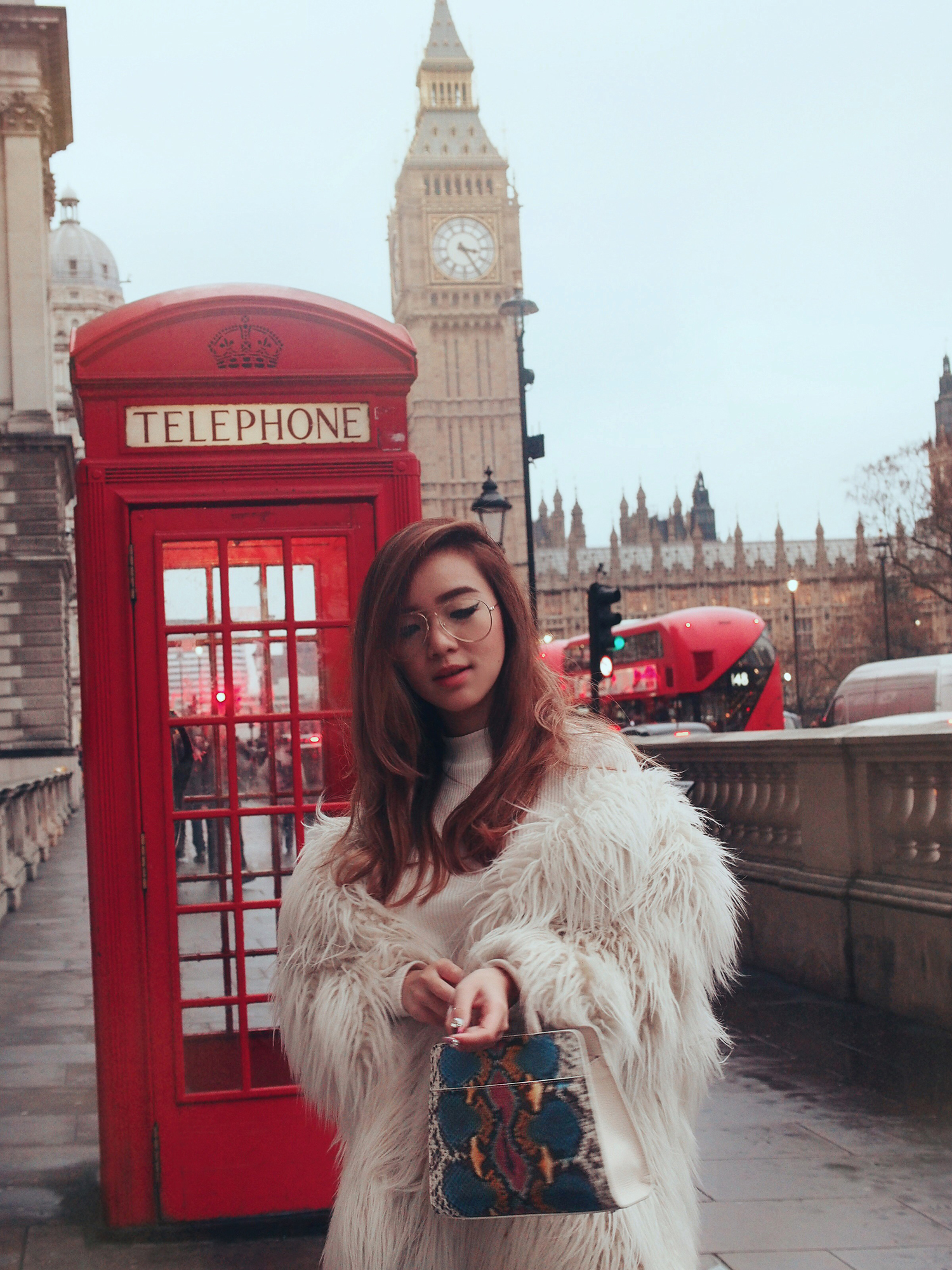 NEXT ITEM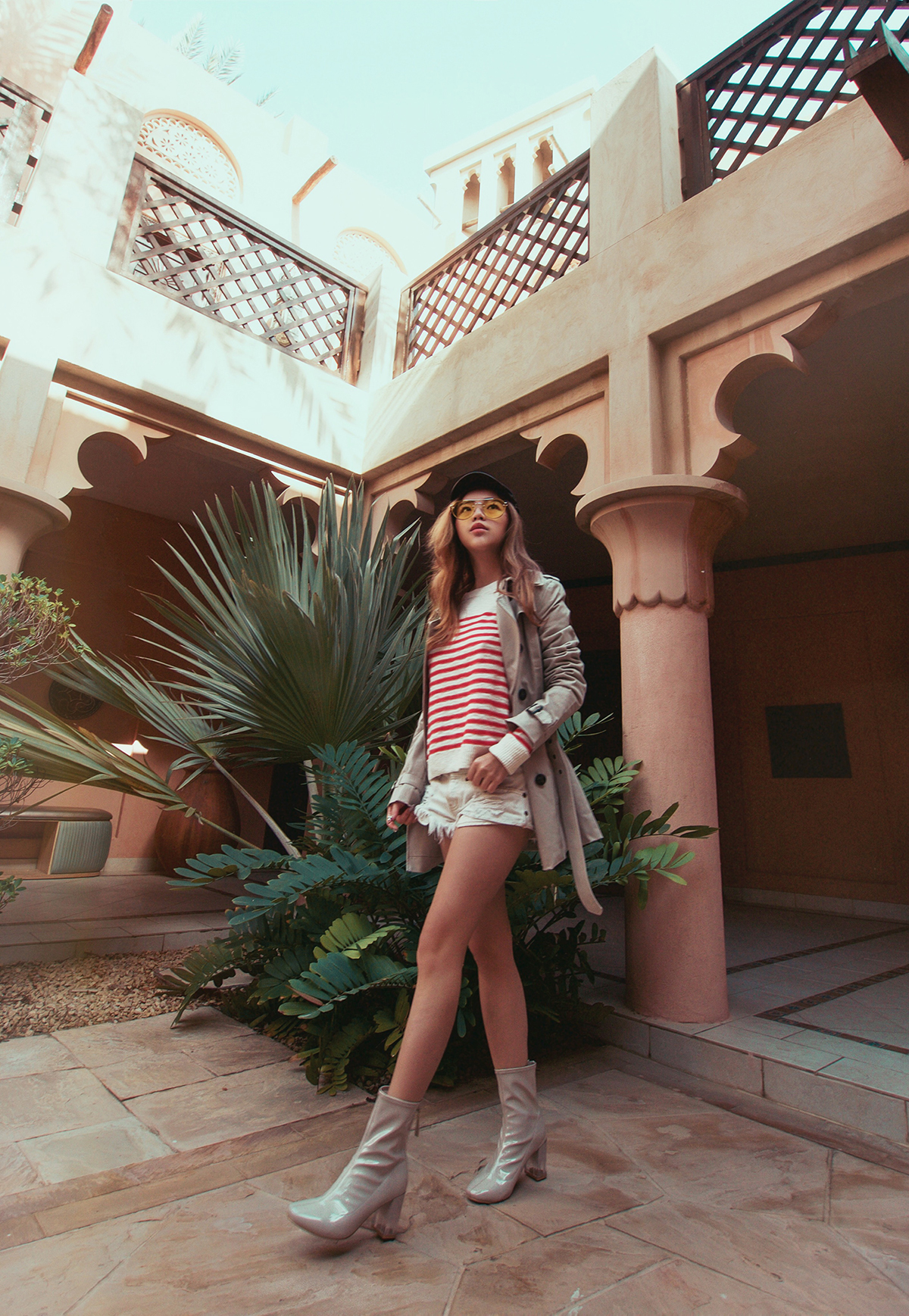 READ COMMENTS -
0 COMMENTS