Dropping in again to share with you five of my favourite photo spots in New York City for now, and of course there's always more to do around the area besides getting the 'gram, so without further ado:
What you'll want to do is wait for a yellow cab, avoid the traffic and switch up poses. Repeat 'til you get the shot. I wish I was joking but that's how candid photos turn out most of the time and yes, I did drink the coffee if anyone was wondering.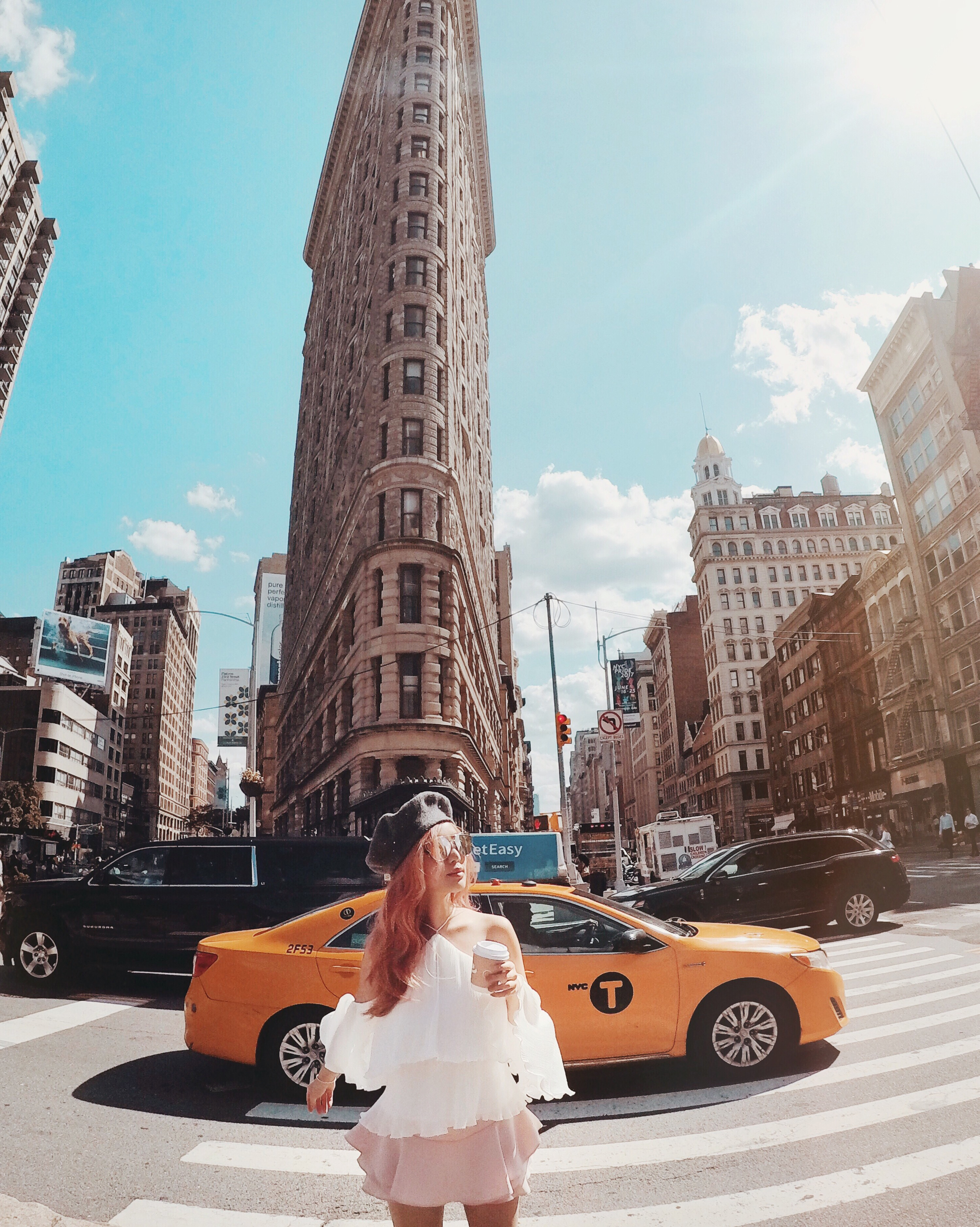 2
. DUMBO and Brooklyn Bridge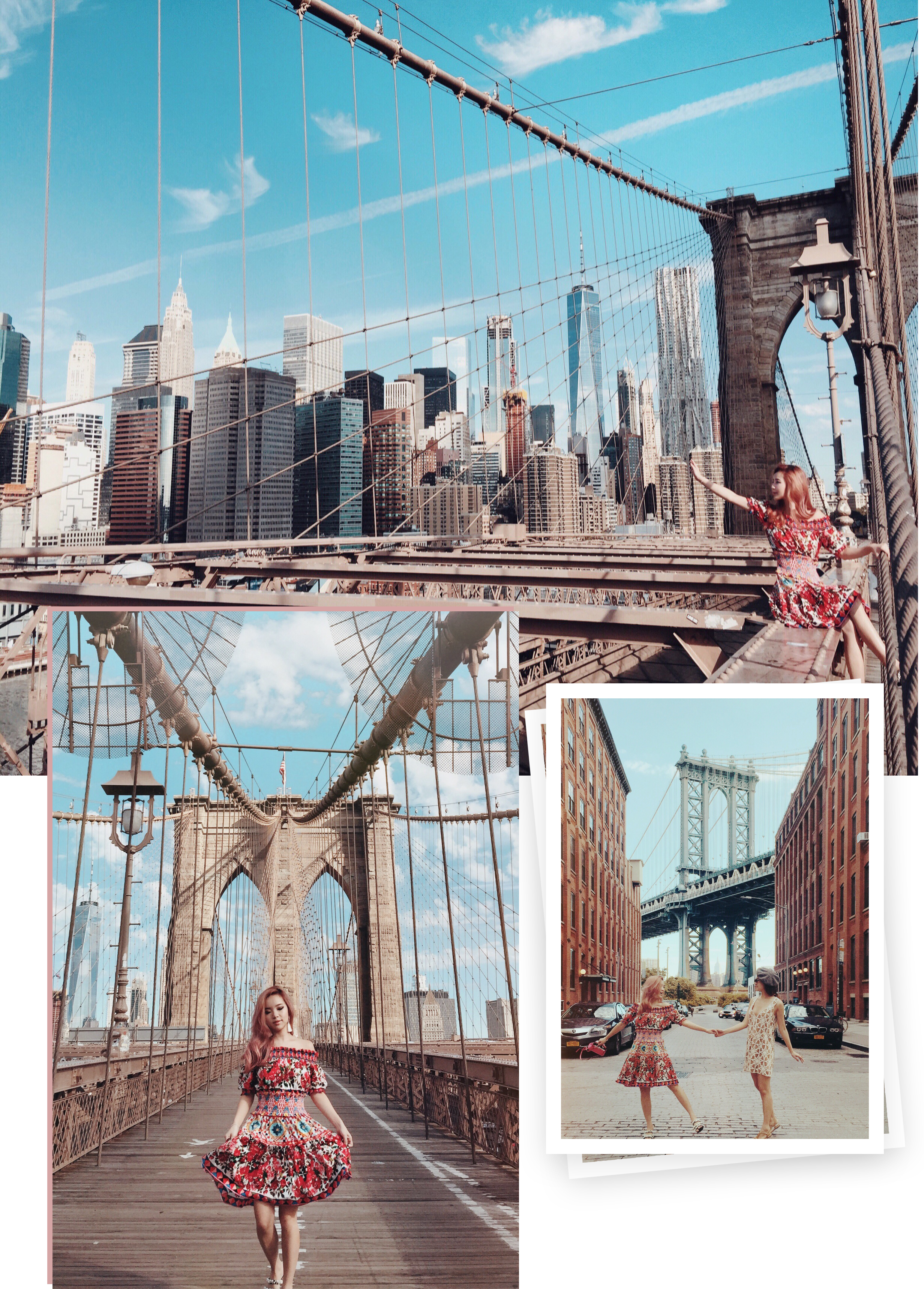 Don't wear stiletto heels because trust me, you will get stuck. And go early (we went around seven in the morning), you'll want to avoid the crowds!
3
. Grand Central Terminal
Need I say more? Every time is the right time to visit Grand Central Terminal. Don't be afraid to make your own
Gossip Girl time-lapse
, no one will judge.
4
. Asiate at Mandarin Oriental
It doesn't get more romantic than a dining view by this particular spot (obviously please book in advance) with a lovely Columbus Circle sight. Best to go before sunset if you want to observe the golden hour in its full glory.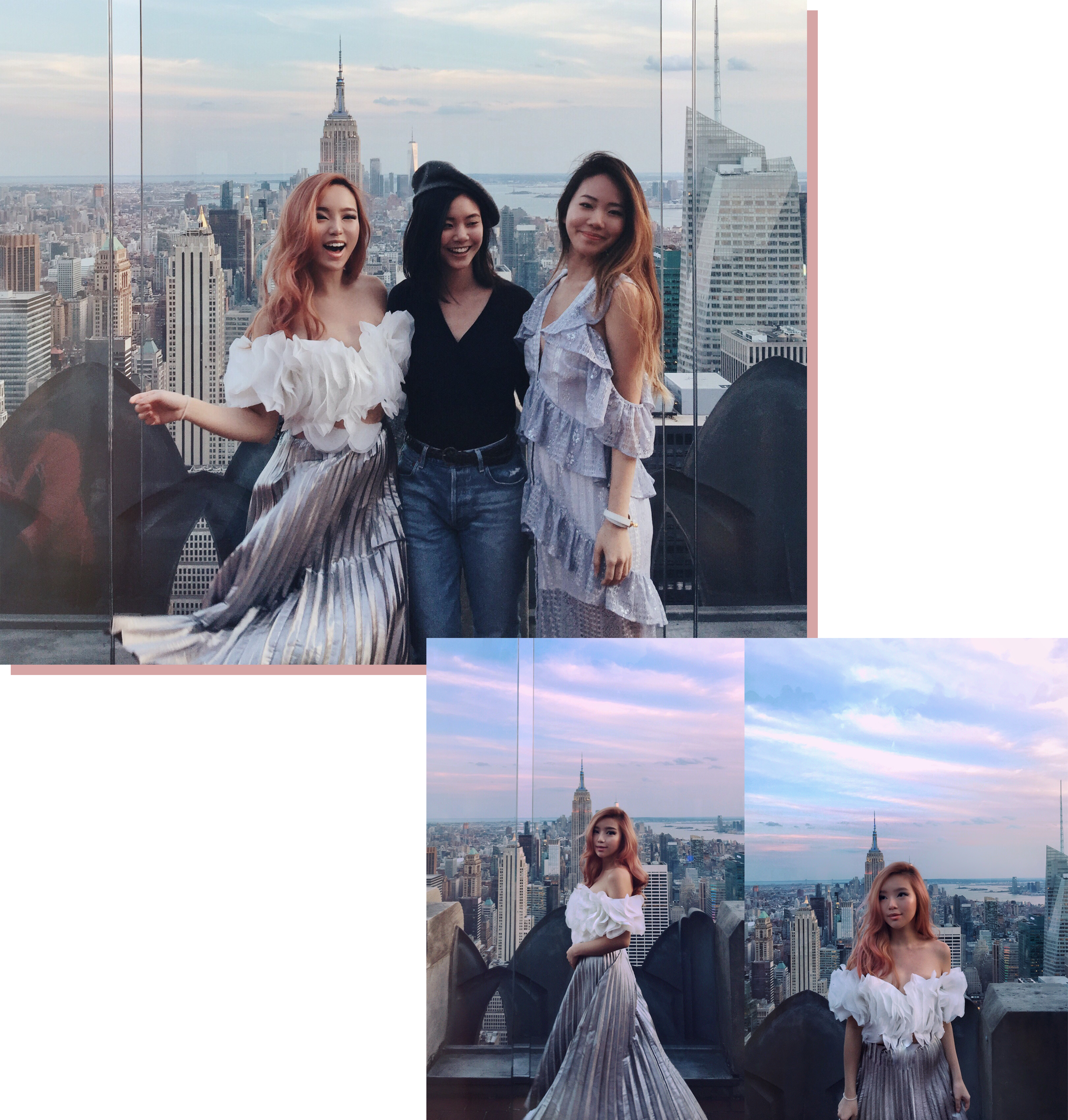 "How many times can you visit Top of the Rock in a week?" Challenge accepted. No but seriously, this place has one of the best views of New York City and is also one of my favourite places in the world. Go in the
morning
, and go just before sunset to
watch the city come alive
.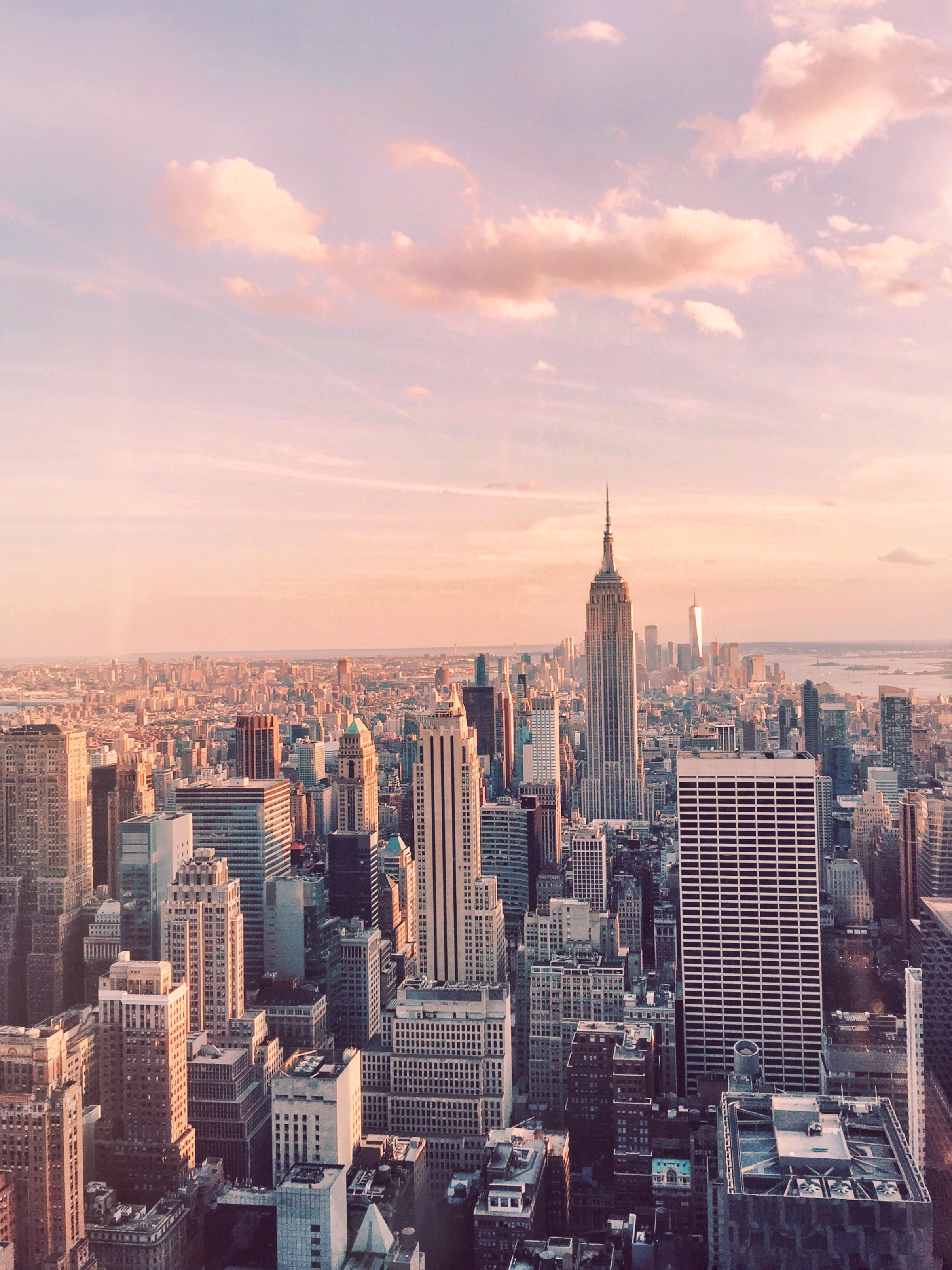 PREV. ITEM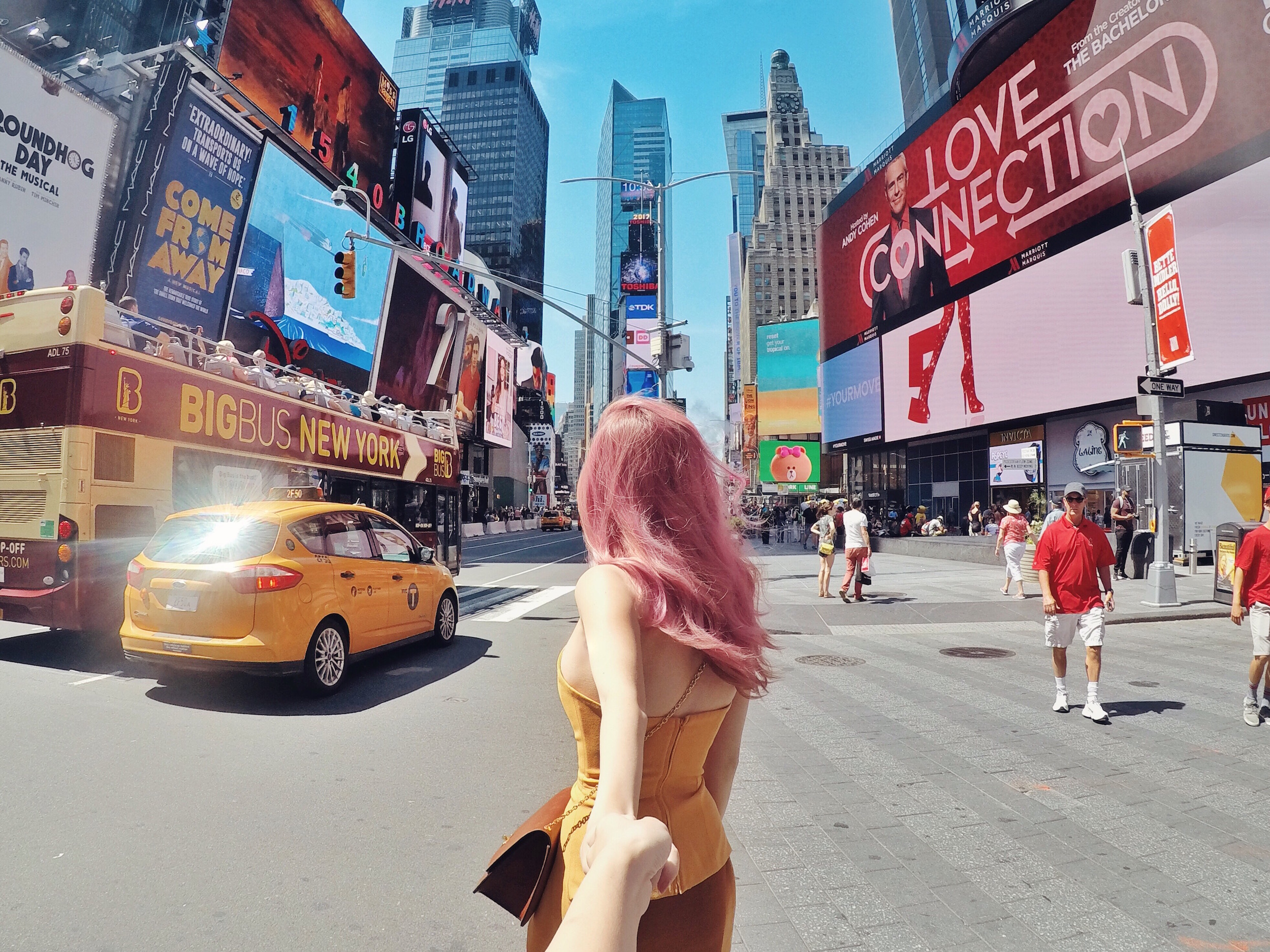 NEXT ITEM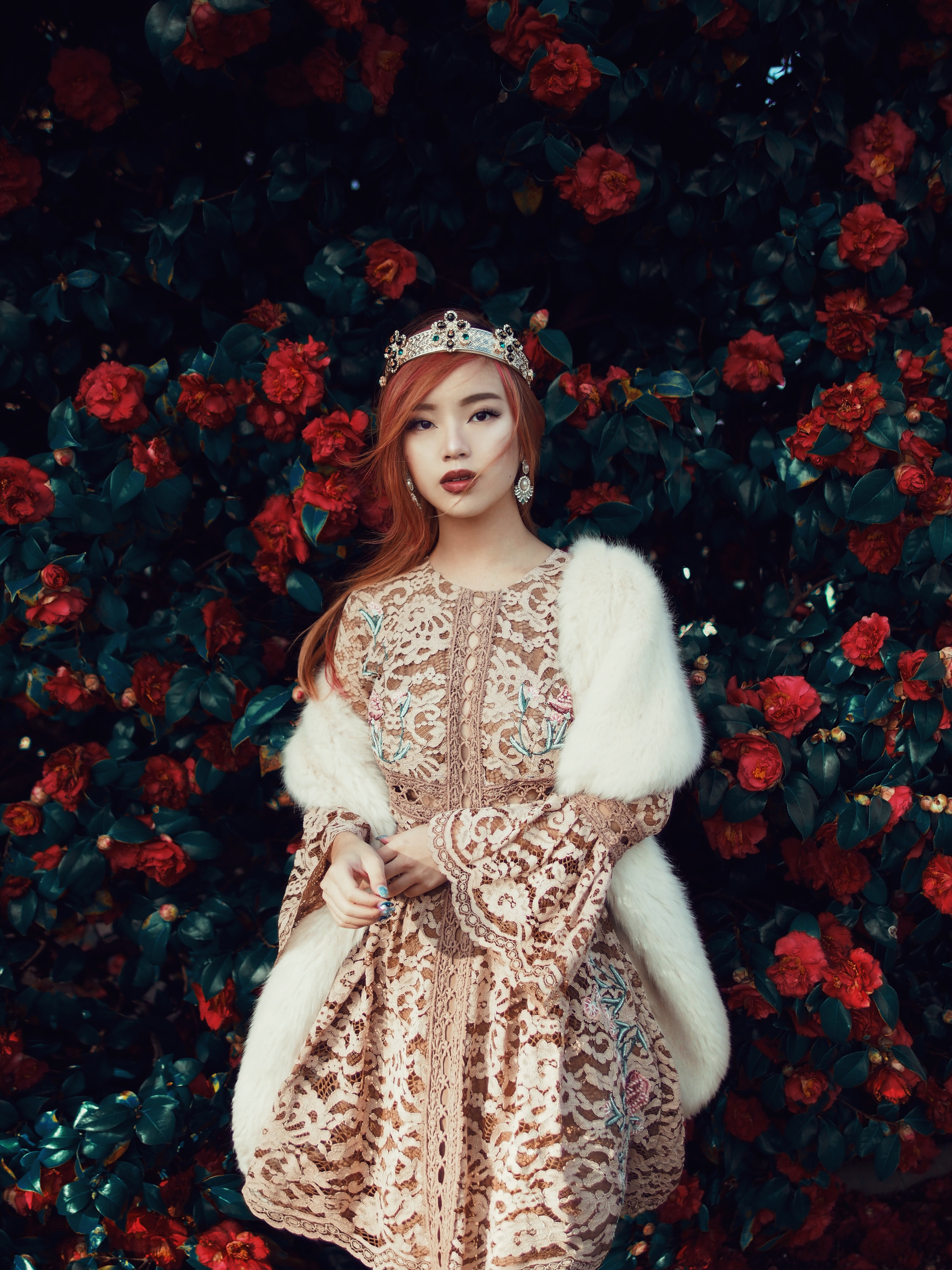 READ COMMENTS -
1 COMMENT