Australia is undoubtedly one of the world's most scenic and interesting continents around, and having lived in Western Australia for over seven years, I can attest to its tremendously vast and varied landscapes, white sand beaches and its myriad of unique wildlife ranging from kangaroos to koalas. This time, however, I'd love to share some of my favourite photo spots from my recent time in Tasmania and Victoria. Let's begin!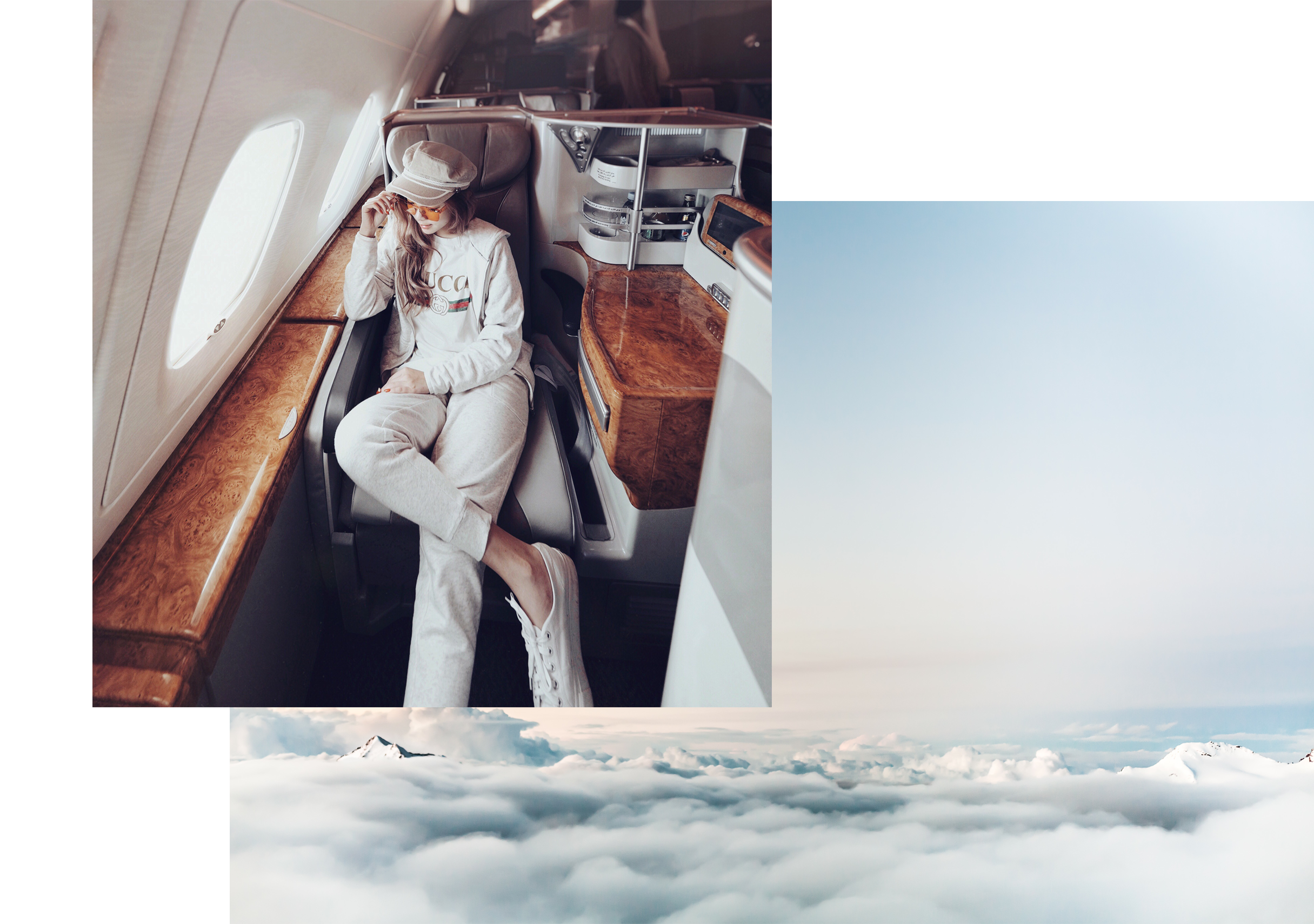 First, you'll need a way to get down under – and we all know that a seven hour flight is best embraced within
Emirates
' Business Class seating. The recommended route is, of course, SIN – MEL – SIN but this time I took an additional connecting flight from Melbourne to Hobart as the plan was to stop by Tasmania for a week.
Now, when you're up in the air, settle into your little pod comfortably and select a movie on your personal 23-inch entertainment screen with the touchscreen controller, and sip a refreshing beverage from the new in-seat mini-bar. But remember to leave some stomach room to enjoy the premium dining experience on-board and once you're ready to snooze, ease your seat into a fully flat 180-degree position.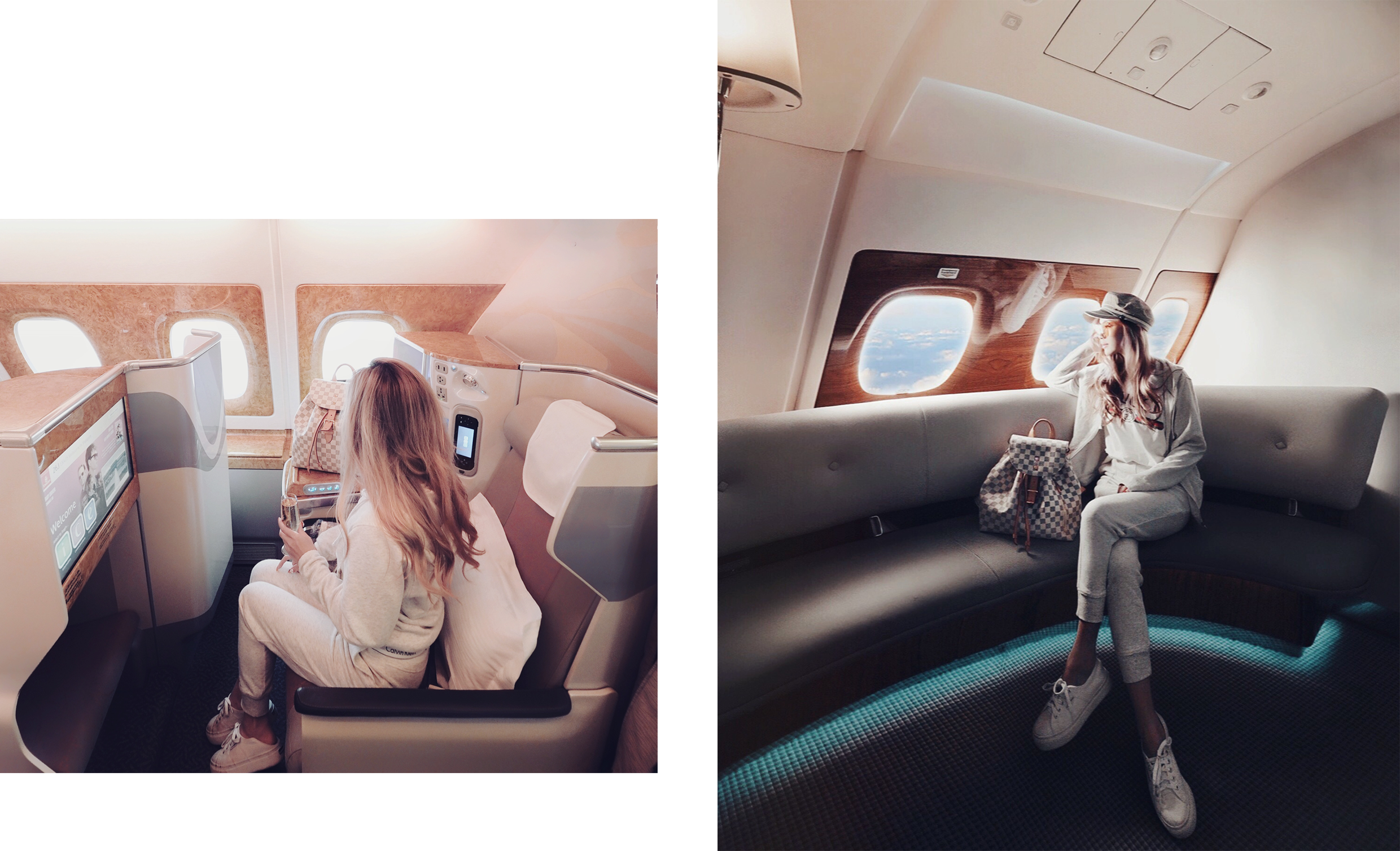 If you can't catch a wink, however, the
Emirates
A380 onboard lounge is the best place to sink into relaxation and meet other jet-setters at 40,000 feet. Grab a cocktail and help yourself to a selection of nibbles at the inflight bar, and don't forget to take a time-lapse of the moving clouds.
Next, you'll need a rental car! I have always embarked on self-driven road trips with my partner and would not recommend any other way. With
Hertz
, you can pre-book your car rentals early to secure the type of cars you want (we opted for a Medium 2WD for this trip and did a pick-up at the airport), and at the time and place you prefer – all without upfront payment, deposit or cancellation fees. I'm also a
Hertz Gold Plus Rewards
member (membership is free!) and this means the rental agreement is prepared in advance at the designated Gold Counter, so pick-up is always easy breezy. It also ensures you receive first class car rental service in Australia and at over 4,000 locations worldwide, as well as members' only discounts through special e-mail offers.
What I love most about self-drive is that there's complete freedom, convenience and is overall always a better experience to remember. You can take full control of your own adventure and plan it out the way you want it, stopping along anytime for picture-perfect backdrops, and best of all there's never a need to worry about figuring out public transport or catching the last bus, for example.

Most of the time, the majority of beautiful destinations are not accessible via public transport anyway. But in any case, my partner and I enjoy the privacy because we get to work our carpool karaoke skills and there's nothing quite like exploring new places in the comfort of your own
Hertz
rental car. Australia is also one of the best countries to embark on a self-driven road trip because traffic is relatively low, especially in the countryside, and they offer countless of beautiful touring routes that connect picturesque landscapes with cultural sights.
And finally, it's time to settle into your passenger seats and commence your road trip with the best of what Tasmania and Melbourne has to offer. Here are the best photo spots for all your 'gram needs:

1
. Wineglass Bay, Tasmania
Best viewed from Mount Amos or its other lookout, Wineglass Bay is located within Freycinet National Park, and is wonderful sight with its crystal clear waters and white sandy beach. The view was rather misty when we got to the top, but a great trail nonetheless and one to tick off my to do list. Can you imagine how perfect this scene would be during sunrise?
2
. Cradle Mountain, Tasmania
Take the Hanson's Peak walk and don't look back! The highlight is this stunning view that looks out across Dove Lake to Cradle Mountain, one of Tasmania's best known tourism icons.
3
. Mount Wellington, Tasmania
Only a half-hour drive from Hobart, Mount Wellington offers impressive views of the city, Bruny Island, the D'Entrecasteux Channel and the South West Wilderness. This was taken at sunset!
4
. St David's Park, Tasmania
Spring galore! We saw many cherry blossom trees within the city of Hobart, so take a drive, explore the city on foot and fall in love with the amazing weather.
5
. Honeymoon Bay, Tasmania
Have you ever heard of a nicer sounding bay? Honeymoon Bay is a sweet swimming spot but we decided to chase a very romantic sunrise at half past six in the morning. Worth it!
6
. Table Cape Tulip Farm, Tasmania
Early October is your best chance to see the tulips in bloom, but we went in the middle of the month and fortunately still got to witness the best of this 90-acre farm. On another note, we initially allocated an hour and half to explore the area, but ended up staying for almost three hours because it was truly so beautiful and I struggled to leave. My bad.
7
. The Twelve Apostles, Victoria
And on to Melbourne! The Twelve Apostles is surely one of the most spectacular stretches of coast anywhere on Earth and I found the scene at sunset to be incredibly mesmerising.
8
. Gibson Steps, Victoria
The hottest tip I can give is that there is actually a carpark right by the Gibson Steps (we actually took a long walk all the way from The Twelve Apostles). These glorious steps will take you down to a lush beach, where you will find the postcard worthy scene to be completed by two jutting rock stacks named Gog and Magog.
9
. Yarra Valley, Victoria
Start your Yarra Valley adventure with a hot air balloon experience at sunrise and witness the world's famous wine region with breathtaking views, flowing hills and valleys.
10
. Royal Exhibition Building, Victoria
Located within Melbourne and surrounded by Carlton Gardens, the Royal Exhibition Building is one of the world's oldest remaining exhibition pavilions and is quite the architectural masterpiece.
11
. The Balconies at Grampians, Victoria
Less than a half hour uphill drive from Halls Gap, the Balconies set within Grampians National Park is the best spot to soak up the panoramic views of Victoria Valley and the surrounding ranges. To get to the Balconies, park at Reed's Lookout and take a gentle one hour return walk.
12
. Loch Ard Gorge, Victoria
Part of Port Campbell National Park, the Loch Ard Gorge is about three minutes' drive west of The Twelve Apostles and access to the gorge is via an easy climb down a set of stairs onto a very soft sandy beach. I personally wouldn't recommend swimming here though, the waves are strong, the currents are treacherous, and the rocks are unforgiving.
Let me know your favourites, wish-list, recommendations or simply if you've visited any of the above mentioned? Happy travelling!
PREV. ITEM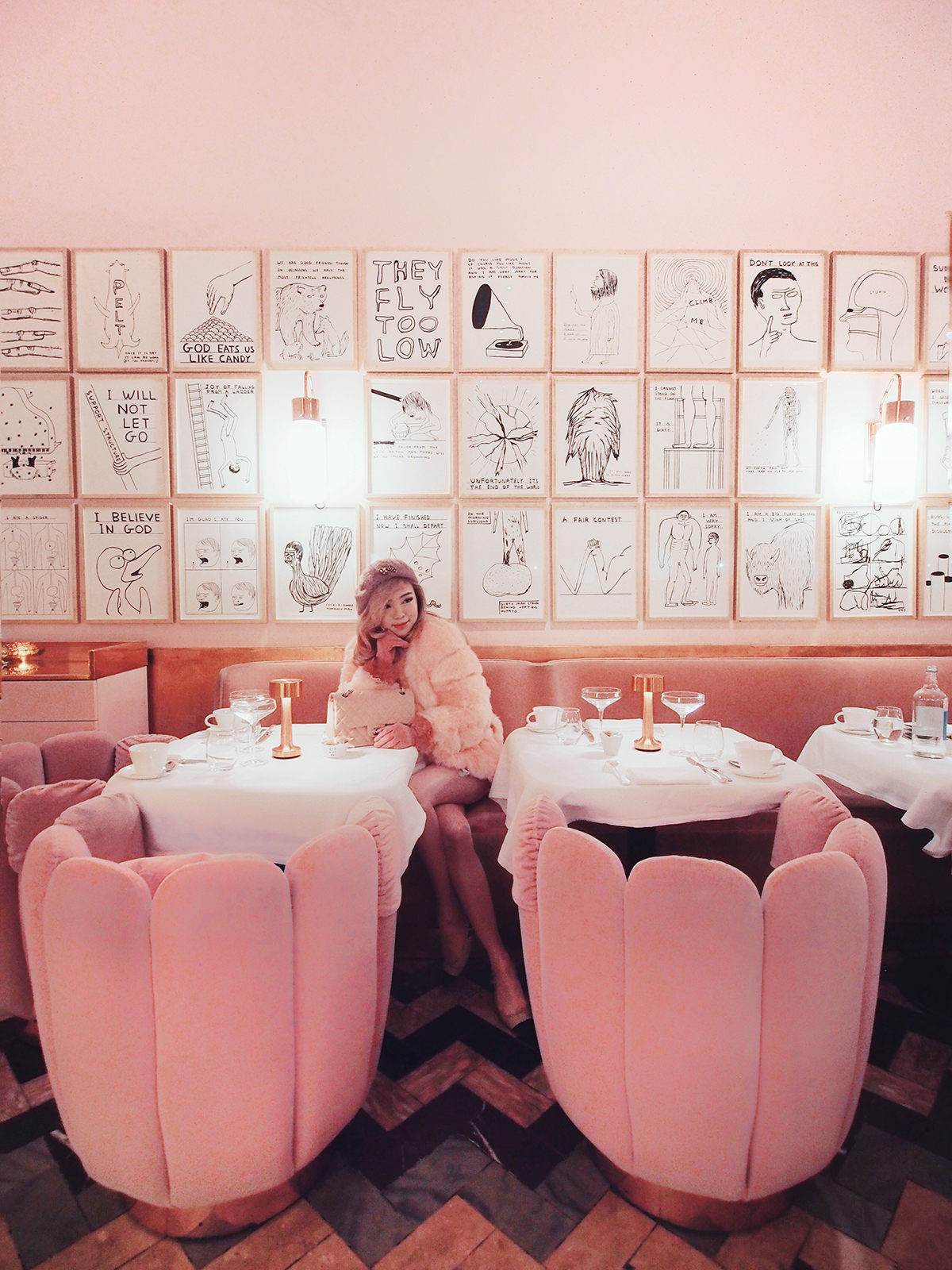 NEXT ITEM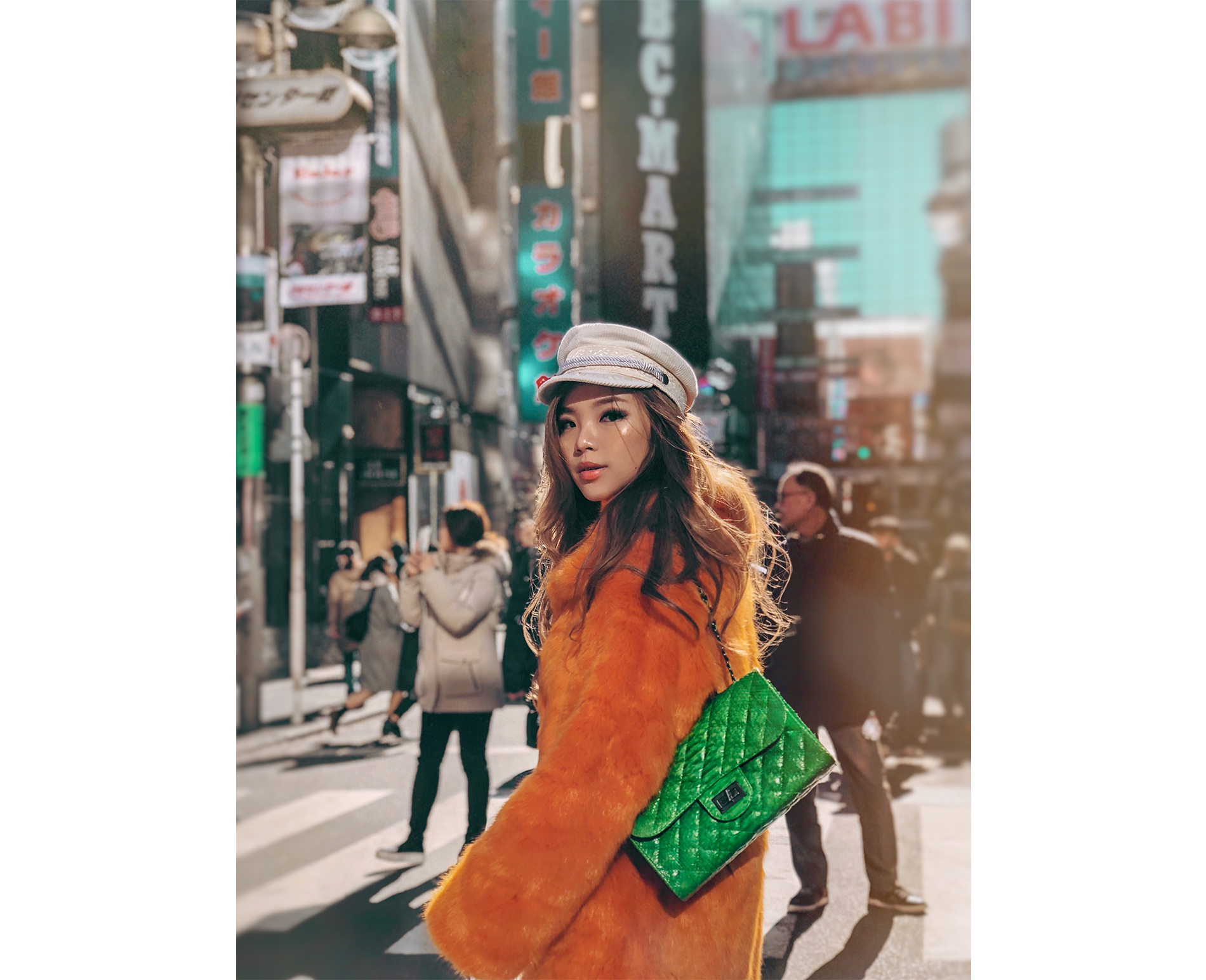 READ COMMENTS -
1 COMMENT