Does SK-II Facial Treatment Essence really work?
Disclaimer: SK-II has contacted me to write a review about my honest experience. All opinions are my own.
My love affair with the brand began six years ago when my mother first introduced the SK-II Facial Treatment Essence to me. She even told me of its celebrated story: at a sake brewery in Japan, scientists had noticed elderly workers with wrinkled faces but extraordinarily soft and youthful-looking hands. These hands were in constant contact with the sake fermentation process. The secret ingredient? Pitera. And just like that, the very first bottle of SK-II Facial Treatment Essence was created in 1980.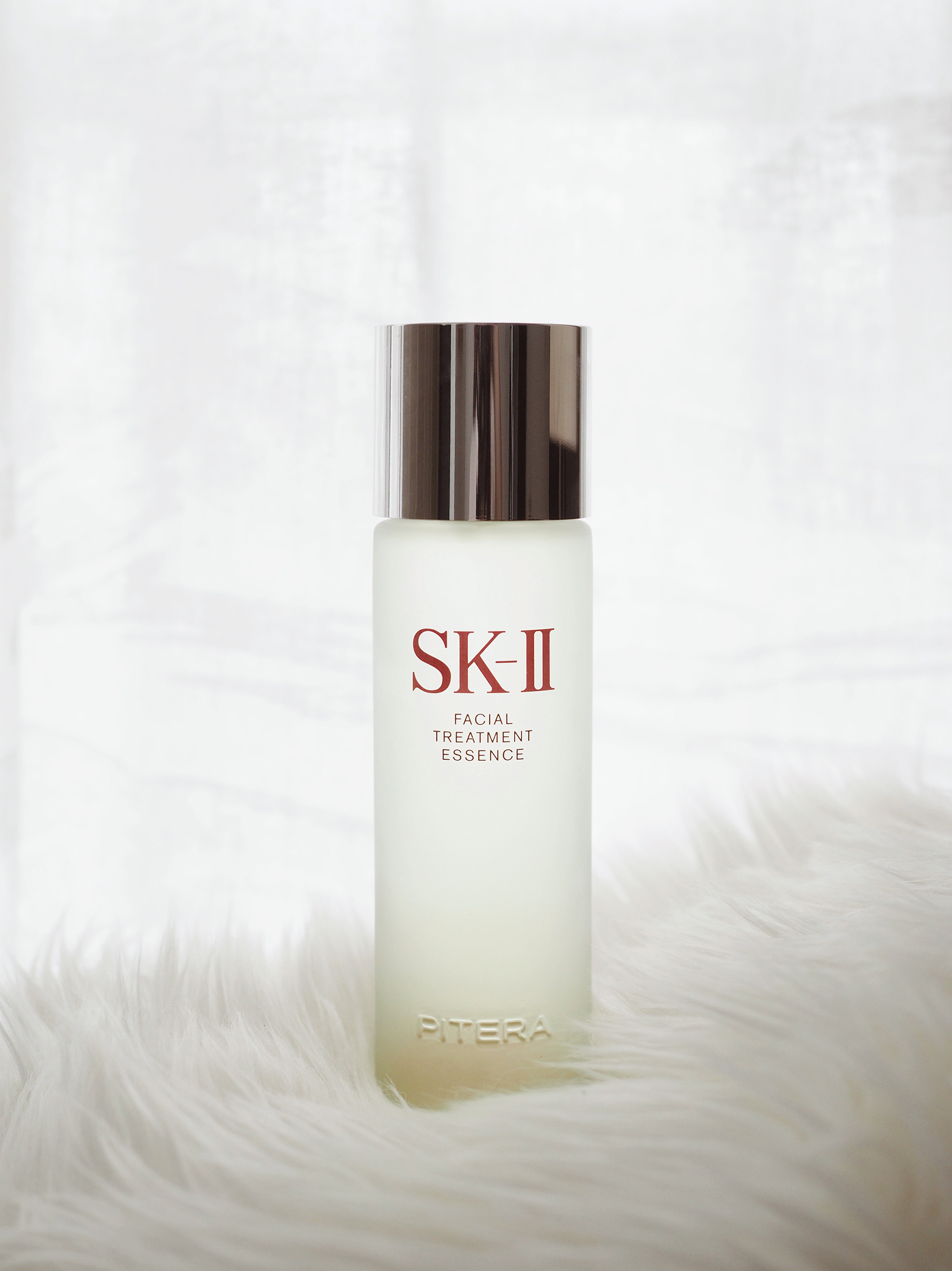 I still remember my first week of using the product, my skin felt smoother and more radiant but what surprised me most was that everyone else noticed it too. I was still in university then and friends would come up to me during the day to ask if I had switched my foundation or used a highlighter because my skin glowed so much. This really proved how much the Facial Treatment Essence worked for me – and fast forward to present day, I'm still a devotee.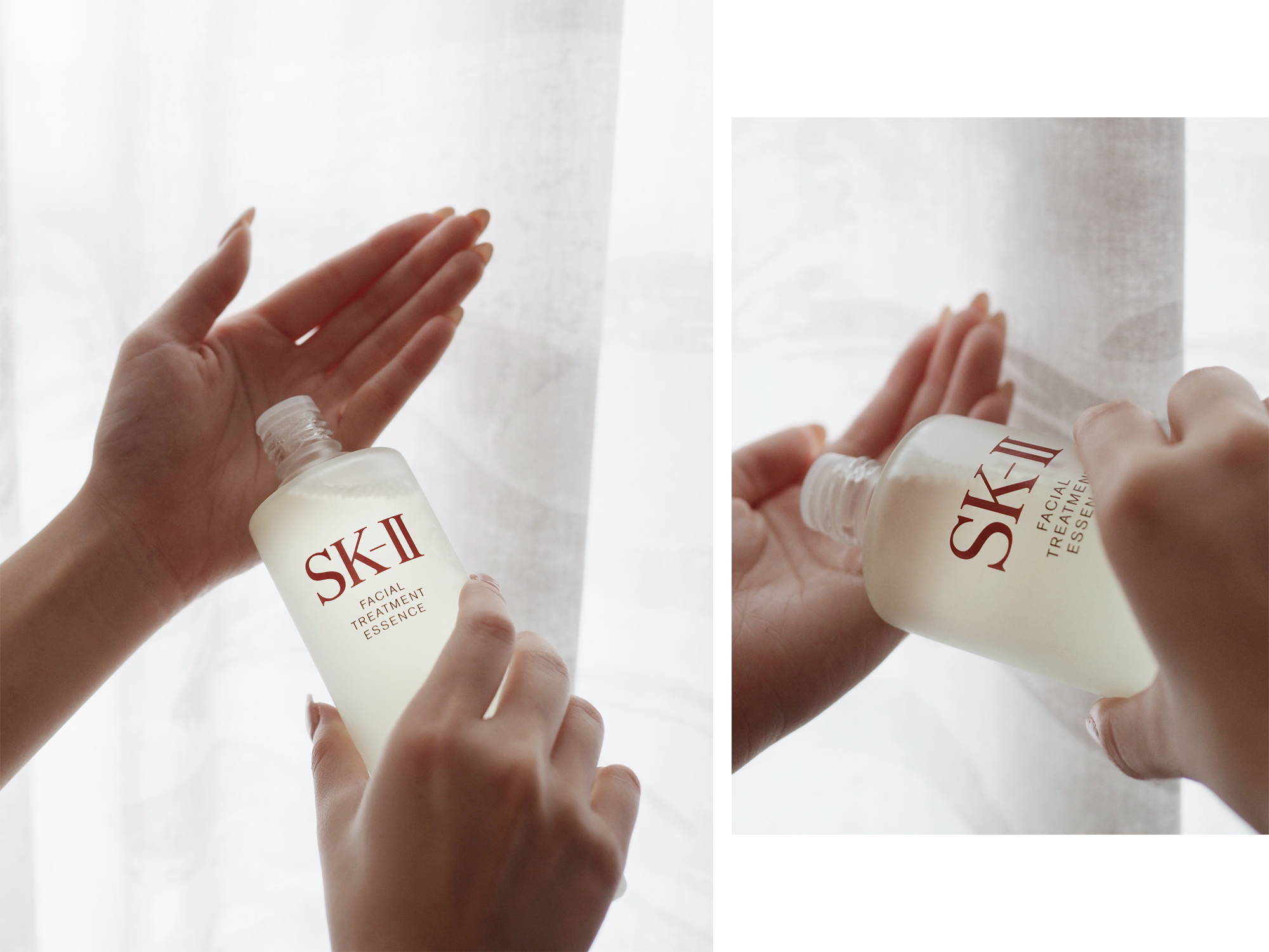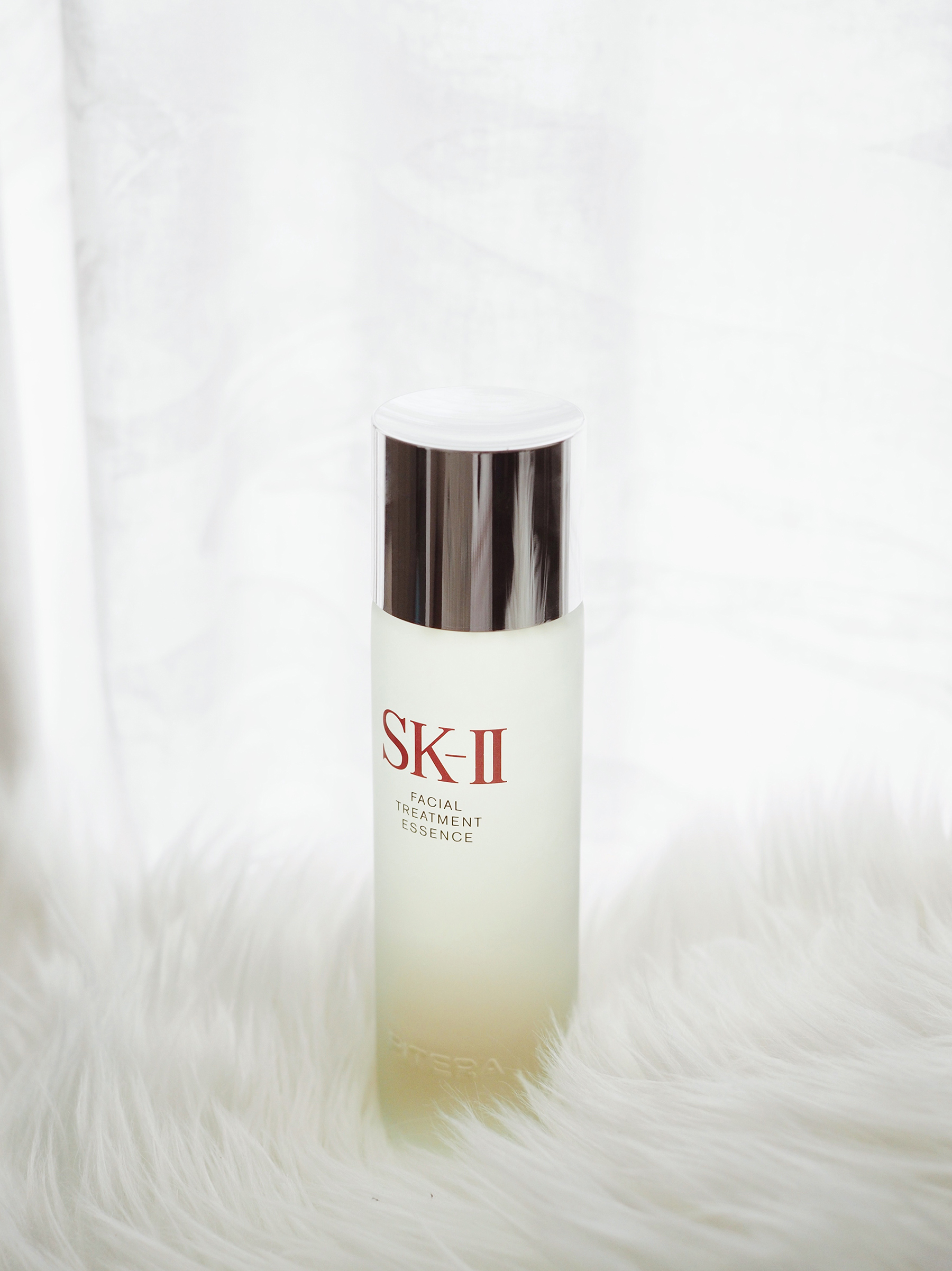 What is SK-II Facial Treatment Essence (FTE)?
I call it 'liquid gold', but SK-II FTE is also commonly known as 'miracle water' to other long-time users. It is the world's first beauty essence that offers the highest concentration (more than 90%) of its active ingredient, Pitera – a bio-ingredient containing over 50 micronutrients that conditions skin to retain its natural functions, keeping it crystal clear.
I love that SK-II FTE is fragrance-free because an intense smell, especially from a skincare product, can really put me off. Moreover, FTE even activates anti-oxidation process, moderates skin surface renewal cycle, and keeps skin protected against environmental damages.
How to use SK-II FTE?
From experience, there are many different ways to use the SK-II FTE and my daily routine is to pat it all over my face gently with bare hands (see Method 2). To make the most out of the product, I have even used it as a DIY mask for de-puffing (see Method 4 and 5).
Method 1: Soak a cotton pad with FTE and gently smooth onto your face and neck for 1 minute. Turn the cotton pad around and gently pat over your face, neck and décolletage until absorbed.
Method 2: Use your fingers and palm (instead of a cotton pad) and follow the same steps above.
Method 3: Complexion caking up mid-day? Use a few drops of FTE and pat over dry patches or spots for an instant hydration fix.
Method 4: De-puff under-eye bags by simply soaking a couple of cotton pads with FTE, sealing them in a Ziploc bag and putting them into the freezer. Use next morning or in the evening by placing them over your eyes and relax for 5 minutes.
Method 5: Use as a DIY mask by saturating many cotton pads in FTE, sticking them in a sealed Ziploc and same as above, putting them into the freezer. Slap the sheets on any part of your face once they are nice and cool, and follow up with the rest of your skincare regime after a few minutes.
Will using SK-II FTE have side effects?
I have personally never experienced any side effects on my skin while using SK-II FTE.
The product is suitable for all skin types, including sensitive skin. However, a small minority of users with both normal and sensitive skin types have encountered side effects when using FTE. This is because natural ingredients are contained in SK-II FTE so experiencing side effects is possible. I would advise for anyone to please discuss all ingredients with your dermatologist before using this skin care product.
Where to buy SK-II in Singapore?
Great! You can simply purchase SK-II FTE by shopping online or by visiting your local store where the SK-II consultants can assist with analysing your skin and give proper advice. If you are travelling, however, you can shop the products at various SK-II Duty Free counters, and do check out other recommended products for the ultimate Japanese skincare routine. Here's to crystal clear skin!
PREV. ITEM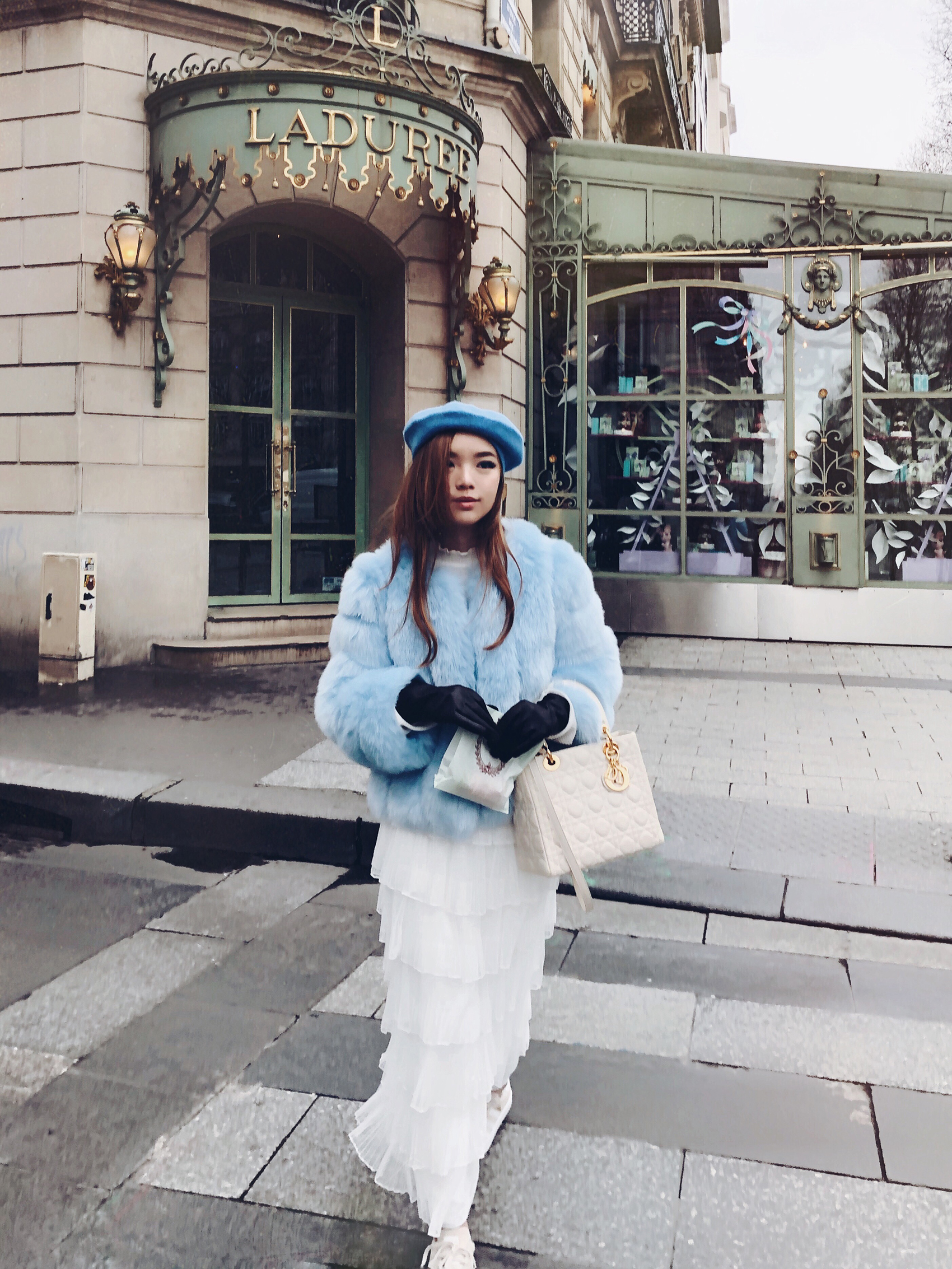 NEXT ITEM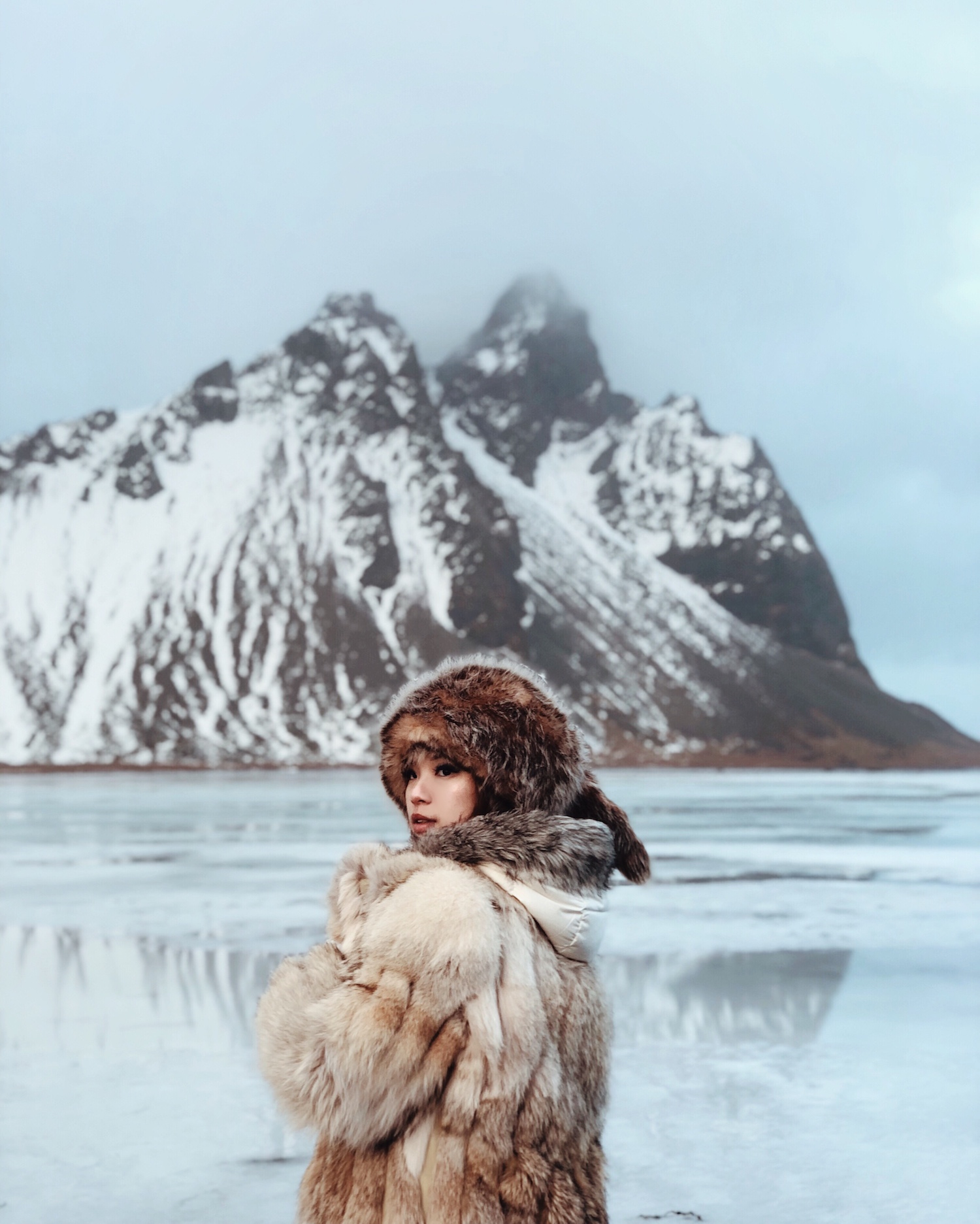 READ COMMENTS -
1 COMMENT