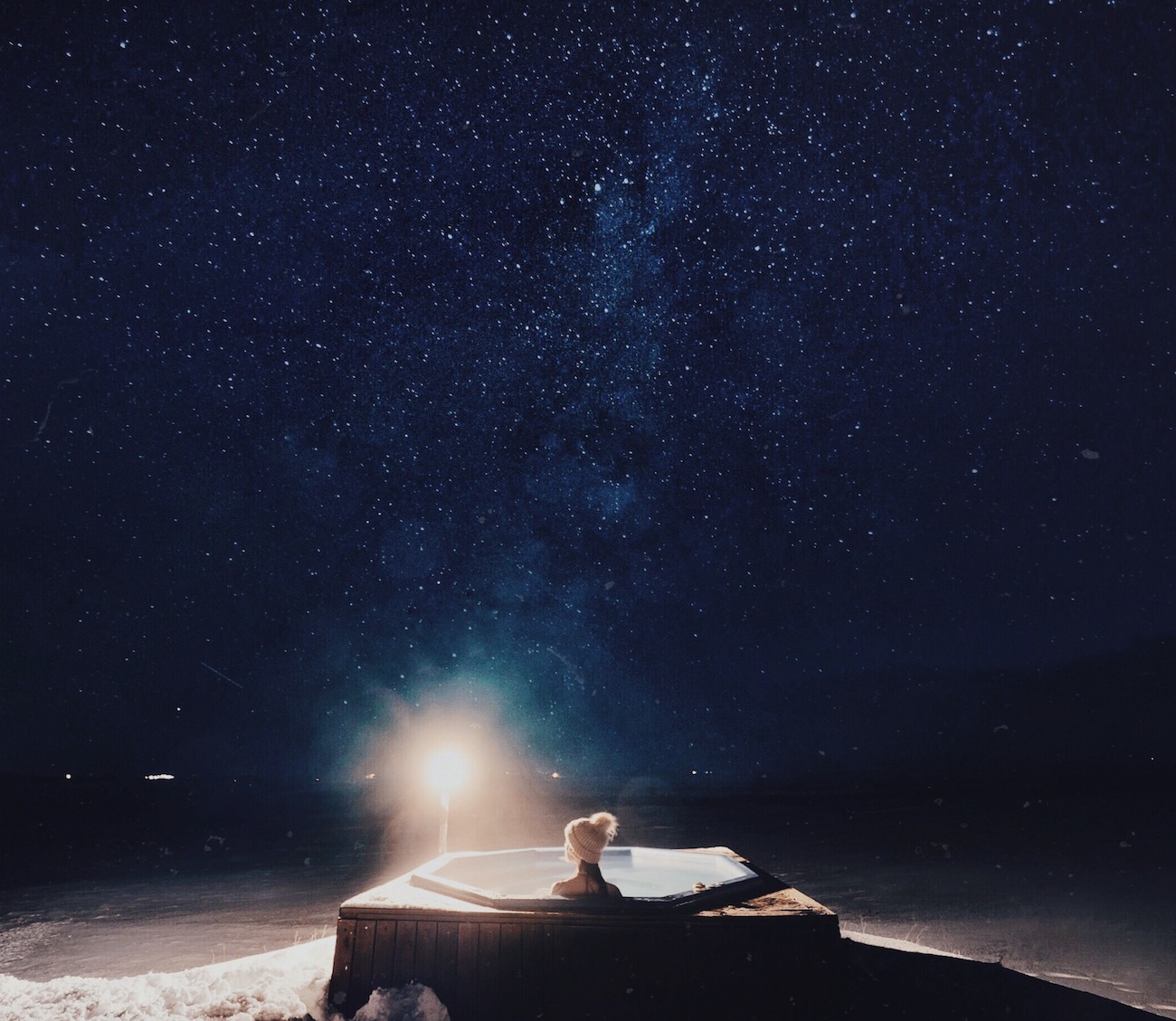 Everything you think you can imagine about Iceland, throw it out the window. Prior to my trip, I had spent months obsessing about every scene and every location, and let me tell you that the place is nothing quite like what you can ever envision. From its majestic sights of the Milky Way and Northern Lights, to its phenomenal untouched landscapes of frozen waterfalls and snow-capped glaciers, Iceland during winter is otherworldly in many ways.
I've received an overwhelming request for this post, so here's to sharing my top favourite spots in the land of fire and ice: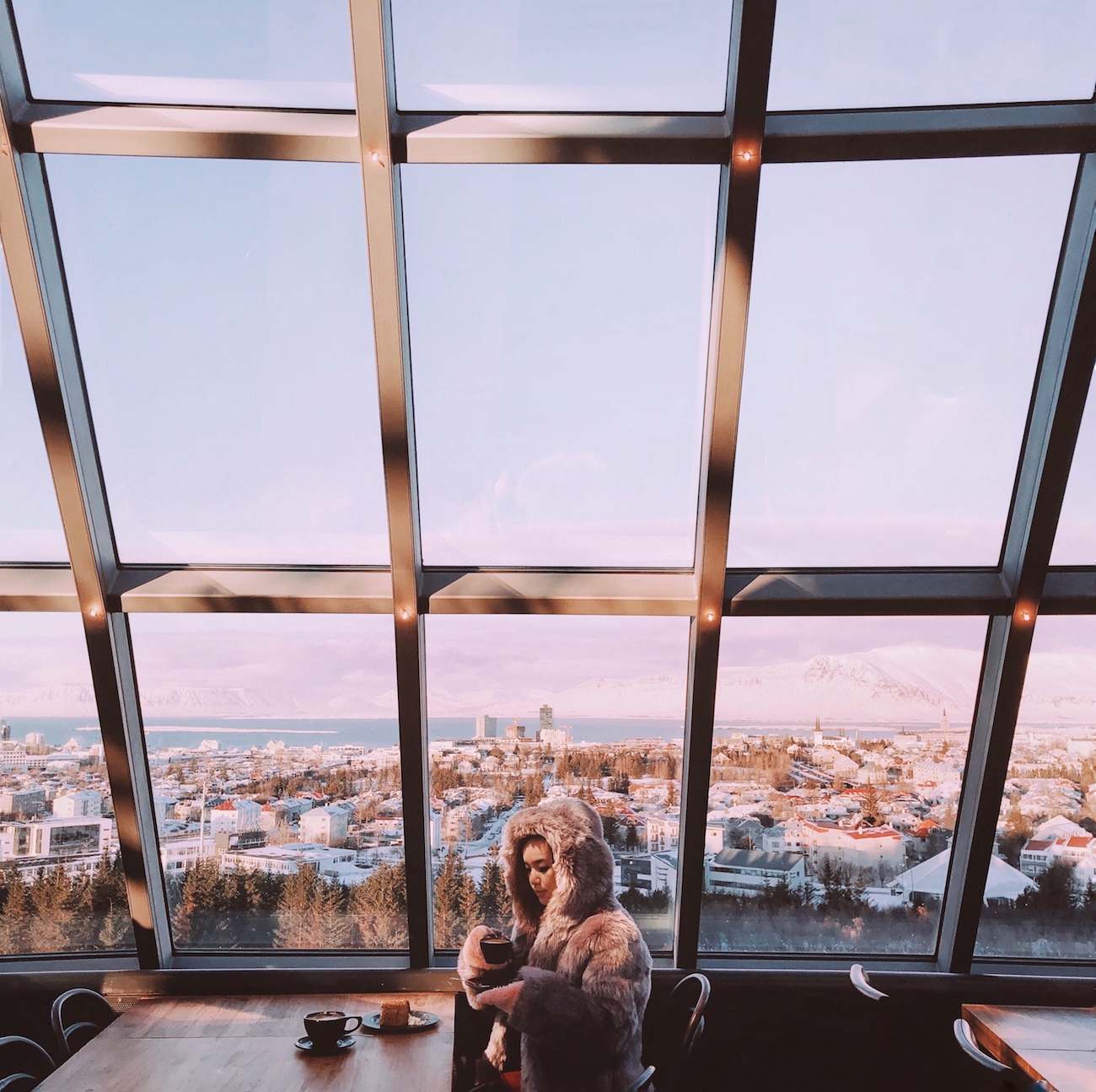 1. Perlan Museum
If you're staying in Reykjavík for a few nights, make sure you pop by Perlan Museum that offers amazing panoramic views of the city. We went an hour just before sundown and got to witness the town bathing in a divine palette of pale pinks and purples. Oh, and the cafe's hot chocolate and carrot cake is definitely worth visiting for!
2. Blue Lagoon
No Iceland trip is complete without a visit to the Blue Lagoon. You'll know you're in the right place when the air starts to smell slightly sulphuric (you'll get used to it!). It may be crowded with tourists even in the height of winter, but the spa is developed in the rugged lava landscape and is quite a spectacular sight to behold. As a bonus, the lagoon's geothermal seawater is also known for its positive effects on the skin.
Heads up: To enter the Blue Lagoon, you need to book in advance on its official website. Also make sure you bring waterproof cases or Ziploc bags to protect your camera or phone as you're basically in the water the whole time.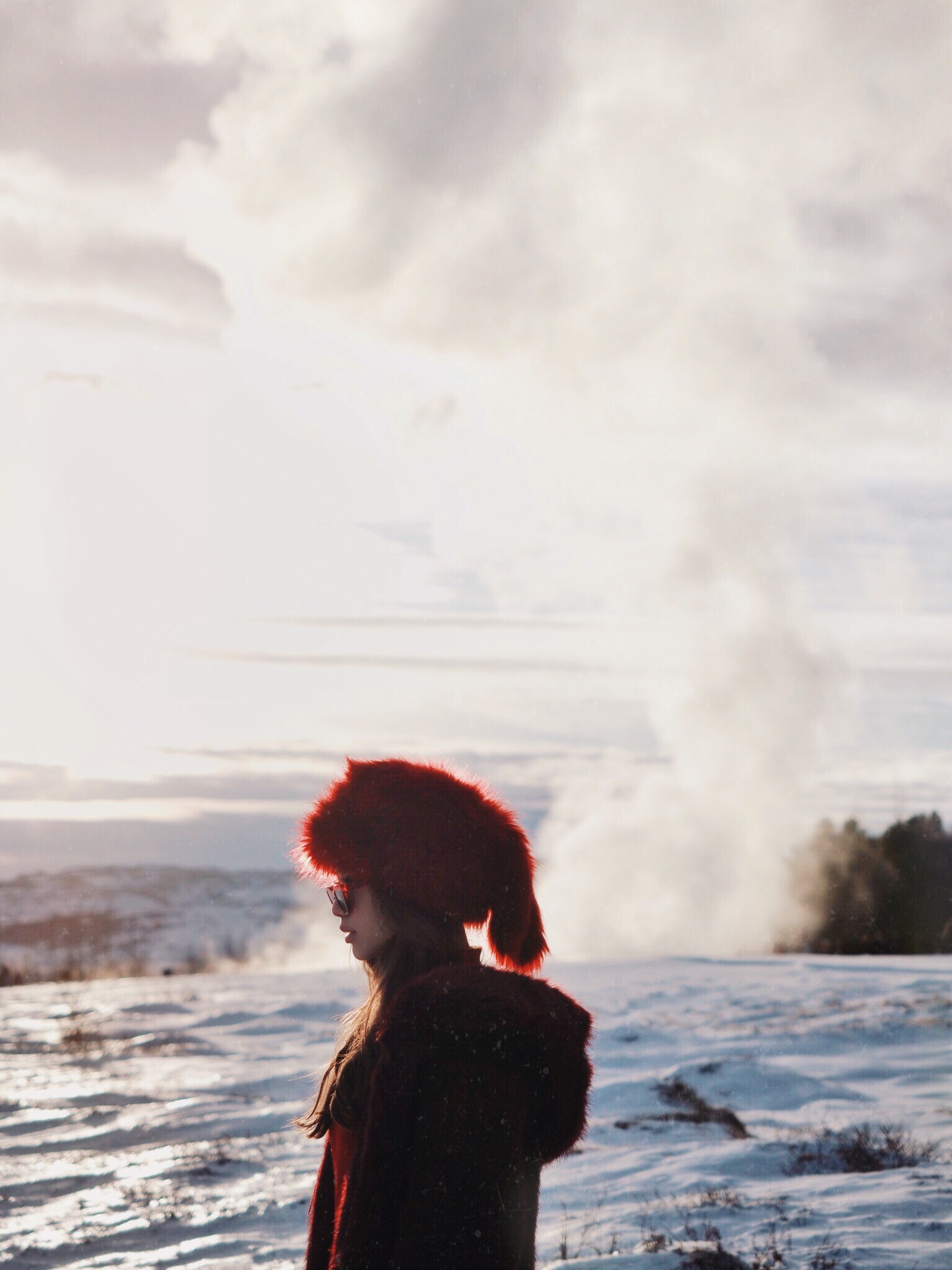 3. Geysir Hot Springs
Though the Great Geysir itself is now more or less inactive, the area surrounding it is geothermically very active with many smaller hot springs. The main attraction is now Strokkur (The Churn), another geyser that erupts at regular intervals every 10 minutes or so and its white column of boiling water can reach as high as 30 meters. The whole area is basically a geothermal park sitting on top of a vast boiling cauldron!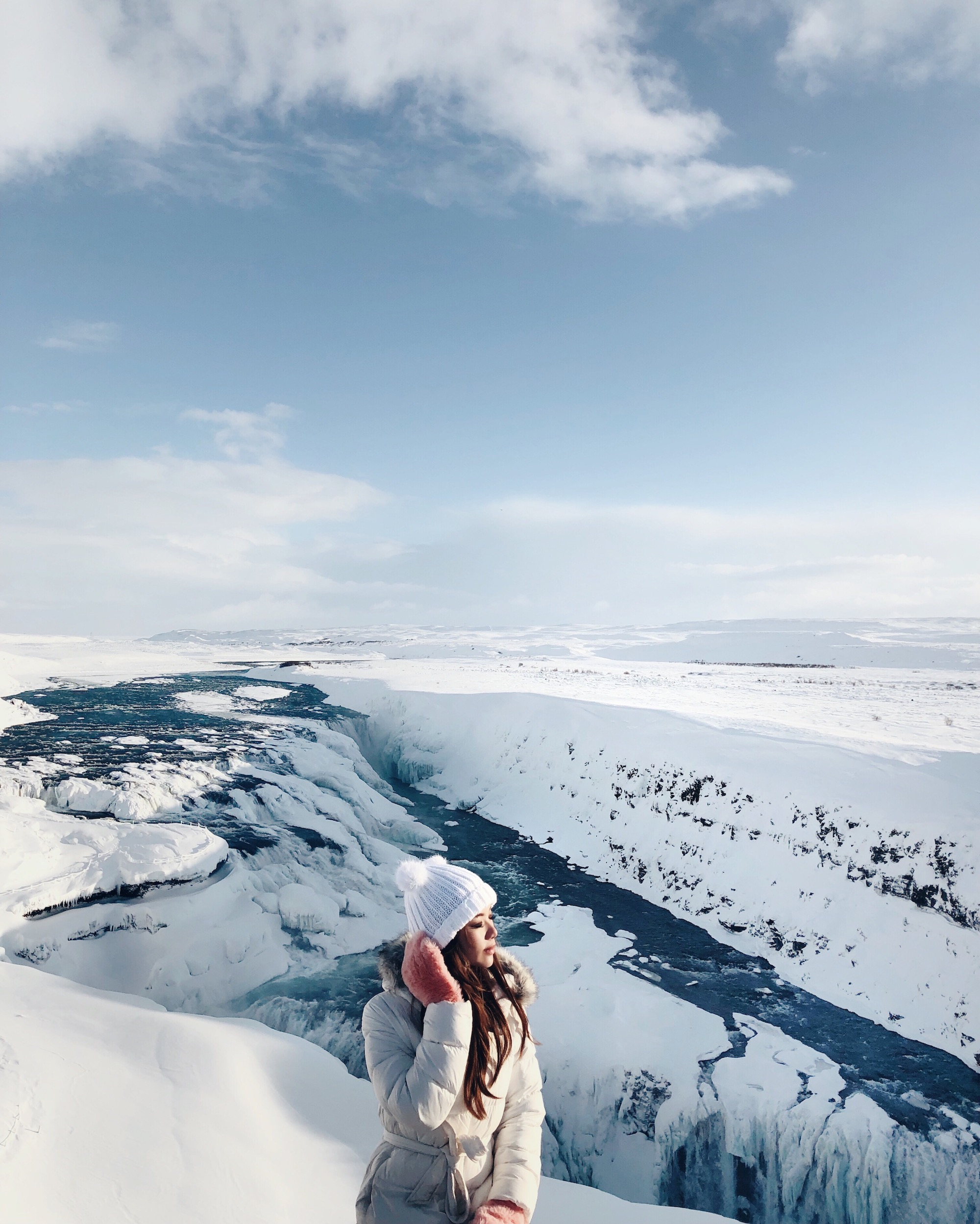 4. Gullfoss
Iceland's most famous waterfall, and also Europe's most powerful one to date, translates to 'Golden Waterfall' in English. And it's easy to see why – the multi-tiered waterfall can be overwhelming to witness as the forces of beauty and untouched nature come into play. There are different paths and viewpoints (first image is from the top, and second image is from the bottom), so you're bound to get a good angle no matter where you stand.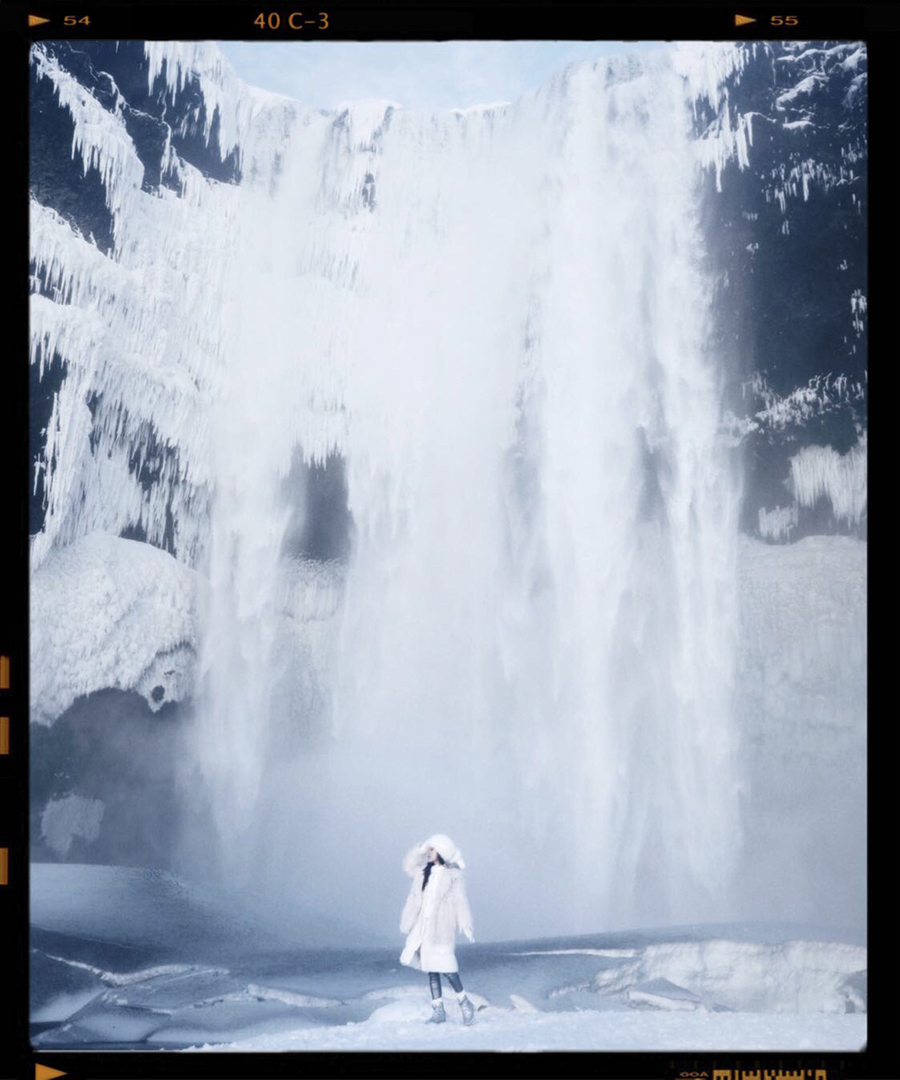 5. Skógafoss
Another enormous waterfall is Skógafoss. It remains unique because its water comes directly from two glaciers, Eyjafjallajokull and Myrdalsjokull, so don't be afraid to get drenched when you're too close. There is also a long flight of stairs on the right-hand side that leads to a view from above, however we didn't attempt the climb as the ice was too slippery during winter.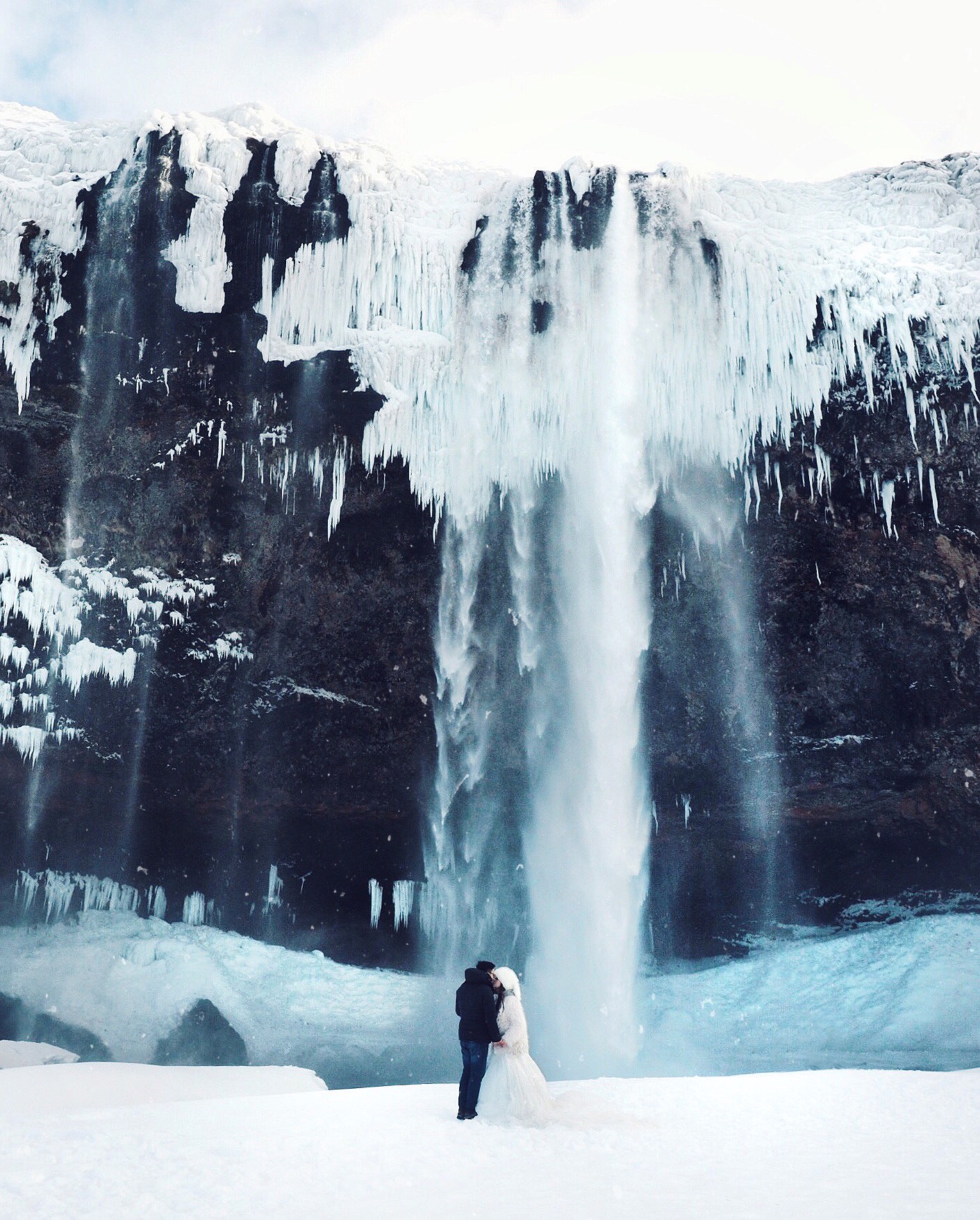 6. Seljalandsfoss
Almost neighbours with Skógafoss, Seljalandsfoss is a smaller version fed by the same melting water from the famed glacier-capped Eyjafjallajokull volcano. However, this one can actually be fully encircled and you can even walk behind its flowing fall. Just be careful and don't slip!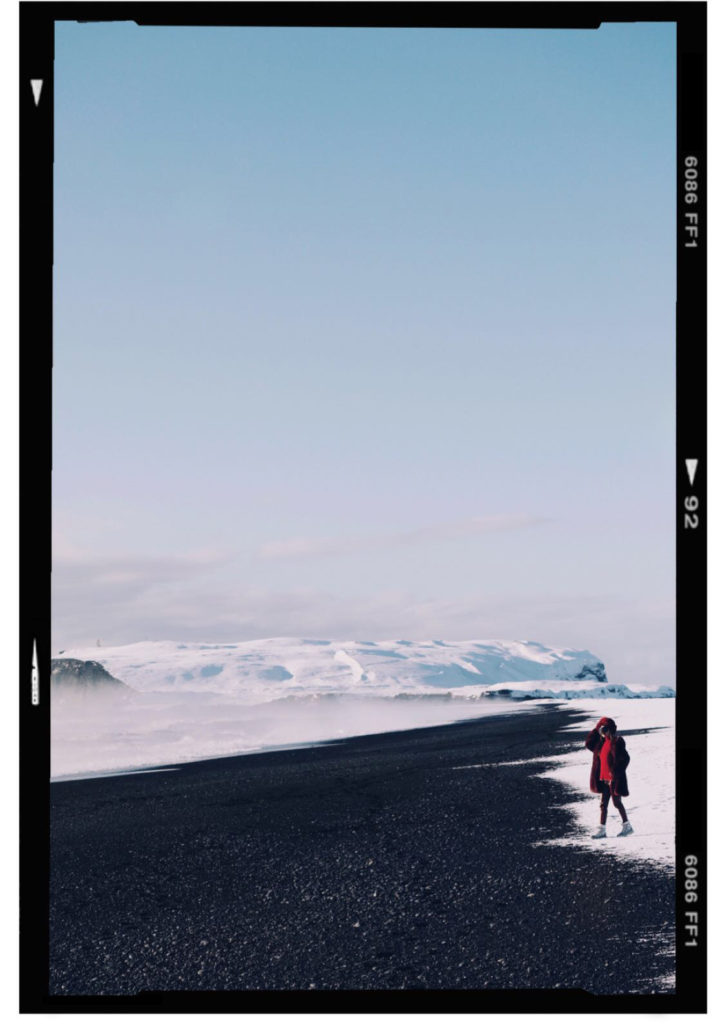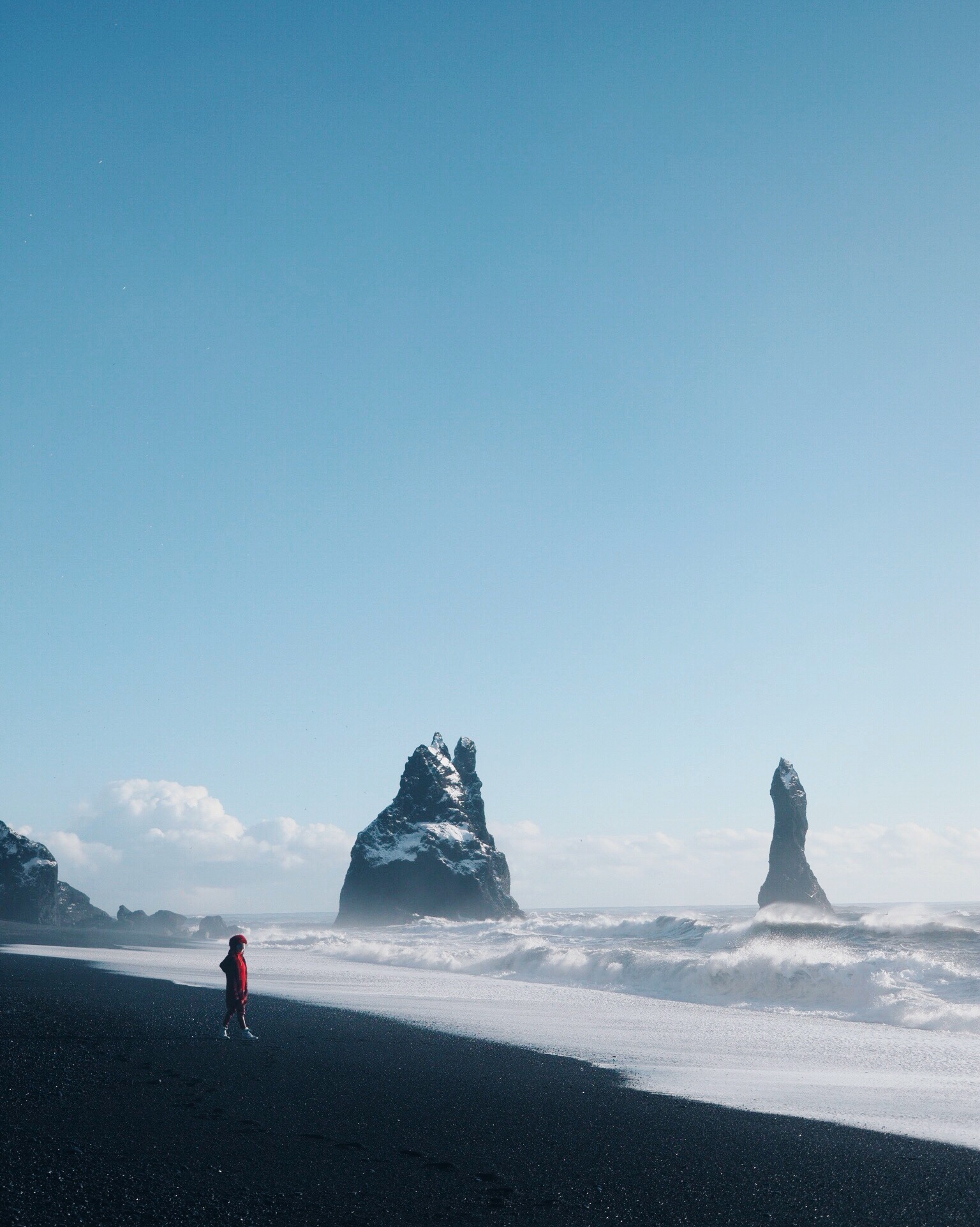 7. Reynisfjara Beach
Reynisfjara is the most famous black sand beach in Iceland with its wild and dramatic beauty of roaring waves from the Atlantic Ocean. It is also the ideal place to meet the Icelandic trolls (rock formations in the ocean with a mythological-like story). Note: the black sand is actually formed from heavily eroded volcanic rocks that are black to begin with i.e. cooled lava turns black as it cools and hardens.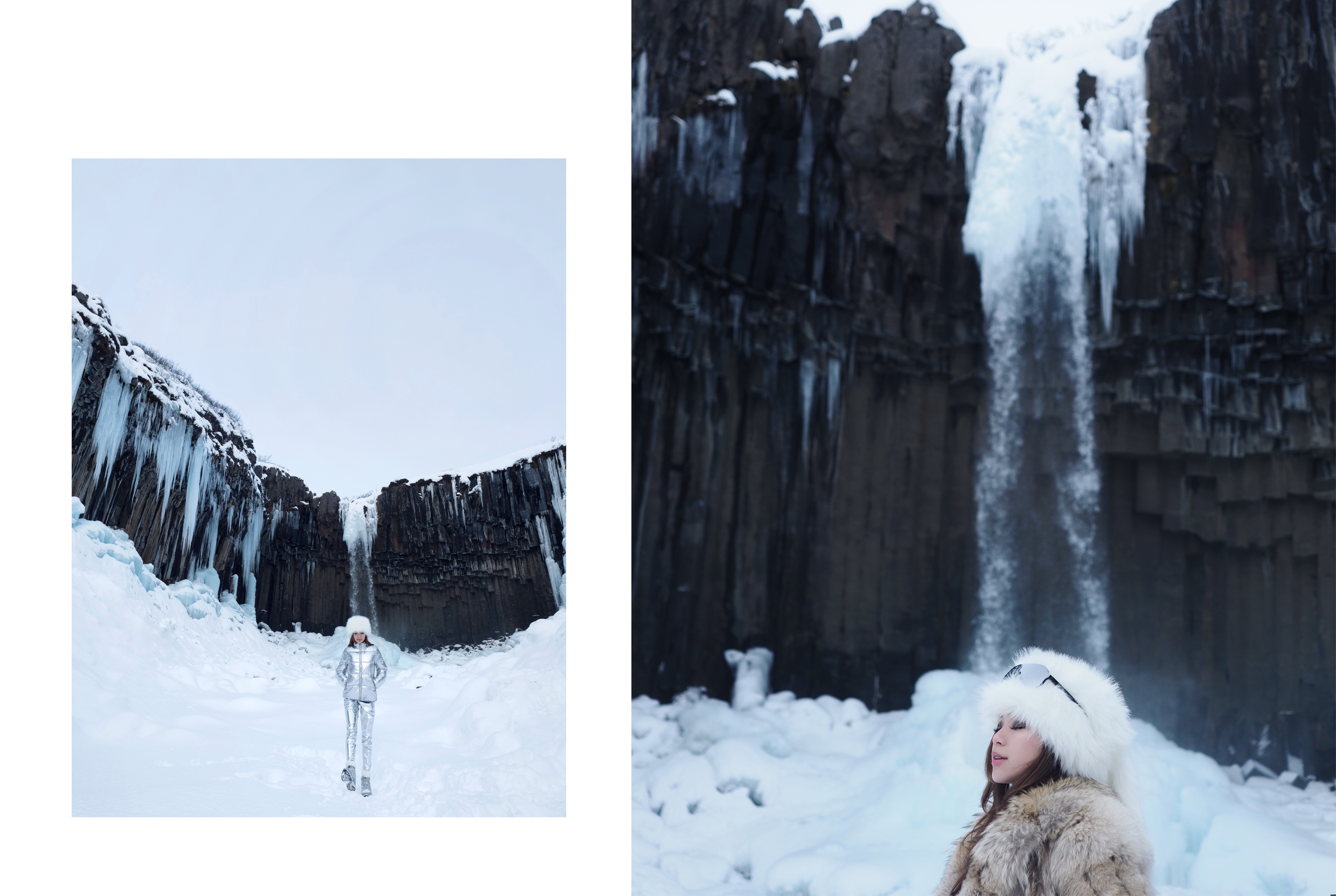 8. Svartifoss
Svartifoss (Black Falls) is situated in Skaftafell, which belongs to Vatnajökull National park. You can read more about it here in my other blog post.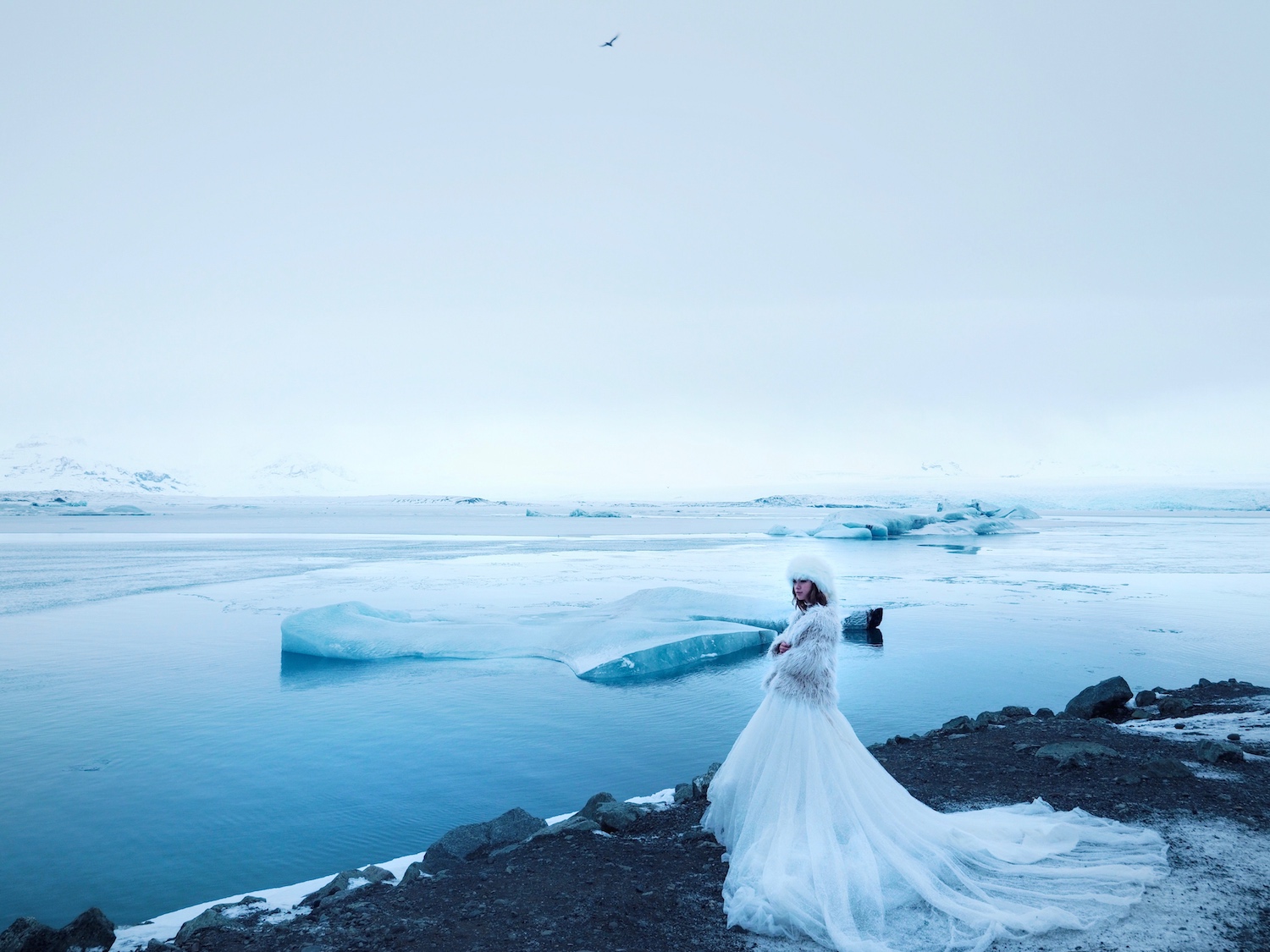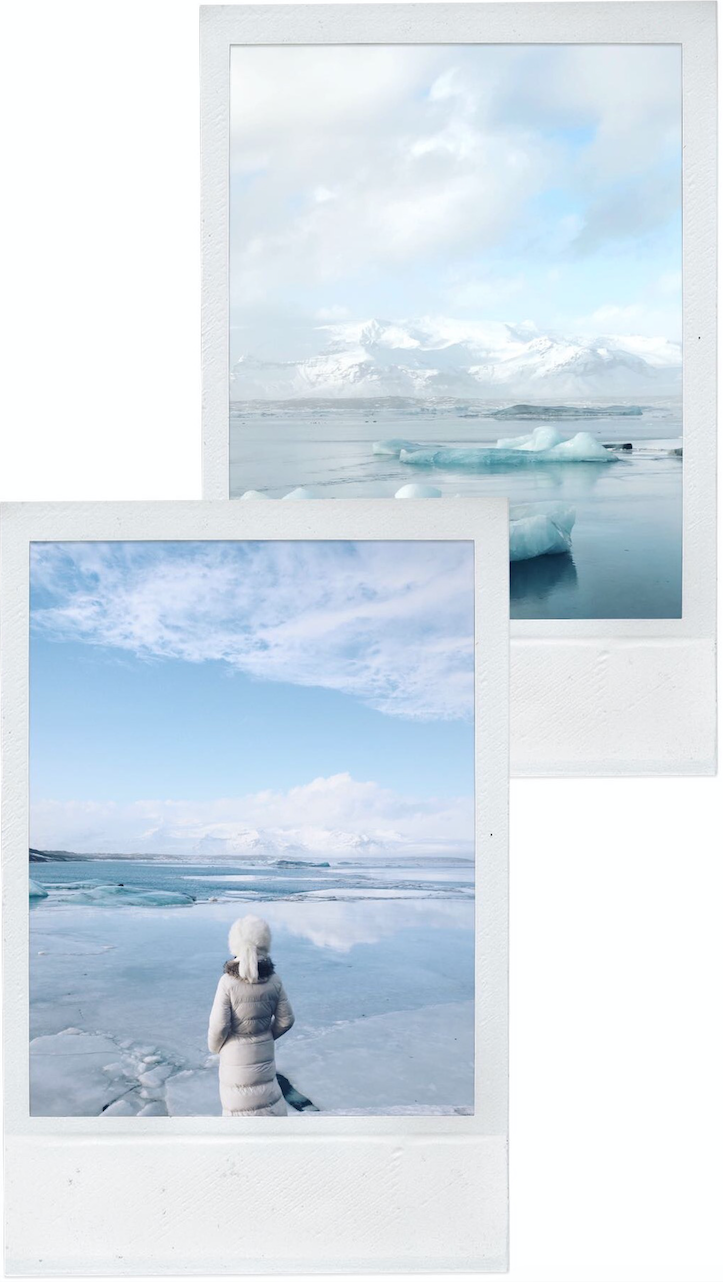 9. Jökulsárlón
Heaven on Earth is this beautiful glacial lagoon where the proposal happened, and admittedly even before that I had fallen hard for this particular place. Here you will see hosts of spectacular, luminous icebergs drifting in an unearthly blue landscape – the perfect spot for photography. My husband and I were even lucky enough to observe sea lions encircling the newly formed icebergs as they plunged into the water with sploosh sounds. We both loved Jökulsárlón so much that we returned the next day, and the day after.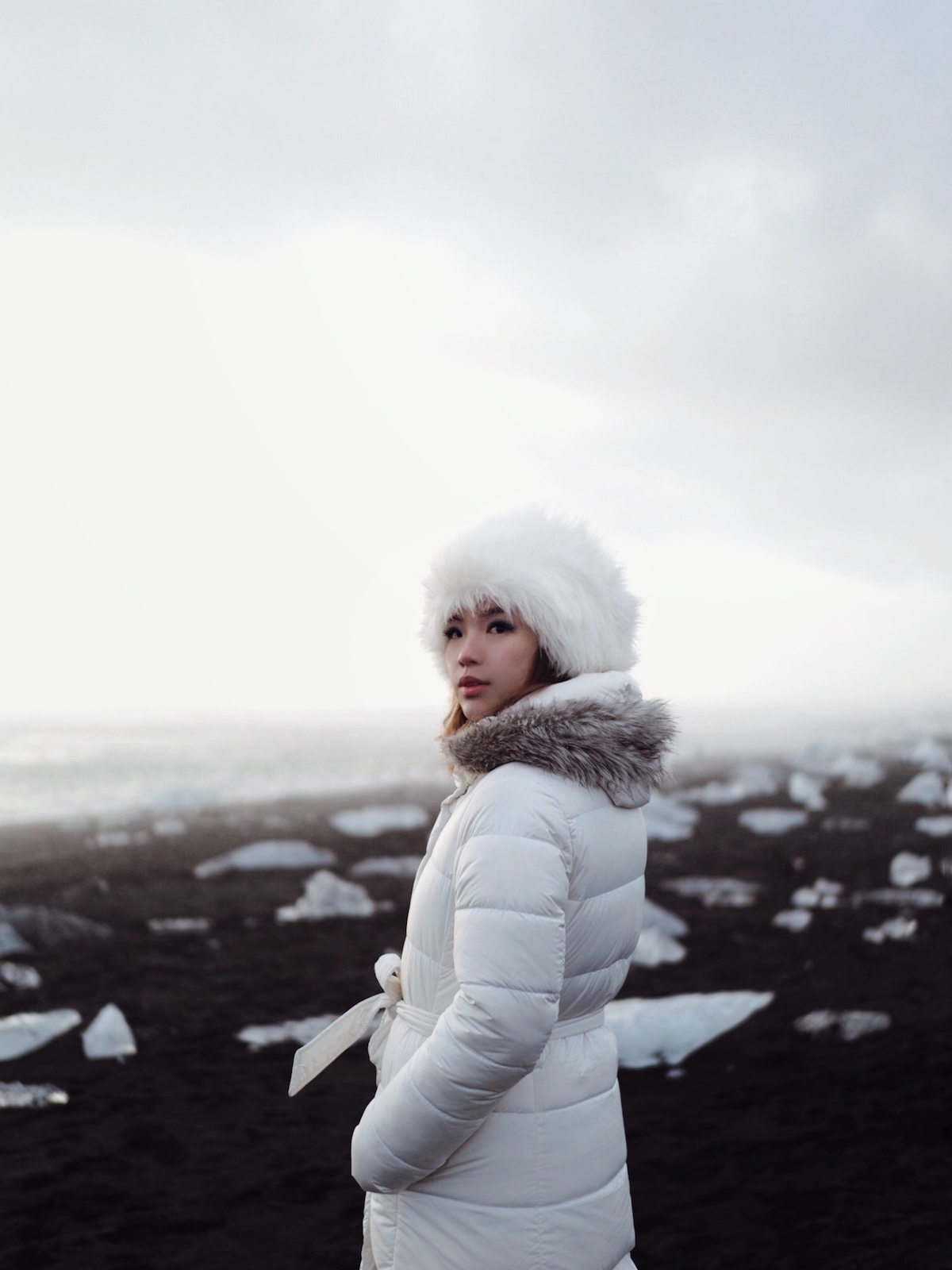 10. Diamond Beach
After Jökulsárlón, you should directly visit its neighbouring beach Breiðamerkursandur, also known by its better nickname Diamond Beach. It can be mesmerising to view the icebergs glinting under the Icelandic Midnight sun. If you're wondering about the icebergs, they actually come from the Jökulsárlón glacial lagoon where they slowly melt and make their way down into the Atlantic Ocean. But before they do, they will often come to a stop at this beautiful black beach.
11. Snæfellsnes
Found on the Snæfellsnes peninsula in western Iceland, this particular church at Hellnar stands before the Snæfellsjökull volcano and glacier, thought to be one of the leading energy centers of earth. Fun fact: Snæfellsjökull was featured as an entrance in Jules Verne's novel Journey to the Center of the Earth.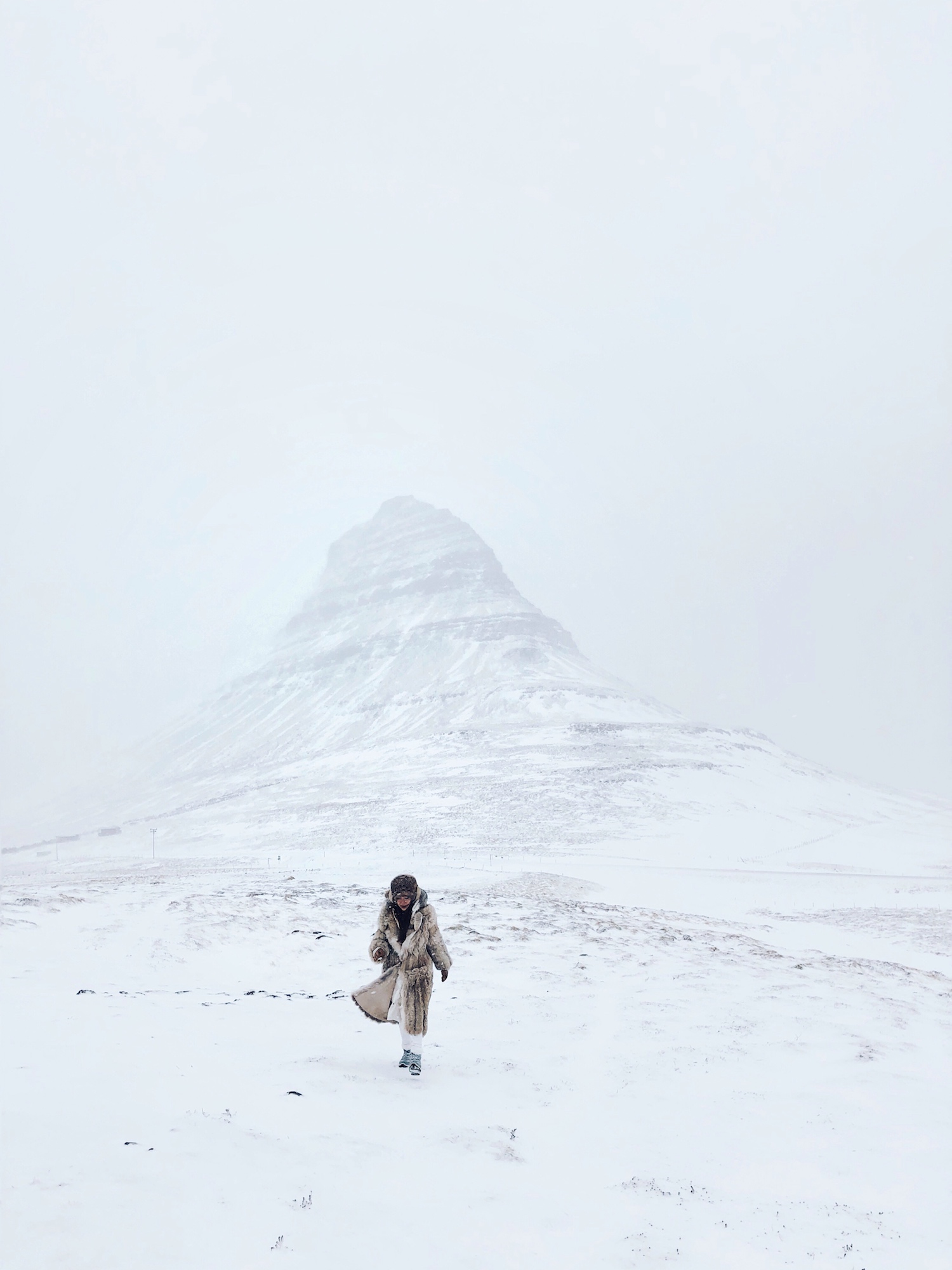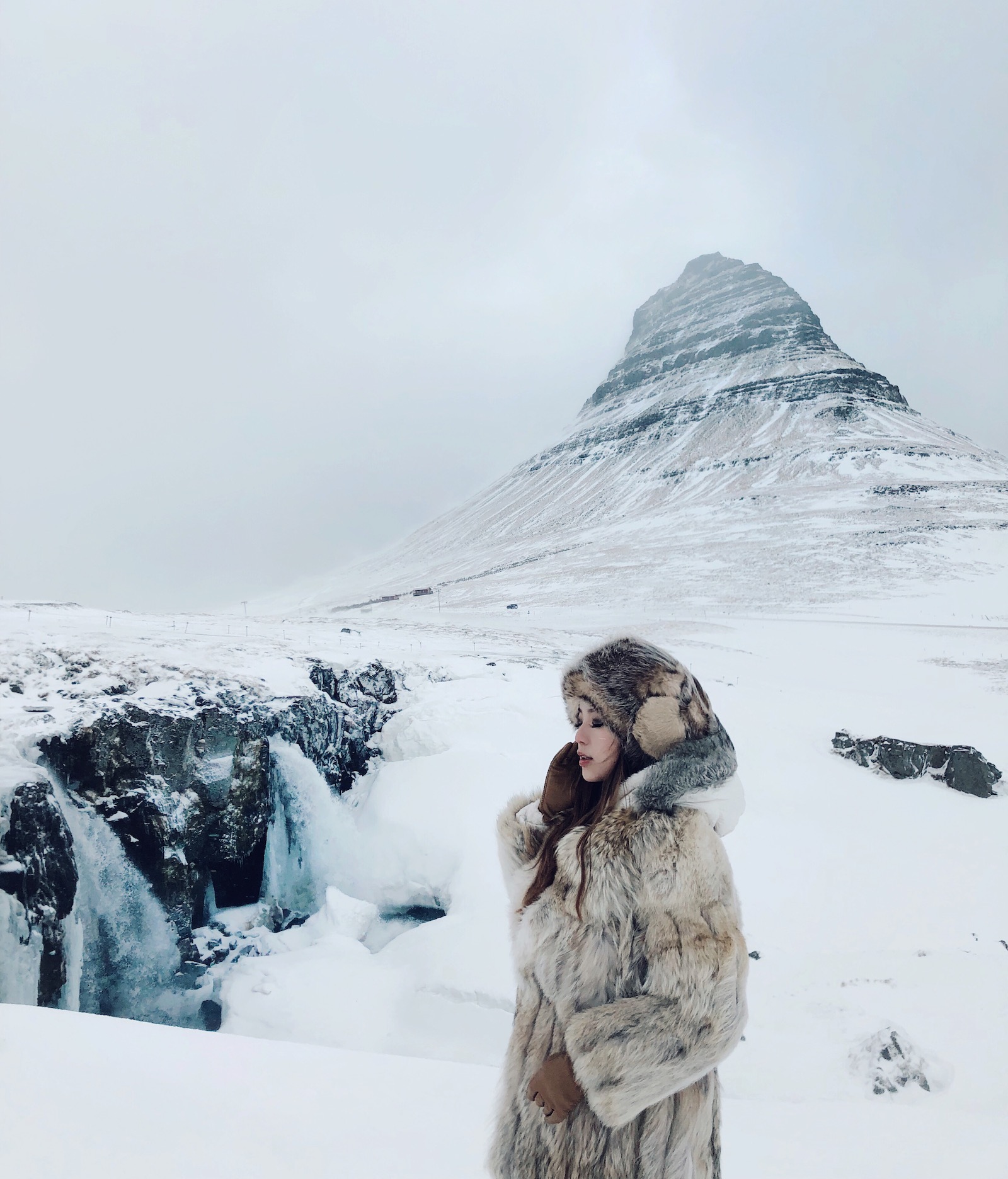 12. Kirkjufell Mountain
Game of Thrones fans, you must be screaming right now because I did. Can you recognise the Arrowhead Mountain sighted in seasons 6 and 7? It's also the place where the children of the forest created the first White Walker! GoT talk aside, Kirkjufellsfoss is a waterfall down the road from the mountain (as above) where you can get the best view of Kirkjufell Mountain.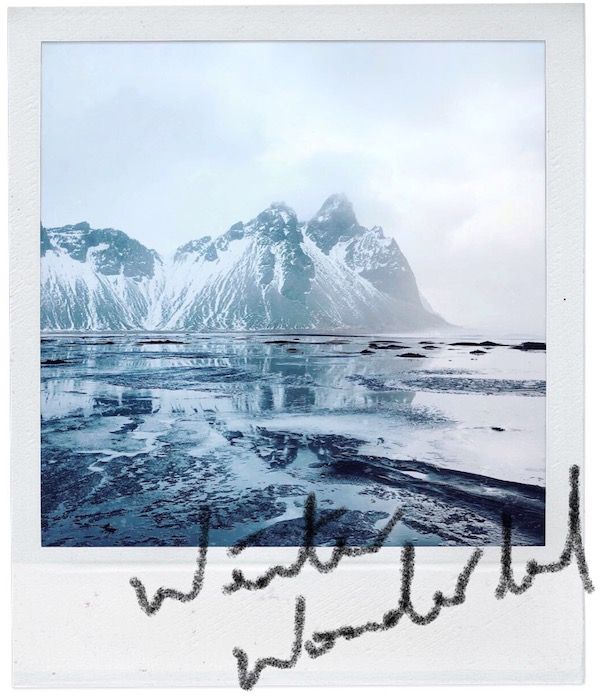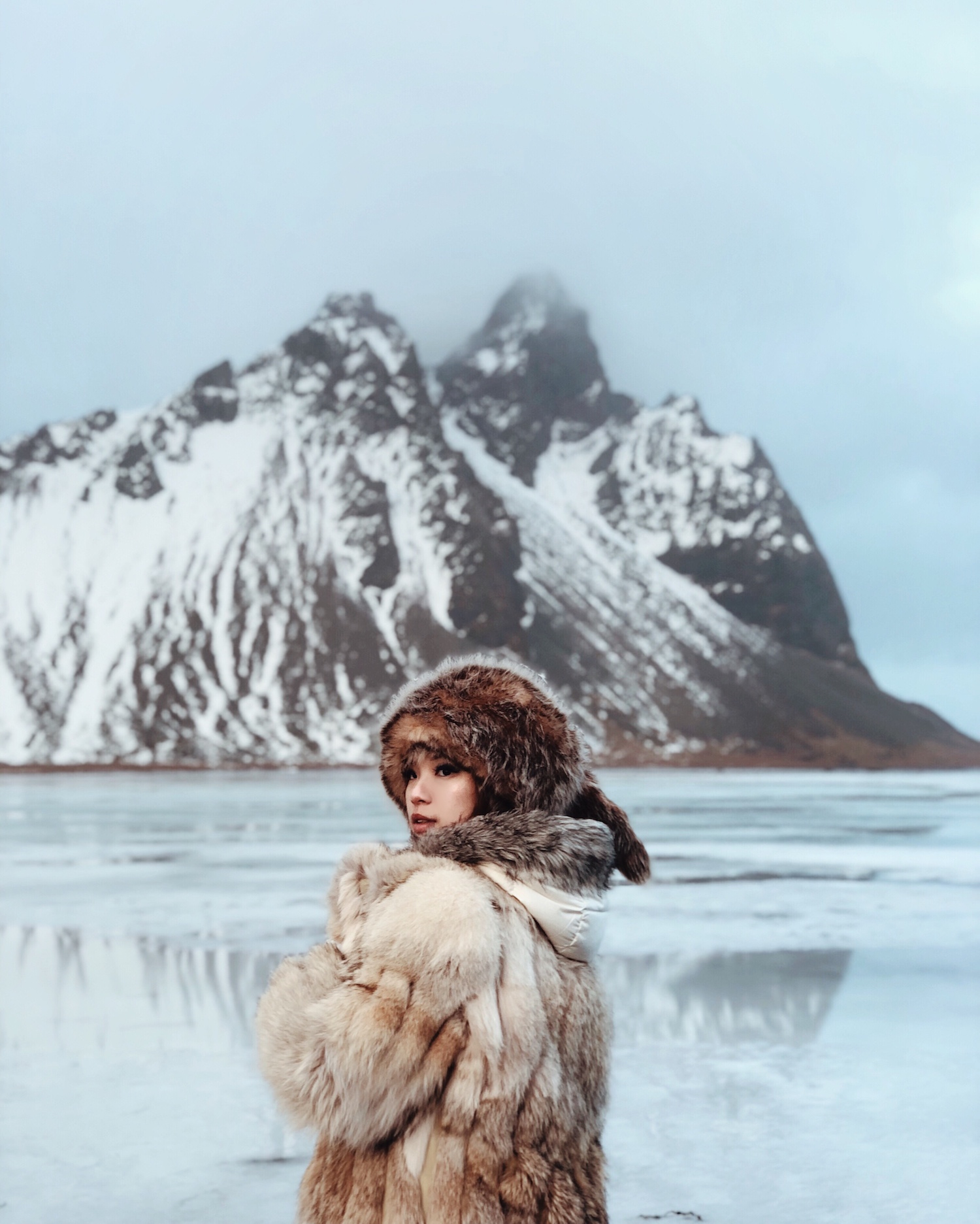 13. Vestrahorn Mountain
Vestrahorn, sometimes called Vesturhorn or Batman Mountain, is one of Iceland's few Gabbro rock mountains and is a dramatic spot where vertiginous cliffs meet a flat black sand beach extending out into the Atlantic Ocean. On this particular day, my husband and I were frolicking when it started to pour heavily out of nowhere. The rain then spontaneously stopped about 5 minutes later and we exited the car only to be greeted by a full rainbow. It lasted for a short while but it was such a magical moment for us!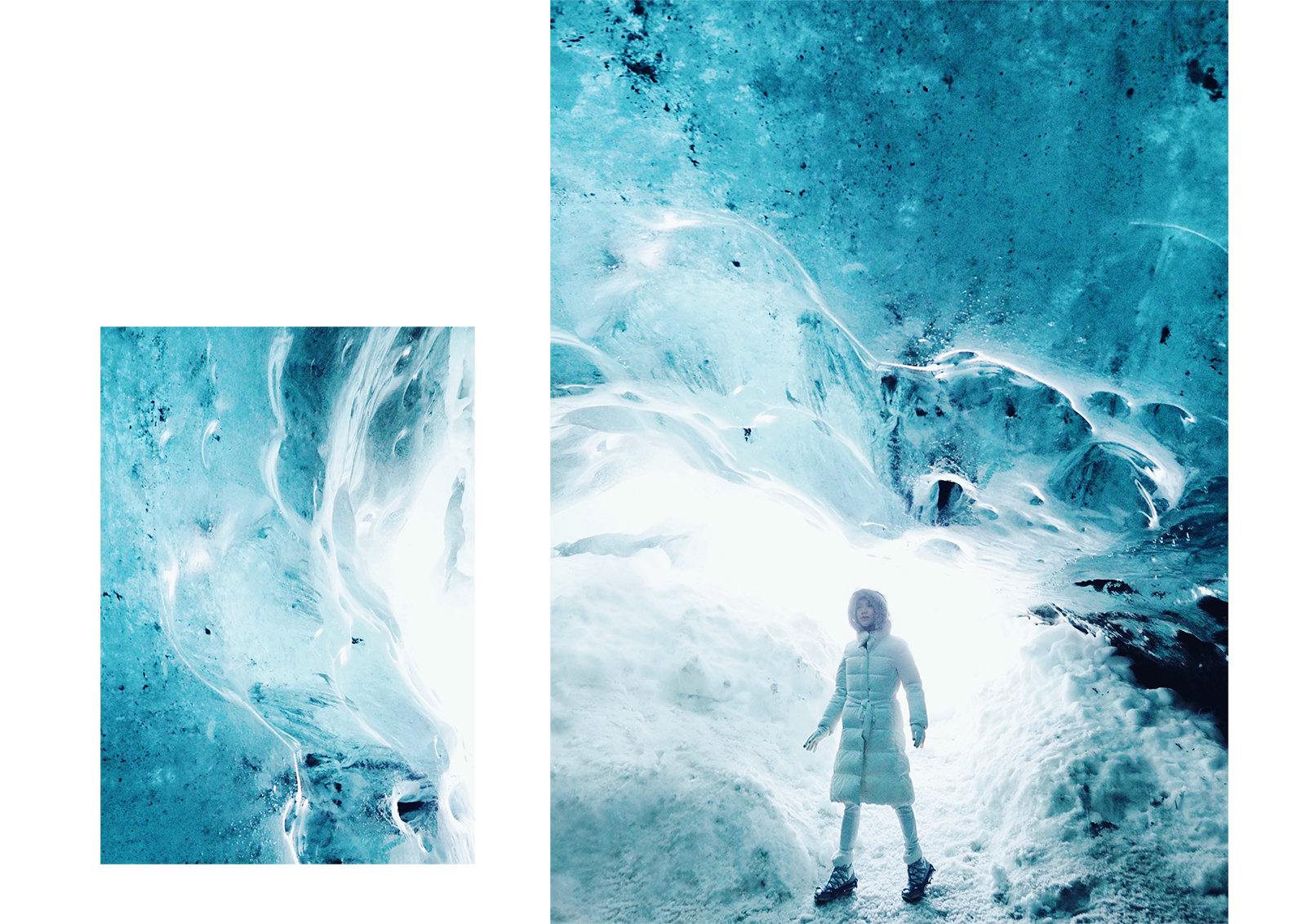 14. Ice Caves
One of the few good shots we snapped! Honestly, the ice caving tour that we paid for was horribly overpriced and badly planned so I wouldn't recommend the company we hired. That said, ice caving can be a magnificent experience so make sure you do your research and book the right one.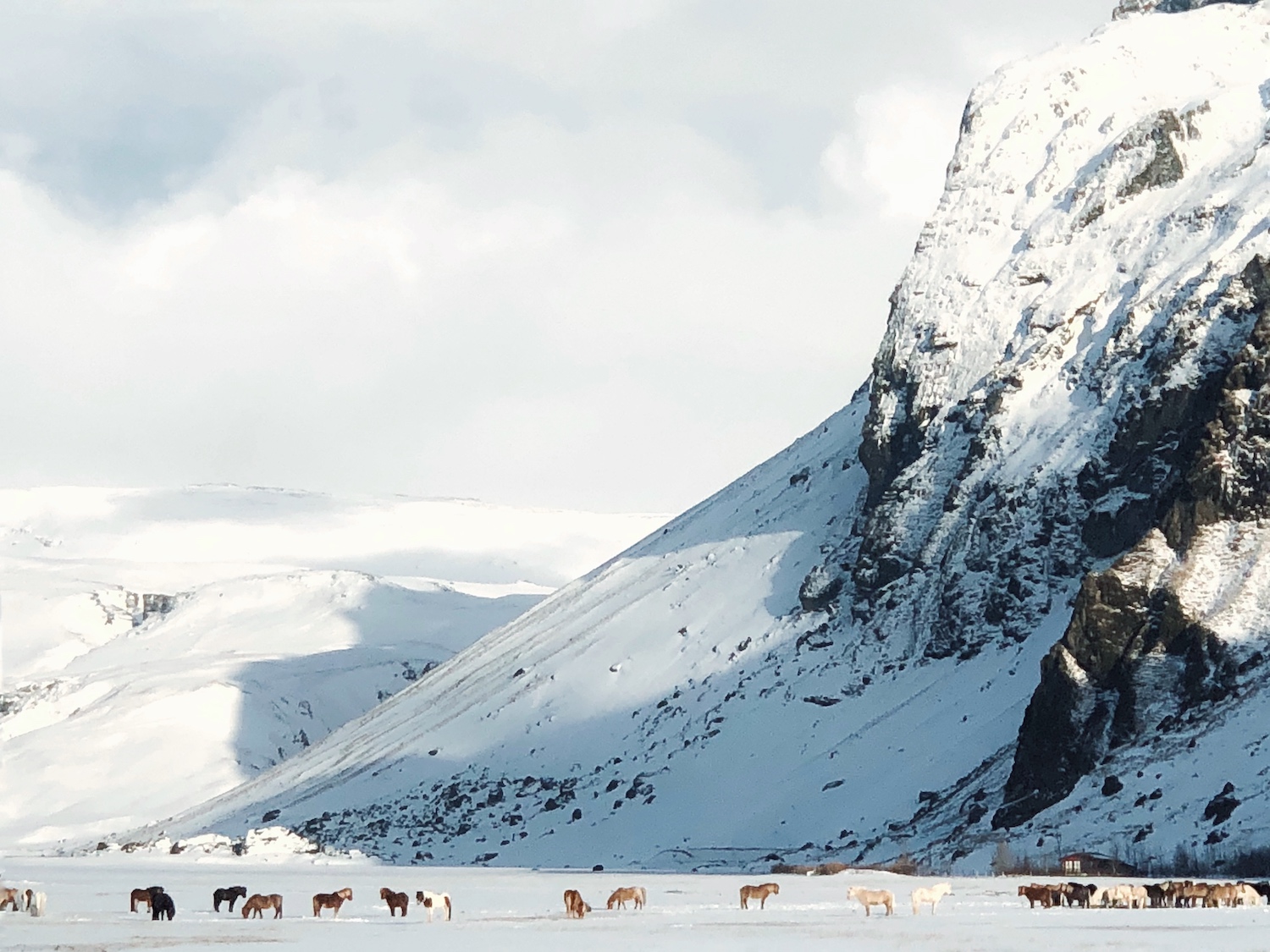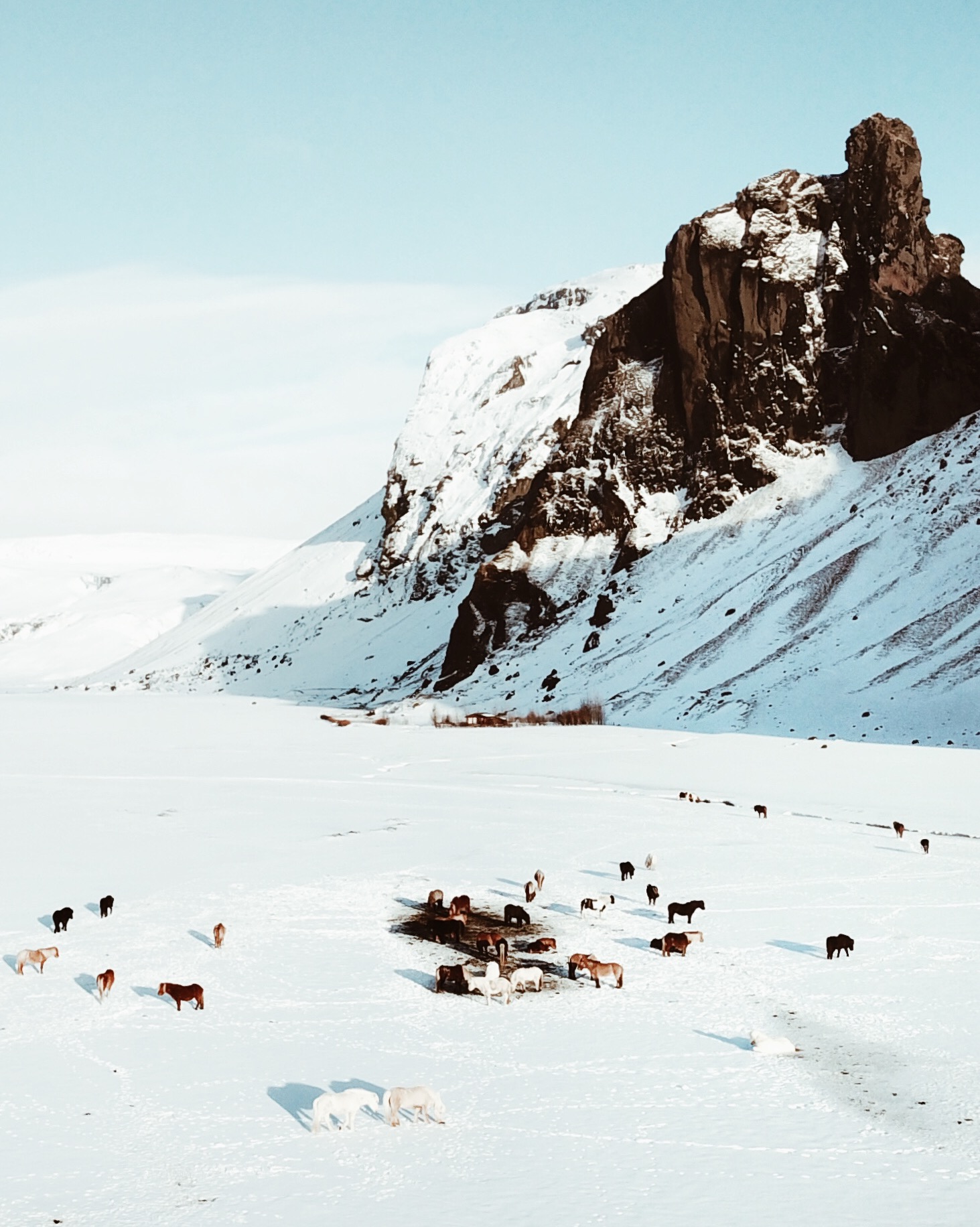 15. Icelandic Horses
They are gentle-looking and fun-sized, what's not to like? Seriously, there is no exact location – you will find them everywhere! I wanted a close-up with them so bad that my love had even booked horse riding on one of the days. A heavy snowstorm, however, led to the cancellation of plans. Perhaps next time.
PREV. ITEM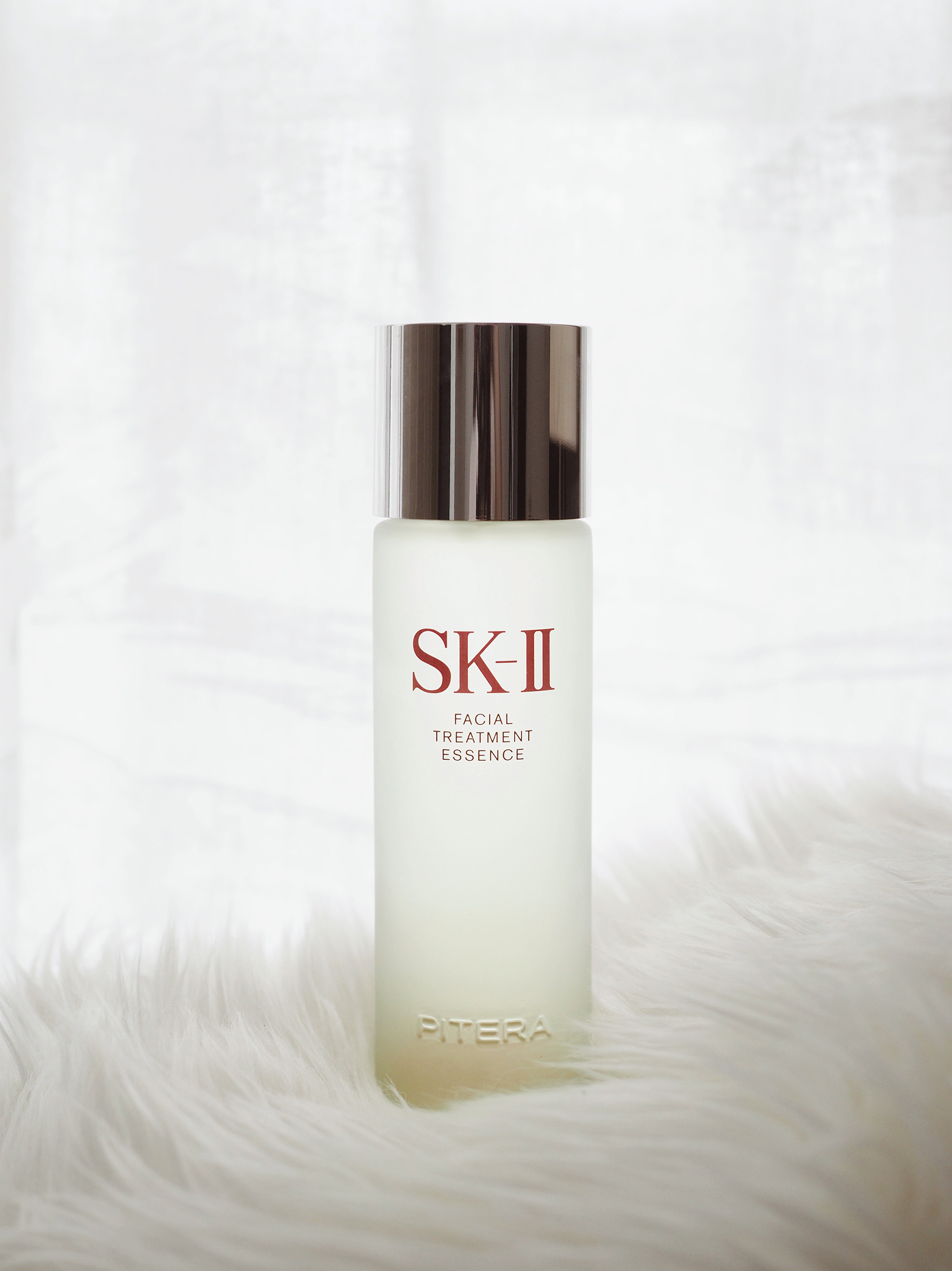 NEXT ITEM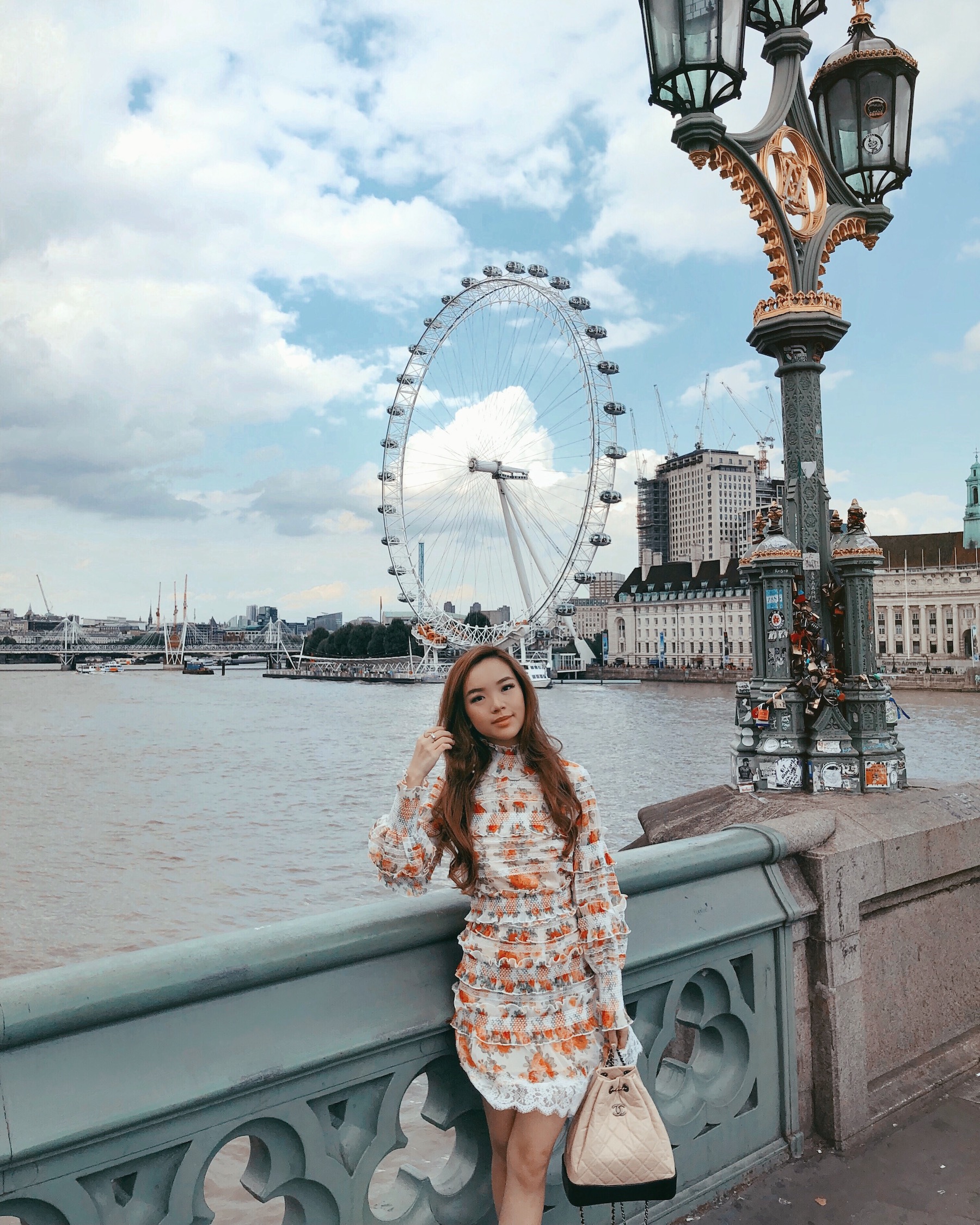 READ COMMENTS -
4 COMMENTS