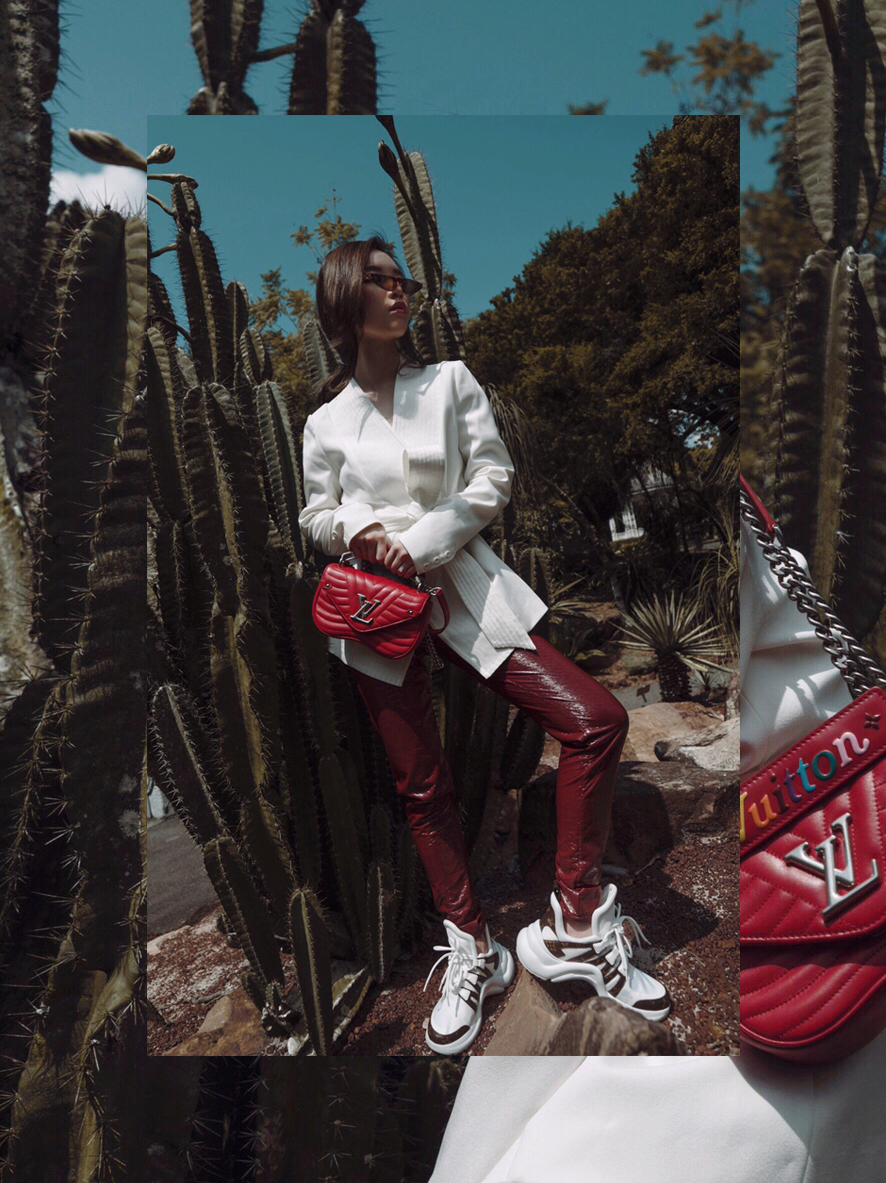 It's no secret I'm obsessed with the entire Louis Vuitton wave series. From their signature Archlight sneakers to their latest 80's inspired New Wave bags, it's safe to say Nicolas Ghesquière is set on making waves. And for me, it was LVoe at first sight. I knew I had to welcome one to the family the moment I set my eyes on the collection. Admittedly, I struggled with deciding between red or pink (and I pondered over this for a few weeks) but in the end, gut feeling took over and I ended up going with this little rouge baby. Red is the colour of love, after all.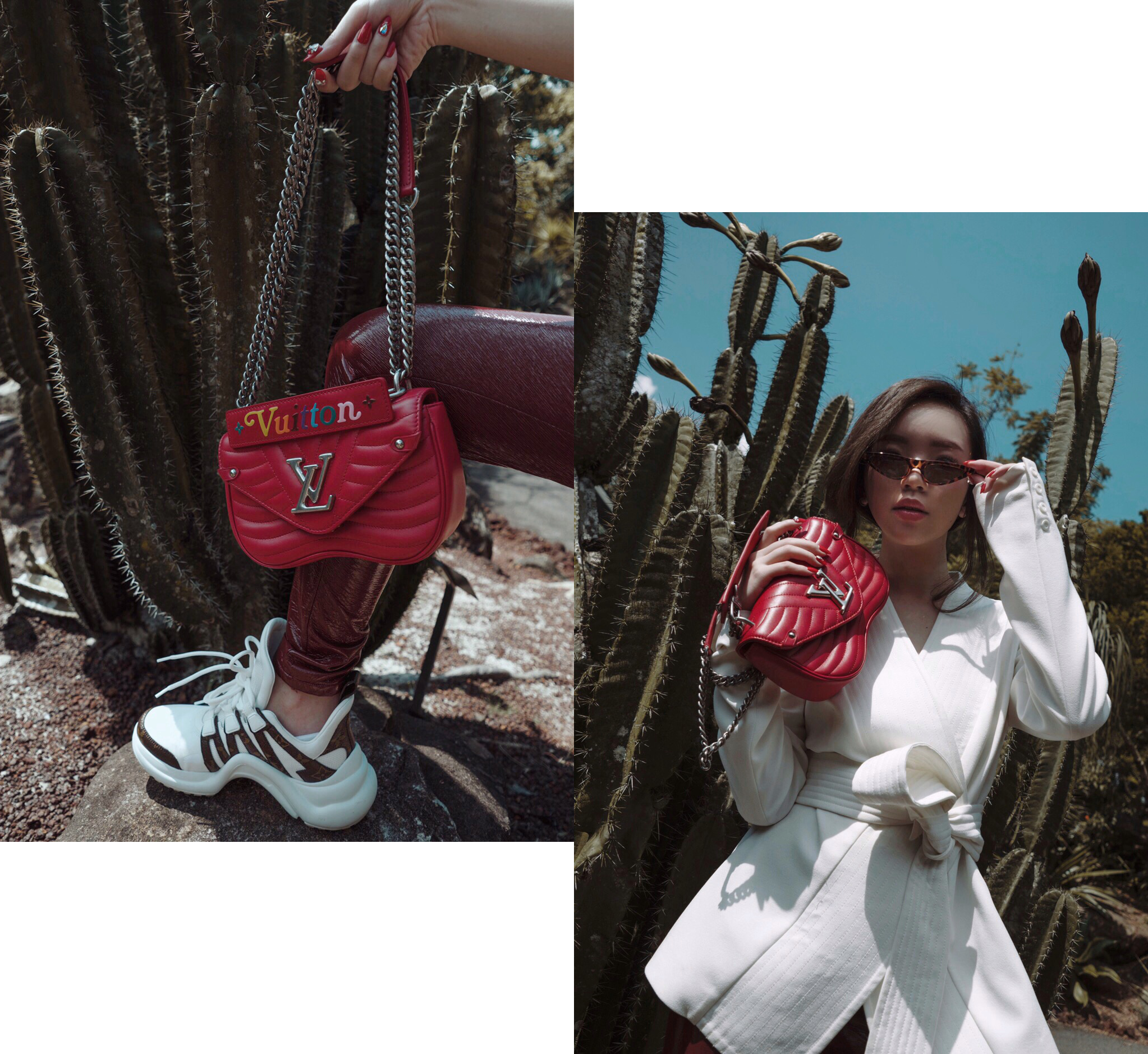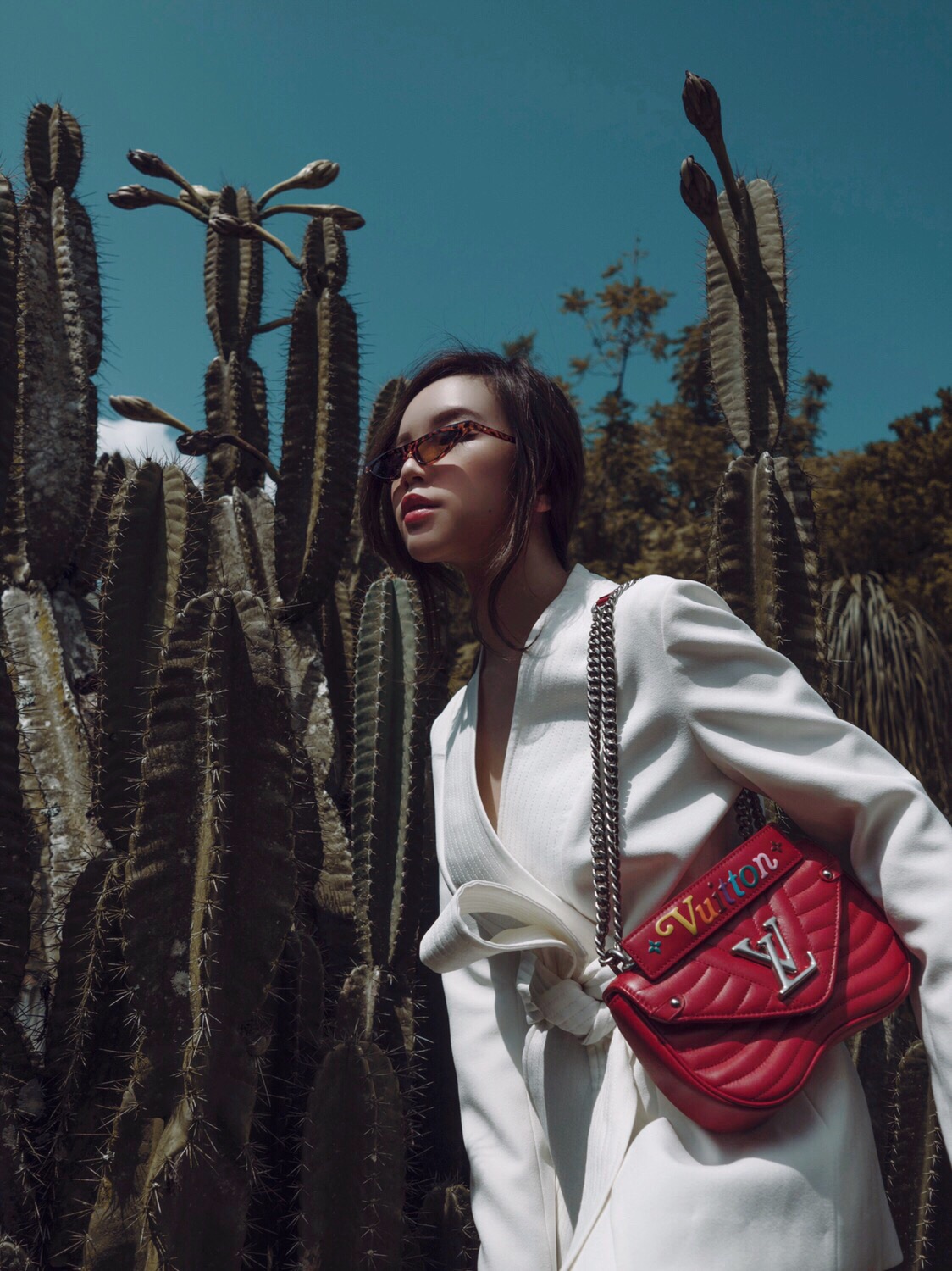 Looking at these photos make me want to be part of a sci-fi movie. If only cactuses grew on the moon? I know it doesn't seem like it, but I've always been curious about time and space. It's partly the reason why I remain fascinated with Nicolas Ghesquière and his space-age, sci-fi silhouette-heavy collections for Louis Vuitton. That, and the fact that the ever-inventive designer has managed to make the Louis Vuitton woman contemporary, with his clever and stylish wardrobe-building philosophy, since he took over five years ago.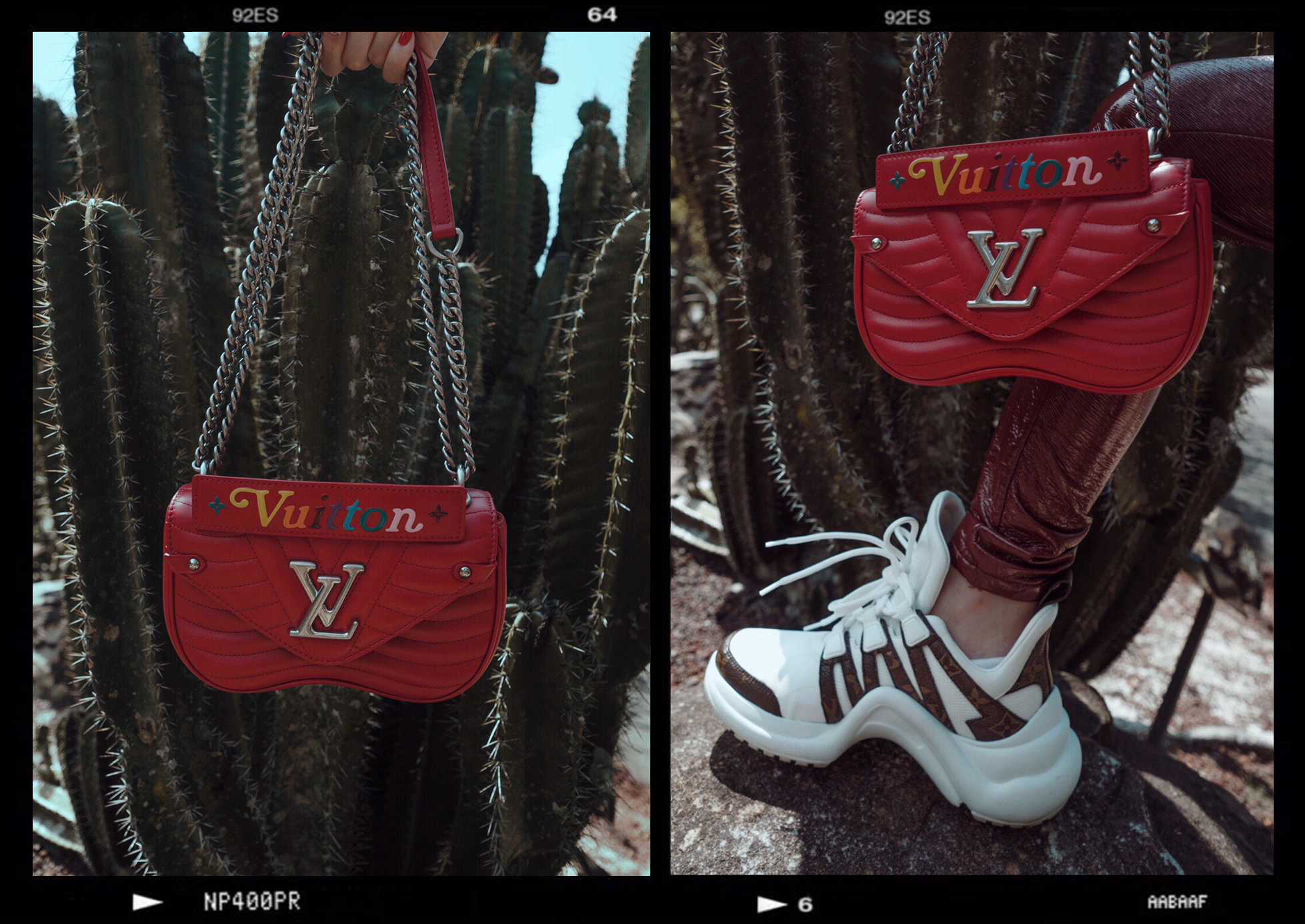 A little history: The New Wave chain bag is actually inspired by a trunk in the Louis Vuitton archives that feature wavy stripes decorating the classic monogram print. I love that it can be worn three ways: cross-body, short-shoulder, or simply by its removable handle as a clutch.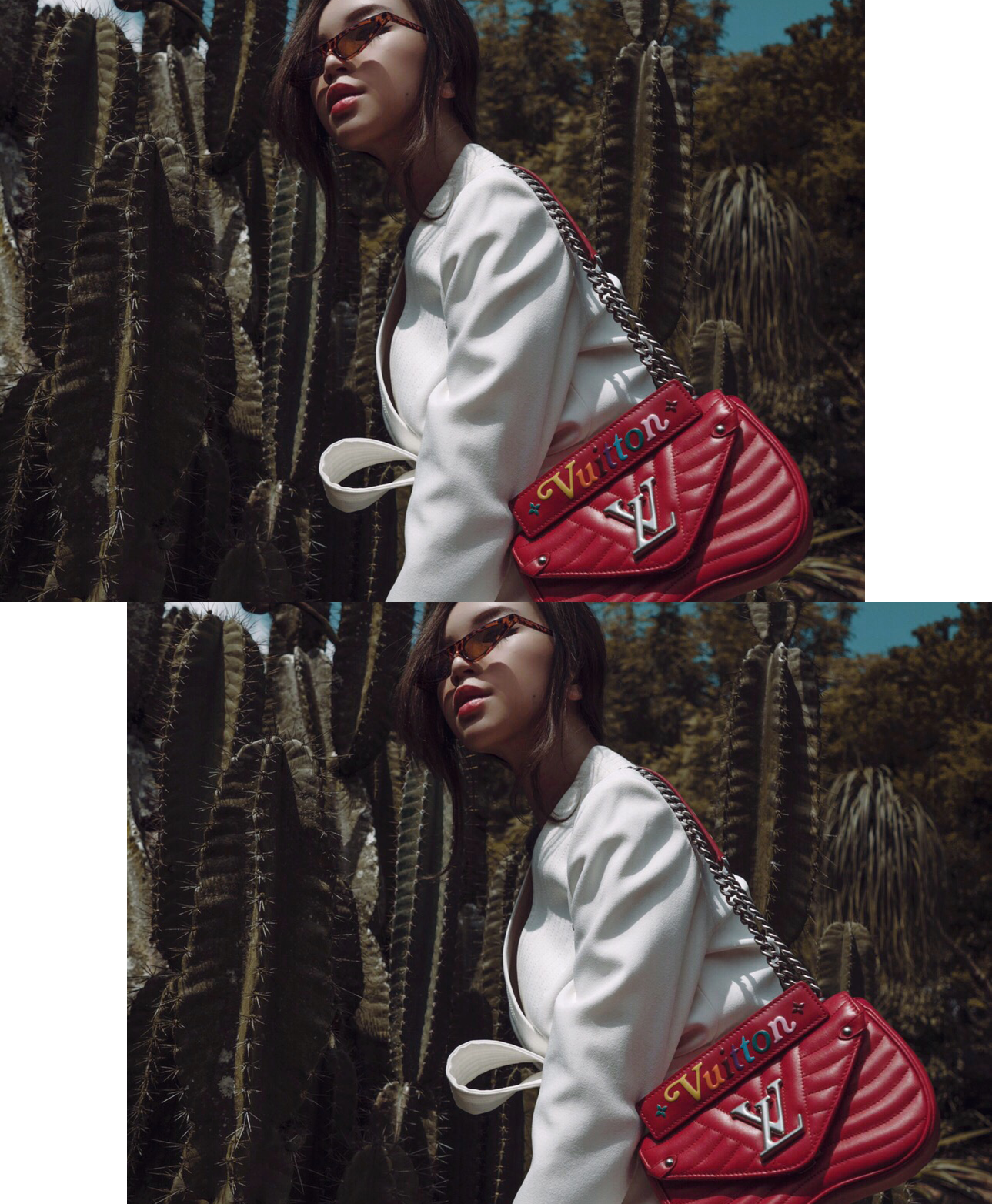 Wearing – Louis Vuitton New Wave Chain Bag PM in red and Archlight Sneakers in white / Sunglasses – shop similar Prada ultravox cateye sunglasses and Illesteva marianne sunglasses /  Tie belt blazer – shop similar Monse off-shoulder blazer and Veronica Beard dover blazer / Leather pants – shop similar IRO dakota pants and Alexander Wang leather sweatpants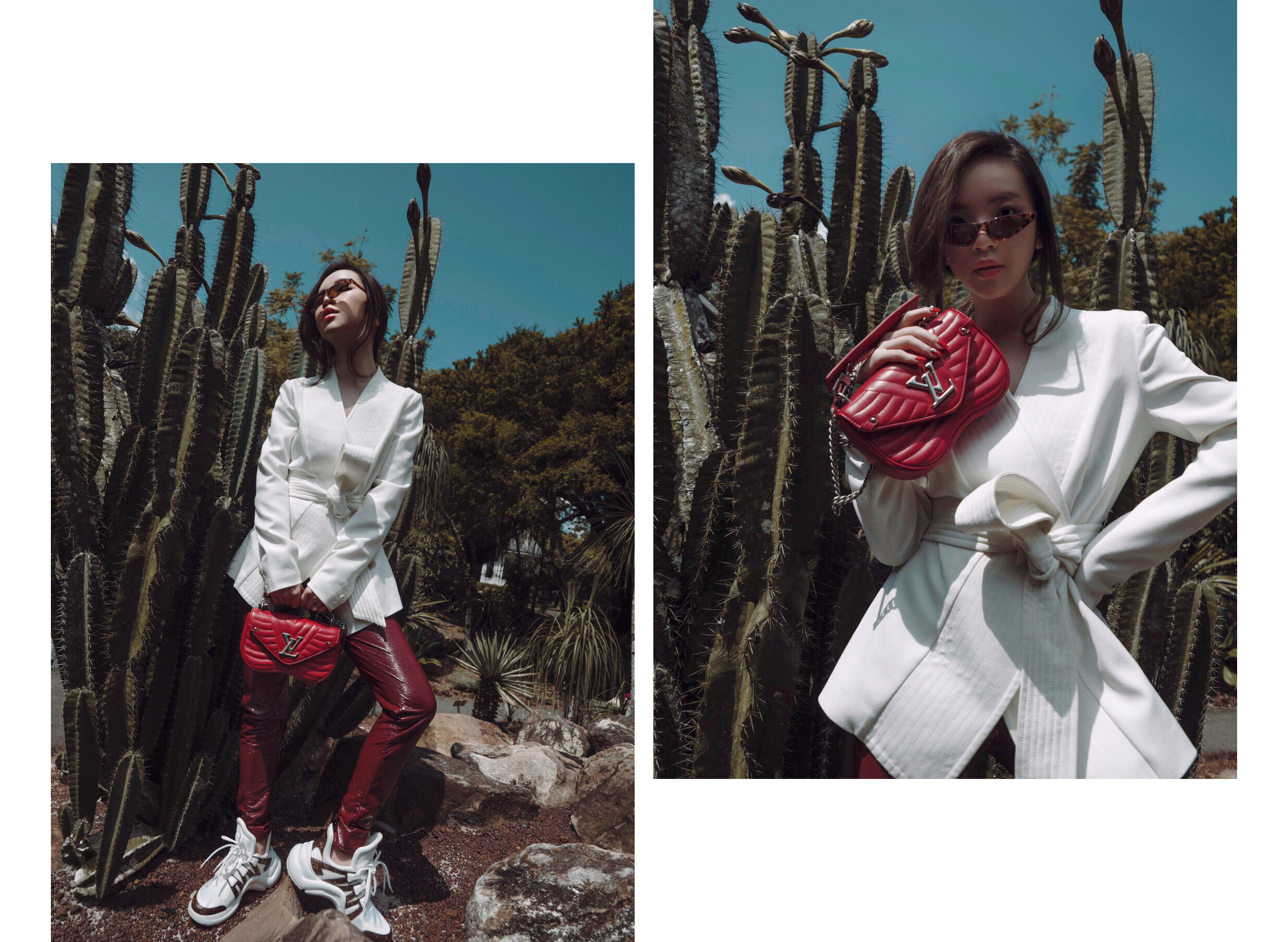 PREV. ITEM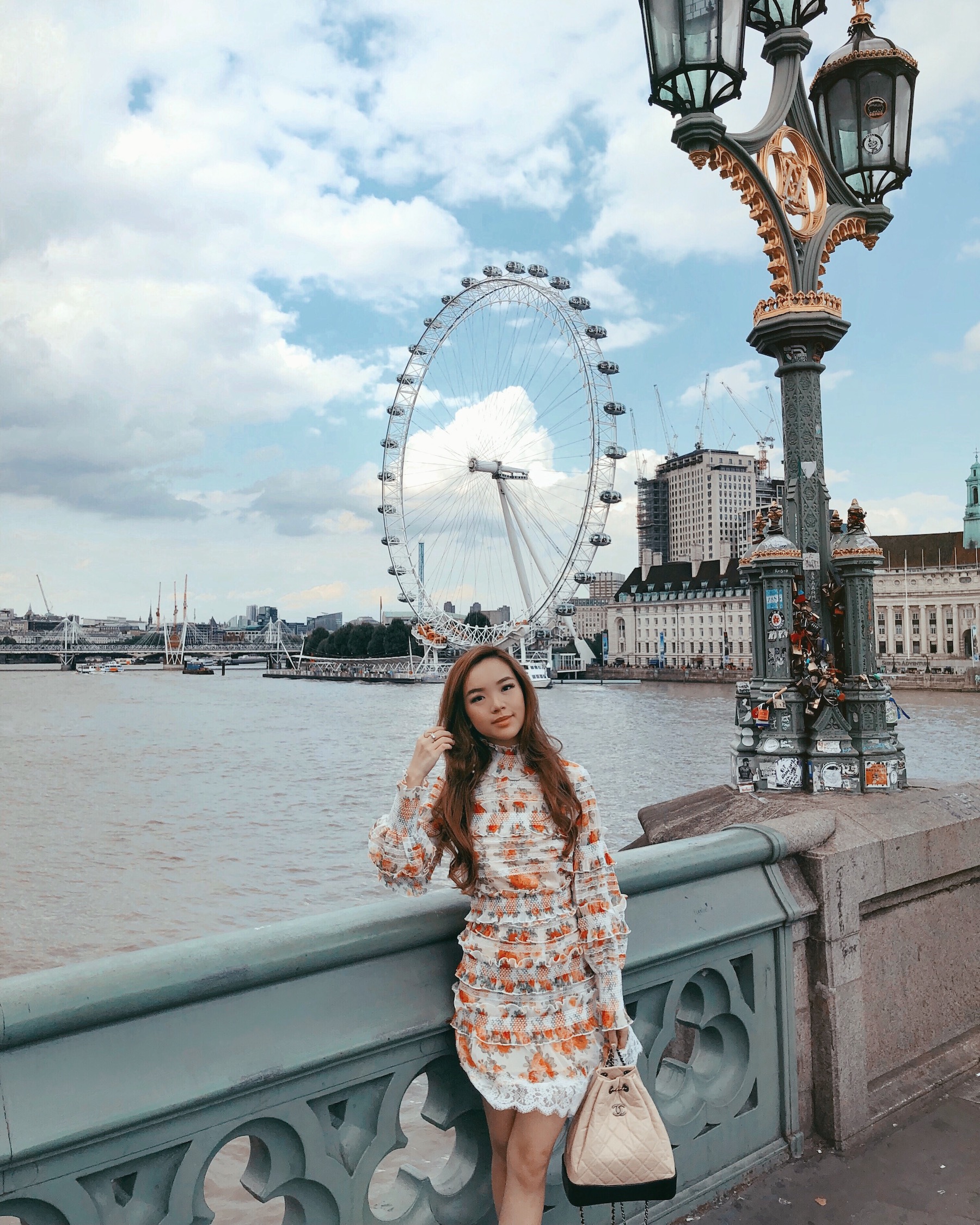 NEXT ITEM