Wearing – Louis Vuitton x Grace Coddington Catogram Petite Boite Chapeau
Cats are cool. I've known this since I was a little girl. In fact, my phone is littered with cat photos that I snap on burst mode every single time a sighting comes along. Sure, I could potentially even live with nine cats at a ripe old age. There is absolutely no shame in being a crazy cat lady, and evidently Louis Vuitton's artistic director Nicolas Ghesquière agrees. In a capsule collection dubbed the Catogram, he teams up with iconic creative director Grace Coddington and the result is a perfect pairing of cats (and dogs) versus monogram versus luxurious leather. What could be better?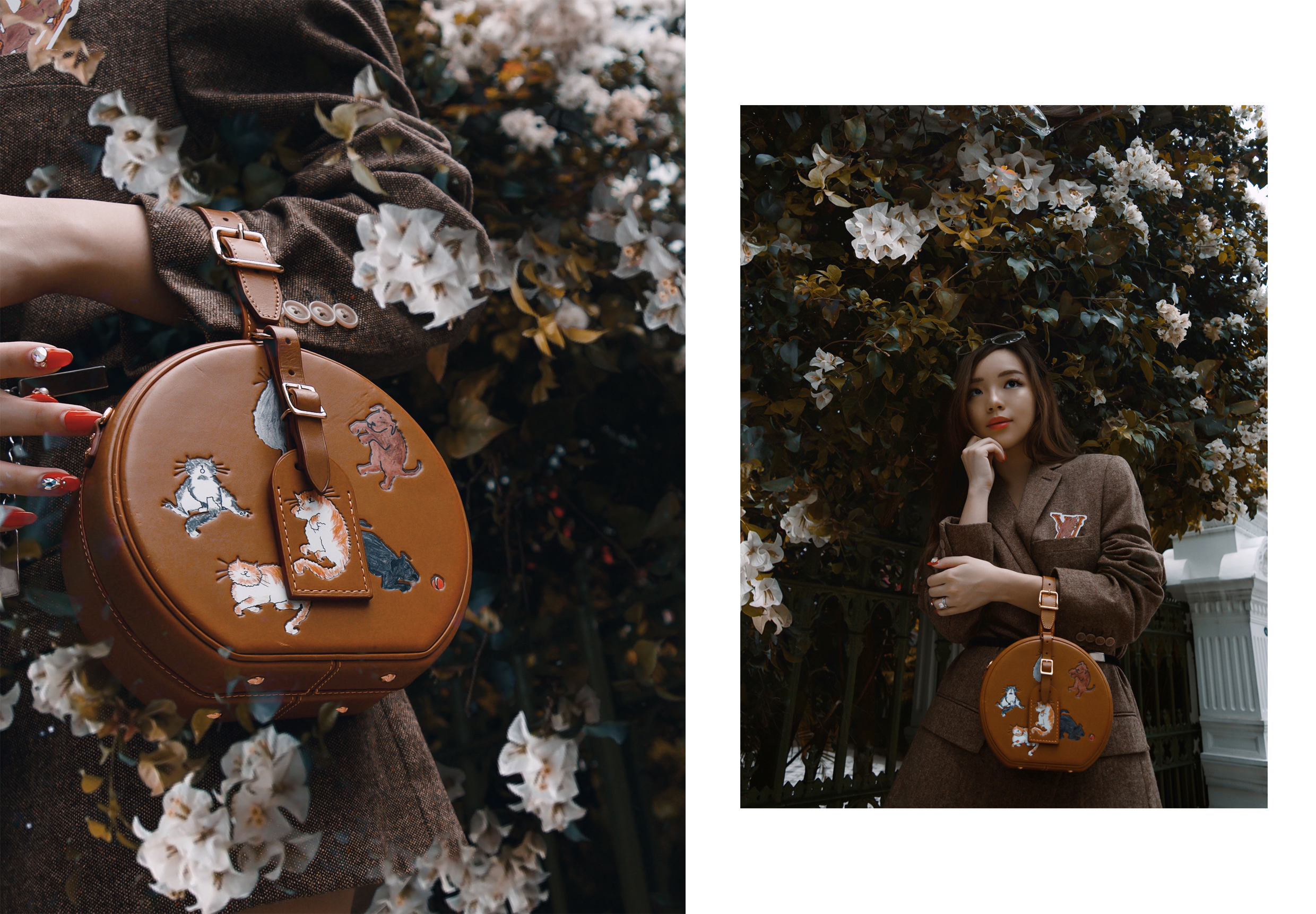 Above: Grace Coddington's current pets, Pumpkin and Blanket, are featured as well as past cats like Henri, Baby and Coco. Nicolas Ghesquière's two Labradors, Achilles and Léon also make an appearance.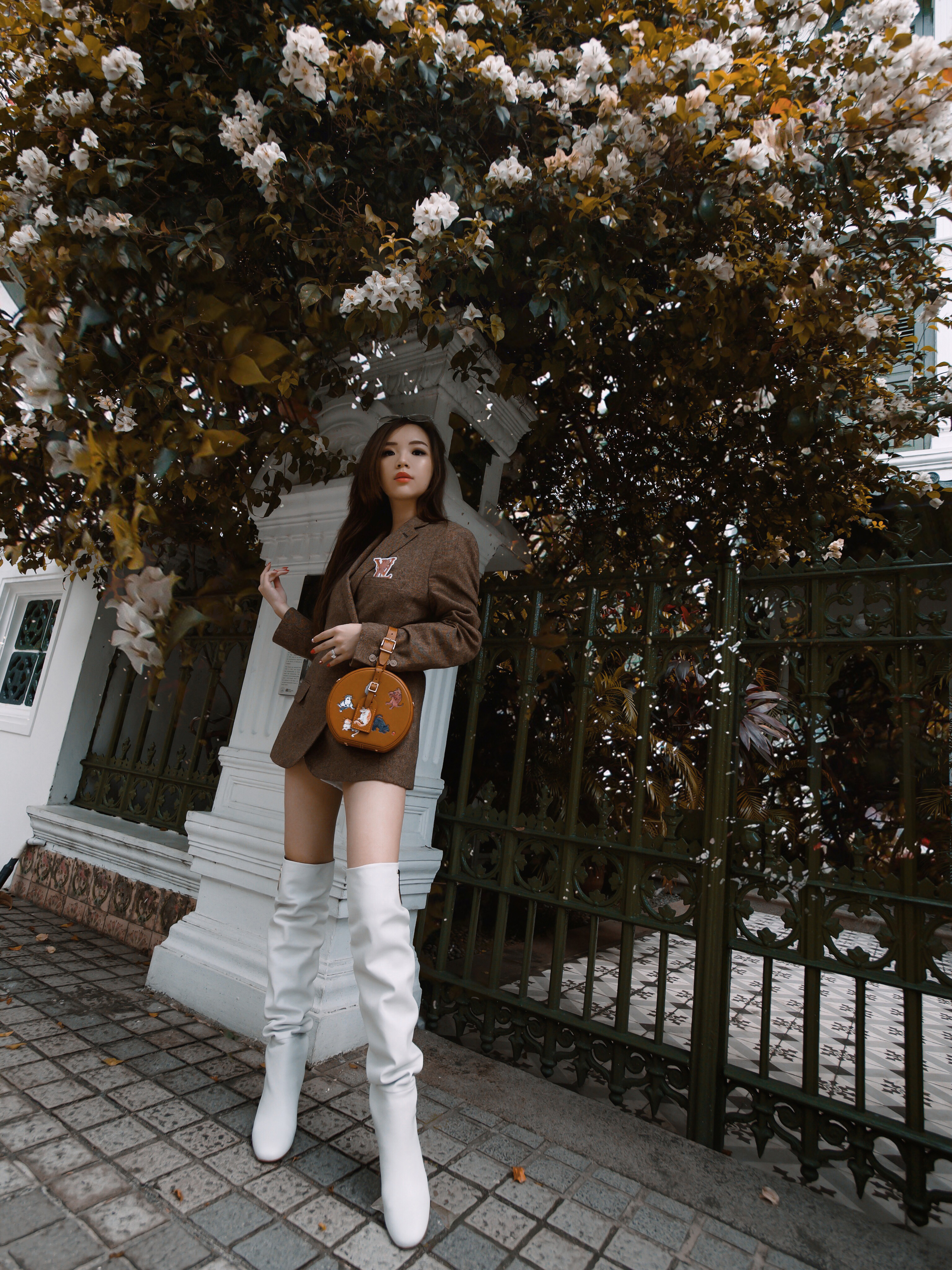 The entire capsule collection is the epitome of playful chic, and I loved the idea of marrying an oversized blazer, cinched at the waist no less, with some thigh high boots. It looks like I'm sans pants, but I can assure you I'm not. And of course, my favourite has to be the classic Petite Boite Chapeau that is reimagined in orange leather and emblazoned with quirky cat and dog drawings. It's truly every cat lady's dream.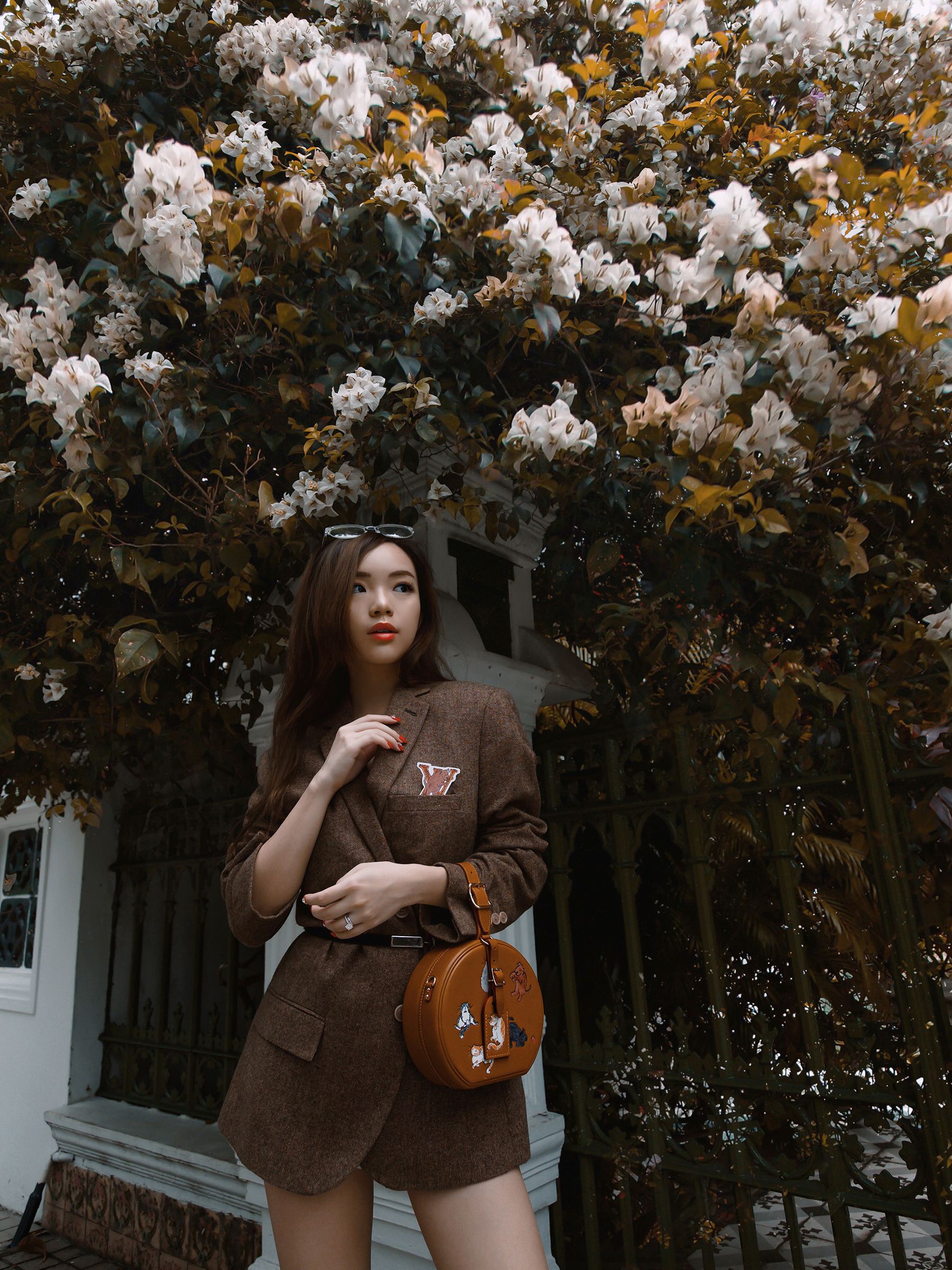 PREV. ITEM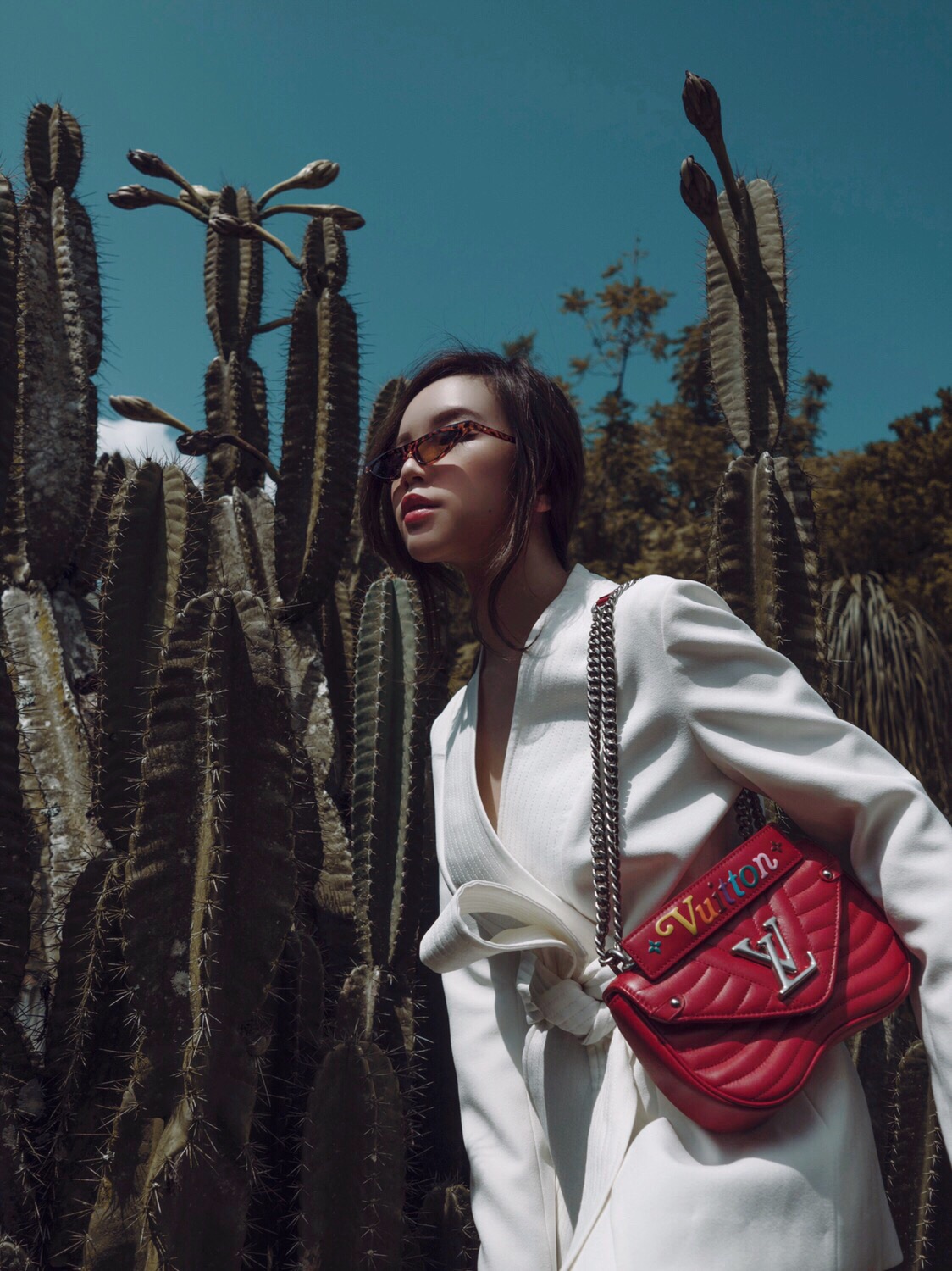 NEXT ITEM