As they say, the best of good things come in small packages. And so they do – Louis Vuitton has now revamped one of their oldest iconic daily bags, the NéoNoé, in a fresh and ultra desirable BB size.
I love that while its revisited shape allows for versatility when carrying, the NéoNoé BB still retains its elegant allure and overall sturdiness (since it was created in 1932 to transport champagne bottles).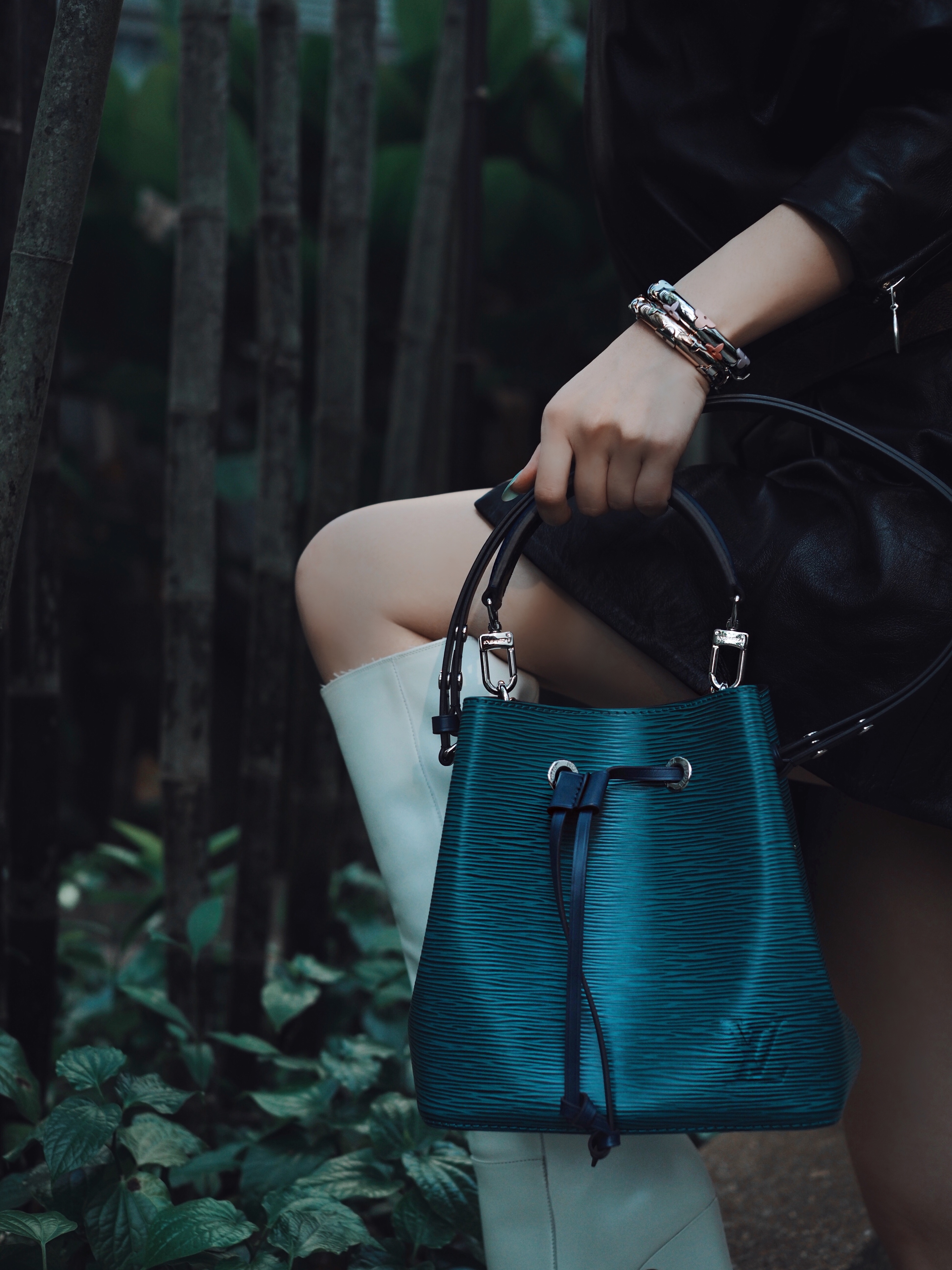 Crafted from the Maison's iconic Epi leather, the NéoNoé BB is offered in bright and pop bi-colors, giving a
fun, playful vibe to this collection. Seen above and below, deep emerald green is framed with timeless indigo, and with its adjustable strap and removable top handle, you can carry the bag crossbody, over-the-shoulder, or by hand.
Here's to the little things in life!
PREV. ITEM
NEXT ITEM