What would you do for love?
Recently I visited Tokyo again to discover Miss Dior Rose N'Roses with Dior. Like embarking on a pursuit for love, it was unexpected, spontaneous and ended up being a sweet surprise. Still pinching myself that I got to experience a fragrance workshop hosted by François Demachy himself, and also met the very adorable Kiko Mizuhara.
Wearing – Full Dior
At the Miss Dior Rose N'Roses workshop, perfumer-creator François Demachy shares: "With Miss Dior Rose N' Roses, I did not want to create a rose, but rather the incarnation of a floral profusion. I wanted to renew with that powerful feeling of 'nature', like when I was a child and first saw the fields of flowers blooming in May. The rose, for me, is precisely that wonderment. I wanted to be as close to the flower as possible."
Left – The sweetest Kiko Mizuhara and I. Right – Coffee break at Café Dior by Pierre Hermé Ginza.
With Miss Dior Rose N'Roses, I'm swept away to a field of flowers by the burst of essences and absolutes of Grasse and Damascus Roses. Bergamot and Mandarin, and an incisive note of Geranium essence set the scene sparkling. Finally, White Musk brightens the heart of roses and fills it with infinite light.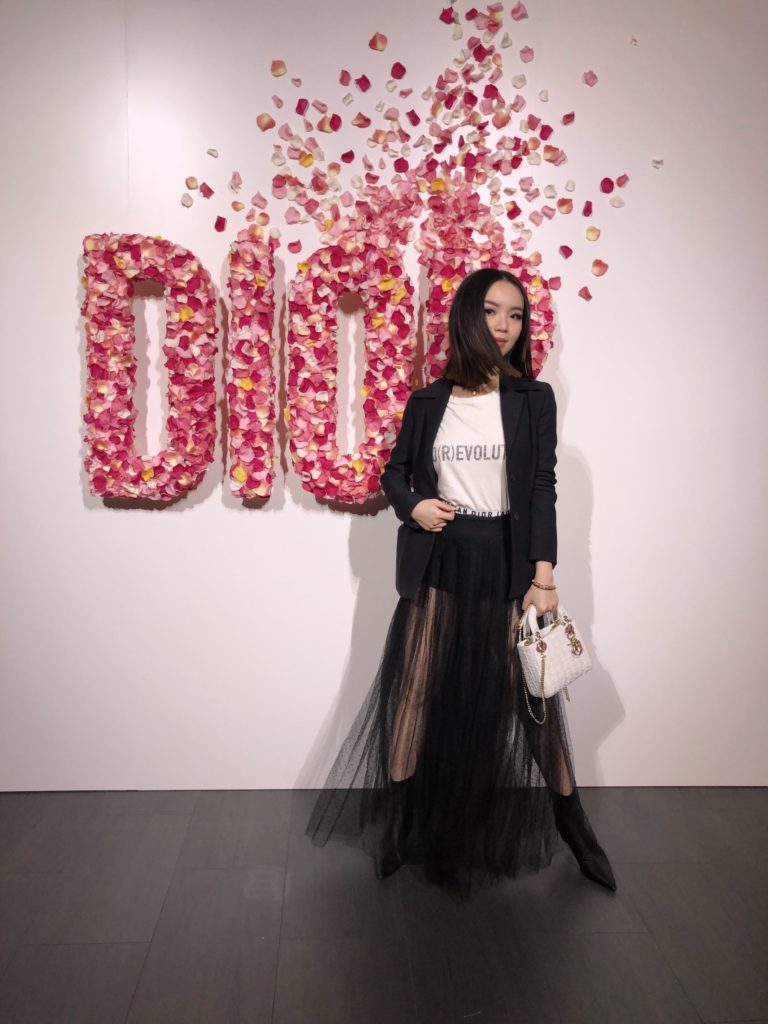 Meeting François Demachy, the creator of Rose N'Roses, was inspiring. He is talented beyond words but remains grounded, and talks about fragrances as being personal to each individual. I have to agree – scent is subjective, and with Miss Dior Rose N' Roses, François Demachy wanted to evoke the powerful feeling of nature.
Left – Kiko Mizuhara's face lights up when she is asked about Miss Dior Rose N'Roses. Right – Creating our own perfume during the Dior fragrance workshop with François Demachy.
My takeaway from the Dior fragrance workshop experience is to never underestimate the power of scent. It is the strongest connection to memory and can trigger different emotions. If you're creating a fragrance from scratch, always remember to find the golden ratio, as a tiny amount of one ingredient can change a scent's composition completely.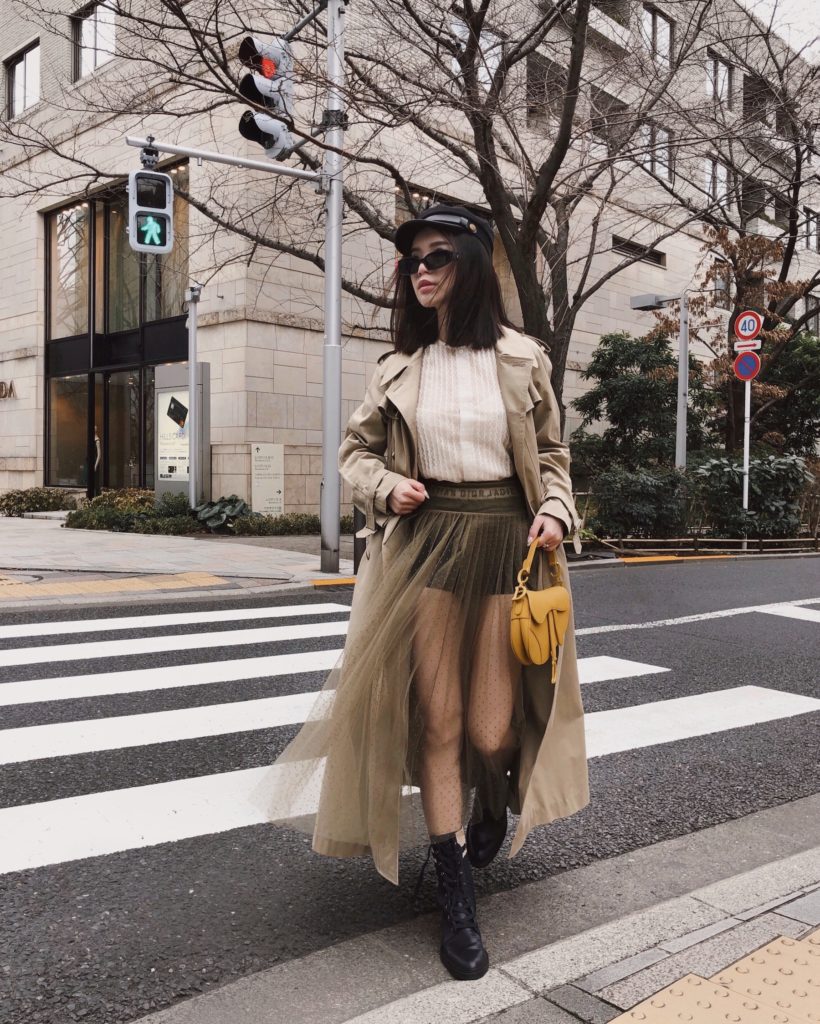 Wearing – Dior trench coat, blouse, 'Christian Dior J'Adior' signature briefs, tulle skirt and saddle bag
You can read more on Harper's BAZAAR Singapore, or check out my video below:
PREV. ITEM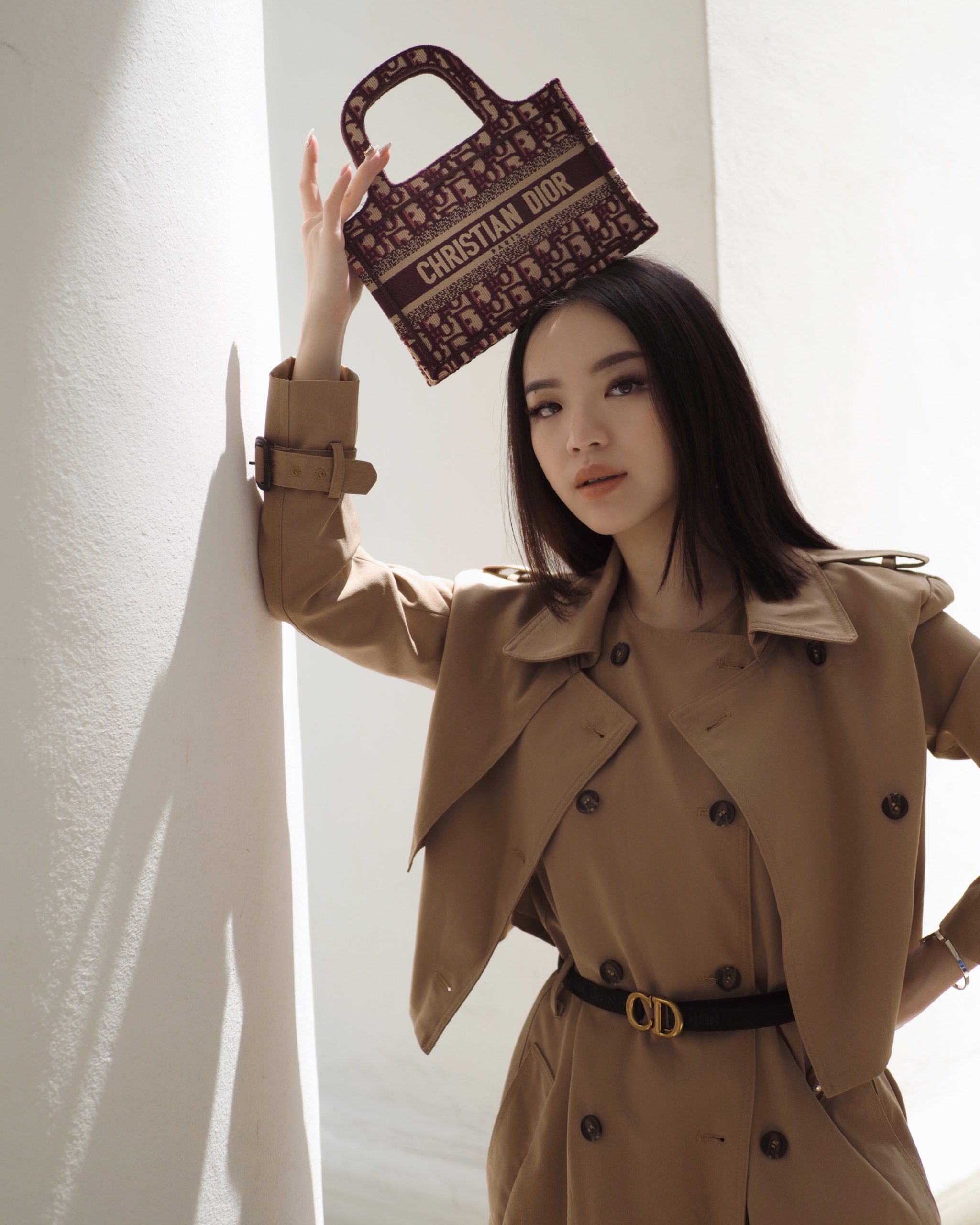 NEXT ITEM