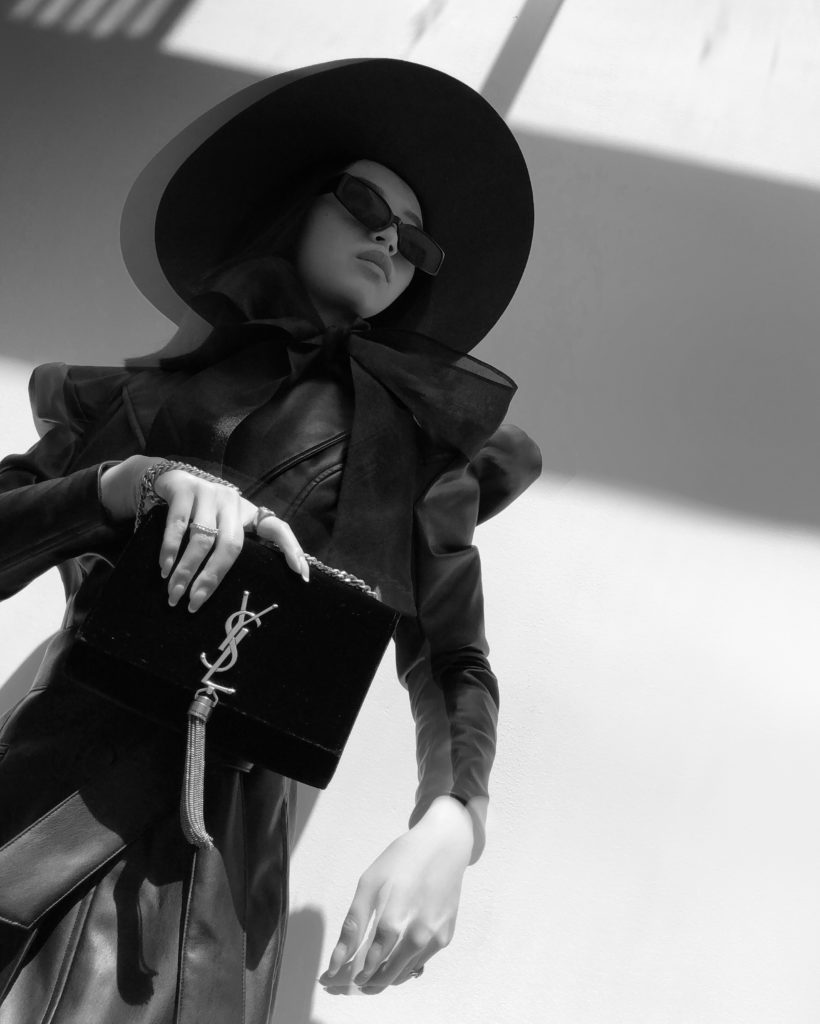 Wearing – Saint Laurent Kate Bag With Tassel In Velvet
I don't always wear black, but when I do..
I make sure to let the gold details stand out. Here's Kate featuring rich, darkly-toned velvet with antiqued brass hardware, an opulent and decadent signature of the Parisian label. Perfect for that day or night-out, and holds all your secrets.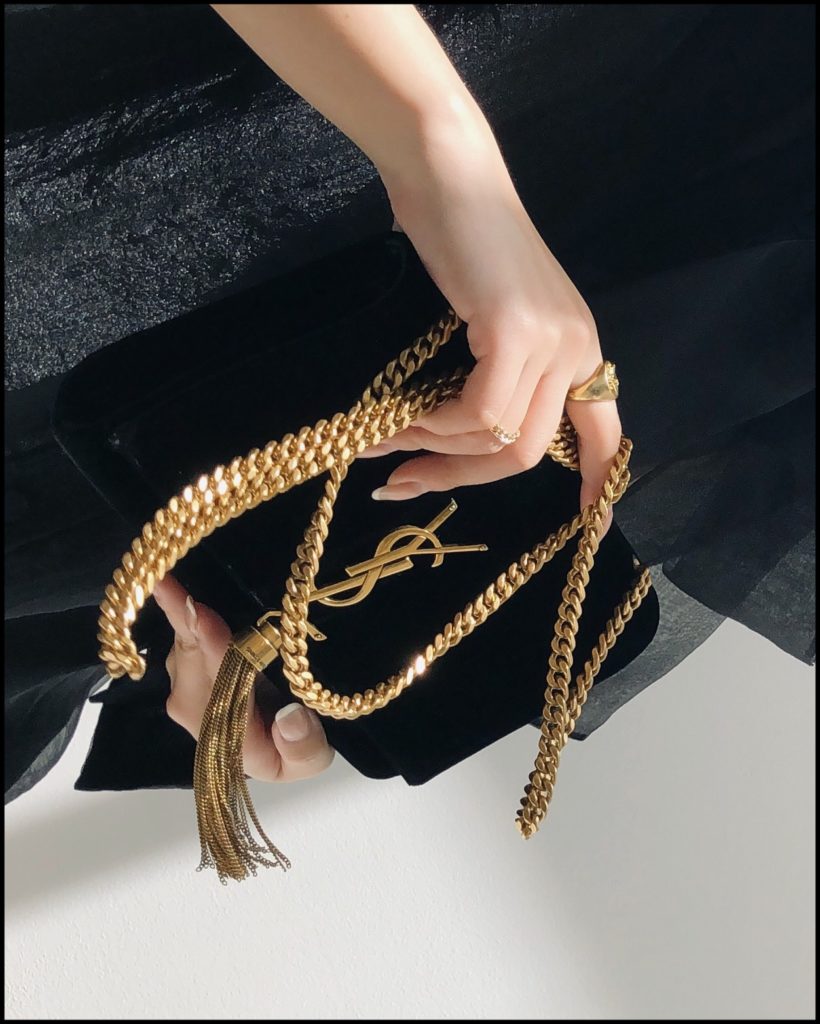 PREV. ITEM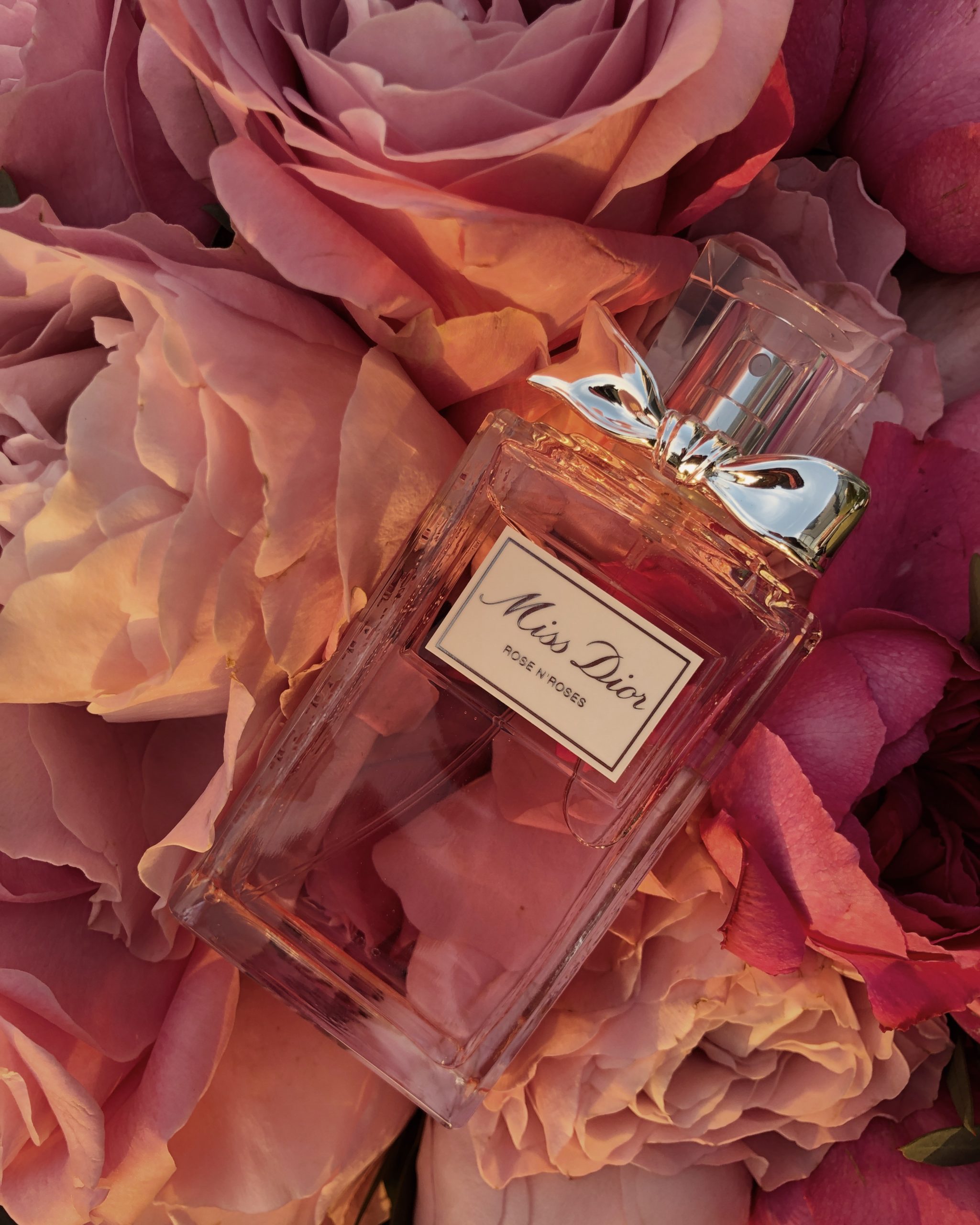 NEXT ITEM