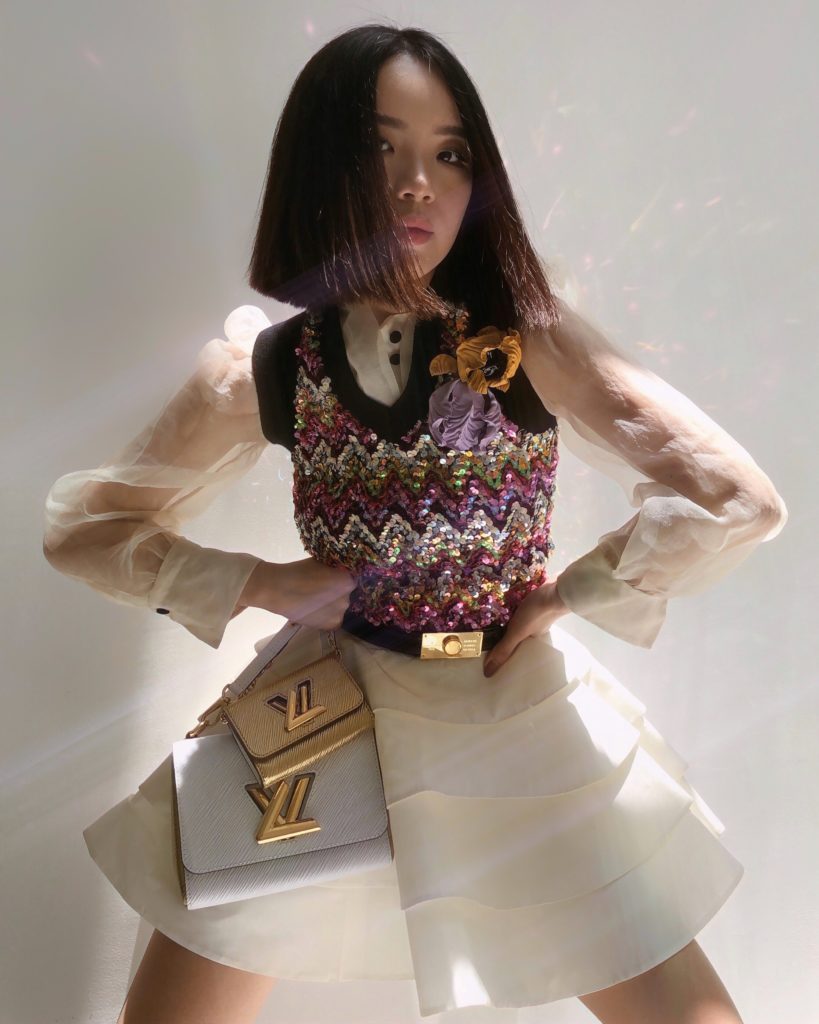 Wearing – Louis Vuitton Spring Summer 2020 Wool-knit top, Ruffled Skort, Belt and Twist & Twisty PM Bag in Epi leather
Can I wear this to space?
Louis Vuitton's SS20 collection is a breath of fresh air with its dandyish spirit of 'new tailoring'. Take this sleeveless wool-knit top, for example. Crafted using a crochet technique and embellished with multicolored sequins in a zigzag motif recalling the 1970s, it catches the light in all the right places. I've mixed it up with my own shirt, complete with puffed and sheer sleeves – and topped it off with the brand's tiered mini-skort for the perfect volume and structure it brings to the full look.
Now, that's what I call out-of-this-world.
PREV. ITEM
NEXT ITEM