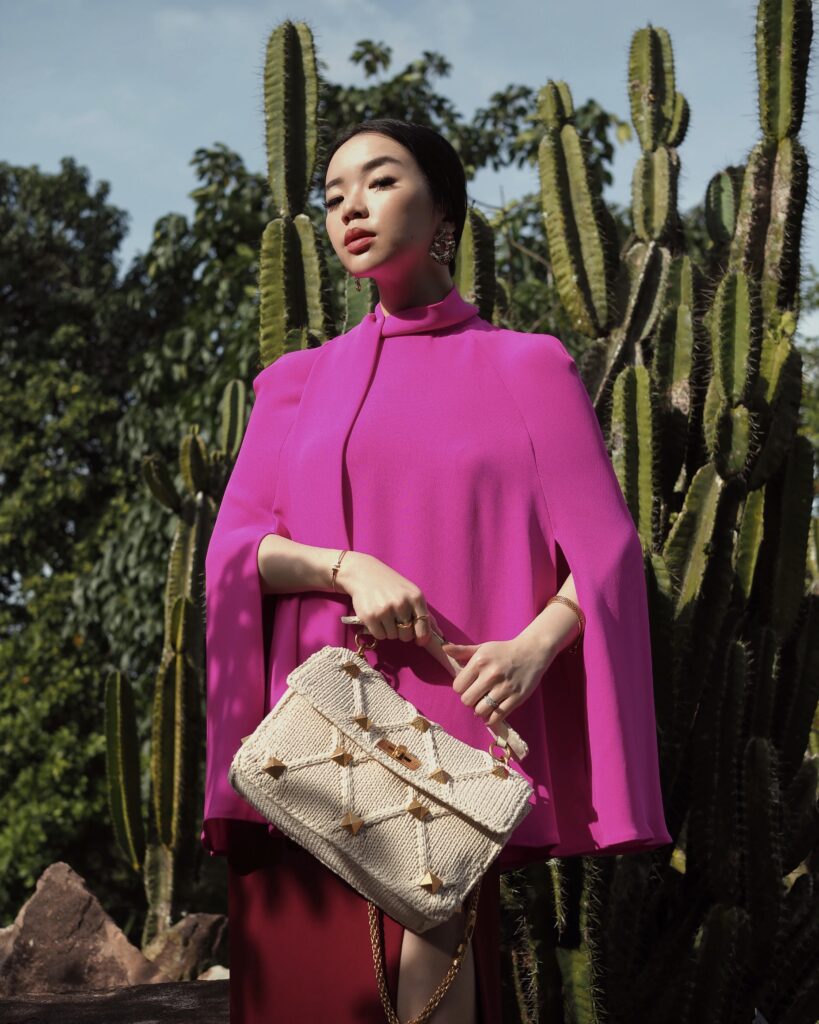 Wearing – Valentino cady couture cape top in radiant orchid, cady evolution pencil skirt, large Roman Stud knitted bag, and Roman Stud flip flop sandals in velvet
Where else to wander when the world is on lockdown? I've retreated to spending my weekends roaming in a cacti forest with my new pal in hand: the Roman Stud in all its knitted and hammered-effect glory.
Feels like forever since I've last colorblocked in an outfit, and if it had to be a first of the year, it would have to be none other than a Valentino orchid and crimson combo. I love how the hammered maxi studs complement the little accents of gold in my look, and the cherry on top is the afternoon sun hitting us in the right spots.
PREV. ITEM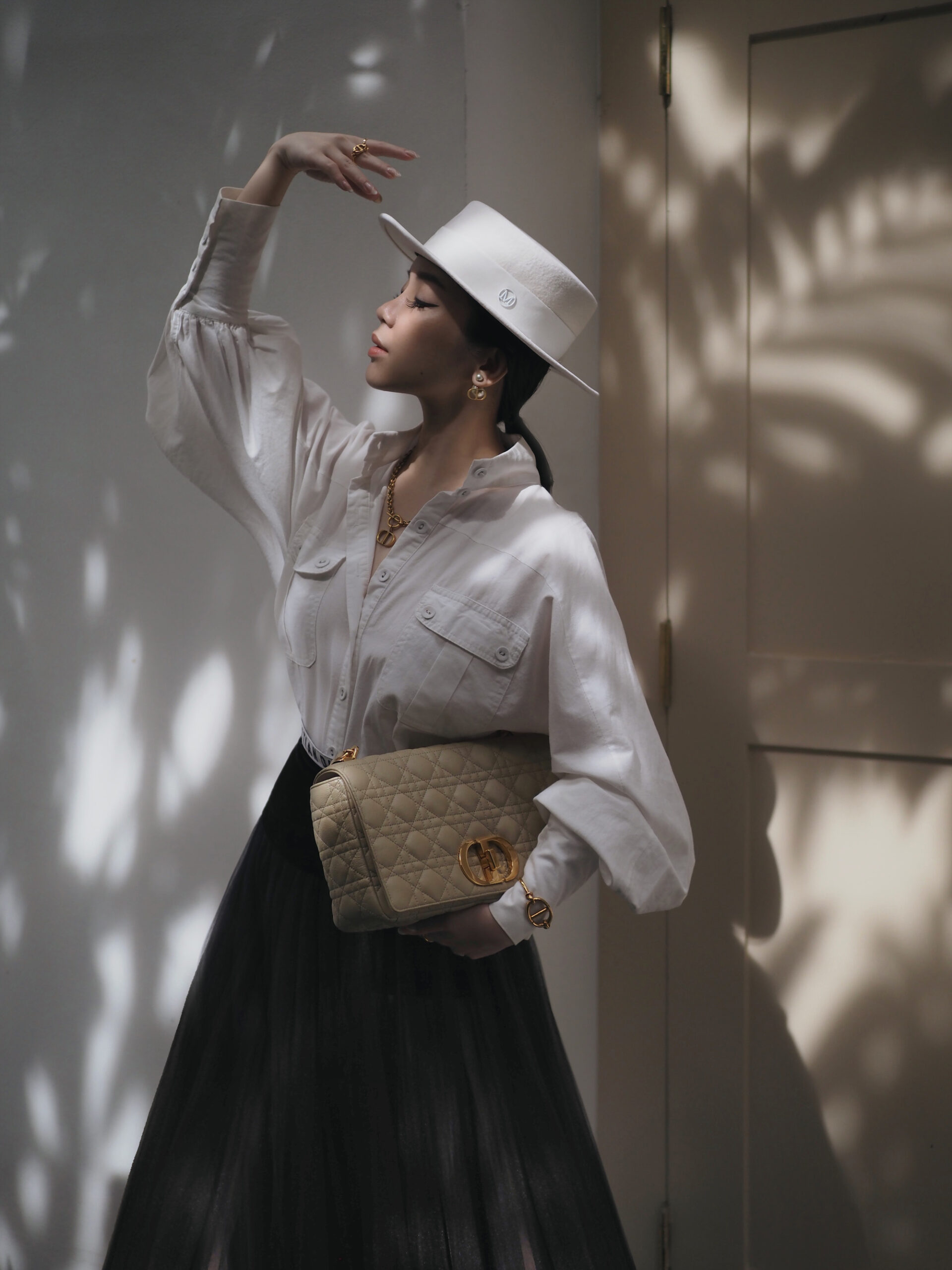 NEXT ITEM