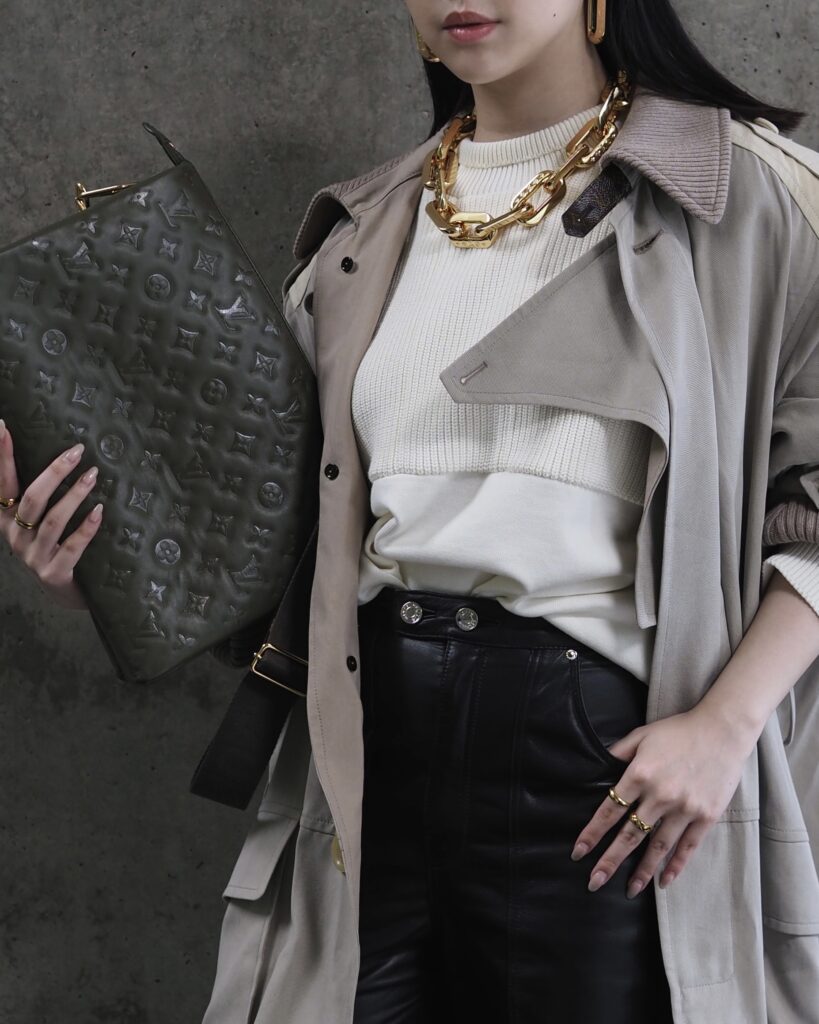 Wearing – Louis Vuitton SS21 Contrast detail lyocell car coat, Mixed material pullover, Coussin MM bag in khaki, and LV Edge earrings
Keeping things cozy for the Louis Vuitton Women's Spring Summer 2021 Spin-off Show right on our shores this time. Did you manage to get ready with me?
Combining physical reality and limitless digital possibilities, the show's green screens aimed to transport viewers to various scenes from Wim Wenders' cult classic, Wings of Desire.
And even the rain couldn't slow it down; the show went on. Models strutted out in edgy silhouettes and graphic-heavy prints, with a few sequin ensembles stealing the spotlight.
Thank you for having me, Louis Vuitton!
PREV. ITEM